Discover MFA Programs in Art and Writing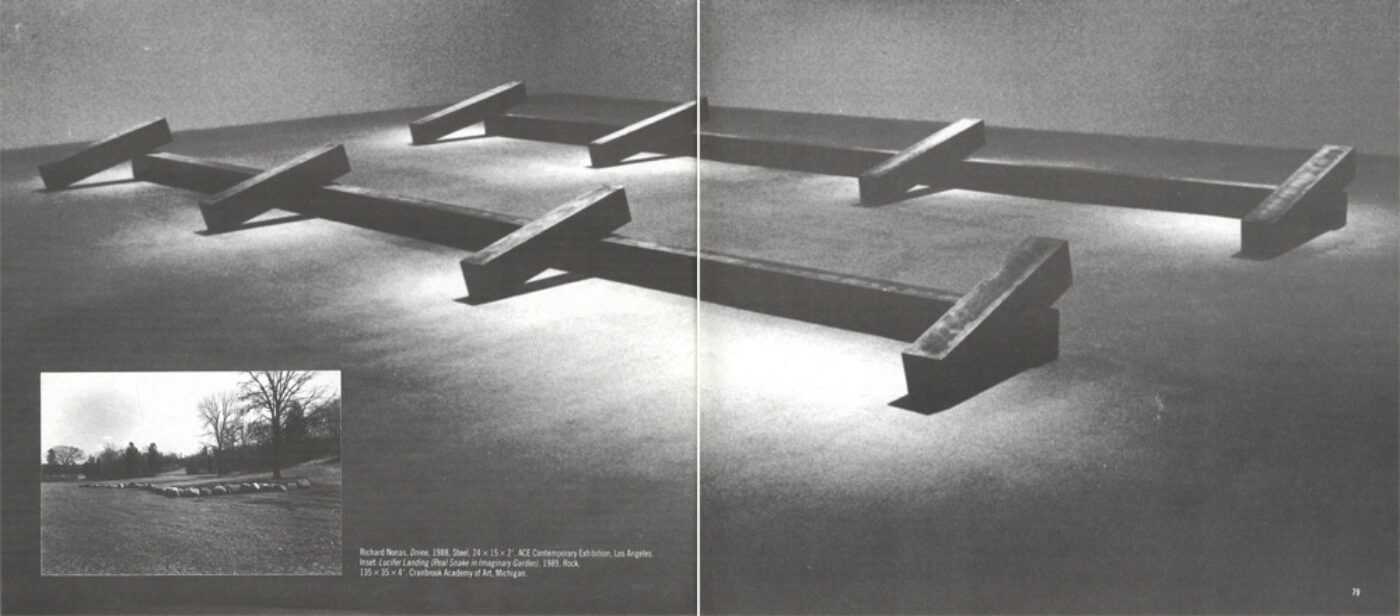 I distrust sculpture that emphasizes process, duration, or growth. I trust sculpture whose making, and being, is finished immediately.
I trust the instantaneous presence of changeable things: of objects as objects in a present and immediate world—things unified precisely by their mysterious ability to instantaneously transcend their pasts—to instantaneously undermine and deny even their own parts. I trust sculpture that is the suppression, or even destruction, of everything it effects; sculpture that is the tyranny of its own changed boundaries (wherever those boundaries fall in the new world it has made).
I trust the paradox of juxtaposed partless parts instantly transformed into larger part-less wholes. I trust the immediate coming-together, the coalescing to unique and flashing single-thingness, the jump to new-born separate-objectness that makes sculpture powerful.
I distrust theatricality in sculpture. I distrust archetype and the evocation of nature. I distrust attempts at the primtive or the sacred. I distrust objects that act as a role. I distrust sculpture that does not disdain the theater of its own creation. I distrust sculpture that plays to an audience, or even to its own maker. I distrust sculpture that needs a text.
I trust only the sculpture that is immediately and wholly there. I trust sculpture that means its specific world by instantaneously becoming it. I trust sculpture that does not grow, but simply appears—shuddering, like a knife stabbed into wood.
—Richard Nonas
Originally published in
Featuring interviews with Patrick McGrath, Craig Lucas, Mary Ellen Mark, Isabel Toledo, Guy Gallo, Gary Indiana, David Kapp, Bobbie Ann Mason, Roland Legiardi-Laura, John Ford Noonan, Roni Horn, and Richard Edson.