Discover MFA Programs in Art and Writing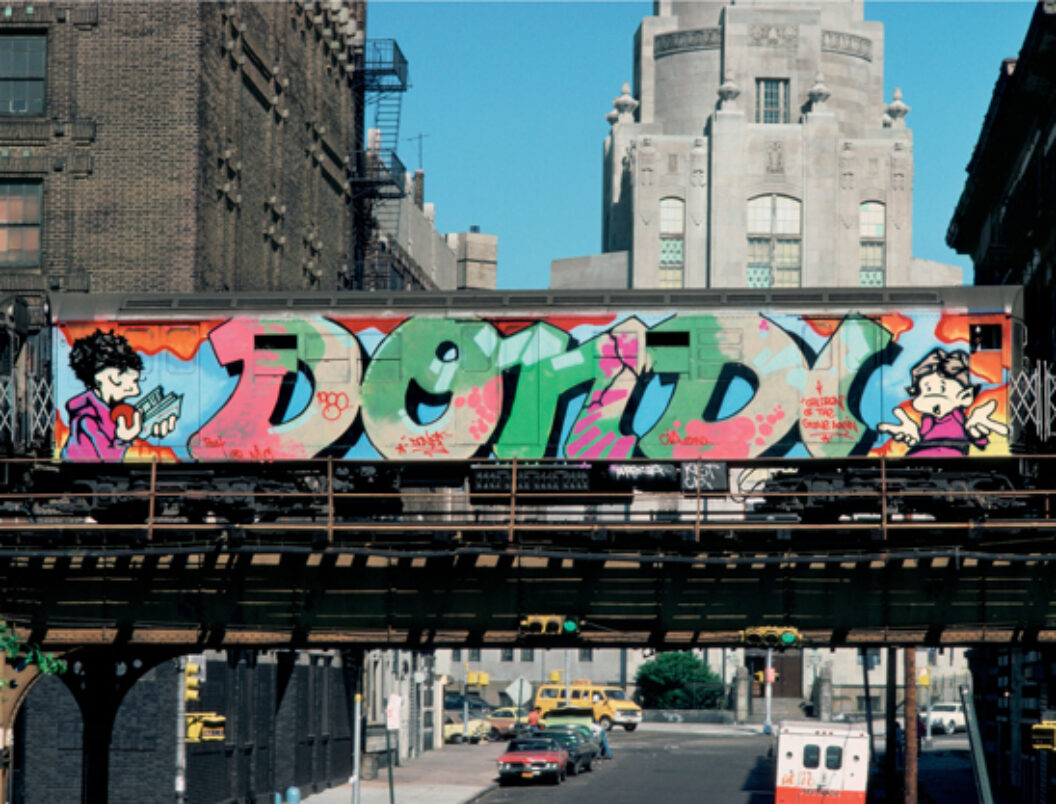 What does it mean to paint your name someplace you've been—a heavily trafficked location or a highly visible object, like a train, that perpetually traverses an entire city? What should this be called? Expansionism? Territorialism? Vandalism? Childish defiance? Desperation? Jack Stewart, painter, muralist, art historian, and author of the doctoral dissertation that has posthumously become the remarkable book Graffiti Kings highlights why such an act can only be defined as one thing: art. Alongside the publication of Subway Art, the remarkably lush 25th anniversary edition of Martha Cooper and Henry Chalfant's iconic book of early '80s New York City graffiti photos, Stewart's claim is proven irrefutable.
But Stewart also believed that "the dangers, the risk of injury or death, as well as the thrill of being chased by the police, were the most important ingredients upon which the subway phenomenon (graffiti) fed." So if one gives credence to graffiti's anti-authoritarian impulse, how then to reconcile these two books that package the risk and electric zeal of this defiant urban sport as a consumer item? This has always been its contradiction, and these two books don't shy away from heavily documenting the illegal phenomenon. In Graffiti Kings, Stewart identifies the tag "Pray" as one of the oldest and most widespread in New York City. It was a direct and universal command, and the moniker is certainly apropos, for the images in both Graffiti Kings and Subway Art are visual representations of prayer in all of its forms—exultations, lamentations, meditations. Each image—especially in the oversized Subway Art—proves that this demonstration of existence is compelling and necessary, and thus just as worthy of being witnessed, studied, and celebrated as any religious text.
Matthew Aaron Goodman is the author of the 2009 novel Hold Love Strong.
Graffiti Kings: New York City Mass Transit Art of the 1970s was published by Abrams in 2009.
Subway Art: 25th Anniversary Edition was published by Chronicle Books in 2009.
Originally published in
Featuring interviews with Dawoud Bey, Dike Blair and Joe Bradley, Harry Dodge and Stanya Kahn and Michael Smith, Nam Le and Charles D'Ambrosio, Guy Maddin and Isabella Rossellini, Bill Callahan and Jon Raymond, Pavol Liska and Kelly Copper, and Jacques Roubaud.