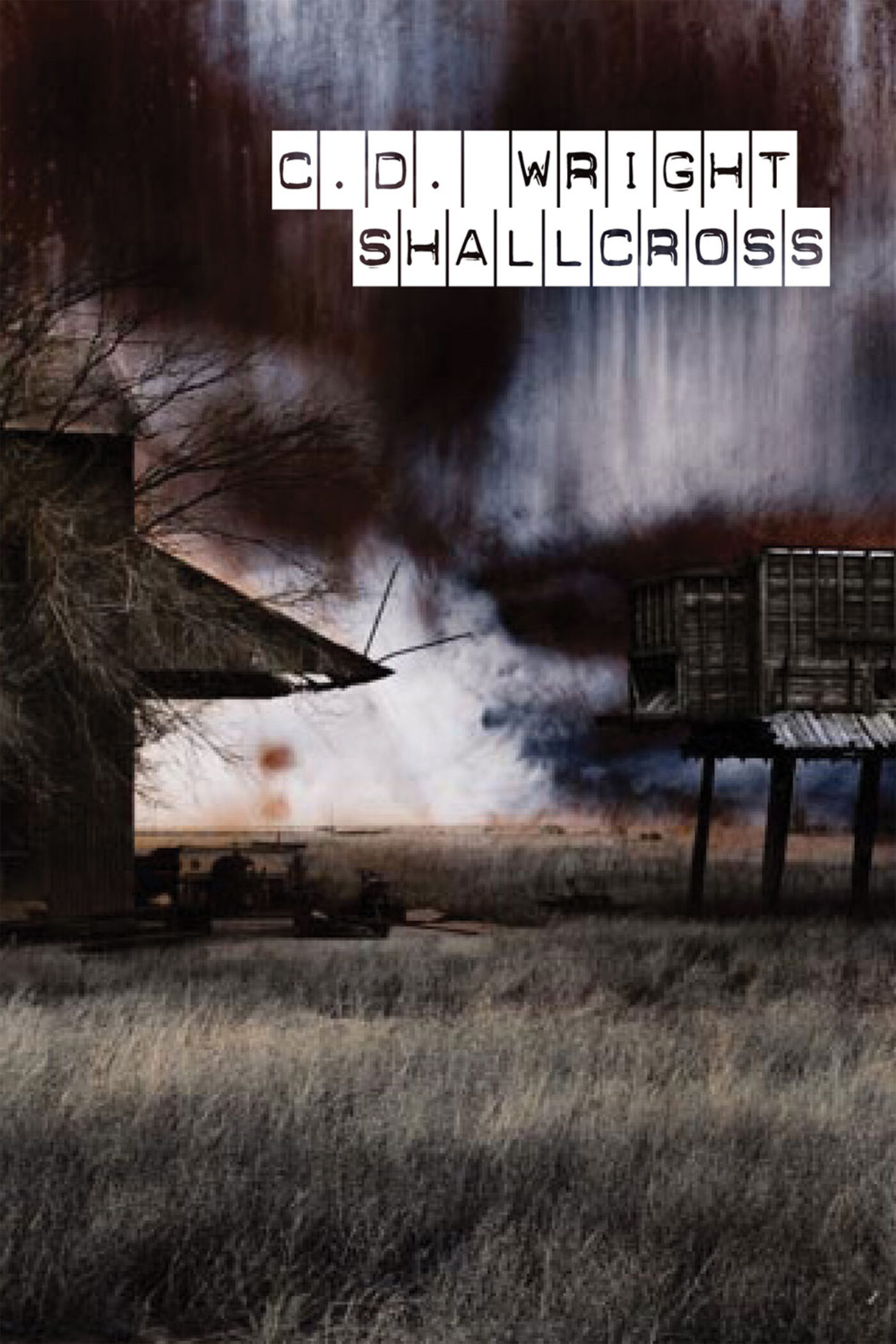 C.D. Wright's The Poet, the Lion, Talking Pictures, El Farolito, a Wedding in St. Roch, the Big Box Store, the Warp in the Mirror, Spring, Midnights, Fire & All and ShallCross, Copper Canyon Press, 2016
I saw C.D. Wright at a party once. I wasn't her friend or her student. She was beautiful and graceful; something girlish about her face under the white hair. Out of shyness, and the voluptuous pleasure shyness sometimes brings, I said nothing to her, which makes writing this now feel a little creepy but space limitations prevent me from tarrying further on reasons why. Wright died suddenly, and peacefully, on January 12, 2016. She was an absolute poet, the author of seventeen books, a Guggenheim and MacArthur fellow, a beloved teacher at Brown, a visitor of prisons and a traveler, a comrade of and collaborator with artists, a wife and mother, a mistress of a legend, a survivor of legend, a legend herself.
The Poet, the Lion, Talking Pictures, El Farolito, a Wedding in St. Roch, the Big Box Store, the Warp in the Mirror, Spring, Midnights, Fire & All is a collection of essays inventively broken into fragments that read as prose poems and refrains. Its personages—its heroes—include the poets Robert Creeley, Jean Valentine, Forrest Gander, Raúl Zurita, Xi Chuan, William Carlos Williams, the photographer Deborah Luster, some photographs, favorite nouns and words, Mexico, and more. The nemeses are Walmart, prison, torture, war—capitalism, in short. It is a book about the poet's vocation that tells lovingly who and what it loves; that quotes generously from its rich store of reading; that returns, searchingly, again and again to the mystery of "How to twine one's ethical lens with one's somewhat more antiseptic conditioning to write outside the limits of conviction." It is a book in the American grain with the quivering present—not the archive, much less any duty owed to the sanctity of Art—in its crosshairs. "Less and less," Wright writes, "am I persuaded by the medium's essence, and more and more I am pulled by its mutability." The book is a hardheaded, sober manifesto for the gentlenesses and exigencies in poetry—and likewise a diagnosis and anatomy, sans heroics, of America's need for and increasing use of it.
ShallCross is the posthumous volume. And death is there on every page. I'd make a thing of it, but death belongs to poetry. In The Poet, the Lion…, Wright writes, "Death clings to poetry. It brings back the taste of ashes. It directs you to the forehock. Religion consoles, many believe it cleanses. Poetry faces the end without obfuscation."
ShallCross opens with a tart, Villonesque valediction, hilarious with bitter gratitude, in which dying is not an art (bye Sylvia, farewell Frank) but "a snap: no menus, / no wine lists, no taxis, no tickets, / no bulging duffel riding a conveyor belt / in the wrong capital; no one waiting / at the gate with a hand-lettered / sign. No, in fact, destination in mind. / Just an unseasonable chill. For dying / this way is nothing. Is like losing / a sock."
You've heard of Molloy's sucking stone; the mourning stone in the gut of Michel de Montaigne. You've seen Jews lay rocks, not flowers, on a grave. You might even remember Baudelaire's dream of stone, what filled the terminal pockets of Virginia Woolf, all the other rocks I'm forgetting. The book's first sequence drops like funerary rocks through a silence that nearly hisses, singed with their passing:
Poem without Angel Food

Well, a great many things have been said
in the oven of hours. We have not been
shaken out of the magnolias. Today was another
hard day. And tomorrow will be harder. Well,
that sounds like our gong. But we'll have
the boy's birthday and we will have
music and cake. Well, I will think only
good thoughts and go up and talk to the rock.
I think of laughter at a tomb; perfection of the wrong reaction. And I love "the oven of hours" (hi Sylvia). It's a little like Ashbery in its late-in-life bemusements; other poems in the sequence deliver their unheimlich with a slightly straighter face. Enough might not yet have been said about Wright's sense of humor. Warm, funny, a little mean; breathtaking.
"Breathtaken" is in fact the book's second section, derived from informal interviews and the New Orleans crime blog at NOLA.com. These poems, too, are loud with silence, taking the violence of the white page and écriture blanche to their logical end:
lying on his back on Willow
                        watching the dark torsos of clouds
shots sprayed from a green van
working on a house
                                     he loved his mother's pies
by his idling car
faceup
         watching the clouds bulk up and blow over
Nowhere in poetry have I seen such skies. They reverberate with the violence on the ground, just as the poem's negative space, vibrating in and around its parataxis, becomes a kind of stateliness, a kind of doing of justice. Isn't this what minimalism was really for? To put enough space around a thing it might finally get some kind of honest witness.
ShallCross might be my favorite of all her books. It does what she has long been beloved for, but everything stands out as if embossed, etched, a bit harsher, its blade on your jugular, exultant in your racing heartbeat. Those of us who never knew her, and even those who did, have everything to gain from the marvels of this late gift.
Ariana Reines is a poet and artist in New York.
Originally published in
Featuring interviews with Lawrence Paul Yuxweluptun, Wadada Leo Smith, Dmitry Krymov, Patricia Treib, Lee Clay Johnson, Jesse Ball, Catherine Lacey, Jason Simon, and Vince Staples.