James J Williams III reflects on the A.I.R. Workspace Program at the Abrons Arts Center on the Lower East Side.

Discover MFA Programs in Art and Writing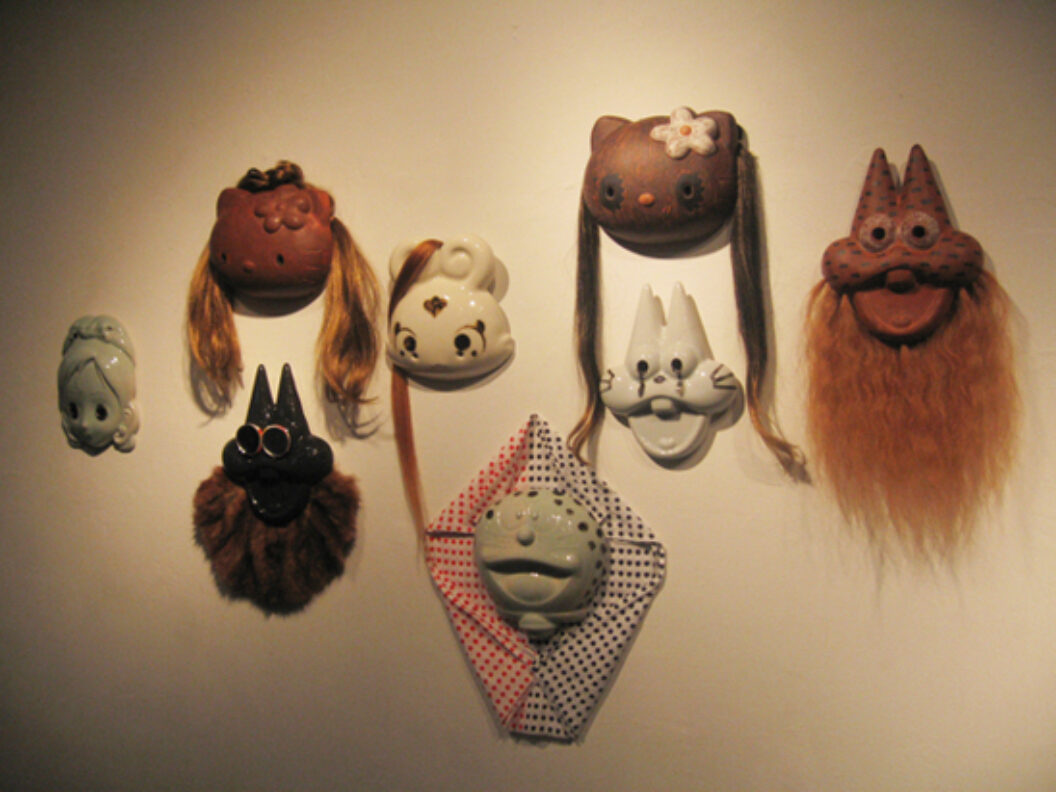 Entering the Abrons Arts Center on Manhattan's Lower East Side, the space, which at first seems to dwarf the exhibit, is quickly flooded in color. Any of these works could easily have fit into such 1980s programs as Feature Inc., Max Protech, or Gracie Mansion, and even have ridden the neo-psychedelic, material-heavy constructive wave so prevalent in the last half decade.
The exhibit, entitled Twin Infinities, a play on the 1990 Royal Trux Twin Infinitives album, captures the dualities inherent in the exhibition. It serves as a companion to the Visual Artists in Residence (A.I.R.) Workspace Program Open Studios Weekend which happened June 18-20.
The A.I.R. Workspace Program provides free studio space to New York City artists for one year. This year, six residents were given access to the Program's 33-year archive of alumni work to find a former resident with whom they felt a close affinity. The resulting exhibition is the product of their conversations and collaborations, and range from discussions revolving around each other's distinct experiences, to their own creative processes in the residencies.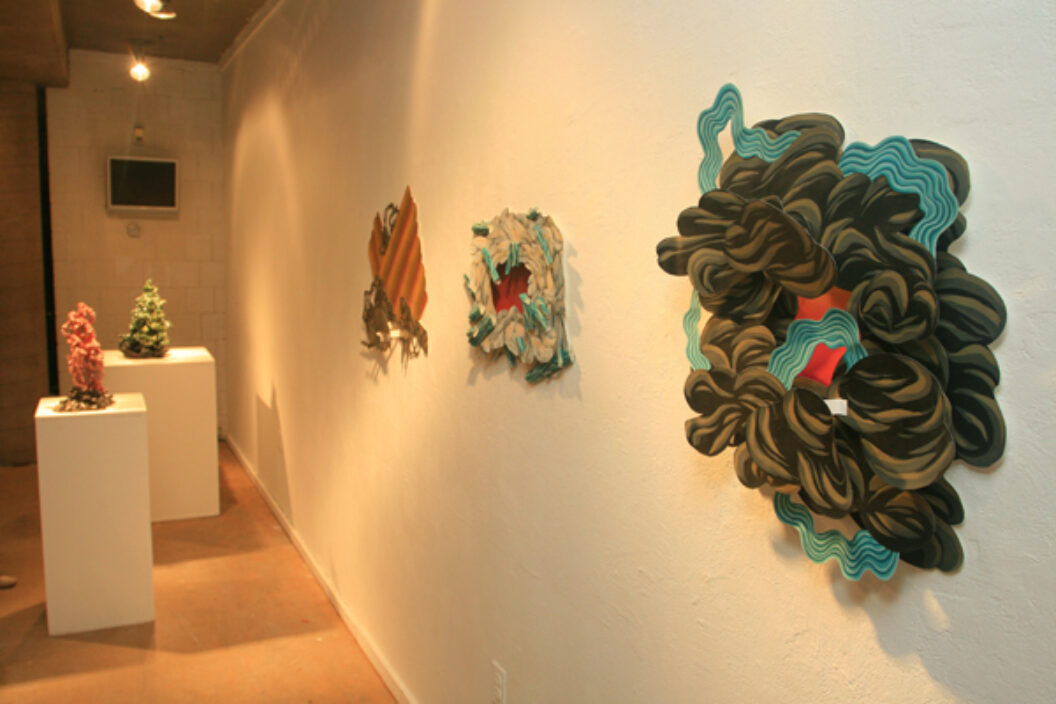 This is the first year that the current residents exhibited their work while still working under the same roof. In the past, exhibitions were reserved for alumni only, organized by a variety of curators. Artistic Director Jonathan Durham estimates there are approximately 100 applicants each year, but expects it to double by next year.
The work, some collaborative, others coy couplings, emphasizes the urgency these 6 pairs of artists seem to be embracing. Individually, each artist finds optimism, while working through themes of utopian architecture, urban and societal decay, and human-aided rebirth that feels entirely natural. Collectively, the works seem to plead for a solution to these lingering questions. Blane de St. Croix's drawings and sculpture are the most direct, drastically shrinking landscapes and international borders, insinuating just how fragile these lines of distinction can be. Jeesoo Lee births new life and shelter from decay, using found objects, thread, textiles and other detritus. Lee paired up with program alumna Andrea Kantrowitz, whose wall installation of drawings juxtaposed with a Soutine-like painting of a decomposing pomegranate, provide the perfect bridge to Lee's work.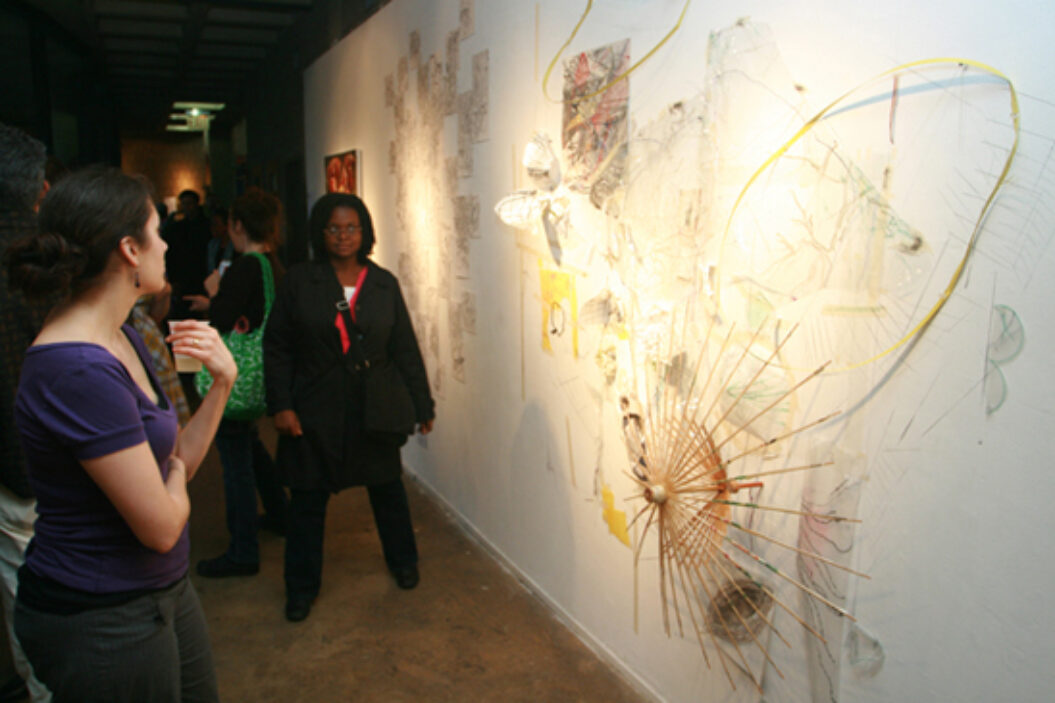 Other works are more playful, like Natalia Slinko's miniature balsa wood guillotine accompanied by a live security guard, sunglasses and all. Julia Kunin's porcelain sculptures beg to be caressed, dominating the main exhibition hall. Lauren Clay's installation sums up the entire theme of the exhibition: a pretty, daunting cityscape, supported by Styrofoam logs, acknowledging the ephemeral nature of our support system. I wish the show had included more of Mary Kate Maher's work. While walking through her studio, these drawings and sculptures felt strangely dark and gothic, but they are also the most optimistic and energetic.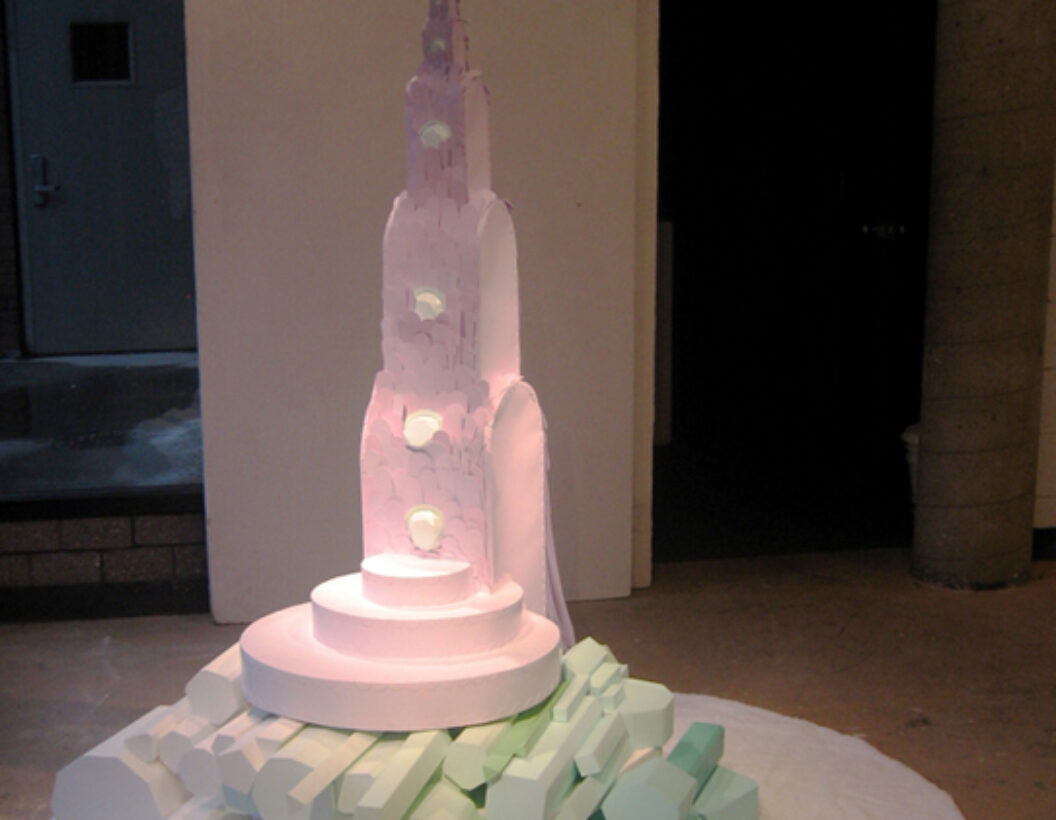 Of the whole residency experience, Maher told me, "The residency has been surprisingly fulfilling. The structure of the studio environment is very loose, it is up to the artists to put in the time to make it their own experience."
She added, "The AIR program at Abrons is an untapped resource, and many artists are not aware of this studio program. Word is beginning to spread."
Photos courtesy Greg Gilbert.