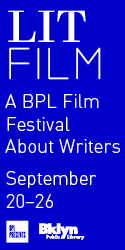 An eddy the size of Cuba breaks off the Gulf Stream
and bellies up the continental shelf
bringing to New York Bight a storm
of Caribbean warmth and a woman over the radio
predicting the season: a few dead
fisherman, a great many fish: the same prophecy
thruout this millenium, the same gurry-eyed goddess,
Finest kind! We sing out, and ship ten grams
oil into the north wind and get back
radical hydraulics: water for calling fish.
Come on you lovely creatures. Japs
pay ten bucks a pound for your flesh.
But the bluefin hold against the hemisphere,
stalling off the Sargasso Sea. Last of their kind,
some 40,000 circle the Atlantic in a year
(cruising at 20 knots & sprinting at 40),
Even a few tons will give us a winter holiday.
In Orlando we'll cheer killer whales, their predator.
In Key Largo, we'll swim with dolphins, their consort.
In Nicara we'll sell the boat and join the revolution.
Or smuggle drugs and study zen.
Stuart runs to church and I to a 12 step meeting,
asserting freedom of faith and renunciation.
This is our third year in the tuna business and
we've caught nothing yet. Extinction is the soul
of species, a fish falling out of time
returns to the bottom of the sea to seed
another species, but men crazed by the goddess
if they're lucky finish before the fish.
Born in New York City, Alan Planz has been a commercial fisherman out of East Hampton and Montauk for 25 years. He is the author of several books of poetry.
Originally published in
Featuring interviews with Barbet Schroeder, Blue Man Group, Jeanne Silverthorne, Angélica Gorodischer, Richard Nelson, Ed Lachman, Alain Kirili, Griselda Gambaro, and Deb Margolin.