A Crisis of Personhood: Tsitsi Dangarembga by Bhakti Shringarpure
The writer and activist filmmaker on completing the trilogy comprised of Nervous Conditions, The Book of Not, and This Mournable Body—narratives of women's strength in the face of injustice.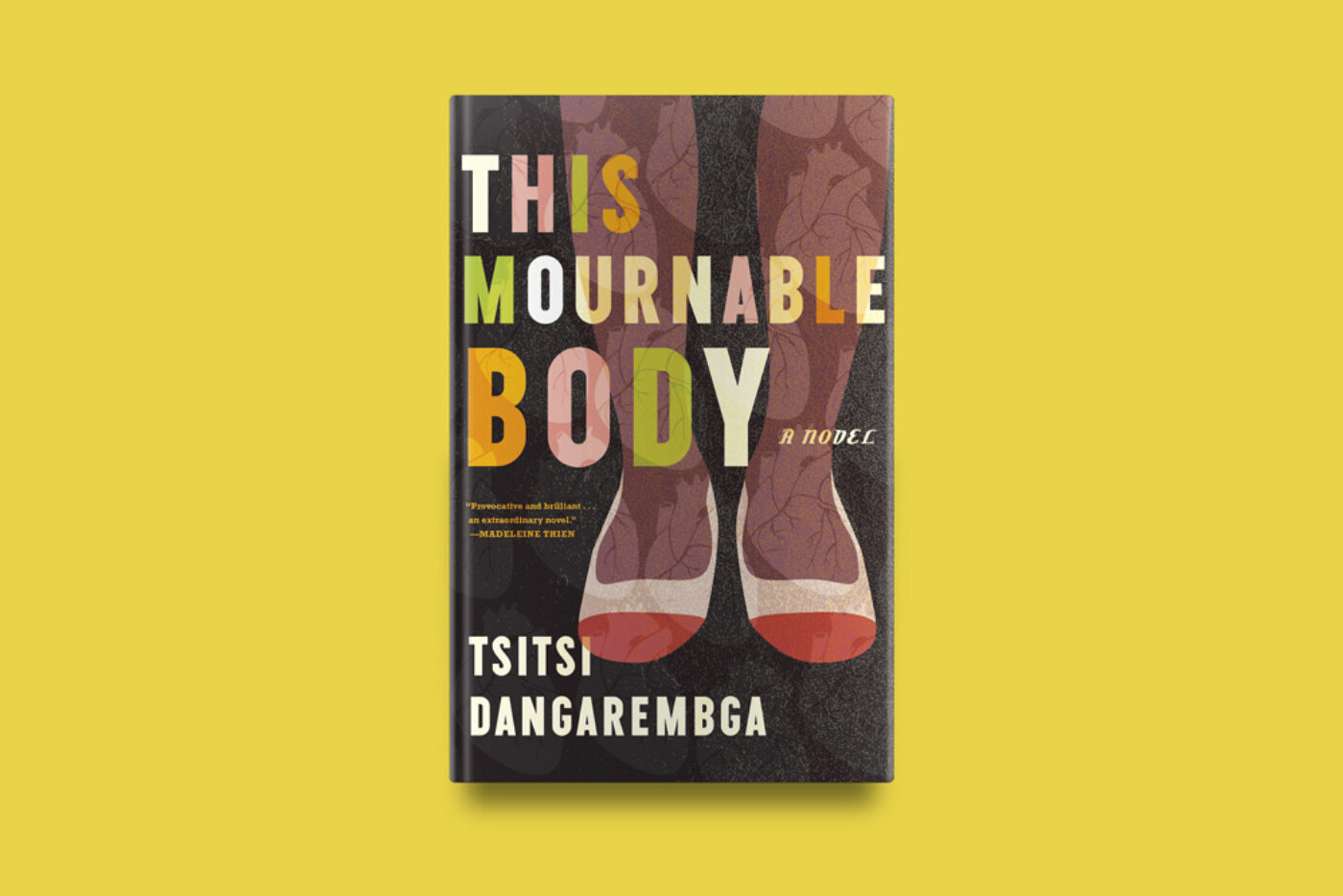 I encountered Zimbabwean writer Tsitsi Dangarembga's novel Nervous Conditions (1988) with no previous knowledge of the influential trails it had already blazed in the world of African literature, black feminism, and postcolonial studies. To say that this novel broke my heart would be an understatement. Its protagonist, Tambudzai, is a girl from a rural community whose influential uncle patronizes her by paying for her colonial education. Tambudzai grows up bearing witness to the cruel and dehumanizing nature of life in colonial Rhodesia which breaks women's spirits, wearing them down in every way. I teach this book repeatedly and am always thrilled to see women students experience fist-smashing anger at patriarchy, revelatory shock about lived colonial histories, and renewed faith in female friendships.
Reading Nervous Conditions is simply dipping a toe into the textured, angst-ridden, unsparing, and tortured imagination that characterizes Dangarembga's work, on the page and on the screen. Credited with over a dozen films, she is often remembered for Neria (1993), a bleak, neo-realist drama that is also one of the highest grossing films in Zimbabwean history. Dangarembga has continued to make films with far more frequency than her novels, and her preoccupation with injustices heaped upon women often means that these films rake up scandals and stir political debates. With her recent publication of This Mournable Body (Graywolf Press) Dangarembga completed the trilogy that started with Nervous Conditions, was followed by The Book of Not, and has evocatively unraveled Tambudzai's life journey as she moved into adolescence and adulthood.
Dangarembga grew up in Zimbabwe and is now based in Harare though she did spend several years in the UK and Germany. Her current involvement in three feature film productions set in Nigeria, Zimbabwe and South Africa is a testament to her boundless energy and artistic engagement. In fact, her experimentation with forms continues unabated, and she is poised to wrap up a YA dystopian speculative fiction called Sai-Sai and the Great Ancestor of Fire; without doubt a feminist fable set in a post-apocalyptic African country called Akiyn. In this interview, she discusses her formative years in the theater, her unending fight against racism and sexism, and her resistance to the idea that her novels are pessimistic.
— Bhakti Shringarpure
Bhakti Shringarpure Your most well-known, widely taught and read work is Nervous Conditions. What made you write this book? What experiences did it emerge from?
Tsitsi Dangarembga I wrote the book just after Zimbabwe's independence to encourage young Zimbabweans to develop themselves in spite of the challenges they would face doing so. There was also a lot of talk after independence of going back to one's cultural roots. I wanted to interrogate that idea by examining aspects of the culture we were being told to go back to that affected women in my environment negatively. I was a newly minted feminist at the time and very eager. I also wanted to look at the ongoing effects of colonialism in the new dispensation. At the same time, I hoped to write a book that would be eminently readable, with recognizable characters.
BSWhy a trilogy?
TDMy first publisher, the late Ros de Lanerolle, asked me to write a sequel to Nervous Conditions. Writing the sequel, I realized the second book would deal only with the middle part of the protagonist's life. As it was constructed, this middle section of her life offered no answers to the questions raised in Nervous Conditions concerning how life with any degree of agency is possible for such people. I realized I would have to write the trilogy to complete the protagonist's story. Once I thought about it, I was captivated by the idea of writing a trilogy about a very ordinary person who starts off as an impoverished rural girl in colonial Rhodesia and has to try to build a meaningful life for herself. The form has also allowed me to engage with some aspects of Zimbabwe's national development from a personal rather than a political angle.
BSYour trilogy delves deep into the psyches, lives, and social conditions of girls, adolescents, and women in Zimbabwe. You paint a hopeless and bleak picture. Can you elaborate on this pessimism?
TDLife for women in Zimbabwe is difficult and getting worse given the crisis in the country. At the moment we have eighteen hours or more of electricity load shedding on most days. One woman lamented on social media that she has to get up at 3:00 AM to cook in the two hours that electricity is available until 5:00 AM. She has to see to everybody else's needs, then see to herself and do a normal hours work. Per usual, the social load falls more heavily on women.
I don't know of problems that have ever been solved without diagnosis. So, I look at situations as they are. I firmly believe that we do not have a crisis of leadership in Zimbabwe; rather, we have a crisis of personhood. The trilogy chronicles and dissects this crisis of personhood. On the other hand, it also offers some hope as to how we can tackle it. Zimbabwe is not the first nation to have gone through this kind of crisis. The difference is that in most other nations there is a visible, audible sector of the population who engage to point out the challenges and work on solutions. In Zimbabwe everyone seems to have adopted the each-human-for-themself way of life. Decades of trauma, despair, and ongoing brutalization have eroded people's belief in their own agency. We do not have a visible, credible group that calls for a different way of being. Those who advocate change call for it at the political level with the intention of taking over political power rather than building the nation. They seem unaware that the culture that produced the current politicians also produced the current Zimbabweans, who would most probably be the same kind of politicians should they get into power.
The trilogy advocates for national transformation through engagement with the person.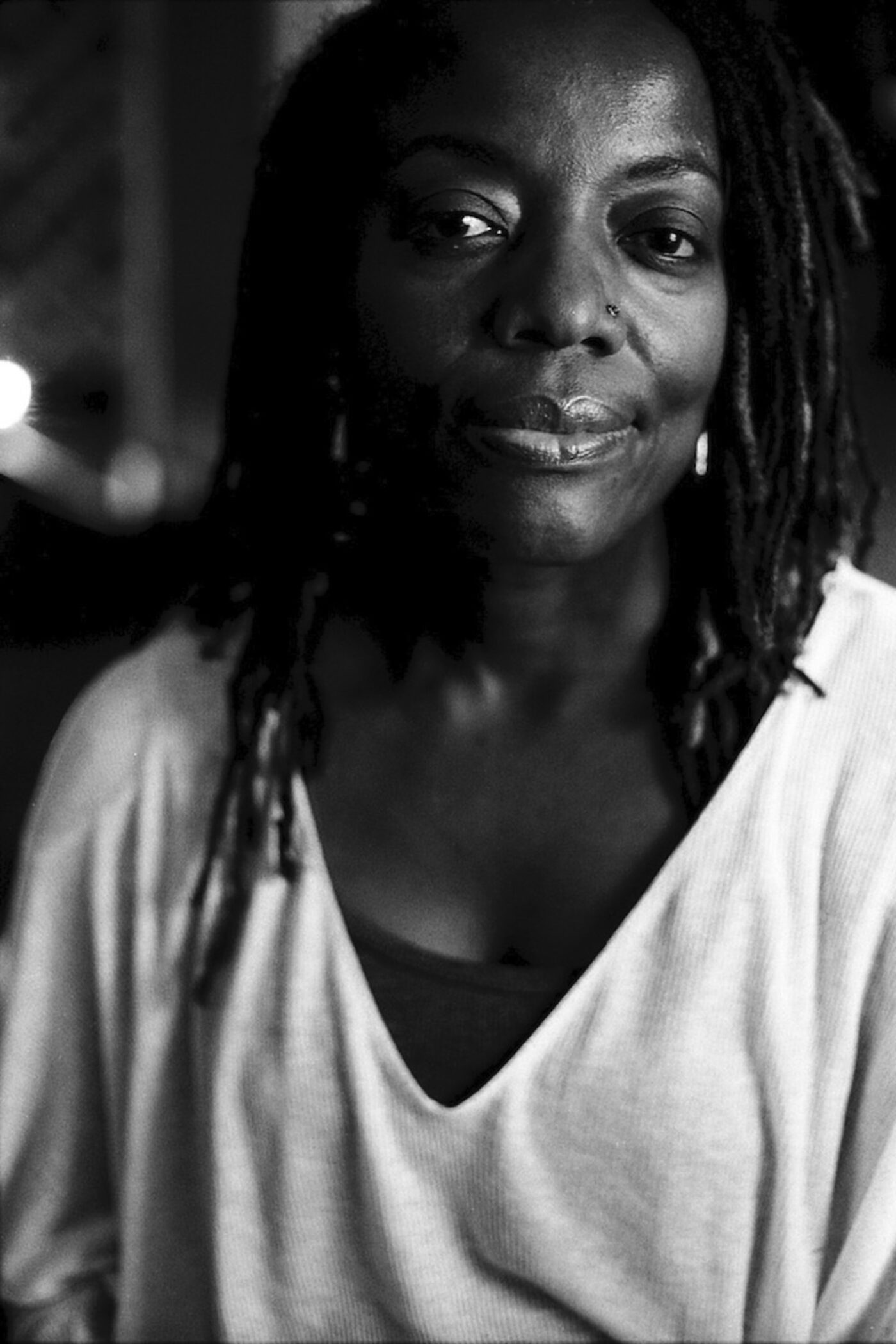 BSYour novels take the reader through a range of female struggles with families and institutions, and also through a much more raw terrain with menstruation, bulimia, abuse, and mental health. Yet, your characters are not shown as engaging with romantic or sexual desire? Why?
TDI don't know why my characters don't engage with romantic or sexual desire. I don't see much of it around me, or at least not in a form that I am interested to engage with. By the time one is a young adult in Zimbabwe, desire seems to have less to do with mutually caring relationships than with obtaining pure physical satisfaction, security, and/or prestige. It is as though people do not have much space to express personal care. Given what is going on in their lives, there isn't much scope for it. I think the subtext is that the emptiness of existence in the world I describe makes it impossible for people to experience healthy desires of any nature, or to find healthy, satisfying ways of fulfilling these desires if they do experience them.
BSDespite the bleak vision of the world your novels espouse, there is an action-oriented, humanitarian bend in your work. In This Mournable Body, your protagonist Nyasha returns from Germany to empower local women—though this initiative's success remains unclear. How do you reconcile existential pessimism with an interest in strategizing and moving forward?
TDThat juxtaposition of bleakness and active social engagement is why I would not describe my work as pessimistic. I always point out a location for hope. For me the location of hope in a text is vital, no matter how bleak the world portrayed is. I like to think of myself as constructing these locations of hope where they might be missed, giving people no option but to be devastated by impossibility. A question that arises from this is how far the individual can sustain this hopeful space in the world that obtains. Too often, these individuals succumb because the society has not found a way to sustain them to its own advantage.
BSWhat has changed in the time between writing Nervous Conditions and This Mournable Body thirty years later?
TDI don't think a great deal has changed. As a black woman living and working to sustain a life in Zimbabwe, the struggle is monumental and ongoing. The environment is still hostile in so many ways, political allegiance now being among them. I feel blessed to live the life I do, to have overcome what I have managed to overcome and to grow through the process. The actions of people in power still stun me, but my own life makes sense to me now. I can join the dots. It may not be in the most joyous sense, but it has sense. I have a new appreciation for victories won and a belief that one or two more victories are around the corner.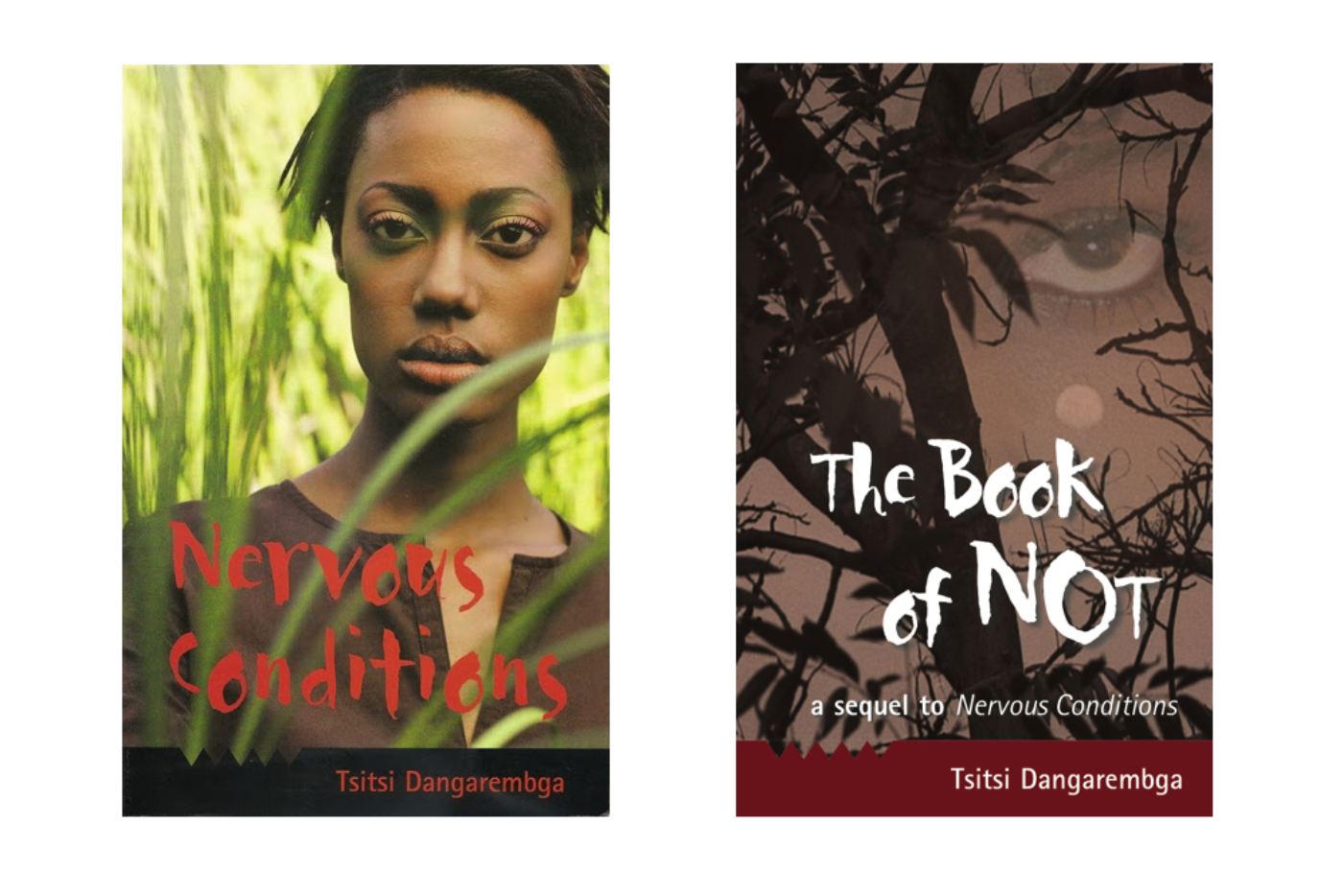 BSFeminism has become a space of anxiety, paradox, and confusion. There are a lot of mixed messages out there. Your novel is largely about feminist becoming and its many discontents, which has an influence beyond African or Zimbabwean women. What are your thoughts on feminism today?
TDI think feminism is the hope of the world. What needs to be interrogated is what kind of feminism could be the hope of the world, and how. I espouse a feminism that locates women's oppression and the resistance against this oppression within a matrix of intersecting other oppressions. In this way, liberation in one area can contribute to liberation in another. I worry about a feminism that secedes its power to men by calling certain men allies and allowing these allies to take over strategies, actions, and resources. I think this is incredibly shortsighted. I ask myself why these men did not stand up for women before they were put on pedestals for doing so, for example with the "He for She" campaign, and I ask myself what their true objective is.
BSYou are also a filmmaker and a playwright. How did you come to work across so many mediums?
TDI came to creative writing through theater. This started when I was very young. I'd marshal my cousins to perform a play for the adults at family gatherings.
I was a member of the drama club at every educational institution I went to where I was welcome as a full member. That wasn't every institution, as I grew up in colonial Rhodesia. The formal school productions at my first high school would only bring an African girl in to be, say, a slave in a production such as The Merchant of Venice. One of the black girls in the school was overjoyed to be told one day that she would play the Prince of Morocco in a production of that play, only for us to end up being slaves together. After the play, a relative said to me, "You were the only person in the cast who wasn't smiling." I guess I wasn't. But refusal wasn't an option either since one would just be labeled difficult.
I changed schools and became more involved in drama, writing not for school performances, but for the interhouse competitions. I think I had internalized some of the segregation by then and didn't even want to try to engage. My accent was the problem when I joined the drama club at my Cambridge college. Otherwise, that was a good time.
I came into my own at the drama club at the University of Zimbabwe where I studied psychology. I enjoyed some professional training in acting and participated in other productions besides writing and directing two plays of my own. At some point I wanted to do Ntozake Shange's for colored girls who have considered suicide/when the rainbow is enuf. The women I'd hoped would join me in the venture declined, as they felt it didn't portray the kind of women they wanted to portray. Any hopes I had of pursuing drama seriously perished with that endeavor.
Only fairly recently, Zimbabwean women have pursued careers on the stage and in front of the camera. Although this was a few years after Zimbabwe's independence, it was still an era when the repertory theater in Harare would cancel a production of A Raisin in the Sun on the grounds that they could not cast enough good black actors. The university was pursuing agitprop, in line with the government's so-called socialist ideology at the time. That wasn't what I was looking for. I liked theater because of the visual and corporeal nature of it, and because of the social nature of production. With limited options, I started expressing my creativity in prose at the university. That was a natural progression.
BKHow did film come into the picture?
TDI had a traumatizing encounter with film early on in my life when I saw the film She in which there was a ceremonial fire that fed the white, supposedly northeast African queen Ayesha's immortality. Black men, who weren't very different from my father, were thrown into this fire. I remember the mise-en-scène, the faces, and the screams to this day. Those visuals were only counteracted a decade later when I saw To Sir, With Love, which nevertheless had its own discursive problematic.
I started seeing possibility in the medium after I was introduced to documentary film. I then realized that, as with literature, I had not seen life-supporting images of myself and those I cared for in film for white supremacist reasons. It wasn't easy to be published and sustain a literary career in Zimbabwe, especially as the editors at that time often had vested interests in ignoring and marginalizing certain kinds of black women, typified by myself. I realized I needed to diversify my skills to earn a living, and so I decided to learn how to make films. I went to a number of embassies to inquire about film schools as there wasn't one in Zimbabwe. At the Cuban embassy the male employees came in from other rooms, grouped around me, and laughed.
I like the collaborative, social aspect of filmmaking as opposed to the solitude of writing. I've enjoyed that collaborative work on a number of short films and documentaries. As it turns out, though, I have eight scripts in development, three of them production-ready, but am unable to obtain funding for reasons that mirror my earlier inability to be included in school plays and to be published. I keep polishing them and thinking, one day … Right now, some fantastic, young Nigerian women have taken to working with me, and I'm looking forward to my first own feature film production.
BSWhat are your thoughts on the state of African film today?
TDAfrican film is in dire straits today. Nollywood has shown us that an African film culture is possible and that is wonderful. But the content is still too often informed, directly or indirectly, by thinking that is influenced by colonial discourse. This occurs either because the minds of the stakeholders are still colonized, or because funding is directly controlled by global northern nations so that only a certain type of narrative is funded. I once remember being told by a certain European gentlemen at a festival that my film—which incidentally had been selected by an African American male—was "spaghetti" because it was a story of two young protagonists whose love triumphs over many hurdles. This mimics the stories I've heard of black tenderness being edited out of African-American narratives. This is why the young courtship scene in Ava DuVernay's When They See Us is such an absolute triumph.
White supremacy casts and continues to cast Africans as brutes, and manipulates discourse to present this casting as reality. This message is still propagated by those whose policy is to fund African films that focus only on violence, sex, drugs, gangs, HIV, and so on. It is important for these structures to undermine the full humanity of African people. The unwritten policy is to have these evils feed back into the population under the guise of assisting filmmaking. It is a subjective, discursive equivalent of tuberculosis in blankets that were supposedly given to the indigenous people of North America.
We still see a lot of infantilization of African film production as well with the emphasis on youth programs. It is difficult to find a film made by a later-career African filmmaker, especially where female filmmakers like myself are concerned. This is another strategy of undermining the efficacy of film in creating sustainable subjects. Most African governments aid and abet these policies by neglecting to develop film and other creative industries in their countries even though we are now in the digital age. This neglect is partly ignorance but mostly a means of political control. In Zimbabwe, while the government neglects the general industry, particular films about political figures are made with huge budgets for our conditions. A ray of hope is the evolution of Nollywood where the subject matter is changing and the content quality is improving. This will definitely have a positive impact on the rest of the continent.
Bhakti Shringarpure is Associate Professor of English at the University of Connecticut and founding editor of Warscapes magazine. She is currently based in Kenya as a Fulbright Scholar.