Discover MFA Programs in Art and Writing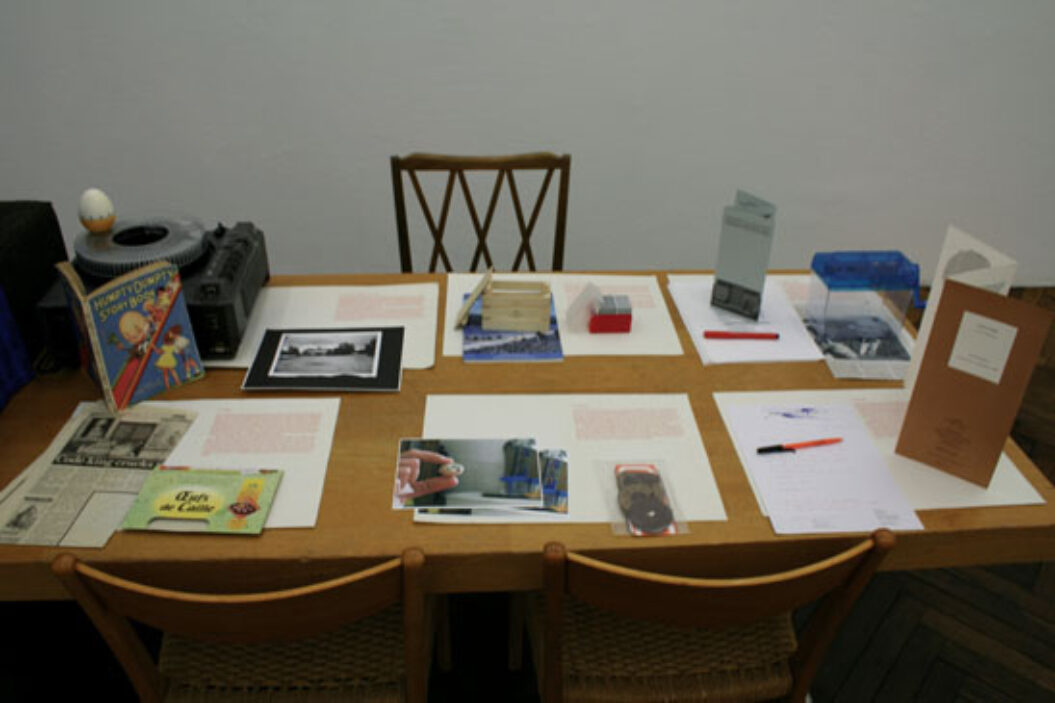 "How much time do you have?" Tris Vonna-Michell asks, egg timer in hand. "I recommend ten minutes, but you may choose anywhere from one to 60."
This is the prelude to Down the Rabbit-Hole, 2006, a performance in which Vonna-Michell recounts his search for Henri Chopin, who, we are told, may have information about the exile from America of the artist's father. Having learned of the reclusive avant-garde poet's fondness for quail eggs, Vonna-Michell tells of packing several in a chocolate box and entrusting this offering to an intermediary. The unidentified characters, unclear motives, and mixed metaphors of this questionable tale are anchored by objects on a table: a postcard, eggshells, and an old program function as relics of Vonna-Michell's quest, while projected slides, photographs, and notes are offered as proof. The table of evidence conjures a fractured narrative, echoing the multifaceted arguments and analogues in Marcel Broodthaers's taxonomies. Vonna-Michell bridges the gap between the fantastic unreality of an origin myth and a hyper-rational treatise on the logic of fiction.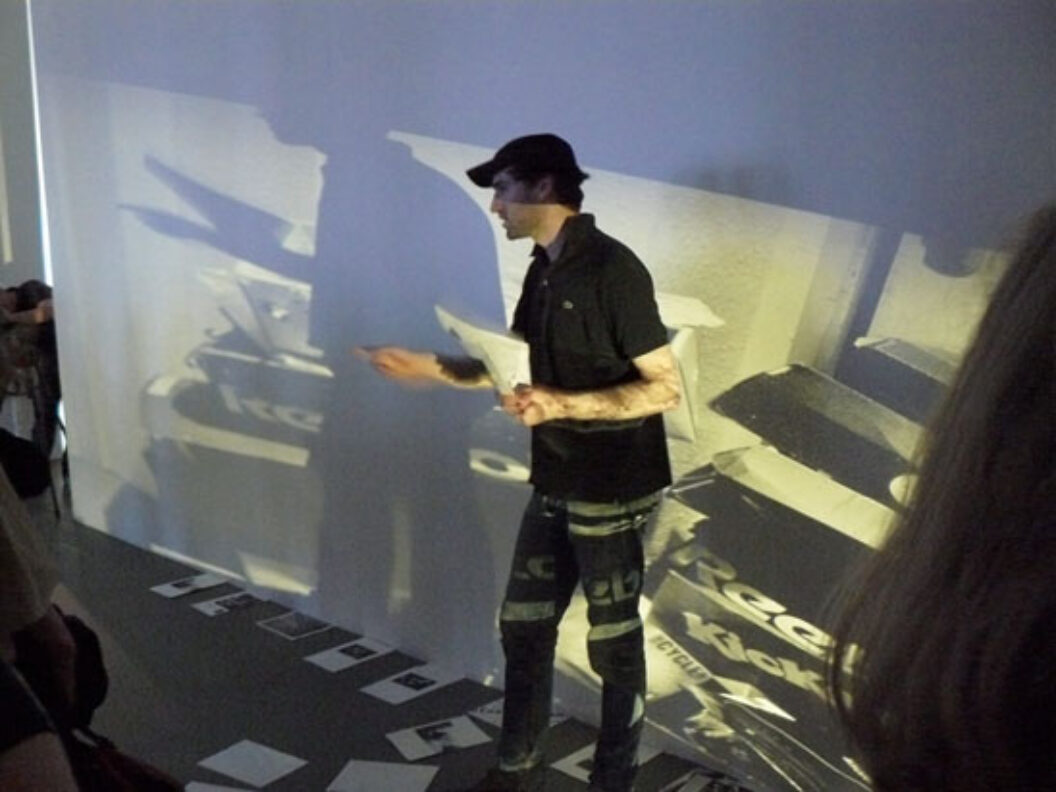 Vonna-Michell speaks with astonishing rapidity, forging connections in the style of a paranoid but rigorous private investigator. Pause too long over one of the objects and it's easy to fall behind. His chronicle is inseparable from your keen desire to lean in and hear more, to pin down the clues before they disappear. The tale ends an instant before the egg timer sounds, no matter what duration was selected, and it always ends too quickly. While Vonna-Michell speaks, you have the strong sensation that if only it could be caught hold of, this might be the best story you've ever heard. When he stops speaking, you are left with another way to think about storytelling.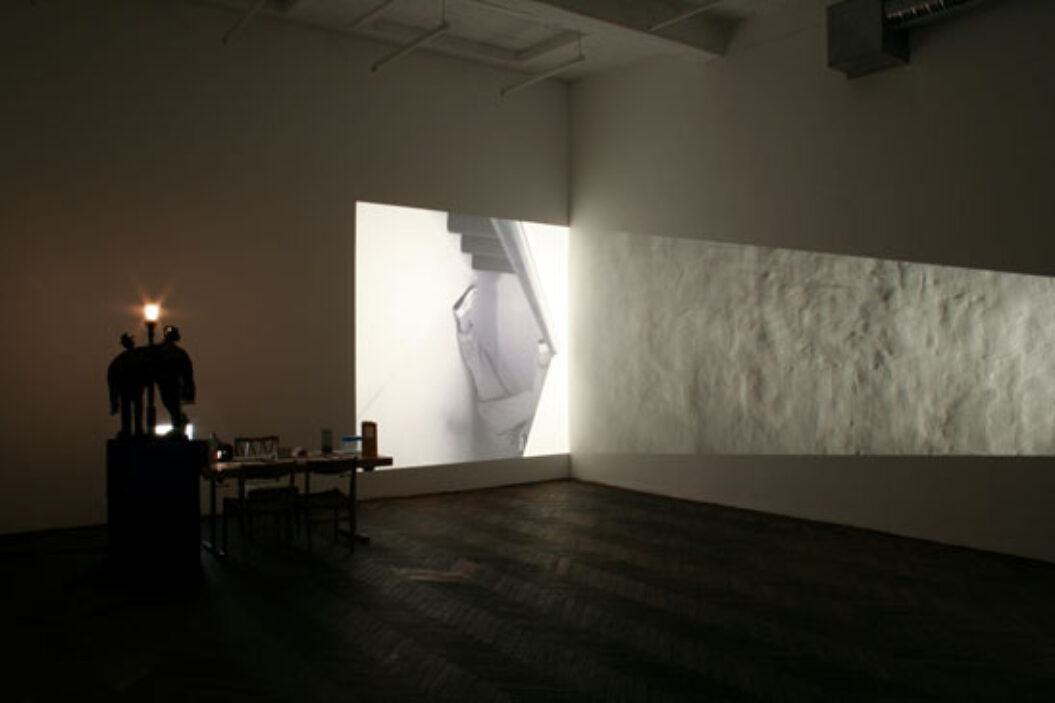 Vonna-Michell's painstaking production means that an entirely new work is rare; various components re-appear during his dizzying performance schedule. Some performances are one-on-one; some are for large crowds. He has performed on answering machines and distributed cards with his mobile number. This November, after a series of New York performances organized by Dispatch, Vonna-Michell will work in Detroit for three months, developing a new story involving thrift-store economics, Post-Fordism, Detroit techno, H G Wells, and RoboCop.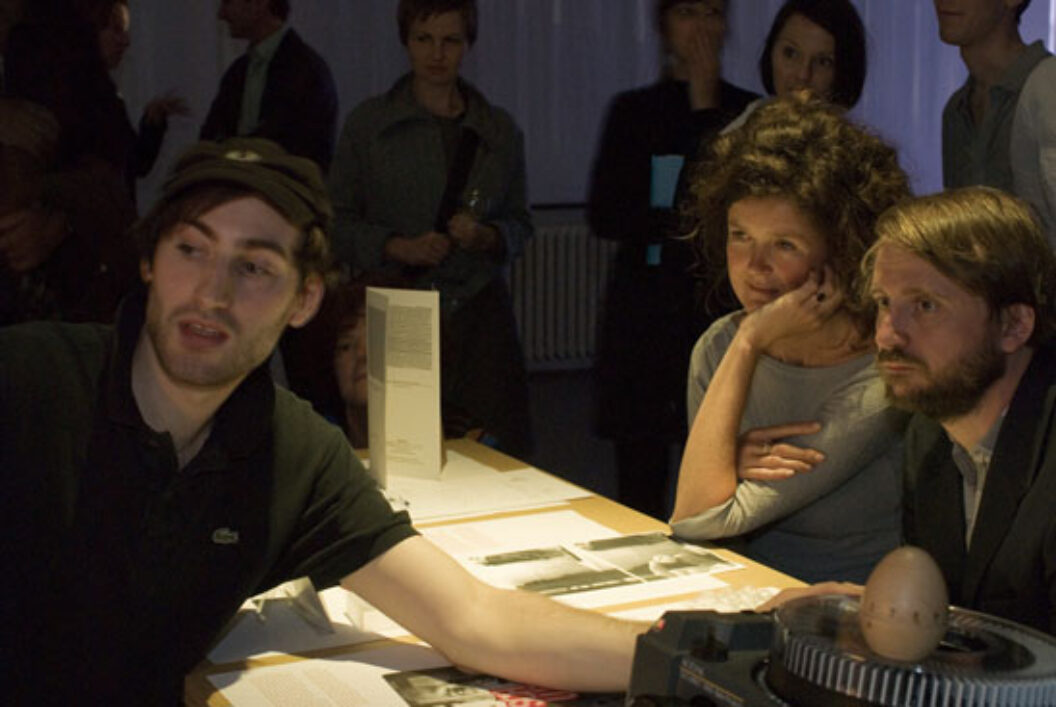 Vonna-Michell's performances enfold audiences within the opiate of fiction, but their speed and fractured reportage break that spell, much like the disjuncture found in sound poetry with ties to Kurt Schwitters's Ursonate. As in the formal "push-pull" sought by Hans Hofmann for abstract painting, listeners alternate between forgetting themselves in the thrall of an intoxicating tale and scrutinizing the story's vertiginous improbability. One's own self-consciousness is an inevitable effect of such analysis.
Cathleen Chaffee is a curator and art historian living in New York. 
The Artists on Artists series is sponsored by the W.L. Lyons Brown, Jr., Charitable Foundation and the New York State Council on the Arts.
Originally published in
Featuring interviews with Marine Hugonnier and Manon De Boer, Peter Doig and Chris Ofili, Richard Pare, David Malouf, Junot Diaz, Isaac Julien, R. Stevie Moore, Annie-B Parson and Paul Lazar, and Winter Miller.