Tribble & Mancenido on nature as an artistic medium and the mythical reality of their year-long venture into trucking.

Discover MFA Programs in Art and Writing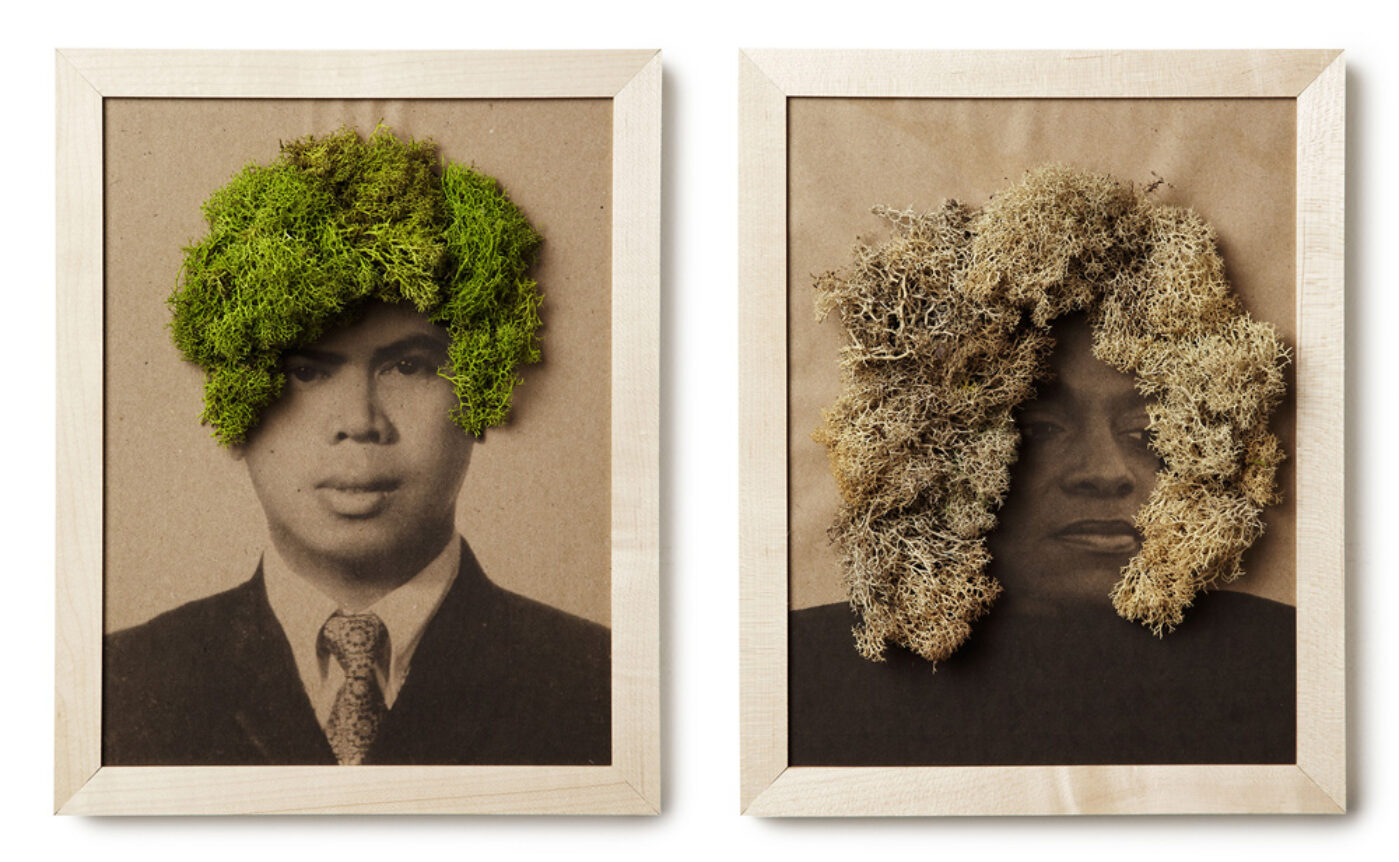 During Current Practice at The Invisible Dog Art Center—July 3rd through 18th—photographic collaborators (and married couple!) James Frank Tribble and Tracey Mancenido-Tribble will be presenting new work along with their peers from the School of Visual Arts' Art Practice class of 2014. We discussed some of their previous projects including Hurry Up & Wait, where they spent a year together driving across America as truck drivers experiencing and documenting the trucker lifestyle. Both removed and intimate, this series examines lesser-known workings of American consumerism. In their new work, they interpret connections between personal history, identity and place.
Ashley McNelis You have exhibited together as a photographic duo both domestically and internationally. Can you tell me about the collaborative process and how it began?
Tribble & Mancenido We met while both in undergrad, working at the same restaurant in 2004. We started making art together in 2006. What began as friends helping one another out with our respective projects, quickly turned into a collaborative endeavor. We challenge and push one another and never take for granted the constant dialogue we have about our work, which is a huge part of our process.
AM I read that one of your reasons for hitting the road for Hurry Up & Wait was the 2008 economic collapse. Did the economic atmosphere affect your focus on the lesser-known aspects of American consumerism?
T&M American consumerism was at a complete standstill at the exact same time that we first stepped into our own truck. We remember sitting in truck stops for days because there were no loads. We got paid cents per mile, so when your wheels weren't turning, you were not getting paid. It definitely was an interesting time to decide to drive, and we weren't the only ones who had that thought. A lot of people who lost their jobs and couldn't find work also got their Commercial Driver License and found their way on the road.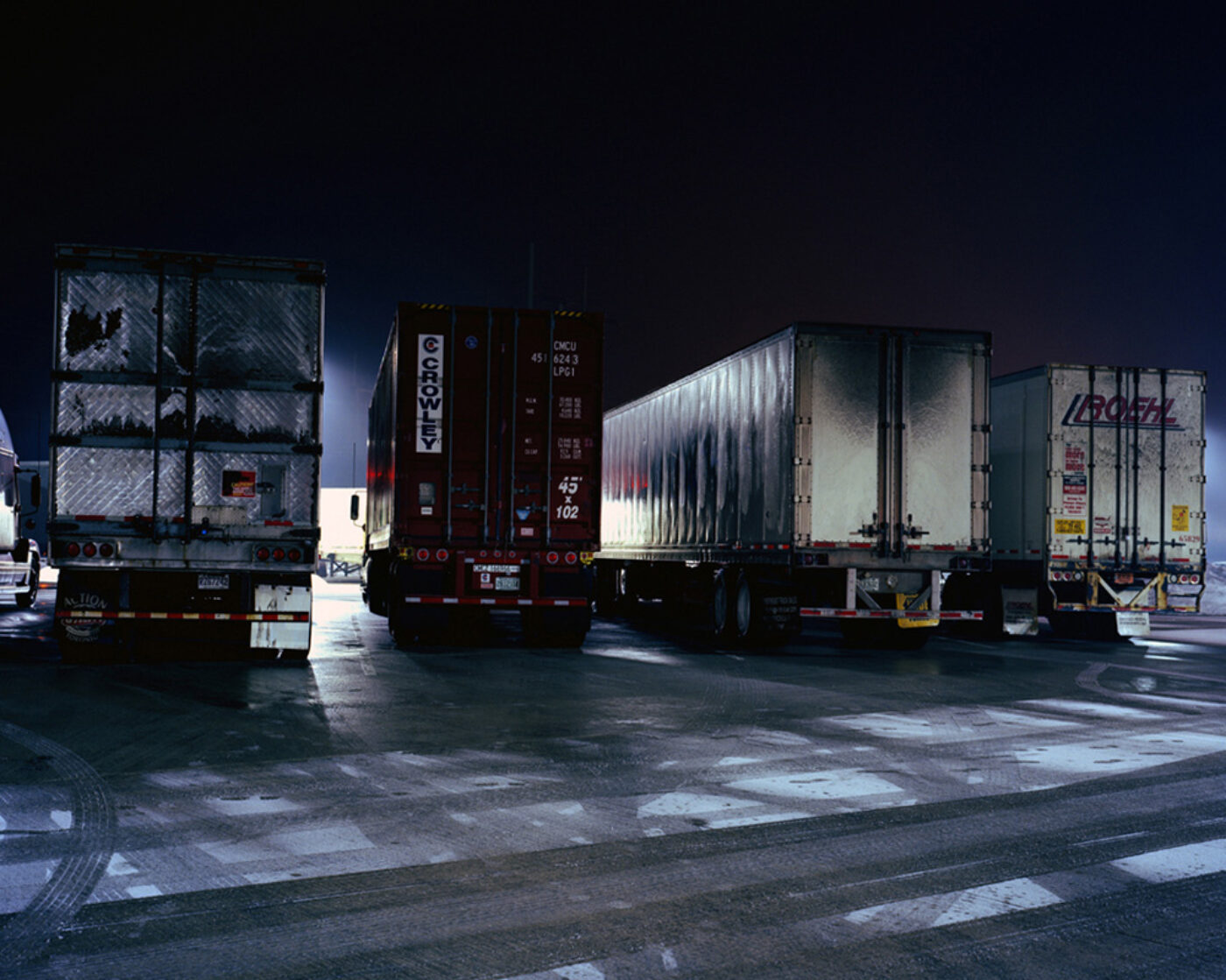 Frank's father, who is a truck driver, was in fact major catalyst to the project. We initially began taking portraits of him and his friends, but still felt this sense of voyeurism and exploitation that was unsatisfying. Becoming both voyeur and subject was our answer, and for almost a year and a half we lived this mythical reality.
AM What was the assimilation process of becoming truckers yourselves like?
T&M The first six months we shot very little as we were just trying to get used to the day to day life and the countless hours of driving. We were artists in a truck, but at the same time, we were bonafide truckers. We had the same responsibilities as everyone else, and the same pressure of getting a load in on time. The curiosity and intrigue we had for the culture was shared— imagine truck drivers in the business for most of their lives seeing this young, mixed-race couple hopping out of a truck with medium and large format cameras on tripods at a truck stop! This mutual fascination from both sides is what allowed most of the dialogue to happen, and our approach to each photograph taken was to define a particular moment within that journey.
AM In your second most recent series, Lost Ones from 2012, you have abstracted the quotidian subjects of some of the photographs to make them mysterious and ambiguous. Can you tell me more about this work?
T&M Lost Ones is an exploration through time, memory and forgotten spaces. For this series, we combed through the thousands of negatives we've amassed over the past six years, and meticulously selected and cut out portions from them. Enlarging and printing these portions from cut up negatives, we've in a sense created new negatives, and a new fictional narrative from disparate imagery.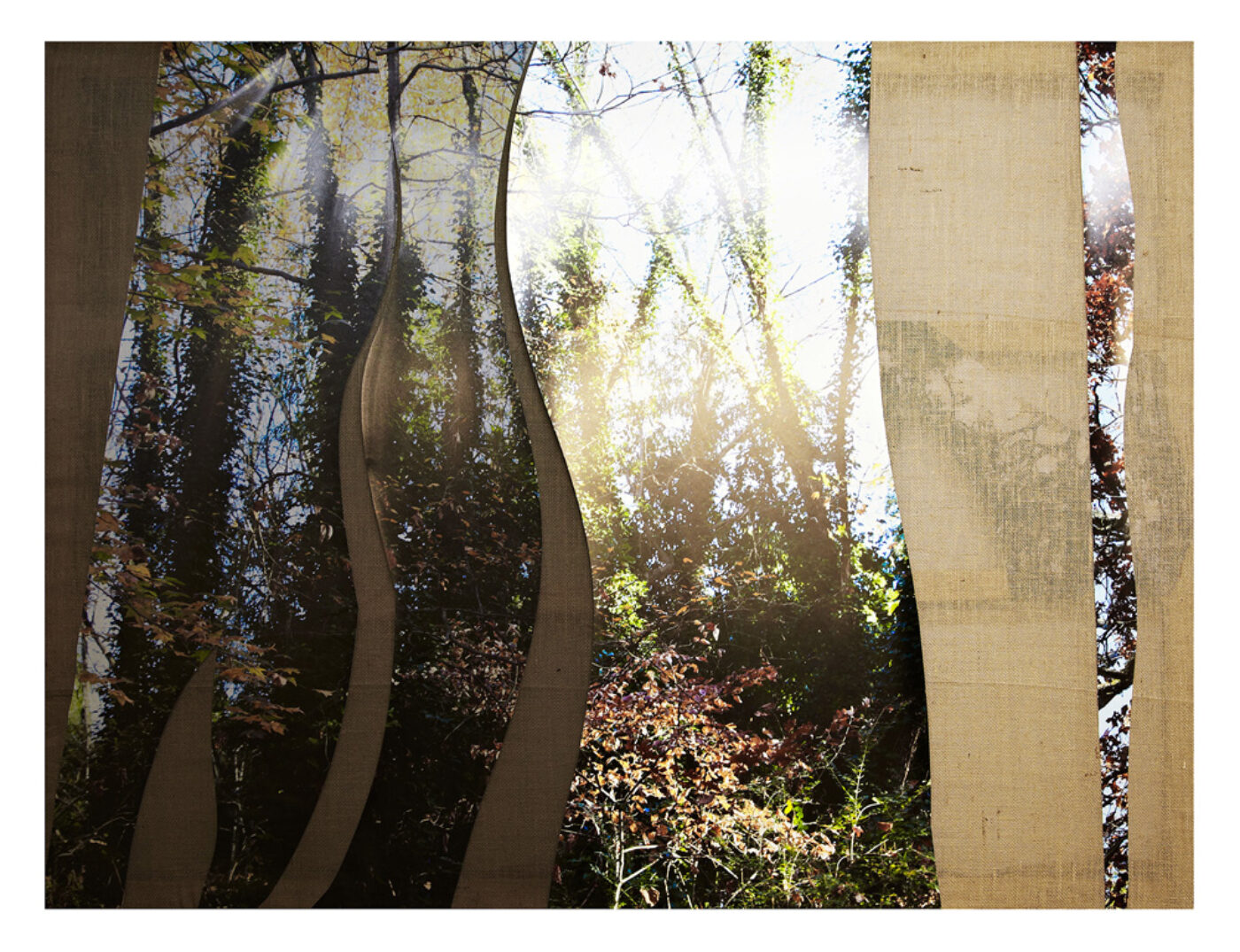 AM There are several artists in the MFA program who deal with installation, sculpture and other media. Have any elements of your new work been inspired by your time at the School of Visual Arts?
T&M Rooted in photography, and encouraged to push its boundaries and limitations, we've begun to consider all forms of media to create a singular voice in our current practice.
Our trajectory has definitely been influenced by the incredible community of SVA's Art Practice program. From David Ross, the chair of the program, to artists Gary Simmons and Luca Buvoli, and the many artists in our program—their own practices and discourse were tremendous influences in our thinking.
AM Your new work centers around natural subjects of trees and plant-life. The way in which some of the images are sectioned off in frames, covered with mesh, or simply cut up, turns nature into entities to dissect and contemplate. What inspired this new direction?
T&M Our personal histories are always interwoven into our work and we began to explore the dichotomy of hybrid identities with the use of landscape through photography and collage. Trees from Staten Island, North/South Carolina, and upstate New York have been chosen as subjects because they are places where we grew up and have lived together. The common thread through all our works is to re-imagine our personal, current, and future histories.
The French Supports/Surfaces movement has been key to us exposing elements of collage within drawers, stretchers, and using household materials such as screens, fences, and kraft paper. The idea and notion of home is in a constant state of flux. What is hidden? How much do we reveal to the world? Partial landscapes are created so the viewer can fill in their personal memories of landscape. Ultimately, we're presenting a host of ways for seeing/remembering space as described by nature.
AM The portraits in which you replace a man and a woman's hair with moss are particularly interesting. What made you to decide to utilize nature for other purposes, like portraits?
T&M Using common photographs of our families found in our family albums, the moss portraits are a way for us to bring the more intimate and personal into the work. We treat the portraits as landscapes, mimicking trees as the roots of our past. Bringing the natural environment into our practice by using preserved moss, there's a solemn, but also playful impression to these portraits that we are drawn to. We both come from large families, and we plan to realize a full family tree with Tracey's father and Frank's mother being the first two.
AM Where are you headed next?
T&M Continuing our flux … That's the exciting part.
For more on Tribble & Mancenido, check out their website.
Ashley McNelis is a writer and photographer based in Brooklyn.