Discover MFA Programs in Art and Writing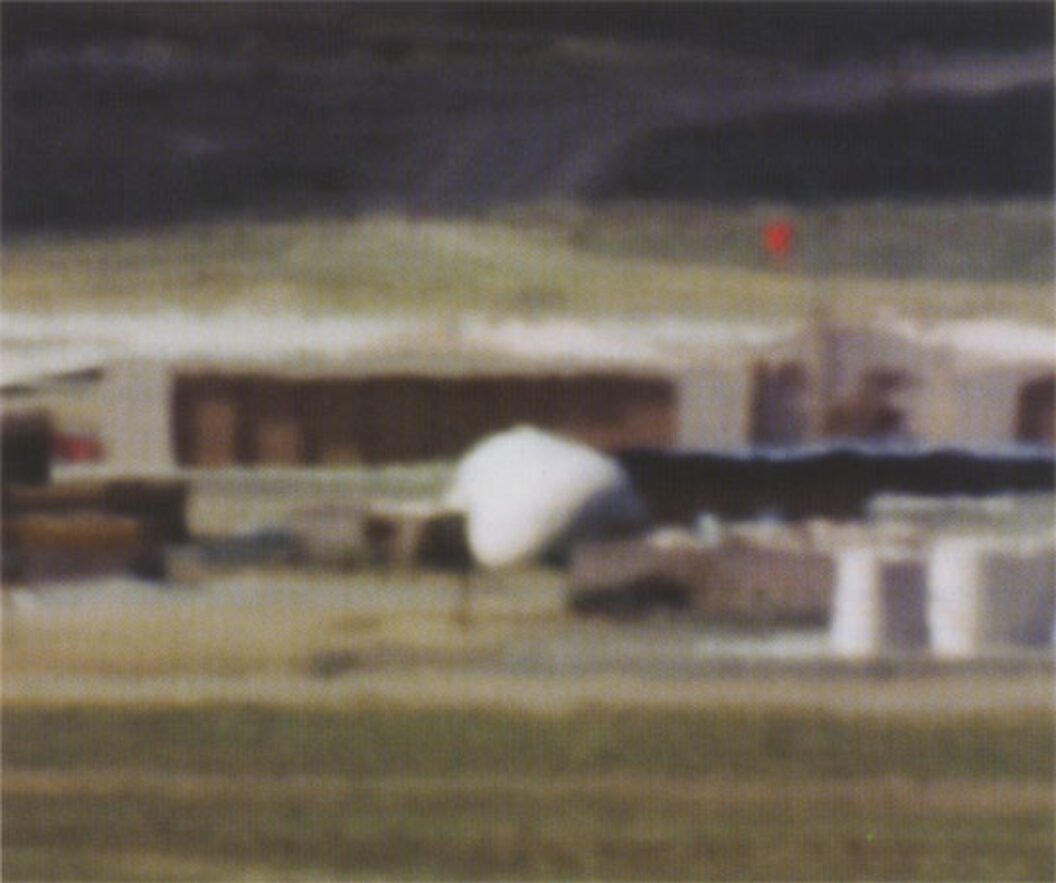 Whether sneaking into maximum-security prisons or leading unauthorized expeditions to secret military bases, Trevor Paglen combines rigorous research with aesthetic savvy. Equal parts geographer and artist (he teaches both subjects at UC Berkeley where he's currently earning his PhD in geography), Paglen, in a committed effort to map out what he terms "the imperial production of nowhere," actively researches, documents, and engages with sites that have been created to purposely exist out of sight.
In his multimedia installation Recording Carceral Landscapes, Paglen's investigations of the US prison-industrial complex from 2001 to 2005 demonstrates how fully mass incarceration has become integrated into our society. The cleverly presented video, audio, photographs, and Paglen's self-designed Prison Infiltration and Surveillance Suit not only document the behind-the-scenes dealings of prison lobbyists, but also suggest his own covert infiltration of California's hidden Pelican Bay State Prison.
For the last several years, Paglen has been leading semiannual expeditions to view secret military installations (such as the infamous Area 51, the "nonexistent" Air Force Base at Groom Lake, Nevada) built in the extreme desert recesses of the American Southwest. To photograph the buildings, runways, and bizarre craft located at bases that don't officially exist, Paglen has developed a technique he calls "limit-telephotography." Using equipment designed for photographing the cosmos, he's able to make large landscapes of places that are shrouded behind dozens of miles of restricted military land and are invisible to the unaided eye. Because of the extreme distances involved, his photographs often take on a blurry, painterly look, evoking a ghostly ambiance befitting his stealthy practice and the phantasmal subject matter.
Most recently, Paglen has teamed up with investigative journalist A.C. Thompson to produce the book Torture Taxi (Melville House, October 2006), about a fleet of unmarked CIA aircraft used for "extraordinary renditions"—the government kidnapping and torturing of suspected terrorists. His related installation, Missing Persons (opening in Leipzig, Germany, this month, then traveling to New York and Los Angeles), features a collection of signatures culled from the forged bills of sale and corporate documents from CIA front-companies involved in the extraordinary rendition program.
Paglen's exploration of Area 51, Restricted Area, will be on display at the Massachusetts Museum of Contemporary Art (MassMoCA) through 2007.
Originally published in
Featuring interviews with Bernard Piffaretti, Liz Larner, Tony Oursler, Kimiko Hahn, Mei-Mei Berssenbrugge, Park Chanwook, Anthony Coleman, Jesper Just, A.R. Gurney, William Forsythe.