Traversing a Life Through Movement, Text, and Film: Germaine Acogny Interviewed by Nicole Loeffler-Gladstone
The "mother of African contemporary dance" discusses her solo, multimedia performance SOMEWHERE AT THE BEGINNING.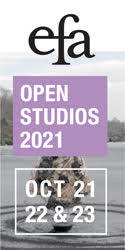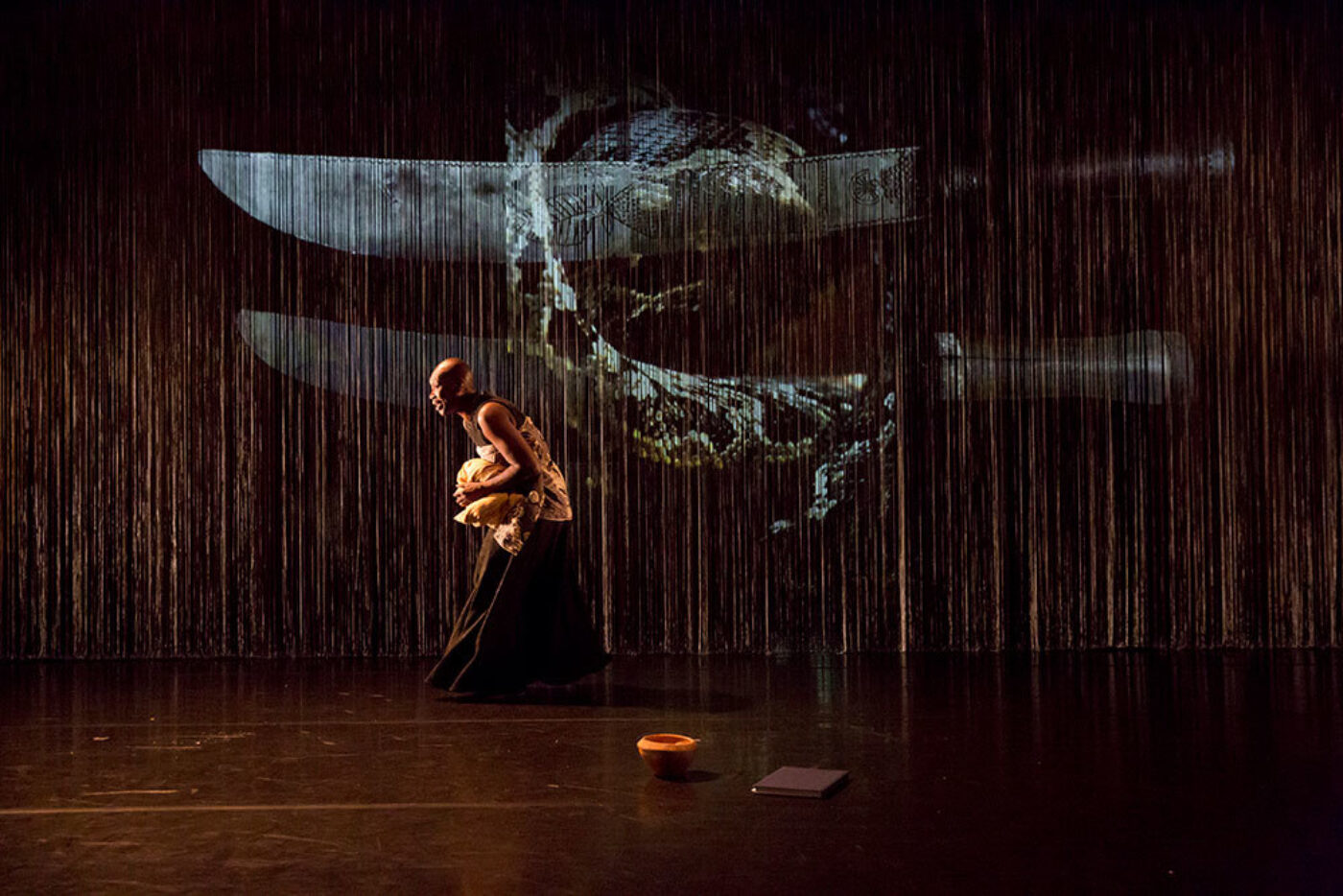 Senegalese artist Germaine Acogny's decades-long career has made an indelible impact on the international dance community. In 1960 she moved from Dakar, Senegal, to France in pursuit of modern dance and ballet training, and eventually returned home to develop a new teaching style that melds the varied African and European influences of her own dance training.

In 1977 Senegalese president Léopold Sédar Senghor and choreographer Maurice Béjart assisted Acogny as she founded the modern dance school Mudra Afrique in Dakar, and in 1998 she went on to co-found l'Ecole des Sables in Toubab Dialaw, Senegal, with her husband Helmut Vogt. L'Ecole des Sables functions as a pivotal center for dance education, elevating and prioritizing African dance combined with European modern dance perspectives. Certified instructors now teach Acogny's African dance technique around the world, and she has been awarded France's Ordre des Arts et des Lettres and Senegal's National Order of the Lion.
Acogny's solo show SOMEWHERE AT THE BEGINNING makes its US premiere on September 26 at La MaMa in New York City. I had the pleasure of catching up with Acogny via Skype while she was in Zurich, Switzerland.
—Nicole Loeffler-Gladstone
Nicole Loeffler-Gladstone I understand this solo is very personal. Is it pulled directly from your own life experiences?
Germaine Acogny My father wrote a book in 1979 when he was working as a diplomat in Vienna. It was never edited. Before he passed away, he gave it to me because he wanted me to read about the things that affected him during that time. It wasn't necessarily to pass on information, but more for me to understand his experiences and what he went through. When I read the book, I felt it should be part of this creation.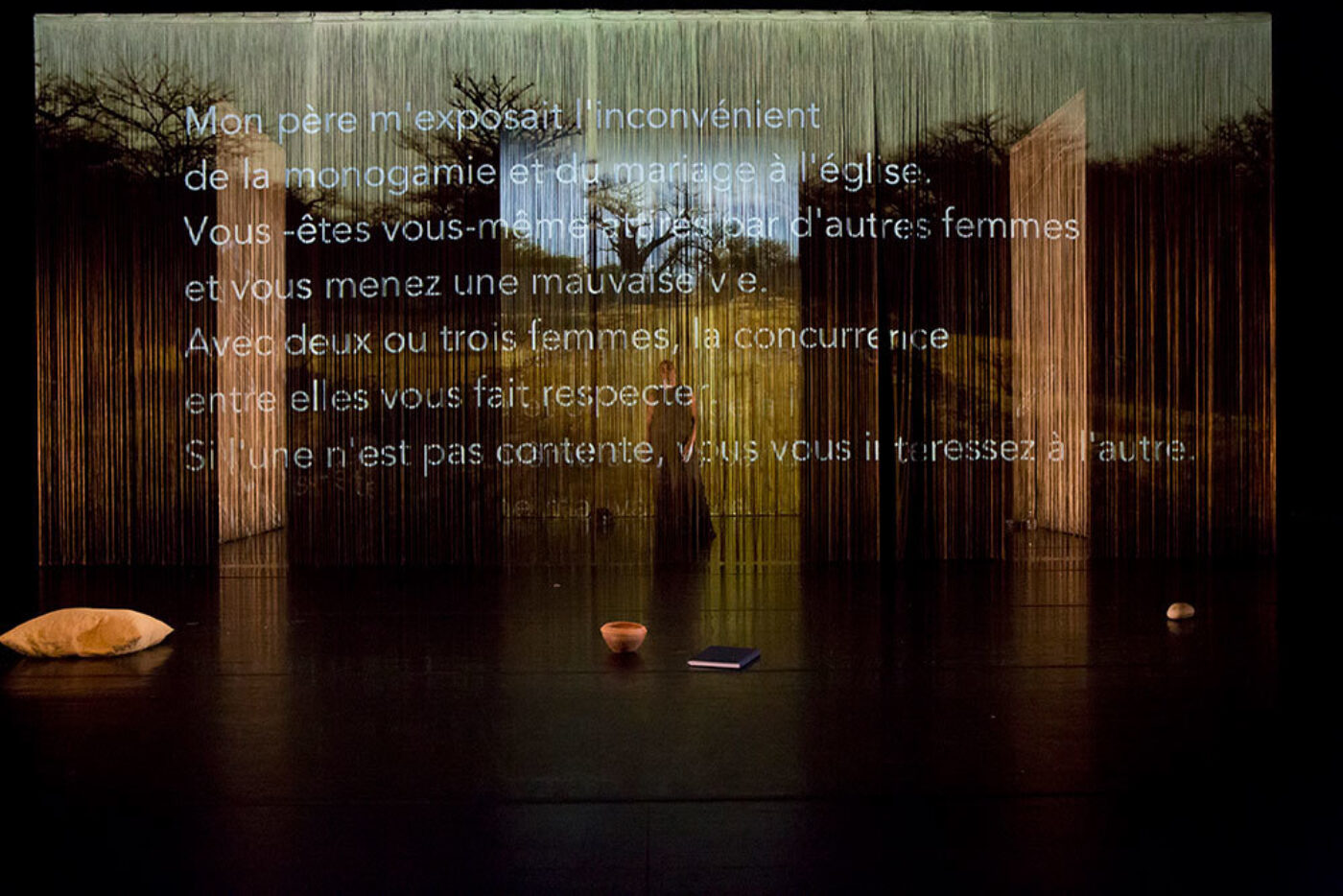 NLGHow did you integrate the text into the performance?
GAI gave the book to my collaborator and co-creator, Mikaël Serre, who comes from a theater background. He chose parts that he felt should be in the performance and asked me to improvise and share ideas about movement and content. He helped me go deeper into the text. It's about colonization, religion, and meetings between people—what colonization tried to get from African people. Sharing the text with Mikaël and hearing him read it helped me find resonance in new places.
NLGWhy did you want Mikaël's theatrical perspective for this project?
GAI wanted to use not only my body, but my voice. I wanted to be more complete, use everything I could. With the film footage and text in this show, I can speak about myself and about Africa. When I saw Mikaël's work, I became interested in him. He's younger than me—he could be my son! I like to have a dialogue between generations.
Some people ask why I work with white people, but I don't think we can see the world through only one eye. There doesn't have to be a black side and a white side. My power is using art to break through boundaries. Those borders and boundaries are really tiring.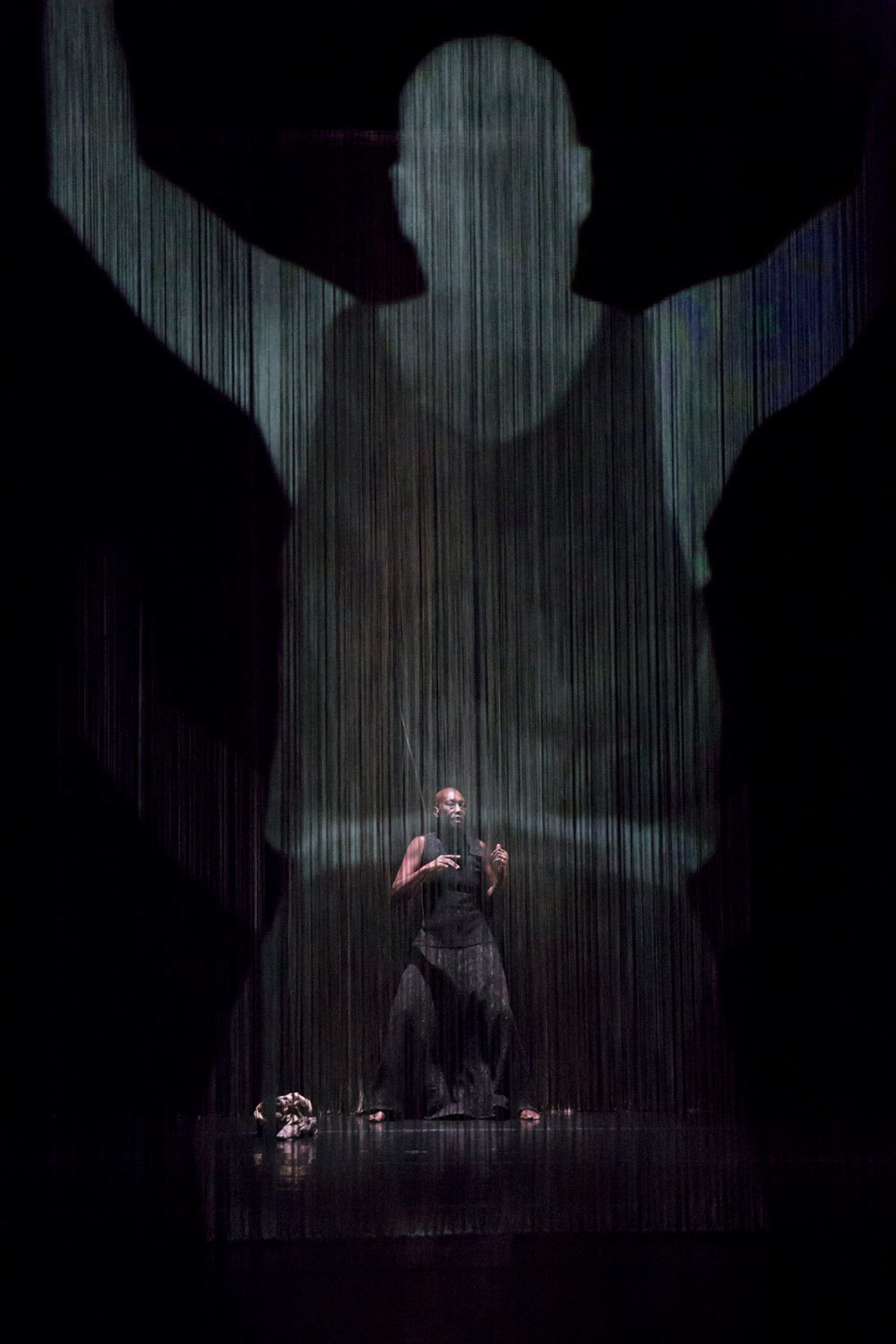 NLG Do you find that your work is received differently depending on where you perform it?
GA When something is specific, it can be universal. A woman in Amsterdam told me that seeing this piece made her think about her father—who never told her she was Jewish—and forgiveness. Even though I talk about women in this piece, both men and women feel something when they see it. The woman who translated it gave me a shell that her grandmother gave to her. I carry the shell with me as a reminder that stories draw each other out, that if you're sincere, you can share.
NLG Has your physical process changed throughout your career?
GA Thirty years ago, I didn't rehearse or prepare my body very much. I would only really start to rehearse a few days before the performance. Now, I need more preparation. I get up at 6:00 AM to walk in the sea, to make sure my legs are ready for the day. I've made adaptations in response to my abilities, disabilities, and physical conditions so that I don't have to suffer when I perform.
If you work in this field, you have to keep pushing. Not in order to weaken or break your body, but to discover how to go further while respecting the body. Younger dancers take risks because if something doesn't work, they can bounce back. But you don't necessarily need a lot of movement to make the audience feel something.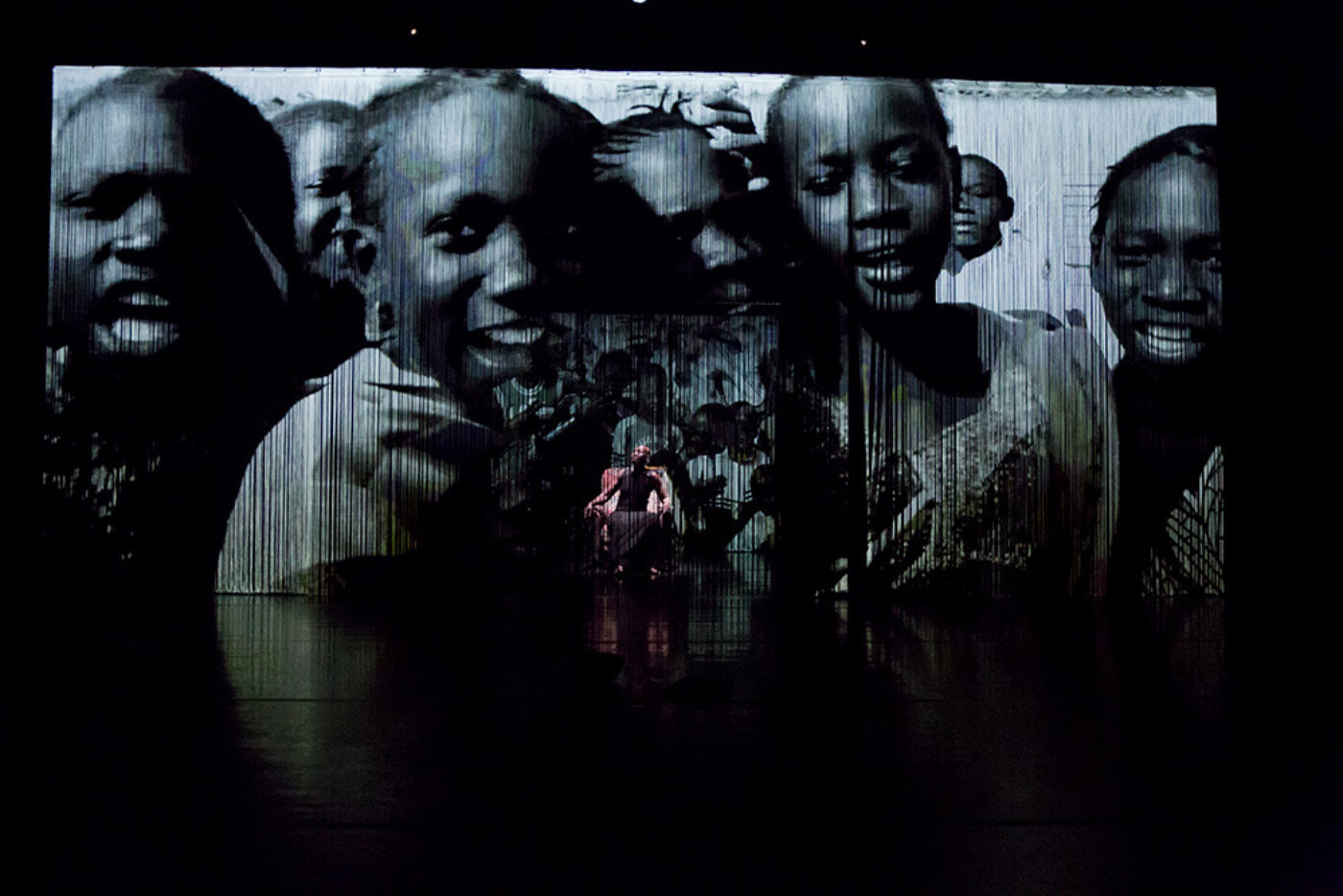 NLG Dance in the US can be very youth-centric, with performers nudged into offstage roles by the time they're in their forties. Have you dealt with that attitude in your career?
GA I've always said that there's a place for everybody. I don't need to leave the stage to make room for other dancers, and my leaving doesn't mean there will automatically be space for someone else. Younger dancers need to make and take their own space.
NLG Many white Americans resist facing the settler-colonial and racial violence this country was founded upon. Could researching and performing memoir offer people tools to address difficult forms of healing?
GA We think about the future all the time, but it's important to build ourselves into the past, too. Not only to see what happened, but to make sure we don't forget. It's about knowing your roots. When I talk to young people, I find that we need to work through forgiveness and not-forgetting. I often ask people what they can give others, through dance, and that prompts them to think about their roots. They think about where they're going and where they came from—their cultural, physical, and philosophical identities. If you can learn to be okay with your many identities, you can be in harmony with yourself and others. If you don't accept them, that's when you fight.
Germaine Acogny's SOMEWHERE AT THE BEGINNING makes its US premiere at La MaMa in New York City on September 26.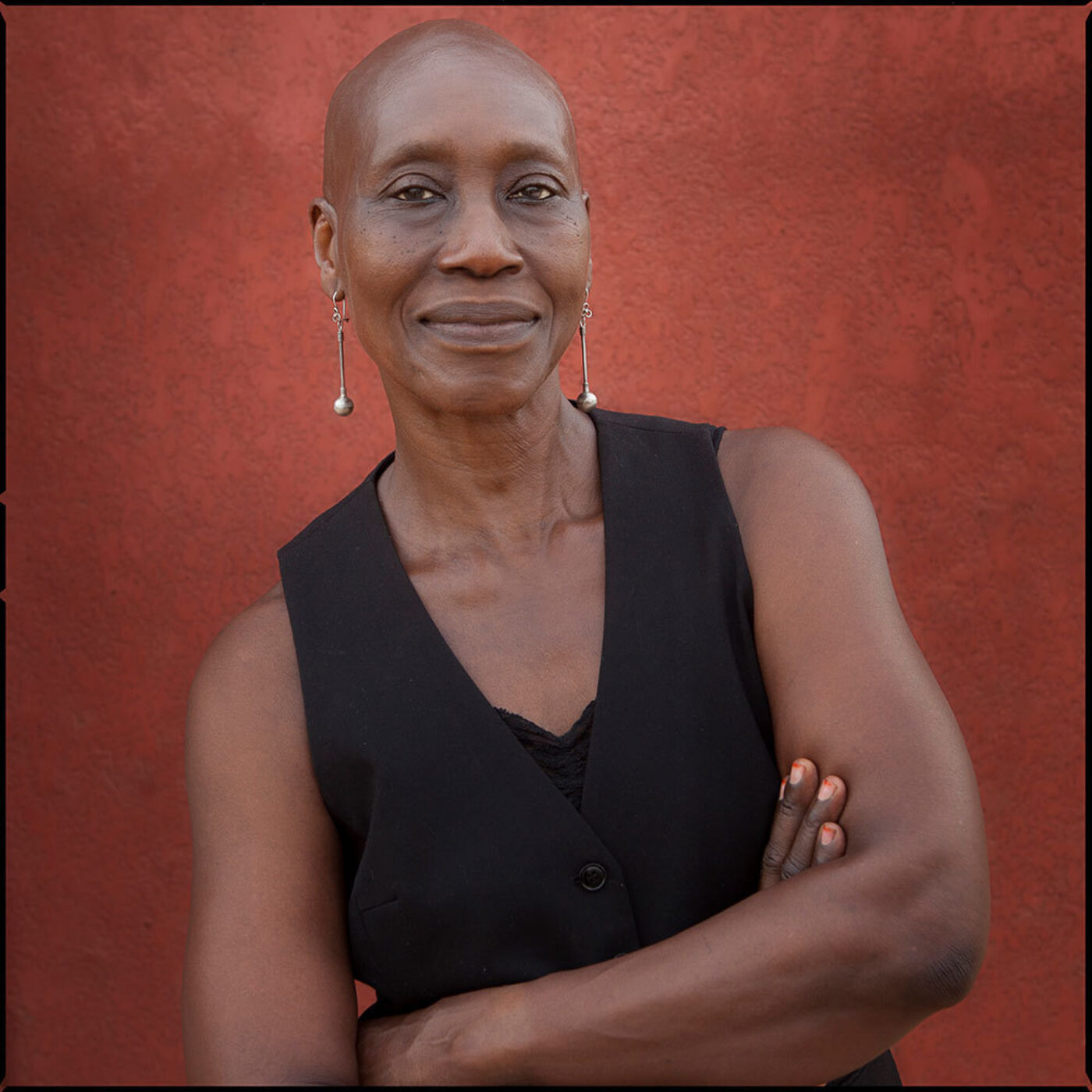 Nicole Loeffler-Gladstone is a performer, choreographer, and writer living in Brooklyn. She is interested in dismantling hierarchies.