Houston, Texas doctor and poet Fady Joudah translated Darwish's If I Were Another and The Butterfly's Burden, which won a TLS Translation Prize (the Saif Ghobash-Banipal Prize) for Arabic Literary Translation from the Society of Authors in the UK.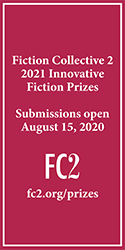 In November 2009 Farrar, Strauss and Giroux added If I Were Another, a collection of epic poems by the eminent Palestinian poet and activist Mahmoud Darwish, to the diverse dialogue of international poetry. Darwish's work spanned not only over his lifetime from 1941–2008, but also over literary genres, with more than 30 poetry collections written in forms from classic Arabic style to free verse, and eight volumes of prose. Some of his more recent poetry titles include The Butterfly's Burden (Copper Canyon Press, 2006), Unfortunately, It Was Paradise: Selected Poems (2003), Stage of Siege (2002), The Adam of Two Edens (2001), Mural (2000), Bed of the Stranger (1999), Psalms (1995), Why Did You Leave the Horse Alone? (1994), and The Music of Human Flesh (1980). His awards and honors include the Ibn Sina Prize, the Lenin Peace Prize, the 1969 Lotus prize from the Union of Afro-Asian Writers, France's Knight of Arts and Belles Lettres medal in 1997, the 2001 Prize for Cultural Freedom from the Lannan Foundation, the Moroccan Wissam of intellectual merit handed to him by King Mohammad VI of Morocco, and the USSR's Stalin Peace Prize.
Houston, Texas-doctor and poet Fady Joudah translated Darwish's If I Were Another and The Butterfly's Burden, which won a TLS Translation Prize (the Saif Ghobash-Banipal Prize) for Arabic Literary Translation from the Society of Authors in the UK. Joudah's first collection of poetry, The Earth in the Attic, was published in the Yale Series of Younger Poets in 2008.
Susie DeFord What was your first introduction to Mahmoud Darwish's work?
Fady Joudah I must have been six or seven years old, in Benghazi, Libya, listening to my father or uncle recite Darwish's newly published poems in Palestinian Affairs and memorizing them to recite them back, sometimes for pocket change.
SD Why is Dawish's work significant to you?
FJ In a simple sense his is one of the first poetic cadences I heard. So he resided in me from such a young age as a memory I could only recognize many years later as my bond with poetry took hold. He is also a unique phenomenon in [both] Arab and world poetry. It's an amazing experience to have been his contemporary, this poet who has already defeated death and achieved artistic immortality, without needing the usual test of time. And of course there is his lifelong dialogue with identity, with self and other, with place as passion and as exile, as time and as ruse.
SD You mention meeting Darwish in your introduction to If I Were Another. What was that like?
FJ It was certainly packed with the anxiety of knowing, as he put it, "this could be the last time." But it was a pleasant morning and afternoon. We had a good lunch, good wine, and talked for hours in a place at the edge of the mall, where he would not venture deeper, because he thought it resembled a chicken coop. He was brilliant with satire, loved humor. I think he knew all along that those were his last days. He said goodbye in such a beautiful way to almost all those who were part of his life. I had the added strangeness of being a physician, and knowing the extremity of the situation.
SD How did you come to begin translating Darwish?
FJ I contacted a friend of mine in Beirut who went to his old publishing house and got Darwish's number in Amman from there. I called him up and introduced myself and he simply said: "Translation is anyone's right. Show me your work when you're done." And then I showed him the list of accepted publications and he told me his English is not going to be better than that of the editors, and congratulated me. This was in 2004, prior to publishing The Butterfly's Burden with Copper Canyon Press.
SD Darwish died on August 9, 2008. Your introduction said you'd met with him five days before this. How did this effect you and your work on this translation?
FJ The translation was already complete by then, and he knew, as I said in the intro, about the book. He was hands-off, available to answer questions, but mostly to correct an obvious error or misreading. He did not delve too deeply in explaining his work, which made it a lot more enjoyable for me, to be in proximity with his imagination. Still, Darwish's work is not a mystery. His mastery of language is a window to song, to meaning and away from it. "Extreme clarity is a mystery" he says in one of the poems in If I Were Another, then later on in the book, he adds "like a dawn that yawns a lot."
SD How do you think your work translating influences your own poetry?
FJ I am not sure. I think it simply expands my syntactical and vocabulary meadow. I am very conscious of echoing Darwish. If I do so clearly, I am not sure I would have learned much. Sometimes I think reading good poetry and great poets is an act of translation in and of itself. The way music and thought enter you then leave you, then settle on the white page, neither self nor other. Translation keeps the hand and rhythm going, an adventure into the illusions of fidelity and infidelity to language (beyond text per se). All poetry is an act of translation. And all art is, at best, deception with good conscience, as I think Nietzsche said.
SD What did you learn from your experience working on If I Were Another?
FJ Because the poems are all long ones, lyric epics, it was an amazing editing experience, tonally speaking. The energy needed to nail down the shift from the drive or gallop to the pace of a stroll, in long lines and long poems, was amazing. Darwish changes his diction over these long poems (the selections spans 15 years) and also develops dialogue. Chorus becomes echo and scene. Voice becomes character, etc. One can imagine turning the quartet of "Exile," his last collected long poem in 2005, into a play of four acts, for example.
SD What do you see as the major differences between the Arab and American literary worlds? What are the similarities?
FJ I am admittedly uncomfortable about such questions that risk stereotype. Literature is naturally bound to culture and thus one inevitably embarks on cultural and anthropologic theories when a mouth is wide open. The American literary world certainly has a deeper infrastructure behind it. Yet the Arab literary world is perhaps one of the healthiest generative aspects in Arab culture, in its diversity and vision. These are both similarities and differences. I, however, am intensely bound to the illusion that moving between literatures and languages is a life in the unified field of human endeavor, filled with its particularities and privacies. A dance between the personal and the universal, "where the personal is not personal. / The universal not universal" as Mahmoud Darwish says in If I Were Another.
SD You're a doctor, poet, and translator—when do you sleep and what projects are you working on now?
FJ My sleep these days is primarily the function of my 19 months old boy, Ziyad. After working in the emergency room for eight years at the VA, and after two field trips with Doctors Without Borders, I shifted to clinic hours. It is still full-time and a lot of responsibility, but better sleep. As for projects, I have completed my second manuscript, Alight, and have also completed another translation selection for a wonderful Palestinian poet, Ghassan Zaqtan, who is well-known in the Arab literary world, quite innovative in his lyrical succinctness and dexterous portraits. The manuscript is titled Like a Straw Bird It Follows Me.