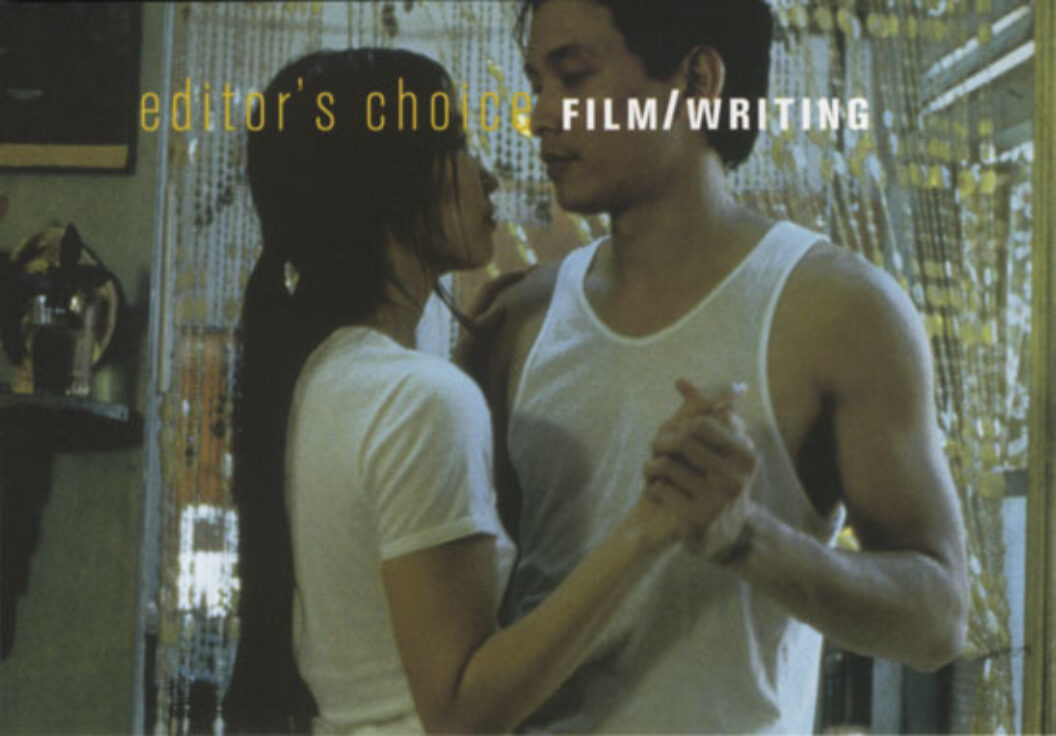 I wish I could write novels the way that Tran Anh Hung makes films. In his third feature, The Vertical Ray of the Sun, three sisters in contemporary Hanoi convene to cook a memorial meal on the anniversary of their mother's death. On the surface, nothing could be more banal, but in Tran's hands the harmony begins to unravel in a glorious collage of intrigues and emotional tension. The three sisters have an ideal memory of their parents, who died within months of each other. But this memory is haunted by another memory: that of a mysterious man in the mother's past. Although it's never made explicit, this specter starts to infiltrate the three sisters' own relationships.
The youngest sister Liên (Tran Nu Yën-Kha) wants to find a man like her older brother, with whom she lives and constantly flirts. The other sisters, meanwhile, are already married to artists: Suong (Nguyen Nhu Quynh) is married to Quoc (Chu Hung), a photographer, and Khan (Lé Khan) to Kiên (Tran Manh Cuong), a novelist. Quoc has a secret wife and child and Suong herself has a love on the side, and on an expedition to Saigon Kiên flirts dangerously with betrayal.
As in his last film, Cyclo, Tran makes masterful use of sound as well as vision. The soundtrack fuses the haunting compositions of Ton That Tiet with Lou Reed, never letting us get too comfortable in our assumptions about characters, their milieu, the moment, or Vietnam. Tran has created a film that is at once dream and real. In it, the relationship of surface to content, the way we see and the way we are, bitterness and complications of daily life are part of a lush and truthful harmony.
—Lawrence Chua
The Vertical Ray of the Sun will be released in June by Sony Pictures Classic.
Originally published in
Featuring interviews with Robert Mangold, Brian Tolle, Robert Pollard, Carl Phillips, Colson Whitehead, Kenneth Lonergan, and Guillermo Arriaga.