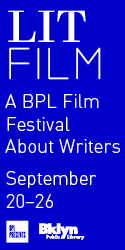 In the Spring of 1981, six actors took what became known as the "hot-seat" to tell their tales of war in Vietnam. In six months, these stories evolved into the play Tracers which opened at the Odyssey Theater in Los Angeles winning a LA Drama Critics Circle Awards for Best Ensemble Production.
This year it played New York as a joint production between VETCO and Joseph Papp, holding one of the Public's longest runs. The New York cast went on to open the play at the Royal Court in London in August. Interviews with Vincent Caristi and Richard Chaves, two of the co-authors and original cast members, were taped last April.
Richard Chaves won a 1985 Theater World Award for his performance in the New York Production. His film and television credits include: Taps, The Swarm, The Witness, Cease Fire,Hill Street Blues, St. Elsewhere, and Dallas.
Betsy Sussler When did you start acting?
Richard Chaves I didn't realize when I had first started acting until I read Gregory Peck's biography. He first had an association with people when he became an altar boy. I realized then, because I used to say high school, but it was even as far back as when I was an altar boy and I got up for mass and performed; spoke my Latin and learned my lines. You learn the ritual of mass.
BS But it's incantation.
RC Well, it's the same thing over and over again. It's a play, a ritualistic play.
BS What was the very first play you ever did?
RC The very first play I ever did was David and Lisa. I didn't play David, I played the Chicano or Puerto Rican guy. I had only a few lines.
BS Where?
RC That was at Mission Viejo High School in Southern California. Mission Viejo is about halfway between Los Angeles and San Diego. My dad was in the Service, one of the first places that he was stationed at, El Toro Marine Base in California, is where they have the old San Juan Mission where the swallows return every year. Have you heard of that? It's an old Spanish mission one of the oldest in California, and every year on the same day at exactly the same time, the swallows leave for the winter and every spring at the same time, and the same day they return.
My very first year at school was there at the Mission with the nuns and the old priest. That was the last place we lived. In between we traveled with my dad along the East Coast: in Cherrypoint, NC; Memphis, TN; Norfolk, VA; you know they all have Marine Bases. The last place he was stationed was at El Toro which is ten minutes from Mission Viejo, that was 1964. From 1964 on I lived at Southern California until a year ago, last March, I moved to New York, back to New York.
BS Why did you decide to come back here?
RC As an actor it's an absolute necessity. To prove yourself. On stage …
BS Broadway? Off-Broadway?
RC I think there are two prime modes to act out of in NY. One of them is Off-Broadway and one's Broadway. To be more specific the Public Theater and Broadway. As a real serious stage actor the Public is, I think, one of the few places in the world where an actor has to prove himself. It's theatre for theatre's sake.
BS You think you get better plays?
RC I think you get a more dedicated group of people from the actors to the sound person, from the lighting designer to … It's a more pure sense of theatre.
BS Who did you study with?
RC I went to the Film Actor's Workshop at the Burbank Studios and I studied with Herbert Berghoff here in New York. We had a couple of blowouts, but he's a very good man and I respect him a lot. And then Leonitus Ostatinsky, but he's a Grotowski disciple in LA.
BS How did the play Tracers start? Were you all actors who knew each other and had all been in Vietnam?
RC No, it began when I picked up a Dramalogue, which is a trade journal you can find work in, and there was an ad—John DiFusco—who is the conceiver, actor, director, and author of the play—looking for professional actors who are Vietnam veterans to do a piece about Vietnam. Contact John DiFusco. I had a feeling. This was in 1980. I had been in Los Angeles for about two years and still hadn't done anything on stage. Most of the time had been spent in the Actor's Workshop out at Burbank Studio. So I was looking for work and I just had a feeling about it. In this case I knew from someone else that DiFusco was doing a Brecht play at the Odyssey, so I got my picture, my resume, and a copy of my DD14 (my discharge papers verifying that I am a Vietnam vetran) and went down to the theatre for about an hour before curtain and waited for him. About a week later I got an audition and was the first person cast.
BS What did you use for the audition, since the play itself was written by its first actors.
RC Yes, he didn't have any real dialogue at all. I did a monologue from Bury the Dead, a war play.
BS Which one?
RC World War II. I'll be honest with you, at the time I went to audition for the play, even though I jumped at the opportunity, Vietnam wasn't anything I'd been thinking about.
BS Did you write your character?
RC The majority of my part and some of the other things. They're all interspersed. What happened; there were six us cast, and John went to Shad Meshad, who is the founder of the Vet Outreach Centers, and asked him to help us find a space for the workshops. He gave us a space at the VA hospital in Westwood. This was pretty spooky because Westwood is a very beautiful area but the hospital there is in two parts—the old and new. The old being the barracks from WWII. They gave us a cafeteria that wasn't being used in the WWII section, which is also where all the mental wards were. So for six months; five, six nights a week from five to midnight; first the four of us and then six would all … there were a number of different ways we worked the piece. We brought writing of our own …
BS Diaries?
RC No, we called them situations, Things that had happened to us and then we'd sit in the hot-seat. One guy would get up, sit in the seat and tell a story, an experience and then the next guy would get up, tell a story … Sheldon Lettich would transcribe them. Then we would improv, write down the highlights, improv again, take down notes, again, sit down around the table, work it out with copies from the night before, then edit them down …
BS Why did you choose to be a cripple in the play?
RC It was not played that way in LA. John brought it up for this production. He just said, "How would you like to play Dinky Dau in a wheelchair?" I didn't want to do it unless it was absolutely real because it's a very sensitive subject. So I researched it with Bobby Muller, Ron Kovac, and Mathew Ribale, who are all wheelchair veterans. The body movements Ribale and Kovac taught me but the majority of the stuff I got from Matthew—his relationship to women …
BS Your character's name, Dinky Dau, means crazy.
RC It was the nickname I had in Vietnam.
BS How'd you get it?
RC I was in my hooch one day. A hooch is a hut with corrugated roofing and mosquito net, open, off the ground about two feet, on stilts. I was sitting there. I'd been in the country about two and a half to three months. I'd been through a lot of crazy stuff—combat and patrols, mortar attacks, rocket attacks, and I was getting high. I was sitting in my hooch, right, and I was pretty well plastered listening to my stereo …
BS You had a stereo!
RC When you came back to the rear, there were tiny refrigerators, fans, things like that—just to make it bearable. And I was sitting there pretty well plastered, and the hooch-maid came in, these Vietnamese ladies would come into the compound and clean the hooches, do the laundry and we would pay them … She walked into the hooch and I was cross-eyed, dots for pupils … and she looked at me and said you're beaucoup dinky dau. I go, yeah, I'm pretty dinky dau. All the other guys in the hooch heard it and it just stuck.
BS You were talking about acting and memory. Where you'd be acting and fragments of memories would come through. That's how you'd project your concentration and experience and that's also how you wrote it.
RC Yeah, oh yeah. It's a real simple thing and everybody experiences it. There's times when with a blink of your eye you can project an image of the past.
BS Onto the audience?
RC No, back into your brain, there's a distinct picture created in your brain, there's a distinct picture created in your brain of something that happened in the past. I do that when I act. You can just see it, you can see bodies, explosions, feelings …
BS You have a howl that you do, that starts out soft and keeps growing. That's about primal …
RC It's the final wheelchair scene.
BS It's about war, but not just that war. There's a physicality that both you and Vincent use on stage that's very ancient. There's a camaraderie that always develops in any kind of production, whether it's war or theatre—a familiarity.
RC Vincent and I have an equal visceral sense of the experience first-hand, but then working together as an ensemble is something that was newer and it took a long time for it to happen. In N.Y., we got only four weeks to rehearse, whereas Vincent and I have been together for almost four years now, in a couple of different plays and we have a feel for each other, we have an understanding. I think that something that helped this production out is when you go into the military there is a sense of discipline and a sense of camaraderie, a sense of team play that's taught there and it carries through your whole life. This group of men I act with, I would trust anyone of them under any circumstance because I know they have this basic foundation of understanding; basic virtues of responsibility, trust, duty.
BS One of the scenes in the play takes place on patrol in the jungle and your character says that he was caught in a frenzy of killing. As I was watching you, I was thinking—it is the theatre of cruelty—where you decide to put on stage those moments when human passions are pushed to their greatest extent. I mean through the centuries we've gone through a civilizing process, so we've squelched some instincts. But there is a will to kill …
RC For me it's turned from a will to kill to a will to survive against those people who have a will to kill. There are two different sides of the fence. The instinct is still the same since in the will to survive you may have to kill, but it's not the prime motivation.
BS But in the scene where you couldn't stop shooting—was that your experience or a theatrical decision?
RC No, no, that was a real experience. It's also, as I said in the play, I lost it. At that time I was 18 years old. Now I'm 33, so I have two different feelings. I can remember that it was out of survival, the continuance of survival. I won, I'm alive, and afterwards, it was shame. It was guilt for a very long time.
BS Is it still?
RC Not as much, no. Regret. I wish that it didn't have to happen.
BS But you didn't make it happen.
RC No, I realize that I was caught up in something that I did not have a lot of control over. I could have refused.
BS Why did you go?
RC I grew up in a military family and even to this day I don't disagree. I didn't have to go into the service. It was a choice that I made on my own, but what made it easier for me was that I had grown up in it and I knew it. I knew it wasn't really that bad. It was an adventure. I knew I was going to learn, grow, get away, and I was going to do something for my country.
BS You knew it wasn't going to be all that bad?
RC What do you mean?
BS You didn't know what Vietnam was going to be like.
RC I didn't know it was going to be that bad. I knew it was going to be pretty heavy, but I had absolutely no idea it would be so horrific as it turned out to be.
BS In war, the scene of battle is also called the theatre of battle. Looking back on it now, as an actor, what do you think of an allegory such as Apocalypse Now, battle as theatre?
RC At the time, the subject was at such a sensitive point that to create a spectacle out of it rather than to deal with the reality of having been there … I couldn't handle it. And I still can't. He allowed the symbolism and spectacle to evolve before anyone had dealt with what had actually happened.
BS Do you think that out of respect for people who participated in it, there has to be a cleaving to naturalism rather than searching for a theatrical truth. Another experiencing and accounting of what actually happened so that the same legends aren't accepted and repeated. Or can something develop in a metaphorical sense and still hit upon a truth?
RC Whenever you're dealing with a subject, you have to deal with it the way it was first. Coppola could have had so much more theatrically, so much more impact if he had kept it 100% true. It would have been one of the greatest war films ever made. If he'd just stuck to the truth all the way down the line. I've always felt that. See when you're dealing with something and you are trying to tell a story on stage, it better be real, or you have to know whether it's one or the other …
BS You were worried that Tracers would romanticize the experience of Vietnam. When you're telling a story, an oral history, you're manufacturing a legend to some degree and there are certain archetypes that evolve around myth.
RC In the real situation, a war, you can't take that away. There's a distinct romanticism about war that permeates the air. You're so close to death, you're out there and then you come back, with time off. One of the first things that you do is you go to a bar. You want to be with someone, you want to spend time with a woman and in that situation as an 18 to 20-year-old, meeting a beautiful Oriental woman … a lot of guys fell in love after the first drink.
BS Did you?
RC I came real close. I don't think I've ever really been in love before, that's just personal. I don't know why. I've come close. I think love means you can't let it go. I don't think I ever fell in love in Vietnam, but I know a lot of other guys who did and a lot of guys brought women home. Facing death forces you to want to enjoy life more and one of the greatest feelings in life is to be in love. To interact with another human being, romantically, sexually. So the proximity of death makes you just want the fresh air, the sun, the touch of someone else.
BS You have that one line in the play where you want to clarify that the Vietnamese women were not whores. It was that proximity of death.
RC In high school in Southern California the big things are football, the car you drive, your girl … I had a 1930 Model A Ford, completely restored, that I bought, and your surfboard … going to the beach. In high school you go through petting, a kiss here and there, and I don't know … then boom! You get to Vietnam and it's sexual freedom. Sometimes it was prostitution and other times it wasn't, but it opened up to you. I can remember when I was in Saigon and at that time, 1972, the city was off limits. It was later in the war. If you really wanted to go to the city you could. If you were caught, you'd be in big trouble. To get to the city you'd walk out of the compound gate and there'd be all these little Vietnamese guys and they would come up and talk to you in their broken English and figure out what you wanted. There were three of us in transit to Da Nang and we wanted to party in Saigon. So, we got in the back of this army car that this Vietnamese guy was driving. US Army Vehicle, not a truck, a green Impala. And he says, "You get down." So we all got down and we started heading out through the streets. The next thing you know, the car stops and he says, "You can get out now." We didn't have any weapons on us because we were all in transit. You didn't carry weapons when you were in Secure Areas … but still you had these feelings because we never knew who the enemy was. Anyway we got out of the car and it was one of the biggest houses I'd ever seen in my life, a house of prostitution. It was absolutely incredible, unbelievable, like Paris, a beautiful home, paintings, chandeliers, terraces looking out over the city …
BS Why was Saigon off limits?
RC The war was grinding down. They were pulling back a lot in '72. I think that there was just too much corruption and they wanted to disassociate the military personnel with the street; what was going on in the street—the black market. They closed everything off …
BS How did you feel about the South Vietnamese regime? Did you think that it was corrupt?
RC Of course it was corrupt. You could see things going on at the smallest level. The experiences I had with people who were dealing on the black market, selling U.S. goods to the Vietnamese. Taking them out of compounds, out of PXs, the commissaries, working drug deals and stuff like that.
BS There were a lot of drugs?
RC Oh yeah, an enormous amount of drugs. Some of the older guys in the cast here in N.Y. didn't come in contact with that many drugs because they were there in '64 to '68, but in the later years …
BS How did you feel about the people against the war?
RC That's a though one. I didn't understand Kent State at all. I was in Vietnam when it happened. I couldn't believe it. It was an absolute shock. I could not believe that people, young people, had been shot to death on a university campus by guardsmen. I respected the students for what they did. I wish that we could have worked in conjunction with each other. It would have been a lot stronger if we could have. But they saw someone in uniform and said, "That's a killer." They made a judgement (snap) like that. That was wrong.
BS On both sides.
RC I was put off sometimes by it, hurt by it … Jane Fonda going to Hanoi. She's probably one of the finest actors I've ever known, but politically she's one of the biggest hypocrites. I don't think she knows where she stands, especially now. She realizes that she made some mistakes. That's why she's into exercising instead of politics.
BS But politically you all are much better equipped to speak about it than any of us who didn't go. Do you think that's true?
RC In some ways. I don't know that much about the French involvement or the complete history of Vietnam but I have my feelings. I know that there was not a single Vietnamese I ever spoke to who wanted the North Vietnamese to have control over them. Many people said South Vietnam would be better under communism. Have you ever heard that before? I never spoke to a South Vietnamese that wanted anything but freedom.
BS Did they feel that you were all helping them?
RC I never came across anyone that hated us except for the North Vietnamese.
BS Why do you think there was so much dissension at home?
RC A number of things apply. Capitalistic, political corruption that permeates our system to this day. Greedy people who want more power than they should have and are not concerning themselves with the common man. Somebody's always going to have more than the other guy. But for some reason the people with the most are the people who want more. And they want to take it away from people who don't have half as much as they do. You should get what you work for.
BS Your having been there has informed your whole life. You've been getting cast in a lot of roles about Vietnam, but you don't want to get typecast …
RC No. You have to be careful about it. I've done two TV shows, two to three movies, and two plays about the Vietnam War and all of them got a fair amount of acclaim. Cease Fire won best film at the Houston Film Festival.
BS What do you play?
RC The best friend in the Vietnam flashback. The lead had to kill me. The film is about him coming to terms with that.
BS What about dreams, do you have dreams about Vietnam? And did you use them in the text of Tracers?
RC We did talk about dreams. The dream sequence which came out of actual improvs was where one of the actors, Scooter, dreams about his friends. Everyone is dead but he can still talk to them, and one says "I'm pissed off, I don't get to go home." The next line … we get hit with a ground attack and Scooter says, "I see the VCs shoot Little John and I shoot two fucking VCs, but in my dream nobody dies, everybody just gets up and we all walk off together." Dreams are surreal … sometimes I'll wake up in a cold sweat, not that often, but when I first got back I was such a light sleeper, anything would wake me up. I remember being in the lightest level of sleep and there was one of those police helicopters outside with a searchlight panning the window and light kept coming in. I knew what it was and I wasn't here, I was there. A similar experience had happened to me while I was on Perimeter guard duty one night and an attack came in. After the attack had subsided, everything was still really tense. The helicopters were out with their searchlights looking for what they call Sappers, a name for infiltrators who would come in through the wire with satchel charges and try and destroy the airport or other important areas in the compound, like the ammunitions depot. And I woke up in a sweat until I finally realized where I was.
BS What was Vietnam like towards the end?
RC "Are you going to make it for the next 32 days?" That's when it got tough in Vietnam. It was hard in the beginning, for the first eight to 12 weeks and then you kind of got into it. Real scared at first. "Oh, my God, am I going to make it?" Then you have your first experience, your first contact, you become just a little bit more and more callous, when the situation becomes harder. You face death. It's still frightening but you understand it better. You just live, a give-a-fuck attitude, not that you don't care, but if you care so much that you die—that's OK too, that's Vietnam. But when it comes close to going home, then you start to be really careful again. You think, I have a chance of making it now, let's not mess up now, let's keep it together. The last few days are horrific. I mean, you're walking on eggshells.
Vincent Caristi is a member of the Odyssey Theater in L.A., where he has performed in principle roles for five seasons—favorites include: Mother Courage, A Midsummer Night's Dream, and Edmund. Once nominated for an Emmy he was honored by a Hirschfield cartoon. He has also guest starred on Mike Hammer, Hill Street Blues, Magnum P.I., T.J. Hooker, andMcClain's Law.
The interview took place midday over dim sum in the BOMB office.
Vincent Caristi Have you ever read Joan Didion's El Salvador? It's stunning because it takes place in the Camino Real, which is the hotel down there where everything is normalized so you can forget the war. There's a discotheque, wonderful restaurants. It's where all the journalists hang out and important diplomats. But more than anything else it's the Tennessee Williams's story of Camino Real which is bizarre. It's as if he was a prophet. He talks about the death squads, the sweepers … and how people can't get visas to get out if they're from other countries.
Betsy Sussler The other night at dinner you said theatre had to be about cruelty and death.
VC Artaudian theatre, the Theatre of Cruelty … . athleticism of the art … yeah. He says everything is in the breath. You recall the breath, you recall the moment. I've used that, but you know who explains it even better than he does is Martha Graham. She's the one who flushed out all things Balinese, where you create movements and you lead them wherever they go. The gesture expresses the moment without any dialogue. Artaud also saw a Balinese group when he was young in Paris and they freaked him out. He realized that they came from the heart and the heart is gesture. You really don't need words. I know that when I perform Baby San I use a lot of my body language because language is not sufficient.
BS Tracers developed out of story telling and out of gesticulation.
VC Well, the improv became acting pieces. We began to go home and write them. Then we'd come back and do more on that theme. Any one of the actors in the group could explain what he needed to talk about. For instance, how it felt to go into a hamlet for the very first time at night.
BS How did it feel?
VC I only did it twice, with a French news team. The first time was incredibly exciting. It was just before dawn and the sun was going to be coming up, I remember it was wet and sticky. Everything was real jungley and it smelled beautifully. The people were going to be getting up to do their farm work and the platoon had to make sure there weren't any VCs in the village or that the villagers hadn't been up all night working for the VC, which is what they did.
BS What type of work?
VC Well, here's a hamlet. People live here. They farm and during the day they'd work for the Americans, of course, because it was American-occupied and the base camps weren't that far away. But at night the VC would come in from underground. You know they tunneled all of Vietnam. It was brilliant. They'd come from underground and the people in the hamlet would load their mortars or put gunpowder in their guns. So the villagers had two jobs: they had loyalty, not to the VC or to the South Vietnamese Government, but loyalty to themselves. They were really afraid. Remember in the play I say, "Poor Mama San, she was out humping rockets for the VC." I remember soldiers saying about that particular Mama San, "Fuck her, if you were running past her house at night, she'd kill you." And I'd look at this little face and I'd say, "Oh no, she loves me. She calls me Baby San." This one Mama San who came to polish our boots every morning would leave a loaf of French bread in my boot because she thought I was too thin.
BS Did she help kill people?
VC She probably did. I liked her so much. She used to make money on the black market, and I used to exchange her money for her. I bought her, with her money at PXs, a washing machine, a color TV set, and a stereo … I remember sneaking stuff back to her house, me and three other guys. When we got everything out to her little house, we said, "Mama San, you have no electricity, what are you going to do with all this?'' She just wanted to have it.
BS You wrote your character—Baby San.
VC I wrote all of Baby San.
BS You speak like a poet. Your description of guerrilla warfare, the way it can only take place on the night of a new moon, when you can't see reflections of the men's faces for the darkness. They were bodies in black pajamas. You talk about it as if it were theatre. Is that in retrospect or did those things occur to you when you were there?
VC No, I think that's what opened me up though. I can remember the very first morning I got there and I went outside to shave and saw these three women walking up a hill. They had conical hats on and those beautiful daouds that blew in the wind and I remember looking at them and thinking, "I'm really in a foreign land now … for the first time in my life and it is beautiful, I'm so excited to be here, just so excited to be here." That was my first awakening to differences in people. When you grow up in Brooklyn, you think everyone is Italian and Jewish. When I came back, I didn't fit in very well. I had learned to speak a nice French when I was there, I was in Saigon, it was very exciting. I'd been to Tokyo, Australia, Bangkok. I liked learning how to drink. I liked learning all those things.
BS What do you mean, learning how to drink?
VC Learning how to order a drink before your meal, even learning how to order your meal in a restaurant …
BS The French have it down and the Vietnamese do it …
VC Stunningly. Going back to my neighborhood in Brooklyn, no one had changed. The year had been 20 years for me and the year was just a regular year or everyone else. My thought process and my, how would you say it, the way you relate to life was just different from everybody else's. I saw people getting blown up. I saw people die, which they never had. Which was childish, I thought, to be 20-years-old and not have experienced that. I wasn't getting along with anyone but Vietnam vets.
BS In some ways the people that made it through the Vietnamese War came to a greater understanding. Something profound occurs in a life and death conflict. A conflict the rest of us didn't participate in.
VC Just seeing what life out there is. That countries do go to war, that war is a reality, that people live in the 18th century because that's the way they're brought up to live. Vietnam was basically a feudal country. There was no reason that I could figure out, that we were there except for imperialism (colonialism). And if that was it, I would have agreed with it. Colonialism could be humanistic rather than exploitative. I mean, they had wonderful sulfur-free oil off the coast of Tonkin, they had rubber plantations up the Ying-yang, they had all that wonderful stuff that the Chinese probably needed, that maybe we needed. I don't know, I really don't. I don't want to get into the whole political aspect. I do know that we left the country totally defoliated. There is no rubber, no crops. There's nothing there and it used to be … So, whatever the conflict was about, I just wanted to seek out people who had had a familiar experience. As for protesting the war; I realized, I do have something to say, I was there. If you sent me you might as well hear me. But they weren't interested. That was my biggest argument with people and it wasn't all that politically oriented. I just wanted America to know that we were killing innocent people. We didn't know about it just because we got to watch it on TV. Everyone was involved in Vietnam. Everyone who supported the war with their paychecks is as guilty as any veteran who had to kill. It's just who pulled the weapon. You bought it, I pulled it.
BS Did you kill anyone is an ugly question. I mean, that's what happens in war.
VC It is an ugly question and that's what war is about.
BS You play a comic figure in Tracers?
VC Yes, I think so.
BS You said you'd done a lot of Shakespeare?
VC I've done Puck in Midsummer Night's Dream, which is one of my favorite roles, that's when I got into Artaud, because I really didn't understand iambic pentameter at the time. But I did understand how to make myself understood with my body for the role. I learned how to speak it as I did it. Then recently I played the Fool in King Lear.
BS You're a very aggressive actor.
VC I'm a very aggressive actor.
BS And you don't have the least bit of trouble upstaging anyone who doesn't want to keep up with you.
VC No, I don't. Either keep up or get off the stage. Is that noticeable?
BS Yes.
VC Some actors don't like working with me, you know. I've met actors who don't like working with me and I don't like working with a whole lot of people to be honest with you.
BS What acting method did you study?
VC Chekhovian.
BS I don't know what that is.
VC Oh, it's a wonderful approach. It had a lot to do with the psychological gesture. Planting your two feet on the ground and feeling archetypal which is what Artaud also say's.
BS Except Artaud say's that it's primal and not psychological.
VC Psychological gesture is primitive. Let's say I want my character to be somewhat aggressive, but it's not an aggressive character. He needs an aggressive state about him and that gesture will suffice in my mind. You don't need to make the gesture in performance, only in the learning of the part. Once you feel it you don't think about it, because once you start thinking you're lost. You should never force emotions. It's called letting go. They'll come out at the proper time because you've already ingested them into this role. They'll come out when the words want them to come out and that's what I like about acting. I love to do it. I studied with Mr. Osstentenski from Polish Art Theatre of Krakow. Very smart man, very Grotowski. He would say, "Caristi, great Italian actor, you don't radiate enough."
BS You mean absorb.
VC Absorb, never be intellectual. I never liked taking classes. I'd rather get up on the stage and do it. I'm lucky to have been able to work with excellent directors like Ron Sossi from the Odyssey Theatre Ensemble and performed in classical plays, i.e. Brecht, Shakespeare, Chekhov—all of which gives you the true fundamentals. For example, in Brecht, you don't want to comment on the character but you want the character to become the essence of the metaphor of the text. So, if you put too much of Vincent in, people will find him personal. They'll love the character, and they'll feel my acting is there, but we don't want them to feel that. We want them to know why Simon is in the play, what he really is, what his metaphor is and that's what you dig up and find out as a Brechtian actor. You need to learn all different styles otherwise you sort of inhibit yourself. I think that I am a Duncanist. I really am a Duncanist (Isadora) because I know it all comes through the roots. When someone says how did you do that—you just did it. There shouldn't be an explanation. It's up to Stanislavski to figure it out, not Caristi. Caristi just does it.
BS Baby San is pretty dark comedy. Baby San feels things too much, so he develops a distance through humor.
VC That's exactly why he's comedy.
BS Why do you think Tracers is like a Greek play?
VC It's an oral history of a great event, i.e., The Trojan Women, but with a different pathos. I remember a day the war stopped, you know, just stopped because Bob Hope was coming.
BS It just stopped?
VC It just stopped. I guess it took me a long time to realize … did we make a deal? Did everyone know he was coming? Did it just stop because he was coming? Was this in his contract? Why did it stop? The reality of it is it stopped because there really wasn't any war going on. That's why it was so surreal. Like in Apocalypse Now, when the Playboy bunnies come did you notice how Copolla photographs everything from underneath? The women's legs are huge on the screen, fireworks are going off, the U-2 boats are coming towards your face and everything is happening so fast in that scene, so smoky. That's what it is. It's how you perceive it that day. Maybe the war wasn't a war.
BS Richard was describing realism to me. He said that while going through horrific events time would get slower, everything seemed to be happening in slow motion. You all use slow motion in the scene where you're piecing together the bodies. All those critics thought it was mime, but it was about extenuating time.
VC It's an extension of time. Because there is no such thing as time, really, like Einstein says. A situation like that proves there is no such thing as time. You look around you and you see people's faces going through horror, you see them putting their magazines into their weapons, everything happens slow, because you need that time to function properly. You make the time and when you make the time everything just slows down, really slows down.
BS So the transition from that time to theatrical time …
VC You have poetic license. You have the chance to make it seem anyway you want to remember it to be. In Blanket Party, the scene where we're sorting bodies, for example, things do happen very slowly but the circumstances are extenuating. Baby San says, "like red jello, wet and sticky, and grey," and he goes off on a tangent which might only be happening in his mind for a second for a flash but in the play it takes focus and then he says, "dripping out, oozing out, brown and watery. I lost my sense of judgement yesterday." Then Richard comes out, Dinky Dau comes over and says, "Stop that!"
BS Do you agree with Artaud that all theatre has to be about crime, passion, or death because those are the most heightened moments?
VC No, I'm not sure that's what he's saying. Genet says the only reason there is a prisoner is because there is a policeman. They are each other, they envelop each other, they have a need to create a lifestyle for each other so they love each other.
BS Do you think evil and good are one and the same?
VC Yes. Evil and good are exactly the same. The same love/hate. They are the same emotion. Really, it's so easy to play anger, right, that's the easiest emotion to play.
BS Why is that?
VC I don't know why. We have so much anger that we're not allowed to express. Maybe actors when they get a chance to read something they can … it's so much harder to ingest something with love because no one really understands the spectrum of love. How to touch someone with love is a harder thing to do. Opening yourself up, becoming more vulnerable. It's not that you're not vulnerable when you're angry, you really are, but you're also intense and electrifying and scary. It's the same emotion in red rather than in pink.
BS Hard rather than soft.
VC Yeah, and I think that's the way I approach my acting. I like everything to be acting. I mean I want you to know I'm acting—as real as it is, I want to he sure that you know that.
BS Tracers is a very cohesive piece of writing even though there are six of you telling the stories and you all have different acting and writing styles.
VC There's a crude juxtaposition of styles which becomes the style. For example, in the Blanket Party scene, I choose to say like red jello, and make a poem out of it, whereas most of the scene is realistic. The fight between Little John and Dinky Dau came out of an actual fight during an improv. They got into an argument and it turned into a fight. We incorporated that into the play.
BS What did they get into a fight about?
VC About piecing the dead body together. Little John thought he had a responsibility to send a whole body home. Dinky Dau's character is much more attuned to what to do in war. Also Dinky Dau has a great heart. For him it would be very wrong to send a body home with the wrong parts. Little John says how is anyone going to know, a parent needs to see their child whole. The argument came out of both of them concerned with doing the right thing.
BS You told me you made a pact not to tell whose stories were whose?
VC We wanted to keep Tracers as universal as possible and not to have to answer to "Oh, were you the one who lived through the ambush?" or "were you that one … ?" It was to protect ourselves. We're all the writers and we're all very vulnerable and sensitive to having been in Vietnam and I think it would have hurt us.
BS It doesn't hurt now, though, does it? Do you think it was a purging?
VC It probably was.
BS I mean, not just for you but for the American soul. I mean you talked about the actor's heart …
VC I was just looking for a workshop piece. I was not looking to purge myself of Vietnam because I'd already done that. My life was really going on, it was exciting and to purge ourselves, I don't know, maybe for some of us …
BS Maybe it wasn't your intent. I don't think of the play as growing out of a psychological process—it doesn't. We were talking about using oral histories to relay a culture as myth. One thing that a myth is supposed to do is unite people around particular issues and in some cases—and this was interesting because you didn't do this—leave them with a moral truth.
VC Yes, we let you explore your own truth. Which is what an oral history should really be about. I think a much greater force put Tracers together than us. I'm just glad I was a part of it.
Originally published in
David Salle, John Huston, Richard Chaves & Vincent Caristi, art by Carroll Dunham, Moira Dryer, and more.