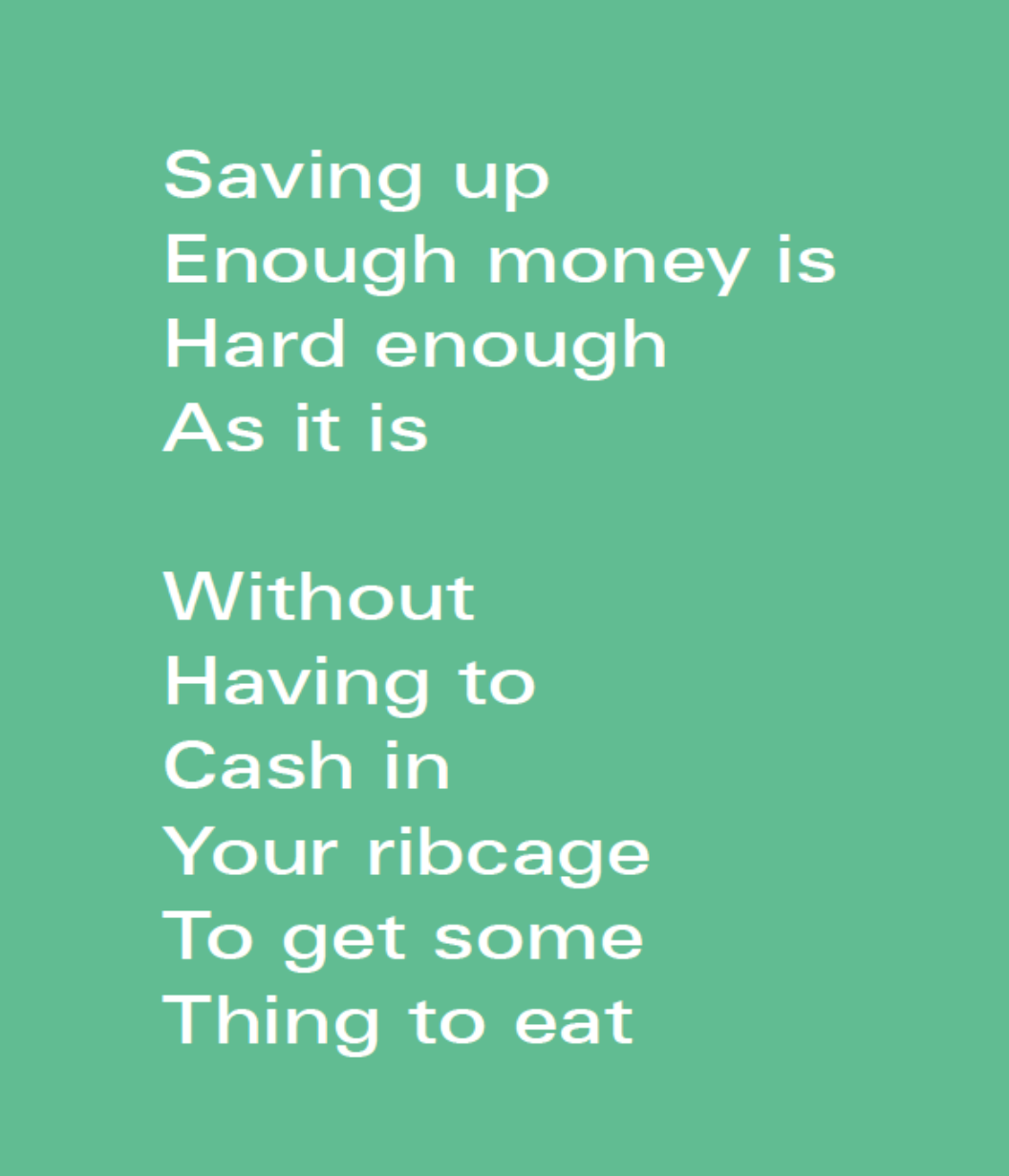 2 Leaf Press, 2013
The second week in January, when I wrote this piece, marked the fiftieth anniversary of the war on poverty. More than forty-seven million people are currently living below the official poverty line. The contentious commentary about poor people and poverty, sometimes disguised as "the issue of inequality," is particularly infuriating. Every once in a while an economist actually tells the truth: the poor are poor because they are poorly paid, there is no universal health care, and public education is in the hands of the education reform industry. Why this sarcasm? Well, it's a good way to introduce readers to Broke, the persona created by poet Tony Medina near the end of the Giuliani era in Sermons From the Smell of a Carcass Condemned to Begging (1998), Broke on Ice (2011), and now Broke Baroque. In "Broke Shoes," Medina gives Broke terse lines located in the body within the cityscape:
The poems in the three collections critique the massive loss of economic stability and the concurrent emasculation of minority populations. Broke, like Richard Pryor's Mudbone character, often seeks escape in alcohol and fantasy. In "Broke Justice," Broke is hit on the head by his paramour after she becomes "Offended that I made fun of her / Flat chest." Assaults and insults to the body explore issues of loss of affection, vulnerability, and vanity. If Broke and his lady friend can't respect each other, who will respect either of them? And it ends: "Then the bowl to the head / And stars / Stars."
Those stars, that concussion underscores the persona's cussedness. A Bronx native, Medina is carrying on that strand of New York City poetics devoted to progressive politics, liberation movements, and demands for social and political justice. June Jordan, Pedro Pietri, Jayne Cortez, Sonia Sanchez, Raymond Patterson, Amiri Baraka, and Luis Reyes Rivera are his teachers and influences. He heads the creative writing program at Howard University and is committed to promoting a liberationist contemporary culture with his poetry collections and anthologies—such as Role Call: A Generational Anthology of Social and Political Black Literature, with Samiya Bashir and Quraysh Ali Lansana; In Defense of Mumia, with S. E. Anderson; and children's books about Langston Hughes, Bob Marley, and even President Obama.
In an era where some continue to question whether poets and artists can or should be political, Medina's dedication to creating narratives that explode racial and gender pathologies is unapologetic. Ishmael Reed points out in his introduction to Broke Baroque: "You don't need no dictionary to know where Medina stands." Broke may not be to some readers' liking, but then he is dirty, scabby, smelly, angry, drunk, and refuses invisibility. We see him on the subway, in the air vents, in our nightmares. Medina's persona poems remind us of just who bears the greatest harm from the rise in inequality and the loss of economic and social safety nets.
Patricia Spears Jones is a poet and author of three full-length poetry collections, a new chapbook, Living in the Love Economy (Overpass Books, 2014), and the forthcoming New and Selected in 2015.
Originally published in
Featuring interviews with Jay Scheib, Matthew Barney and Gaspar Noé, chameckilerner, Zoe Leonard and Shannon Ebnerm, Teju Cole, Etel Adnan, Natalie Frank, and Valerie Snobeck.