Discover MFA Programs in Art and Writing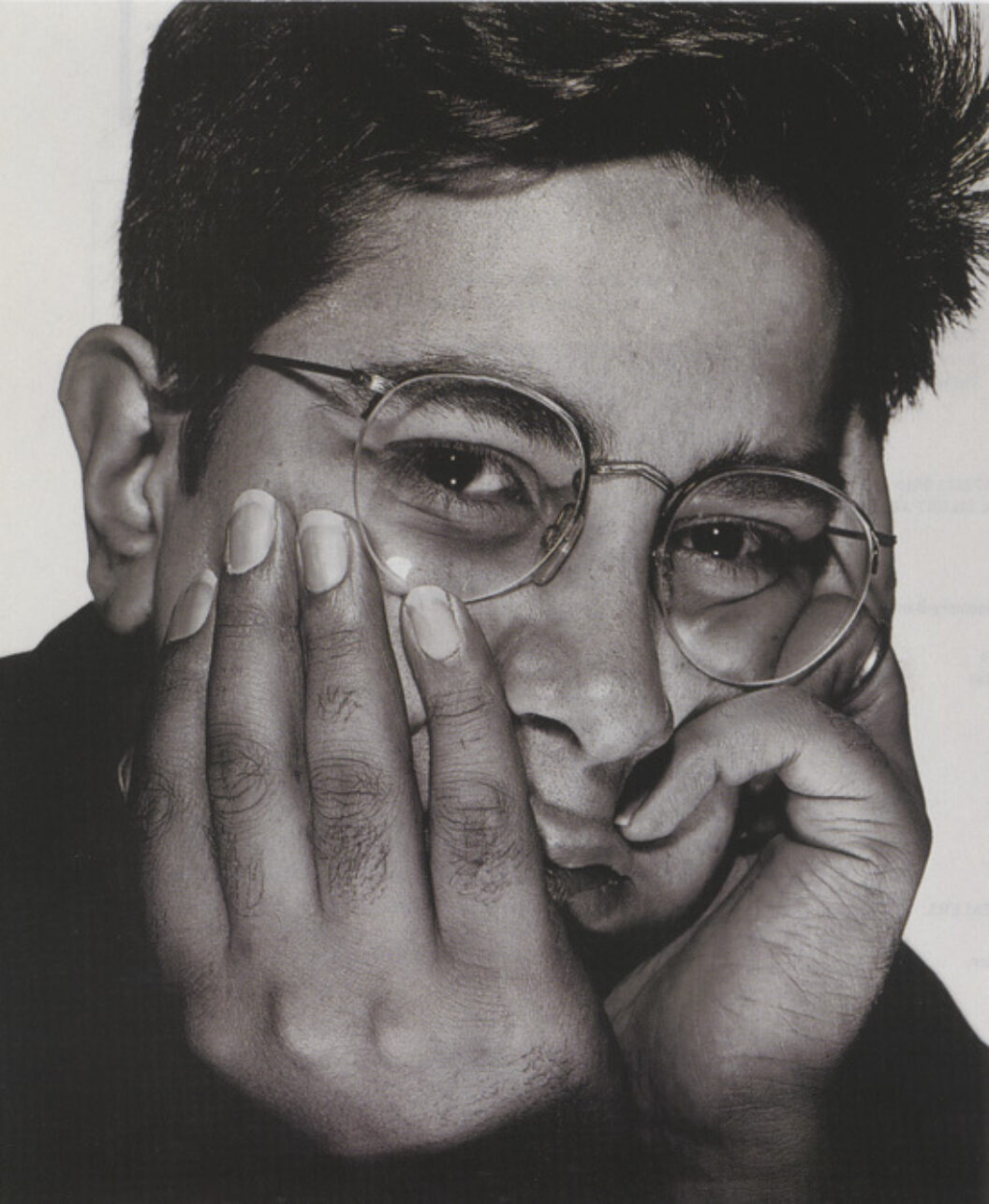 The first time I met Tony Arefin he was gesticulating wildly, his arms swirling like dried leaves in the wind. He was smoking, of course, and dressed in blue. Blue, I will learn, is Tony's signature, as are his chubby cheeks and Birkenstock clogs. Tony told a story about jetting off to Italy (the villa! the wine!) and my first impression of him was that he looked a cross between Buddha and a very hip chef.
As it turned out, this first impression was not completely off the mark. He was, in the course of our friendship, at once the hippest person I knew—always frequenting the newest restaurant, hottest bar, listening to the latest European import—and the most clairvoyant. Tony was an expert storyteller. He also possessed that innate ability to isolate the essence of an experience, be it a project or a person. He thrived on simplicity—or purity, as he'd call it—and drawing from his amazing catalog of literature, philosophy, photography, and fine art, could reduce nearly anything into a single word or image. Perhaps that's why Tony took so well to BOMB.
As BOMB's designer from 1994 to 1997, Tony was a revelation. Aside from his atypical working hours (more on that later), he was a brilliant designer with an uncanny ability to fuse the visual with the written word. Tony loved language, and drew inspiration from the text, be it the poetry of Derek Jarman or the paintings of Sol Lewitt. Somehow Tony could bring even copy-heavy columns to life, and in his tenure at BOMB he completely reenvisioned the look of the magazine, including the logo that still graces our cover. When inspired, Tony's enthusiasm could be infectious, and when he experimented with an offbeat color or hard-to-read typeface, he somehow converted you too. Exceptionally prolific, while designing BOMB he was simultaneously the art director of ID magazine, Blind Spot, and numerous free-lance projects including album covers for David Byrne's Luaka Bop label.
Pinning Tony down, however, was often difficult. And working with him inherently an all-night affair. Tony seemed to work best under pressure, and no matter how much we prepared, it always seemed that we designed the magazine in 48 exhausting yet exhilarating hours. Tony was an adrenaline rush, and in the end it was easy to forgive him. He was eccentric. He was an artist. He was confident and creative and when he put his faith in you and your work, there was a way in which he made you feel chosen. Tony was as pure as he was inexplicable; bewildered as he was bold. He was the kind of person you knew everything yet nothing about. And the fact that details of his life were vague—born in Pakistan, he later moved to London, where, among many things, he worked at a Mars Bar factory and in a bookstore before teaching himself graphic design—was unimportant. What was important was his passion. Tony took risks and accomplished much in his short life (post-BOMB, he went on to Weiden and Kennedy, where he inaugurated Nike's "I can" campaign, and most recently to Ogilvy and Mather, where he brought IBM's "magic box" to life), but his most significant accomplishment was his two beautiful children, Sami and Rafi. As his wife Amanda reminded us at his memorial service in May, they are Tony's true legacy.
What I have to remember Tony by, aside from his work, are the three books he gave me: Baudelaire's Flowers of Evil, Knut Hamsun's Hunger, and a Penguin Pocket edition of James Baldwin's Sonny's Blues. Solemn works all, and after Tony died, I revisited them one by one, finishing with the short yet transcendent Sonny's Blues. I was on the subway when I read it, and as the train barreled and braked down the tracks I listened to Sonny struggle with the music: "He and the piano stammered, started one way, got scared, stopped; started another way, panicked, marked time, started again; then seemed to have found a direction, panicked again, got stuck." There are people in whom art and life are one. Tony was one of those people. And as the train finally pulled into the station, and as "Sonny's fingers filled the air with life," I couldn't help but think of Tony. I couldn't help but hope that Tony too had found some relief—and his soul, some much-deserved peace.
Originally published in
Featuring interviews with Vik Muniz, Shirin Neshat, Madison Smartt Bell, Javier Marias, Misia, Michael Frayn, Karyn Kusama, and Michael Roth.