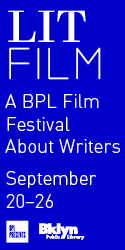 The gunshot marriage between the Philippines and imperial America lasted barely less than half a century, from 1898 to 1946, but that union—bizarre, unjust, rarely felicitous—meant the imposition/introduction of yet another Western tongue to those islands. The first had been Spanish, which licked its way over more than three centuries, among animist altars and into bamboo boudoirs and kitchens, to become part of the archipelago's languorous but sinewy speech. This, in spite of the Iberians' disdain for mass schooling: the thought of indios identifying themselves with their masters (one of the implied premises of imparted literacy) was unbearable.
Unlike their predecessors, the new plantation owners sought to soften the sting of their occupation with the allure of democracy, manifested mostly by a system of universal public school education. They were savvy enough to see that imparting their values to their "little brown brothers"—the last word here receiving the least emphasis—via an English-based education would make the task of ruling easier. And so this Anglo tongue, as it did in India, Sri Lanka, and the West Indies, found the dark soil of a Southeast Asian country to be especially fertile.
Since then, a body of literature in English has grown in an archipelago of at least 87 languages and dialects. Apart from being one of three official tongues (the other two are Filipino and Arabic), English is a de facto lingua franca, enabling speakers from different regions to skirt the sensitive issue of which Philippine language to use. It may have had a dubious provenance–the colonial thirst of a feared Anglo America–but English has since blended in with the landscape.
Contemporary Philippine writers have long subsumed English as an expressive vehicle, casting it in their image and shedding the mantle of imitation and self-consciousness that inevitably marked the first efforts. Works in English thus form part of Philippine literary tradition, alongside other, older rivers of tradition: Tagalog, Visayan, llokano, Spanish, among others. The poets here—Alfred Yuson, Ricardo de Ungria, Danton Remoto, Joy Dayrit, Ma. Luisa Aguilar-Cariño, Emmanuel Lacaba, and Lina Sagaral Reyes—form an integral part of postmodern Philippine literature. Belonging to the generations that came of age during and after the 1960s, they possess hybrid sensibilities—Malay, Anglo-American, Hispanic, even Chinese and Indian—dense, rich with echoes of half-remembered lives, and the complex and conflicted embrace of histories. Here, multiculturalism is not an effervescent state studiously sought; it is, simply, a given.
Their poems reflect an ongoing discourse with a postcolonial world; their referents, both conscious and not, indicative of a global awareness but rooted firmly in a sense of place (tropic, Eastern); religion (animist, Catholic); and history (feudal, colonial, democratic). And never in textbook fashion—oh no, not at all. These poets speak in a tongue of many tongues: sharp, intelligent, magical. By invigorating a once foreign language in its lair, they show us its future.
Luis H. Francia is a Manila-bom poet, critic, and journalist. He is the author of The Arctic Archipelago and Other Poems and has edited Brown River, White Ocean (Rutgers University Press), a recently released anthology of Philippine literature in English.
Originally published in
Featuring interviews with Gus Van Sant, Trisha Brown, Bernard Cooper, Francine Prose by Deborah Eisenberg, Mike Bidlo, Rob Weiss, Han Ong, Chen Kaige, Lawrence Chua, and Garry Lang.