Tom Slaughter's paintings have a very specific effect. Like Brazilian music, as in Jobim, or Caetano Veloso, they are instantly pleasing.

Discover MFA Programs in Art and Writing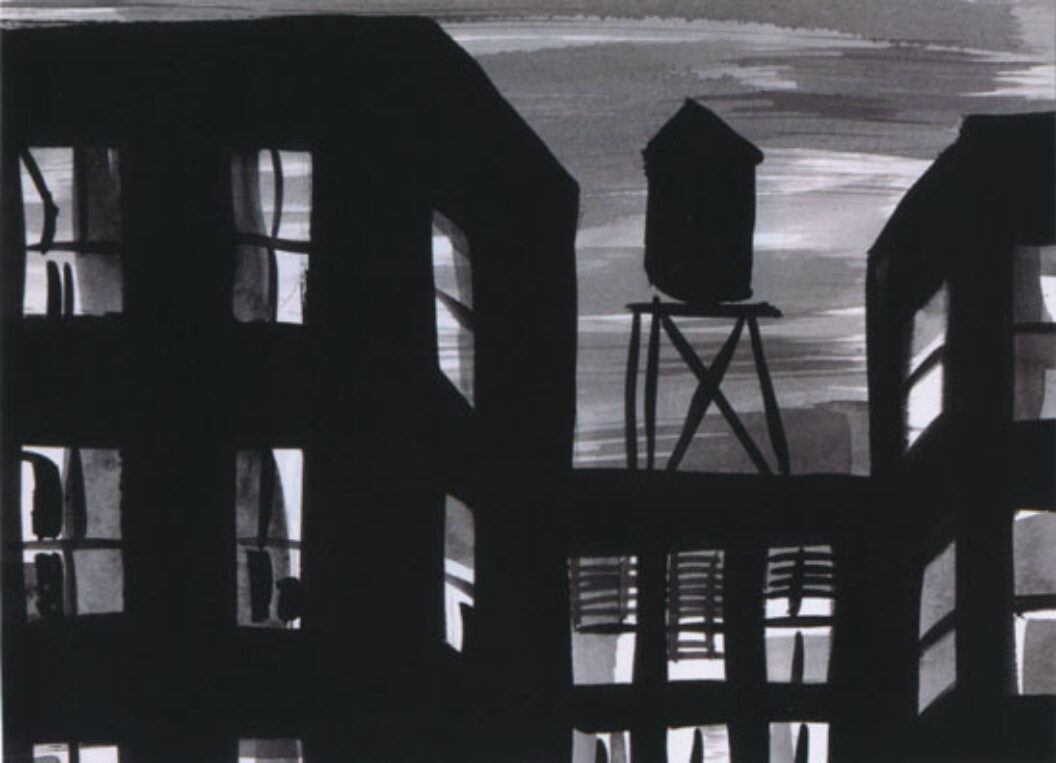 Tom Slaughter's paintings have a very specific effect. Like Brazilian music, as in Jobim, or Caetano Veloso, they are instantly pleasing. Two cases: First, there is the water tower. As painted over and over by Slaughter, most often as a bold silhouette, it is at once totemic and comforting in its familiarity. Those structures that are to New York what rooftop gardens are to Rome, atelier walls of glass to the Latin Quarter in Paris, palm trees to L.A., have resonances that like so many of Slaughter's other paintings hint at his desire to be nowhere in place, but somewhere else in time. Say 1948. Say John O'Hara's New York. When men still routinely wore good felt hats, usually of a gray or putty color, smoked cigarettes, drank martinis and loved little props such as ashtrays and pencils. Like so many of Slaughter's images, there's a kind of true sweetness at play, underscored by an insistence that the visual world of small domesticities is almost compulsively scrutinized.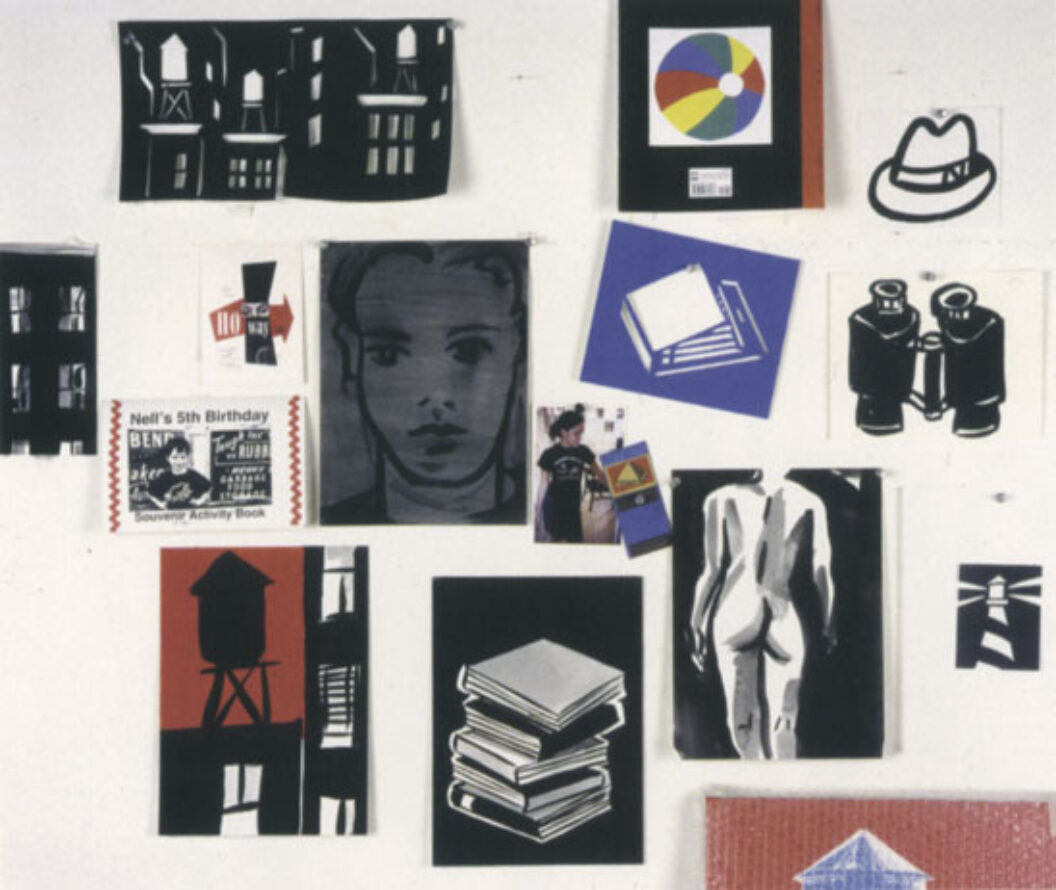 Second, there is the hat itself. The hat became, for many years, the logo of a restaurant on 42nd Street, the West Bank Café, which was and is a gathering place for show people, a hub for long talks after performances at Playwrights Horizons right across the street as well as the colony of little theaters further west. The West Bank matchbook featured that hat in black against a yellow background. I still have books of them from the mid-'80s. They are a small treasure, little celebrations of what Slaughter is jazzed by.
With very few exceptions, he doesn't paint people. Why? No interest? No technical ability? I don't think so. The flat image of an apartment building's facade at night, with not much more than a vague suggestion of the interiors beyond the windows, demonstrates much more curiosity about the grid of Manhattan than about the individual lives within the grid.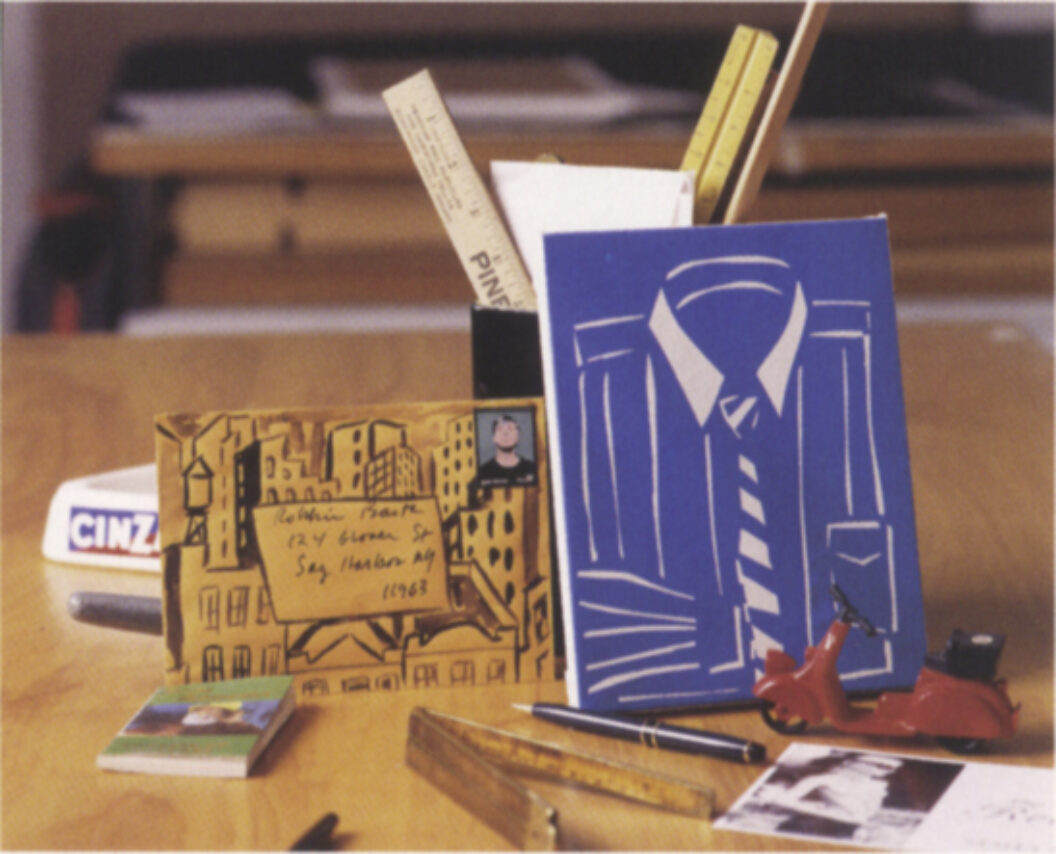 Slaughter is curious about the tools we use. Such as books. He adores the way they look and the way they feel; he paints their heft and mass and shape much in the way that Giorgio Morandi painted bottles. They're more. Piles of books; beach balls for escape to the water; a lighthouse, which is very much an East Coast structure; matches; binoculars; etc. Slaughter's cabinet of wonders is like a Joseph Cornell box, thrown together in the hopes that the contents amount to something mysterious and larger.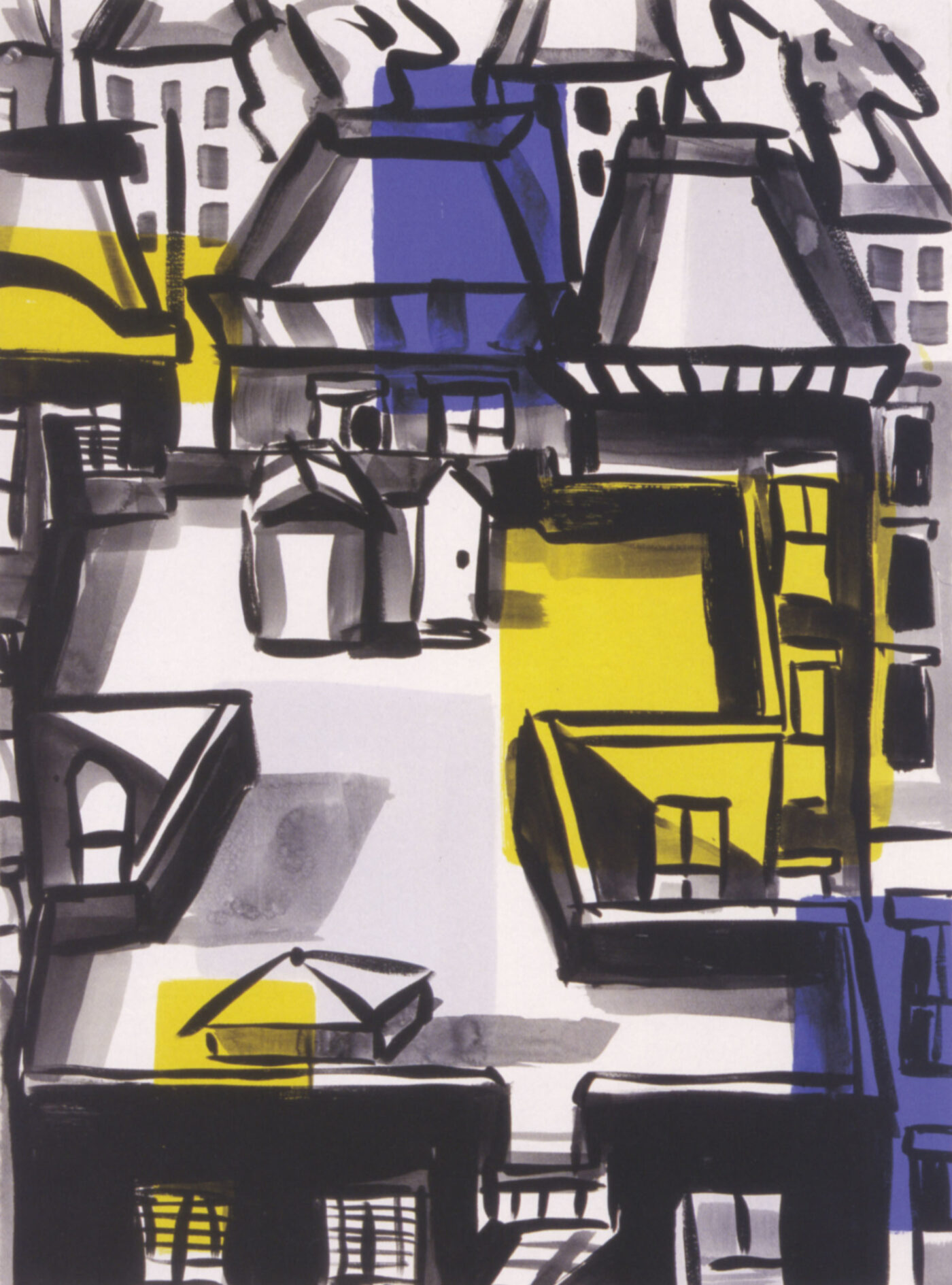 There's also some unpretentious formalism at work: you can feel the affection for Mondrian in Manhattan, for Stuart Davis anywhere, for Braque's little tableaus, for Matisse both in Morocco and in Nice. Slaughter evokes something sweet, and something gone. The pictures can be considered wistful celebrations of what Robert Hughes, in The Shock of the New, exquisitely calls "the landscape of pleasure."
Jon Robin Baitz is a playwright and screenwriter living in Los Angeles.
Originally published in
Featuring interviews with Marina Abramovic and Laurie Anderson, Paul McCarthy, Christian Marclay and Ben Neill, Jesse Reiser & Nanako Umemoto and Andrew Benjamin, Jimmy Santiago Baca and Adam Fuss, Aryeh Lev Stollman, Shari Springer Berman & Robert Pulciniby and Bette Gordon, and Elliott Sharp.