Tom Noonan on plays becoming movies, musicians becoming actors, and fantasy becoming reality.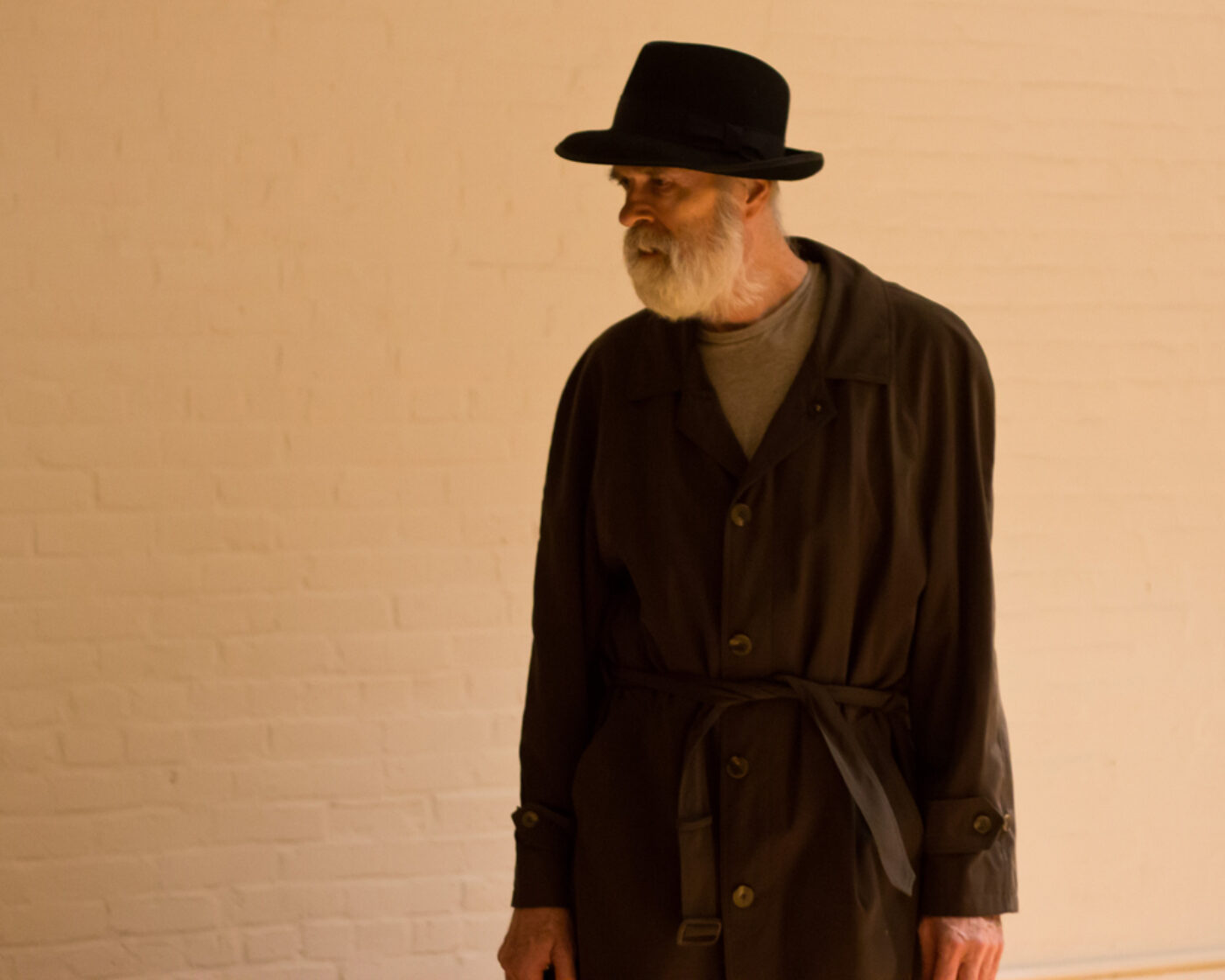 I knew I wanted to interview Tom Noonan for BOMB when I read Alison MacLean's lovely, frank discussion with him that the magazine published in 1994. Instantly recognizable to any pop culture addict for his prolific work as an actor in films ranging from Robocop 2 to Synecdoche, New York—as well as recent TV appearances on Louie and Damages—Noonan has been writing, directing and often performing in his own plays, then turning them into films, for decades. I sat down with him during a break from rehearsing his new show, The Shape of Something Squashed, to discuss the re-opening of his theater and film cooperative, The Paradise Factory, following a two-year renovation.
Sam Alper The Paradise Factory is about to re-open with The Shape of Something Squashed—can you talk a little bit about the history of The Paradise Factory and the neighborhood?
Tom Noonan I moved into the neighborhood in '77 and I did a show at La Mama—actually I did two shows at La Mama—which both won the Obie. I began to think I should be doing my own stuff, my own plays, because I didn't want to wait for somebody to give me a part. I noticed there was a hat factory at 64 East 4th and over the course of a year, I got to know the guy who had rented it since 1938. He agreed to go to the city and let go of his lease as long as they turned it over to us. So I got in there in '83, and spent five years just fixing up the place, getting water, electric, and gas going. At the time there was nothing, there were no services at all. There were these huge walk-in refrigerators because the basement had previously been home to the Paradise Ice Cream Company, which is where Paradise Factory got its name. By the late '80s, The Wooster Group, Bread and Puppet, and Richard Foreman were doing stuff there—a lot of big acts in the Lower East Side. Then, around '91, I did my first play that I had written and produced there, What Happened Was.
SA Which you also made into a film.
TN I created What Happened Was as a play, with the idea that if the play went well, I would transcribe or transfer it to film. I finished editing the film in '92, and it won Sundance in January '93. And then I had my second play, Wifey, going there, which went to Sundance too. By creating those plays and turning them into movies, I developed this process, or technique, of writing a film for a small location, doing it as a play, and then doing the film later. But they always started with the idea of a screenplay.
SA So, about that technique—it's not the most common thing, and often when it is tried, something gets lost or doesn't work. What allows you to make the work as a play and as a film and feel like they work in their own mediums?
TN With the first play, What Happened Was, I decided that rather than to separate the audience from the performers on stage, which can create a certain kind of artificiality, that I would have the audience actually in the space where we were performing the play.
So, for example, the audience sat all throughout the apartment on chairs and couches and other furniture that this woman had. There were only a few seats reserved for us, so that when we were doing it there was no need to talk louder. There was no need to push anything, or to block things out so that people could see them. A lot of what plays need to do is focus people's attention on certain events that are happening as the play unfolds, whereas in a movie you can just cut to things. That method, or process, of creating a focus in certain areas of the production of a play can create limits in terms of how it is turned into a movie. It limits the acting. It creates a certain artificiality, stiffness, and a theatricality that people can notice. I didn't do any of that. I also didn't use any theater lighting. Everything was practical. I had real appliances in the apartments. All of the music was operated by the actors. I had a thing in my pocket where I'd dim the lights down so that I was controlling all of that stuff. I made some funny sound when I did it so people thought it was some sort of magical thing. Those sorts of tactics made the process of converting the drama from a play to a movie very simple. People who were going to crew the film came to the show. So everybody who worked on the crew knew the show, and had seen the arch of it dramatically.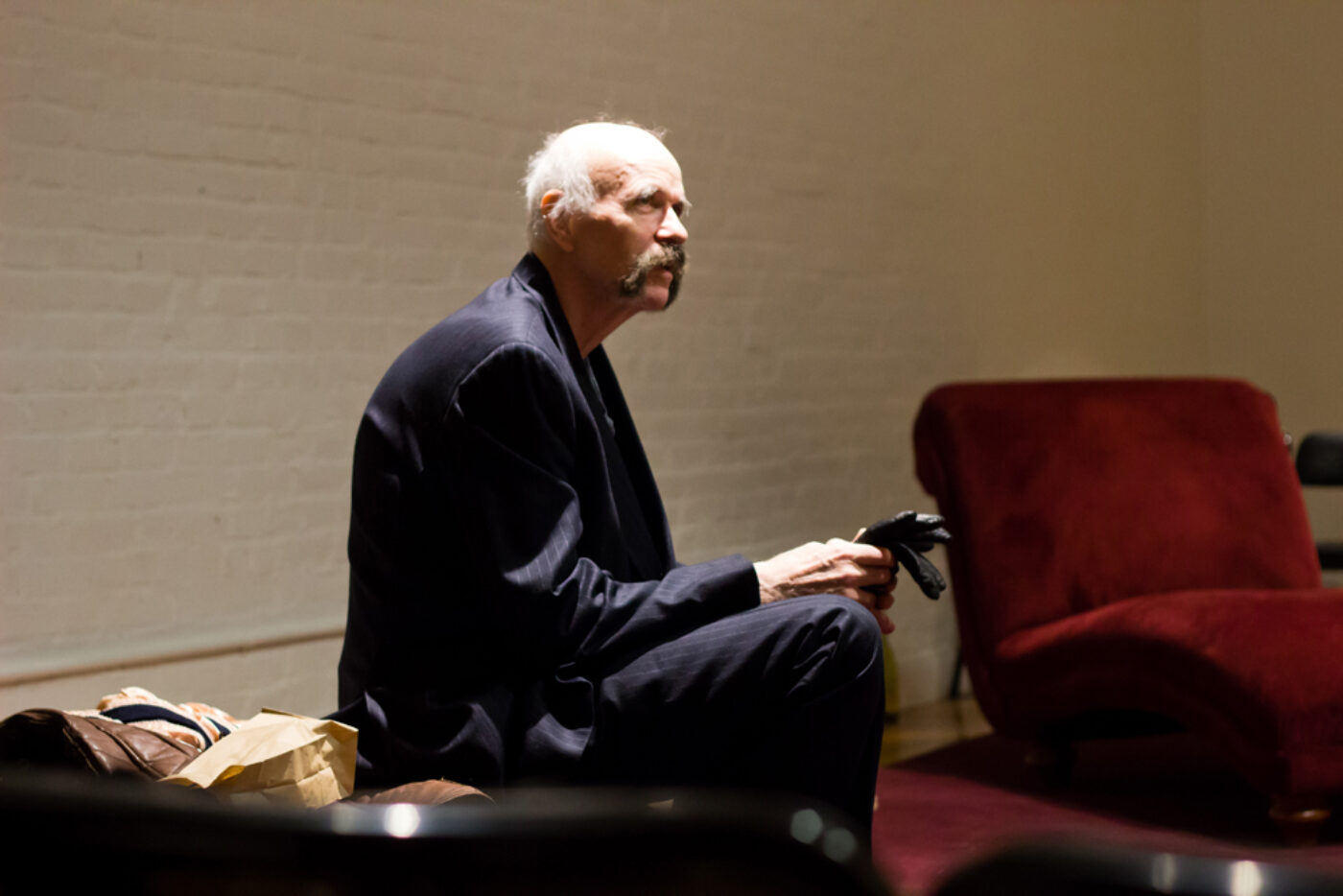 SA It sounds like, in a way, you make it work in both mediums by bringing the mediums closer to each other.
TN Yeah. One other quick thought: When I did my third production, Wang Dang, I promoted it by framing it as a live movie. I already had two movies out, and people knew them, so this was a chance to see the film in a version that they would never be able to see any other way.
SA You started out as an actor and then afterwards began writing and directing. Have you always had an interest in generating your own work? Did some event happen that made you want to make that change? Was it a gradual thing?
TN When I was 27, I was a musician, had never acted, never written, never done any of those things, and I moved to New York to do an album, and someone asked me to do music for a play while I was recording this album, as a guitar player. That got me into being in the rehearsal process of a play, at Ensemble Studio Theater. I was writing all the incidental music and then they said, "Can you write a song?" So I wrote songs for the play and it sort of turned into a musical. Through the course of doing that, I realized, "I think I would be good at acting." And then, as an actor, I needed something to do all day. So I decided since writing was a major part of drama I'd start learning how to write scenes. And I would write the scenes I would use to go on auditions. I would make up a scene or a monologue from some fictitious play. No one ever challenged me about it. I began writing all my own auditions, and I began getting hired very quickly. Within a month after I started acting I had the lead in a play. Within a year I had done Buried Child, which won the Pulitzer Prize, and I was doing movies. Since I didn't really give a shit about show business, or acting, or movies at all—I mean I loved them, but I didn't really care, I was just sick of music—I would do things on set that people generally would not have the nerve to do. I would rewrite scenes, come in the next morning and hand these pages to the people in the scene with me, and the directors would be all upset, but the actors would read the stuff. I would get into a lot of conflict with people.
SA Would it be something that people were interested in? Would your pages get used?
TN Well, people started to know that about me. That I was—I wouldn't say I was difficult, but I was always trying new things. At a certain point, I would get hired and people would ask me to rewrite scenes. So then I started rewriting movies that I was working on, without having to force it on people. And I thought, if I could control the material, then I could control my career, which, as an actor, you generally can't.
SA No, and you don't want be the person that's been to a million auditions and is made unhappy by that process but is still doing it.
TN Yeah, which is what this play is about.
SA Right! That's a great way to get into The Shape of Something Squashed. So the play is about theatre, about being an actor?
TN Yeah. There's a theater company that has offered a part to a well-known actor. That actor has said that he may not show up for this backer's audition, which is how this theater is going to get the funding for the production. So they bring in a back-up in case this star doesn't show up. I play the guy they bring in, who is someone who's never really had any success. He's been around for decades and he's like most actors who don't work a lot. At the end of their lives, they are sort of distorted from all the humiliation and lack of success. And it's what happens to him in this situation where he is trying to hold on to himself, but is getting sort of eaten alive.
SA Is it like some version of you that didn't take the reigns in his hands? Am I right to read into it like that?
TN No, but I think everybody, no matter how successful or whatever business they're in, has had the feeling that somehow, along the way, they've lost that thing that they loved to do, or the person they wanted to be with, or any of the things you dream of having in your life. And you plough on and let go of those things, but they're still painful. So it's not just about actors, it's about anybody.
SA Someone who got into the world they wanted to be in, but didn't get to the spot they wanted to be at within it.
TN Who ever does? And if you get to that spot you're only there for a minute, or you're not there long enough, you're there for 30 years but you wanted 50.
SA Or it doesn't feel like it should.
TN The nature of being a human being is that you want things that you're never going to get and sometimes you get enough that you can get by, as the Rolling Stones say, but sometimes you don't even get enough to really hang on to your integrity.
SA Right, and the ability of your dreams to be so much more vivid than life is capable of being—we're so good at coming up with our fantasies. They can be so much better than what we could achieve.
TN Yeah. And even this guy, he's never really had that very much at all. But just the idea of that happening is enough to keep him going. The thought that maybe, someday … you know? It's like a golfer who hit one great shot and has been waiting 30 years to hit that shot again.
SA In a way it is about someone half-squashed. They're not so squashed that they're dead.
TN No, no. They're still oozing.
The Shape of Something Squashed plays at The Paradise Factory through March 16th.
Sam Alper is a Brooklyn-based writer, performer and director with BA in Literary Arts from Brown University. He regularly interviews performing artists for the La MaMa Experimental Theatre Club Blog.