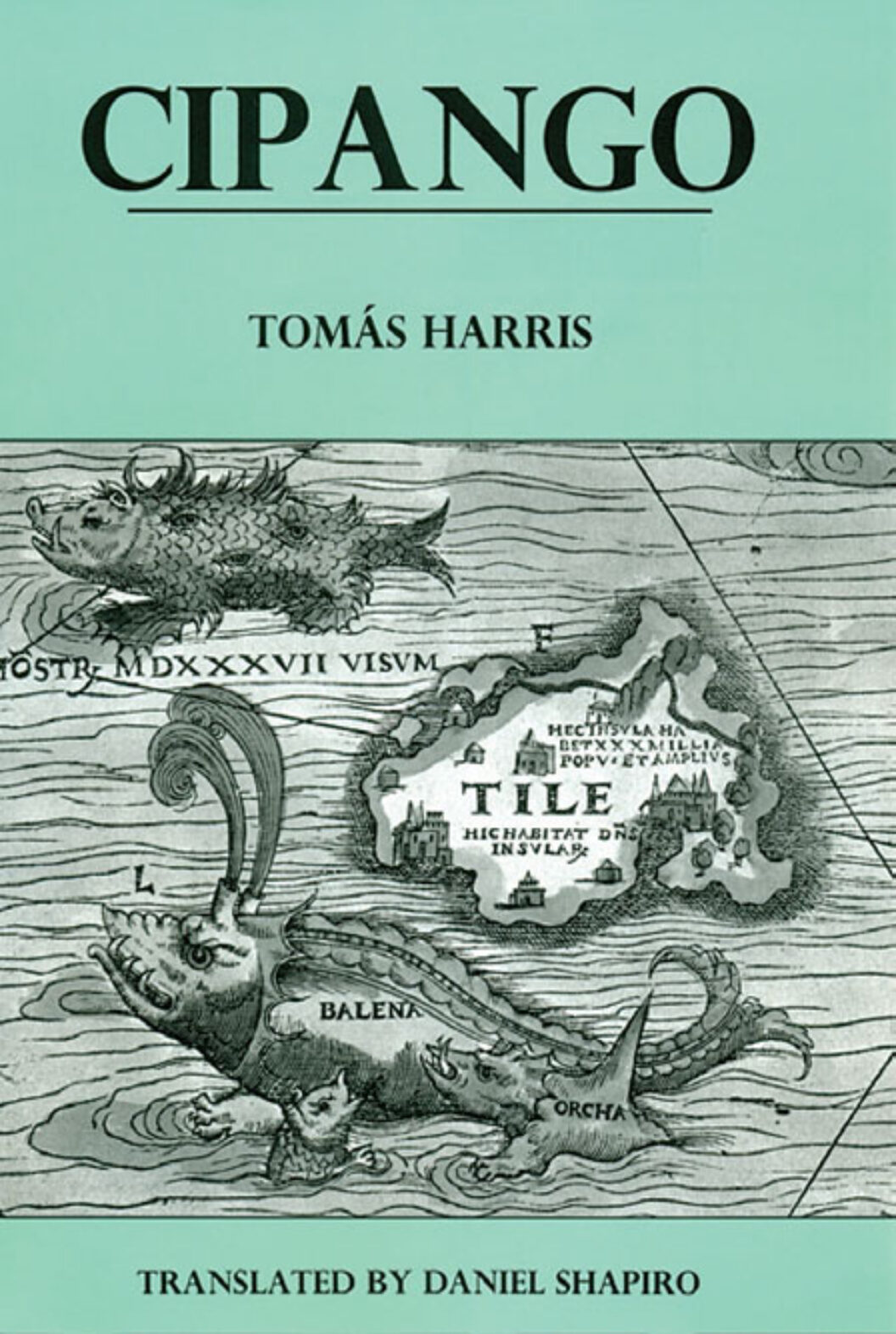 Written mostly in the late Pinochet years, Cipango's four interconnected books address the terror of these times in a back-alley tour through the tough streets of Concepción. The second biggest city in Chile, it was devastated by this year's earthquake. Concepción is a tough town, and in Harris's eyes, it's also downright demonic. It's a "city of flesh" filled with shrieking madwomen and cadavers; blue rats, torturers, and bodies trapped in ice; all intermixed with a slew of historical, literary, and cinematic references, including Tenochtitlán, the Holocaust, Melville, Poe, Genet, Cervantes, and James Bond.
"Cipango" was the name that Marco Polo gave to Japan, and the text's central metaphor is Columbus's belief that when he landed in the Americas he was actually in the Far East. This confusion of place occurs throughout Cipango, where the horrors of Pinochet's Chile are intriguingly fused with the horrors of European colonization, as in these lines from "Diary of Terror Sealed in a Bottle": "we enter the Bosphorus / sea of South America … / in the ship's hold there are boxes … / and I know there were bodies coming out of them."
The most relevant Chilean poetry of the 1980s, which includes Harris's for sure, confronted its political and social realities while avoiding easy dogma. Harris accomplishes this by recontextualizing the present as a part of the continuous chain of violence that the confluence of military power, colonial expansion, and neoliberalism have always wrought. Yet for all the grotesquerie in Cipango, Harris strikes a formal and tonal register of consistent restraint. Most poems are a page-long stanza, and the voice succeeds marvelously at neither overdramatizing nor minimizing the horrible realities it presents: "They sewed my mouth and eyes shut / they injected coca-cola into my veins … / now I can't keep speaking for everyone / all of you vanished behind that halo of light / the rest dissolved into ash."
In the excerpt quoted above, "dissolved" is the translation of "desaparecieron," meaning, in English, "disappeared," an incredibly loaded word in modern-day Chile, given the thousands who disappeared during Pinochet's rule. It would have been more forceful had it been rendered literally. Elsewhere, Shapiro decided to not translate terms such as "barrios" and "la negra." These decisions seem forced, and the latter case masks a complicated discussion of race by avoiding one of those awkward confrontations that, at least in my mind, make translation issues most interesting. But these are petty concerns in a fine translation that generally succeeds at matching both the sound and content of this powerful, essential work.
Daniel Borzutzky is a poet and a translator. His most recent book of poetry is The Ecstasy of Capitulation.
Originally published in
Featuring interviews with Dan Asher, Elizabeth Streb and A.M Homes, Jessica Jackson Hutchins, Alain Mabanckou, Jennifer Egan, Edward Droste, Cynthia Hopkins, and Joan Jonas.