Discover MFA Programs in Art and Writing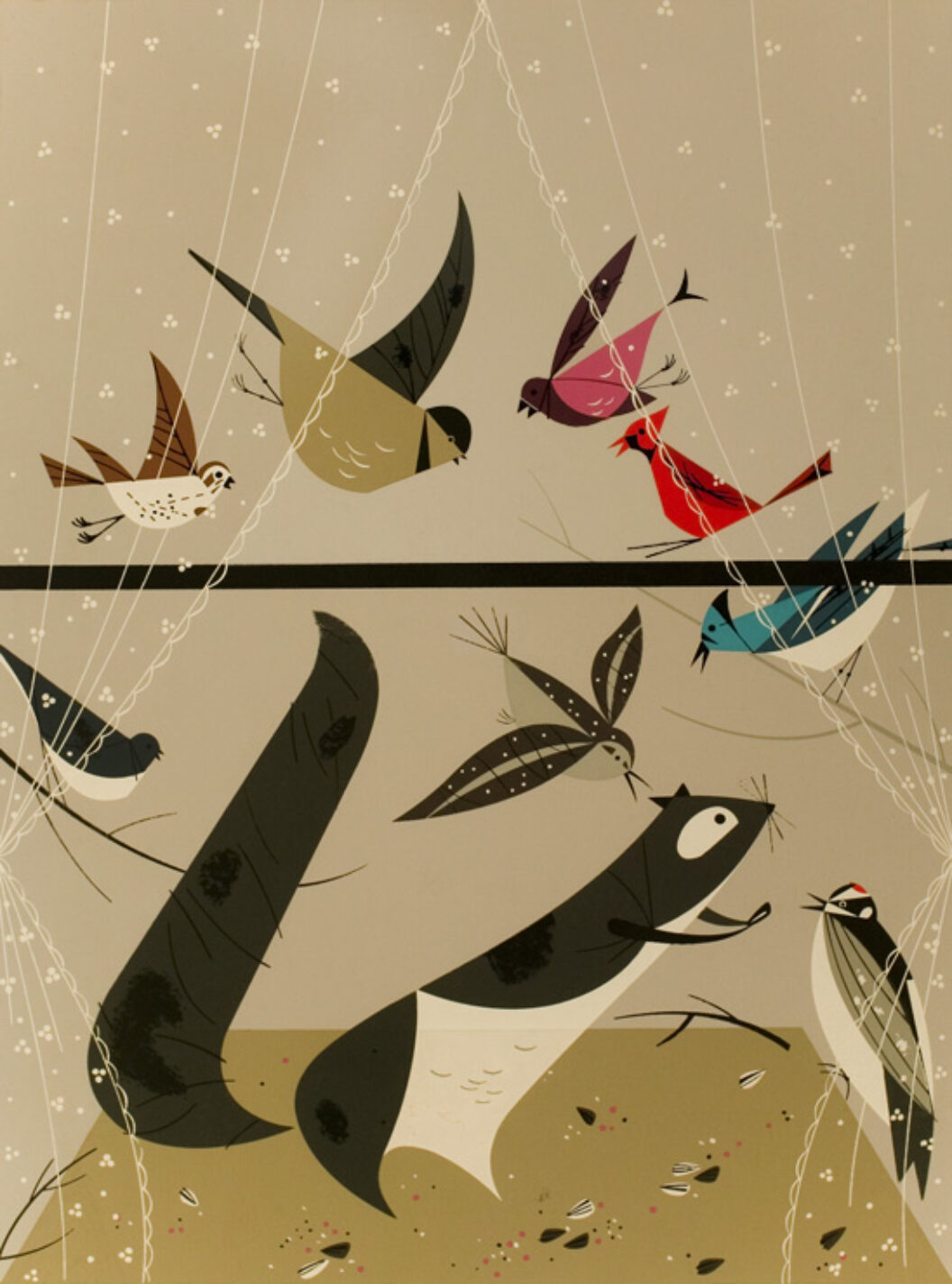 A few weeks ago I loaded the station wagon with popcorn and beer and we all piled in, off to enjoy a lost American family experience: the drive-in. With a four-year-old daughter, Ratatouille was the obvious choice. As the images flew by, all I could think of was a room full of computers and over-caffeinated animators working around the clock. They're creating blue-sky worlds, but are they getting fresh air? They're drawing on natural forms, but can they draw? It's unclear. I can't see past the glaring technology.
Charley Harper, on the other hand, knew how to draw. You can see that from a mile away thanks to the delightfully giant monograph Charley Harper: An Illustrated Life. Harper was a prolific illustrator and printmaker from Cincinnati—active until his death at age 84 this past June—with a wonderful understanding of nature and negative space. In 1962 Harper illustrated and designed the colorful Golden Book of Biology, a life-science primer for children and the launch pad for many of the dozens of pieces collected here. The monograph is divided into bodies of work: birds and words, advertising and promotions, mosaic murals, paintings, and posters. It's a joy to browse. One page made me feel like a deep-sea diver exploring a coral reef, searching for new plant and fish communities. Literally hundreds of the book's welcome-mat-sized pages set the mind racing.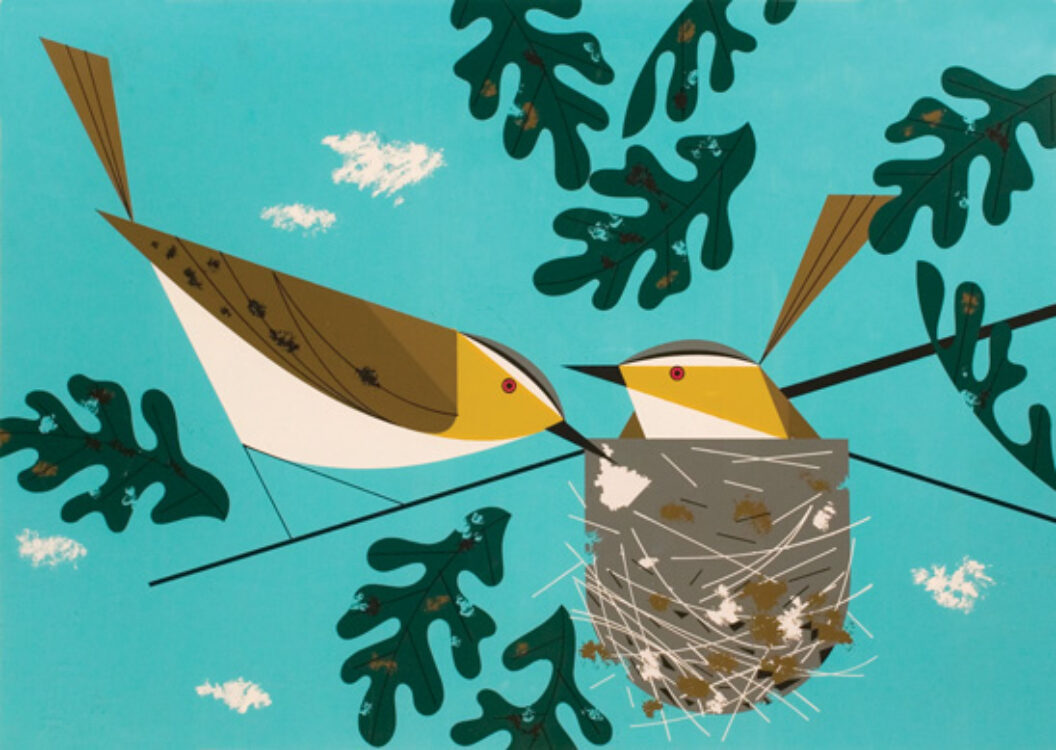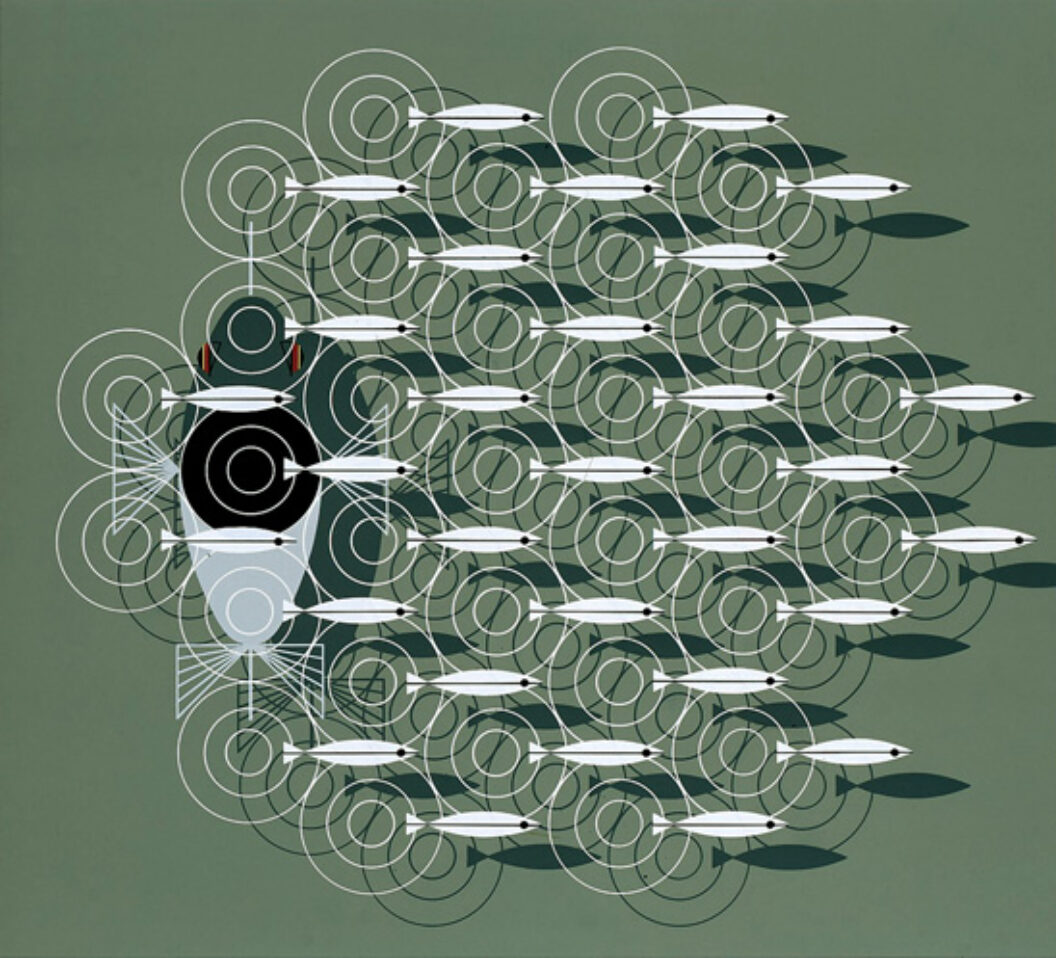 The artist's compositions offer a balanced fullness that painters like Lari Pittman, Laura Owens, and Philip Taaffe have attained in their work—a textile-type repetition with a whimsical line quality. Harper's gift was depicting relationships that animals and plants have to one another, which are often characterized by contrast and complement. The symbolic duality he rendered was lighthearted and direct with a keen sense of clarity. Harper actually spent time with nature, like Audubon, but with a different agenda: to beguile. It's easy to see how fashion designer Todd Oldham, the book's editor, can't get enough. (A substantial interview between Oldham and Harper appears at the front of the monograph.)
Harper made art the old-fashioned way: he drew it. Looking at his drawings, we see nature the way he saw it. No matter what you tell a computer to do, it can't experience, it can't see. Charley Harper saw just fine.
AMMO Books published Charley Harper: An Illustrated Life, one of its first titles, in July. Another Harper book we like, Beguiled By The Wild: The Art of Charley Harper (Flower Valley Press, 1995), collects many of the artist's prints of animals.
Originally published in
Featuring interviews with Marine Hugonnier and Manon De Boer, Peter Doig and Chris Ofili, Richard Pare, David Malouf, Junot Diaz, Isaac Julien, R. Stevie Moore, Annie-B Parson and Paul Lazar, and Winter Miller.