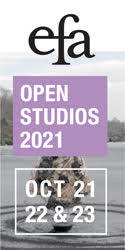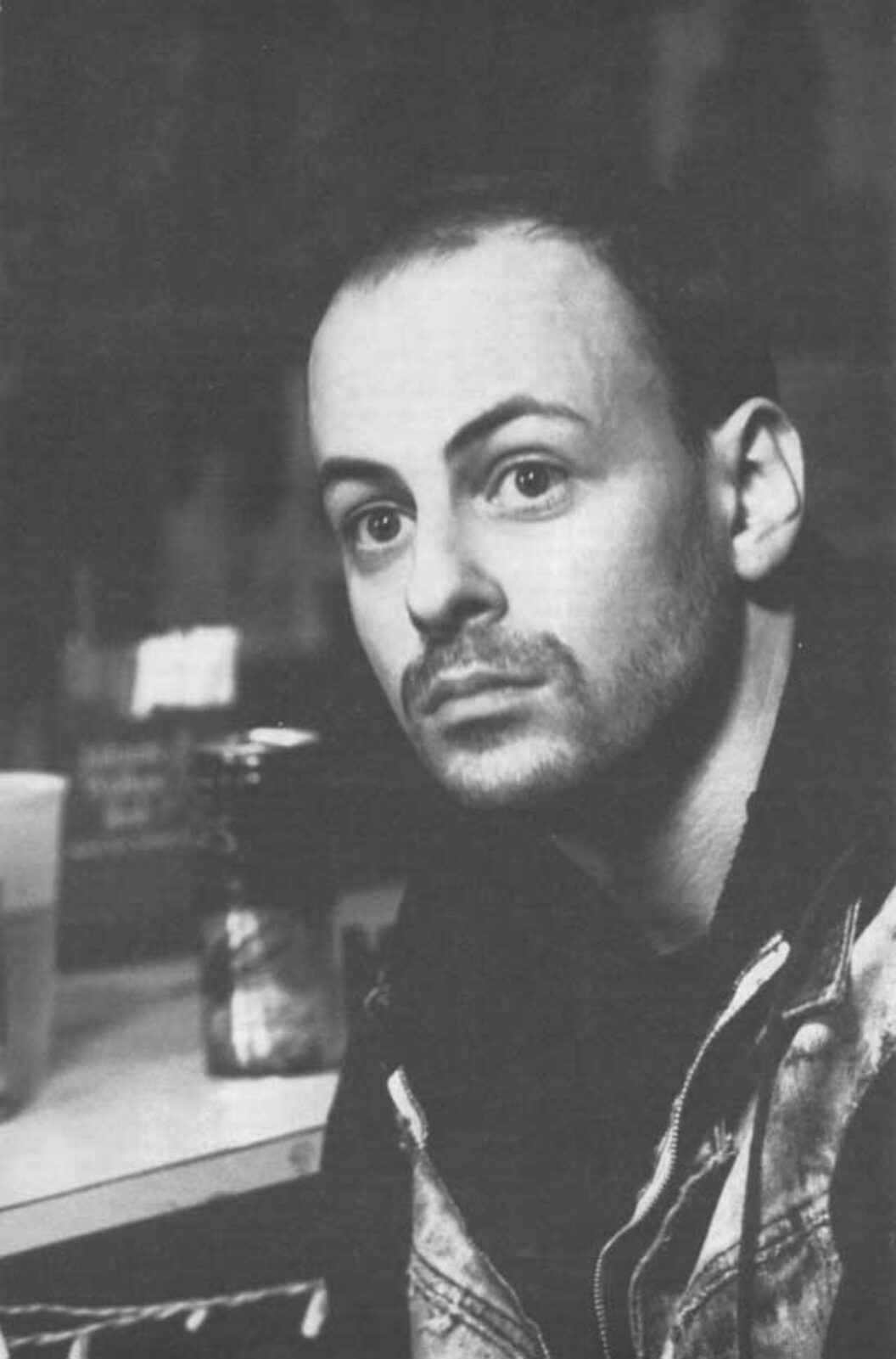 Todd Graff is a softspoken, well, self-effacing guy and the way he sees it, things just kind of happened that led him to where he is today, a working actor (The Abyss, Dominick and Eugene, City of Hope). Graff has two screenplays in production, Used People, a big budget comedy shooting in Toronto and the more modest Fly by Night a rap movie shooting in Manhattan, in which he also has a small role.
Describing his career as "flukish," Todd grew up in Queens encouraged by his supportive, story-book parents to pursue his primary interest, writing. But, since his dad was a musician, he did voice-overs and jingles as a kid. Then, at 16, he was drafted by his godfather, songwriter, Joe Raposo into the educational children's show, The Electric Company, but Todd still had no ambition to act. However, after being thrown out of a liberal arts college, he began again on a fluke, and through acting realized his original plan to write. This fall, on a day off from Fly by Night, he explained how he lucked out and fell back into the business.
Todd Graff A woman who I was living with at the time, Donna Lynn Newton, was working in a casting office. We were completely broke—I mean, we were having a great time, I was in a rock and roll band, but it was a very unhealthy lifestyle. Then a show came into Donna's office and she saw a part for a schizophrenic, rock 'n' roll, drug addict. As a favor to her, they stuck my picture on the pile, and I got the part. It was a musical called American Passion. Big flop. Opened and closed in one night. But I got a lot of work from it. Actually, the show was problematic, but the people they assembled, none of whom had done any acting before, were pretty cool: Robert Downey, Martha Plimpton, Erica Gimpel.
Lynn Geller And where did you go from there?
TG I got a TV deal out of it, and a Broadway show, Baby. I got nominated for a Tony award, and ended up doing movies from there.
LG I remember you in The Abyss. That rat.
TG Don't say it with such distaste. I loved that rat. She was my pet.
LG Oh, you mean you came with the rat?
TG She was born the first day of rehearsal. She wasn't like a subway, sewer rat. She was trained, knew her name, ate Ritz crackers. She loved women. I would go to the movies, to the dentist with her. She was a very cool rat.
LG That was supposed to be a very hard shoot
TG It was not quite as tragic as everybody would like you to believe. It was hard because it was underwater, but they were very clear about that going in. Everyone had to be a certified diver.
LG But that wasn't your first movie, what was?
TG Sweet Lorraine, which was directed by Steve Gomer, who's directing Fly by Night. And at the same time that I was shooting that in upstate New York, I was taking buses to NYC to audition for John Patrick Shanley's Five Corners. I'd done a reading of a friend's play in a little, off-off Broadway theater and while I was there, I'd given the guy who runs the theater, Doug Aibel, a play I'd written. I did the reading, forgot about it and then a year later, I got a call from my agent saying she'd been contacted by Doug, who was now casting Five Corners. Doug started pushing and pushing for me and I got the role. Then to further the weird line of it, Doug finally read the play and said, "Well, we aren't going to do this play, but we think you can write and if you do anything else, bring it in." So I wrote another play and brought it to them and they did it. That play became the inspiration for Used People, which is the movie I wrote that's now shooting in Toronto.
LG How did you go from playwriting to screenwriting?
TG Well, I'd written these plays called The Grandma Plays, inspired by my family, that were done at the Vineyard Theater. We opened and the New York Times killed us, which meant that would be the end of the life of the play—it would never be done or seen again. That was very galling to me. So I sat down and decided to try to turn it into a movie. Truthfully, very little, maybe 10 percent, of the play is in the screenplay, but it was the springboard. I'd acted in a lot of movies and also, as an actor, I'd written a lot of my own dialogue in the set.
LG They let you do that?
TG Well, I've been lucky in that the people I've worked with have let me do that, although I guess if I'd been terrible at it, they wouldn't have. So I wrote the screenplay, a period, New York, Jewish romantic comedy, something of a throwback to The Heartbreak Kid, Goodbye, Columbus, you know, a '60s comedy feel with a bunch of characters and family stuff. Usually you send a screenplay to one or two places, but we were so sure nothing would happen, we sent it to 16 places and amazingly, everyone responded. Bidding war, blah, blah, blah and it all sort of took off from there. Then everyone said I was this writer.
LG Are you in it?
TG Nah, it's a lot of older, Jewish women. As it turns out, I don't think we cast a single Jew in the movie, but it's a terrific cast—Kathy Bates, Jessica Tandy, Shirley MacLaine, Marcello Mastroianni.
LG Oh, he's very Jewish.
TG Actually, he plays an Italian.
LG Could he not? Is family a big inspiration for your writing?
TG For that movie, but Fly by Night is a rap movie, inspired by my interest in music, in rap, and feeling that I had to put together in my head and somehow on paper how I feel about living in this city at this time with everything that's going on. It's set against a background of the rap world.
Steve Gomer came to me the day after Scott La Rock [a well known rap DJ, who worked with KRS-One] died, and showed me the article from the Times suggesting that there was a movie in it for me to write and him to direct. Originally, I said no we're white Jews. Ultimately, we came up with the idea of having the lead character be a dilettante in that world, somebody like Steve and I, passionately interested in that music and culture, but not credible. So that became the jumping off point. It becomes about survival and how you can't fake credibility—you have to be who you are and it will work out or not, but you have to be who you are.
LG I assume you use some real rappers in the film, did they do their own writing?
TG Some. The rappers we cast write their own raps. The actors we cast as rappers, don't.
LG So, for the actors playing rappers, you wrote their raps?
TG Boogie Down Productions is heading up the music side. KRS-One, Kris Parker, is the music supervisor. Rap is so self-referential, you can't do it without involving the people who will be rapping. So everybody's involved musically. BDP will go to rap writers or they'll write stuff themselves and bring it to the actors, who will play with it, or I'll say, dramatically speaking, I need something else and well sit down and work with it. By the time it's done, we'll not only have a good rap song, but something that has moved the action dramatically from one point to another.
LG So, that's about to wrap, no pun intended and then you go on to Used People in Toronto?
TG No, that's been shooting for five weeks already. It's a 25 million dollar movie and they have a much longer schedule, but it happens that both movies end about the same time.
LG What next?
TG Well, there's a bunch of stuff going on. I wrote Jim Cameron's next movie, The Crowded Room, which is a true story about a guy named Billy Milligan, who had 23 personalities. It's about him and his life, what happened to him. One of his personalities was a serial rapist. But if we do our job right, you won't feel like you went to a freak show or the zoo—you'll feel very implicated. It's a very morally gray movie.
LG That's an interesting take. Like in Henry: Portrait of a Serial Killer, I found myself hoping that "Henry" would spare the girl he knew. The fact that I could go that far with a murderer, that I thought he might have an epiphany and get better, meant that somehow I'd managed to connect to the character, which probably involved some compassion for his history. But did you have to do a lot of research?
TG Endless. I hung out with the real Billy Milligan day and night.
LG Is he still a multiple personality?
TG There is no such thing as what you might think of as a cure. He's never going to be able to sit at this table and seem like an average guy. However, he's completely what they call, "co-conscious," and he's not a danger to himself or anybody else and hasn't been for 11 years.
LG Did he go to jail for the rapes?
TG He never went to jail. He was found not guilty by reason of insanity. It was a landmark case. He absolutely did a horrifying, heinous thing which he knows and is profoundly distraught about and pays for every single day, but the fact is, he is deeply, deeply ill and the illness is not of his own making. It was the result of horrific abuse. It's really mind-boggling what was done to this little boy. And as a defense mechanism he fragments, and each personality has its job, the thing it needed to do in order to survive that horrible situation.
LG Including re-enactment?
TG In his particular case that wasn't so. He went the other way around and does a tremendous amount for the cause of child abuse. For him, it was like Faust, he made this deal with himself to survive what was going on, but his personalities didn't conveniently disappear when he didn't need them anymore, when he was grown up and didn't have his stepfather abusing him anymore. All of a sudden he was out of control and he wasn't even "there" when the rapes were committed. If you can buy the fact of the disease, which is a big obstacle to overcome, that he is not faking it, it seems to me that you have to go the extra yard in terms of having compassion for how sick this man is.
LG That's a challenging role for whoever plays it.
TG It's John Cusack. So much of Billy Milligan is a scared little kid now. As core Billy, without the help of his other personalities, he only has little kid defenses and feelings. His disassociative nature was not always criminal.
LG Do you have another project?
TG There's a Dutch film called The Vanishing. I wrote the Americanization of it. It's a thriller about a guy and his girlfriend who are on vacation, have a fight and stop at a rest stop to try to make up. She says she's going inside to buy drinks and never comes out. That's it. She's gone. His life falls apart.
LG That's a great beginning. A great metaphor for the start of any obsession. You think you have something and it disappears.
TG And it isn't that she was the great love of his life. It's the void, the blip in life, the unexplained.
LG The Bermuda Triangle.
TG Exactly, and he can't get past it. It's very disturbing and claustrophobic. The movie starts out very expansively, a million people, a sunny day and by the end of it, it's two people in a car and then gets even smaller, like it's hard to breathe it's so constricting.
LG That makes sense; obsession is claustrophobic.
TG To me it's about control. People can't deal with the fact that they live in a universe where a volcano can erupt, or whatever. God is a tremendous comfort for some people, but I do believe that even for those people there's some primal, gnawing thing that says, "But it gets dark at night!"
LG It's great—you've really worked in a lot of genres so far.
TG Yeah, if all these movies turn out, whether it's a rap movie, a romantic comedy, a thriller or a true life crime story, they're all hopefully about something. I look at movies, not stylistically, but to see if it looks like a good vehicle to explore. I love all different kinds of movies as long as the material is being dealt with in an interesting and dramatic and, hopefully, an examining kind of way.  
Lynn Geller is a writer and music supervisor for films in New York.
Originally published in
Featuring interviews with Terry Winters, Sheila Bosworth, Larry Fishburne, Adam Fuss, Tom DiCillo, Kim Wozencraft, Marcus Schubert, Emma Tennant, Todd Graff, Hedda Sterne, and Cucaracha Theatre.