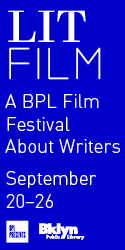 Playing chess with you revives in me the fantasies
of diabolical machine vs. man. You grin
inwardly (so I imagine) as you fork
my rooks (damn! I missed that). Chagrin
is what I hear in your electronic cry
when you acknowledge checkmate. You're more brash
than Bobby Fischer—boasting at each move
that you've thought four moves ahead in a flash,
analysed nine thousand positions, while I—
poor Homo Sapiens—struggle to pit
my wits against yours, and your silent clock
ticks on remorselessly. It's hard to admit
all this is merely the human kink
for anthropomorphising. Your superior brain
has never known the feel of a knight
between the fingers. Loss and gain
are sensed as abstractly by your blind circuits
as by the remote airman his deadly rain
on the town below, or by the absent terrorist
his bomb's explosion of blood and pain.
       —From the three poem series, Three Variations for Caissa.
Reggie Siriwardena is a major contributor to the intellectual lives of Sri Lankans through his poems, articles, translations, and conversation. He's a senior fellow at The International Center For Ethnic Studies.
Originally published in
Featuring interviews with Reno, Derek Walcott, Neal Jimenez & Eric Stoltz, George Condo, Louis Kahn, Camille Billops, Darius James, Michael Jenkins, and Joe Mantello.