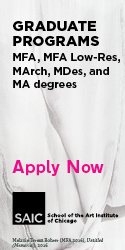 III.
     At the touch of the fleeting secret, of stopped time, of
self-consuming fire, and of ice, present and eternal,
     every eye, every image, will blaze up and burn.
     Every hollow within the earth, every darkness that falls,
will forever remain.
     (If you're a sorcerer, laugh. But if not, hearing the devil's
on your tail, don't laugh.)
     With the passing of the years and the turning of these
worlds and the lights I've
gathered from contemplating the stars, I've become aware.
      In the torrential waters every soul dissolves into universalsoul.
IV.
     The immense malaise cast by shadows, the melancholic
visions surging from the night,
     everything terrifying, everything cruel, that without
reason, that without name,
     one has to take it, who knows why.
     If you have nothing to eat but garbage, don't say a word.
     If the garbage makes you sick, don't say a word.
     If they cut off your feet, if they boil your hands, if your
tongue rots, if your spine splits in two, if your soul fines
down to nothing, don't say a word.
     If they poison you, don't say a word, even if your bowels
slide from your mouth and your hair stands straight up; even
if your eyes well with blood, don't say a word.
     If you feel good, don't feel good. If you fall behind, don't
fall behind. If you die, don't die. If you're sad, don't be sad.
Don't say a word.
     Living is hard; it's hard work to not say a word.
     Putting up with people without saying a word is tough.
     It's very hard—inasmuch as they expect to be understood
without saying a word—
     to understand people without saying a word.
     It's terribly difficult yet very easy to be a decent person;
     the truly difficult thing is to not say a word.
VI.
     I feel the coming of a dark day, a closed space, an incom-
prehensible event, a night endless as immortality.
     What I feel has nothing to do with me, nor with you; it's
nothing personal, nothing particular, this thing I feel;
but it has to do with I don't know what
     —perhaps the world, or the kingdoms of the world, or the
mysterious enchantments of the world;
     across the waters a deep fissure comes into view.
     One can perceive, through the odor of things and through
the forms they assume, the exhaustion of things.
     In what grows, in what has ceased to grow, in what echoes,
in what stays, in what doesn't stay, in the soundless air, in the
metamorphosis of the insect, in the murmuring of trees,
     one can sense the joy of a coming end.
     The devouring darkness, dying to devour—the allotment
extinguished, nothing shall be.
     Save perhaps a breeze, high above some place, maybe
deep inside some place,
     floating on the farthest waters.
     The gasping without end or beginning, ashroud for stillness,
     enshrouding the circular motions of the eternal return
     —I don't know how to explain, I don't know how to name
this feeling I feel
Translated from the Spanish by Forrest Gander and Kent Johnson.
Forrest Gander is the author of several books, most recently Science and Steepleflower (New Directions, 1998) and is the editor of Mouth to Mouth: Poems by 12 Contemporary Mexican Women. The poems featured here will be included in Immanent Visitor: Selected Poems of Jaime Saenz, edited and translated by Kent Johnson and Forrest Gander, forthcoming from the University of California Press.
Kent Johnson is editor of Beneath a Single Moon: Buddhism in Contemporary American Poetry (Shambhala), and Third Wave: The New Russian Poetry (Michigan). He is a translator ofA Nation of Poets: Writings from the Poetry Workshops of Nicaragua (West End Press).
—Jaime Saenz (1921–1986) is considered Bolivia's leading 20th-century writer. Prolific as a poet, novelist and nonfiction writer, his baroque, propulsive syntax and dedication to themes of death, alcoholism, and otherness make his poetry among the most idiosyncratic in the Spanish-speaking world. As a poet who championed the disenfranchised and the author of one of Latin America's first openly homosexual novels, Saenz stands as a singular example of artistic and personal courage. The selections presented here are from To Cross This Distance(1973), an extended, serially constructed meditation on presence and absence, love and death, and the imagined possibilities of building a bridge between I and Another. These poems will be included in Immanent Visitor: Selected Poems of Jaime Saenz, edited and translated by Kent Johnson and Forrest Gander, forthcoming from the University of California Press.
Originally published in
Featuring interviews with Damiela Eltit, Alavaro Musis, Carmen Boullosa, Gioconda Belli, Sergio Vega, Gunther Gerzso, Valeska Soares, Pedro Meyer, Marisa Monte, Cubanismo!, and Ned Sublette.