To Create Ourselves Between the Day: Mark Nowak Interviewed by Voices: Poetry for the People
On the relationship between poetry and social struggle.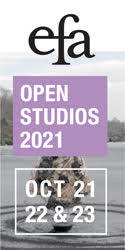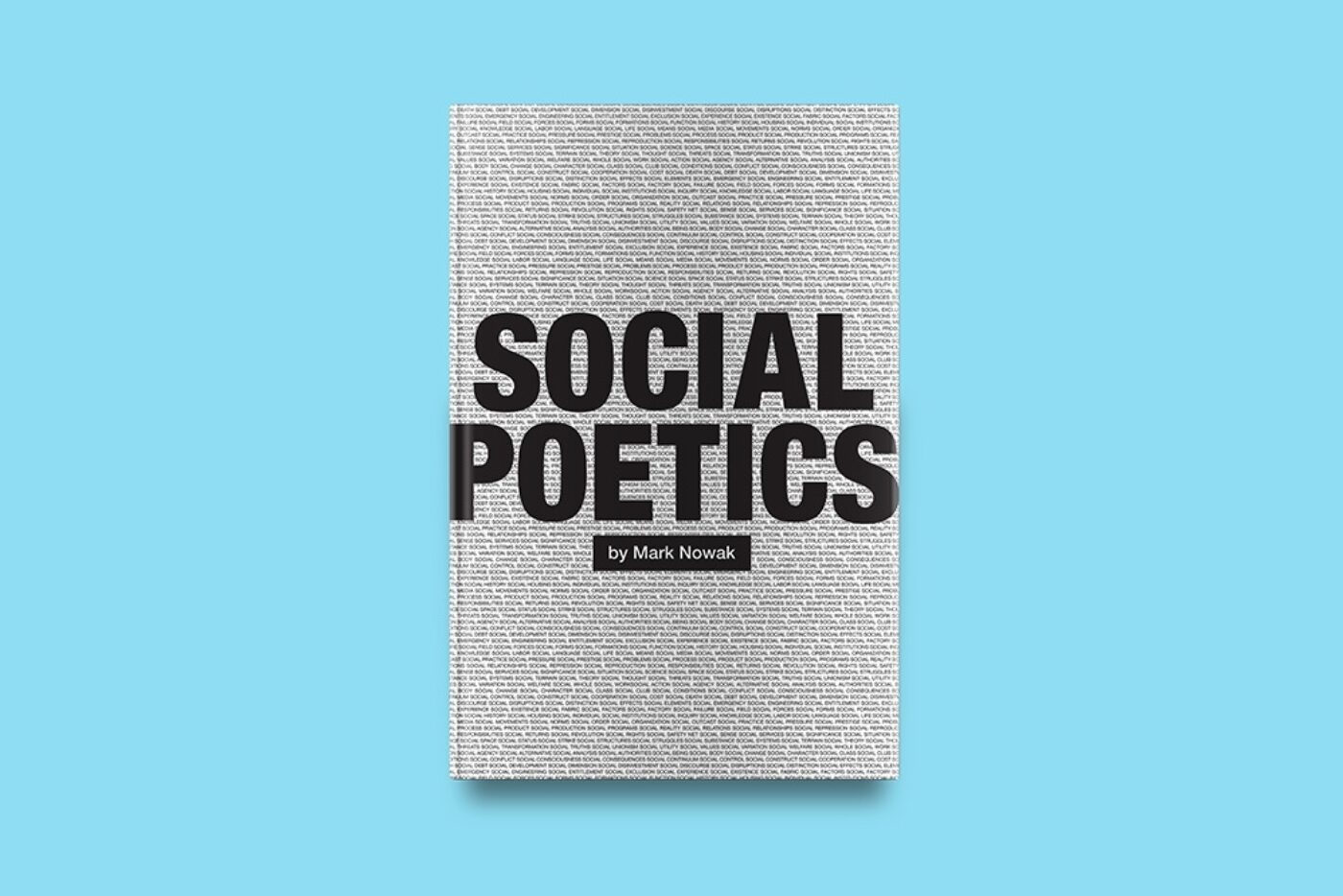 Mark Nowak's Social Poetics (Coffee House Press) explores in a series of essays the theoretical frameworks and insurgent tactical experiments aligning poetry with a "third-person plural." For more than a decade, Nowak, a poet and labor organizer, has facilitated with the Worker Writers School a project of organizing trade unionists and members of worker centers (Domestic Workers United, Taxi Workers Alliance, Worker Justice Center, Laundry Workers Center, Retail Action Project, Damayan Migrant Workers Association, and Restaurant Opportunities Center, to name a few) into poetry workshops that advance a class-conscious and internationalist "we." Inspired by June Jordan's Poetry for the People, the Miami-based poetry collective Voices: Poetry for the People interviewed Nowak about Social Poetics and the entanglements of political education, solidarity poetics, and how we might use this historic moment of escalated capitalist crisis to forge a more militant togetherness.
—zaina alsous
Poetry for the People What were some of your motivations for writing Social Poetics? How long did it take you to write?
Mark Nowak I've always lived two lives as a poet. In one life, I've published books, given readings and talks from those books, gone to conferences, taught mostly composition for more than fifteen years at a community college and then creative writing at two small liberal arts colleges after that. But in that second life, beginning back in grad school in the late 1980s when I registered for a class that allowed you to be a poet in residence at a local school—my assignment was in a fifth-grade classroom at Bowling Green Middle School in northwest Ohio—I've been a poet in K-12 schools, in prisons, in factories, trade union halls, and worker centers. That first life has three books, yet this second life had none. So after publishing my book of poems Coal Mountain Elementary in 2009, I took the next eleven years to write this one. The central motivations for this book, no doubt, have been the writers I've encountered in these workshops the past thirty years. I wanted to find a way to bring their magnificent and significant poems into history, into a public and literary history which has, up until this time, found all kinds of ways to keep them out. And in trying to do this, I turned to E. P. Thompson and Howard Zinn's concept of a "people's history" and applied it to my life and the lives of other poets who have facilitated poetry workshops outside the undergrad and MFA workshop culture. In order to try to write a people's history of the work I've been doing with the Worker Writers School (WWS), which I founded in New York City nearly a decade ago, right after Domestic Workers United got the first Bill of Rights for domestic workers passed (the first anywhere in the United States) and at the time of Occupy Wall Street, I tried to unearth and talk about the long yet almost completely unwritten history of the poetry workshop in moments like these, moments of resistance and rebellion—in Watts after the rebellion, during the NYC teachers' strike, at Attica prison after the uprising in 1971, within the anti-apartheid struggles of South African trade unions, and elsewhere.
P4P You begin the book by introducing the concept of "social poetics" rooted in the legacy of communist and socialist working-class poets like Langston Hughes, Muriel Rukeyser, and Amiri Baraka. Why the emphasis on sociality instead of categorizing the poetics through "protest" or "labor" alone?
MN I began the book with Hughes's essay "My Adventures as a Social Poet." What he was describing felt to best fit the wide range of workers and writers I wanted to build these new solidarities with. I felt that a lot of the people I wanted to be part of this conversation might be intimidated by a more dogmatic language. Christine Lewis, Secretary Cultural Outreach Organizer at Domestic Workers United and one of our founding members, regularly recruits people for our workshops. If you are an immigrant domestic worker who knows very little about your workplace rights in this country, and you are invited to a writing workshop at PEN America's offices in Manhattan, and there are a bunch of other workers from all kinds of trades, and the title is "Revolutionary Worker Poets" or "Socialist Labor Poets Collective," what are the chances some people don't walk through that door? Social Poetics is, of course, my abbreviation for Socialist Poetics. But we want it to be as open as possible; we want you to walk in that door and take a seat with us at our table.
P4P The text positions "social poetics" as somewhat distinct from poetics that centers the primacy of aesthetics and craft. Can you talk a little bit about this tension?
MN When I used to go out and do readings, someone in the audience would ask, "Oh, this is so politically sharp, but what about craft?" And I would always respond, "I will answer this question for you, but I hope that when the next seemingly apolitical poet comes to read, you will say, 'Oh, this is great craft, but what about politics? What political work is this poem doing?'" At the WWS we are involved in a long-term study of poetry as a mode of political education, too. In this past year of working with the haiku, we started back in September with a visit from Hiroaki Sato, the phenomenal translator and critic of Japanese poetry. His book from New Directions, On Haiku, had recently come out. He came to People's Forum, a new, social movement incubator in NYC, to give a talk at our school. Ruthie Gilmore also came and talked about her forthcoming book on Stuart Hall. Bill Ayers came and talked about radical education. In that one event we tried to have a "craft talk," and a critical pedagogy talk, and cultural studies and politics talks, all in the same moment with the same group of workers. We've done this before with educators, poets, and organizers—with Fred Moten and Stefano Harney, with Patricia Smith, and Joy James, and Vijay Prashad. Since that event at the People's Forum, we have spent a year studying the haiku of Sonia Sanchez, Amiri Baraka's "low coup," Japanese internment camp haiku, haiku from the Attica writers workshops, etc., while constantly talking about craft and what it might mean in the haiku. Creative writing, political analysis, building new solidarities—that's what we do.
P4P There is a moment in the book when you talk about the idea of "unauthorized public disruption/interruptions" as occupying public space to get people to notice what is missing. How did poets feel during those actions, and what value do you see in creating this sense of disruption in public space?
MN The best answer is that you'd have to ask the worker poets themselves. But let me try to give an example. One year, I held the workshops at the offices of the Worker Justice Center of New York in Kingston. After maybe five or six months of workshops upstate, we did an event in NYC with the farm workers who had been in the workshop. We organized a pop-up reading at the Union Square farmer's market. We turned over apple crates and had people stand on them to read their poetry about life as migrant farmworkers in New York State. The farmworkers were able to read almost in front of the growers, to say, "I am not just a person who picked this apple. Here is a poem about the way I'm being treated at work. Here is the way I have to live on the wages I receive." It was a direct intervention.
P4P You mention Michael Denning writing about the "laboring of American culture" in the 1930s in response to the Great Depression and surge in communist organizing. What do you predict will emerge in American culture in the emerging pandemic-induced economic depression? What role do you think poetry can play in shaping American culture amid mass unemployment and repression in the neoliberal era?
MN I'm not one for making predictions. I can only analyze what I'm seeing today, which is that a lot of the workers who are saving our lives in the times of coronavirus are trade union workers. The nurses and healthcare workers and cleaners in SEIU, the UPS delivery drivers from the Teamsters and Teamsters for a Democratic Union, the MTA subway workers here in NYC in TWU Local 100, grocery store workers in United Food and Commercial Workers. These are the workers who are also putting their own lives on the line to save ours, risking their lives to do it. So are we going to continue to be, as a country, so rabidly anti-union. Who is harvesting all the food we are eating? Are we going to continue to be so rabidly anti-immigrant? Who is allowing us a moment of respite when we go to our favorite restaurant or drive-thru? And are we really going to not give our full support to Fight for $15? At the WWS, we are looking for ways to create a space for workers from these sectors to talk about their working lives. We've created the #Coronavirushaiku project—haiku by domestic workers and taxi drivers and MTA workers—published on our Twitter and Instagram pages. The haiku by our worker poets even made the front page of the Albany, New York, Times Union last month. When was the last time that happened—poetry by frontline workers on the front page of a major US city's newspaper? That's how we are using poetry right now to try to shape perceptions about frontline, essential working-class lives during this pandemic.
P4P Quoting Italian communist philosopher Franco "Bifo" Berardi, "The prospect open to us is not a revolution…. Our prospect is a paradigmatic shift: to a new paradigm that is not centered on product growth, profit, and accumulation, but on the full unfolding of the power of collective intelligence." You write that the workers of the Worker Writers School make possible a "radical togetherness" as part of this attempt at paradigm shifting. Can you talk more about this practice of radical togetherness and how the Worker Writers School has changed your understanding and/or relationship to writing and organizing against capitalism?
MN We say in the Worker Writers School: we have to re-create ourselves. We can re-create ourselves in the way of the past and the present moment, or we can re-create ourselves the way we want to be, in the kind of community we want to be in and in the kind of world we want to be in. What is writing to us? Sure, it is making poems. But it is also a kind of radical togetherness, the conversations that happen about work, about coronavirus, about racism, about police brutality, about struggle. It's a hard one for me to answer because I feel that in a certain way I've erased the boundary between organizing and writing. It doesn't feel like anything I'm writing anymore is separate from the practice of the Worker Writers School. For me, there's less of a tug to put my distinctive voice down. I don't feel like I'm writing a poem anymore, yet I feel like I'm constantly writing. It's a theoretical/archival project, part of a bigger movement. It's discovering other forgotten or erased workshops from radical moments in history.
Social Poetics is available for purchase here.
Voices: Poetry for the People is a radical working-class diasporic poetry collective in Miami, Florida, founded and led by the poet Aja Monet that interrogates and confronts state violence through poetry workshops, art shows, and other interventions.