Discover MFA Programs in Art and Writing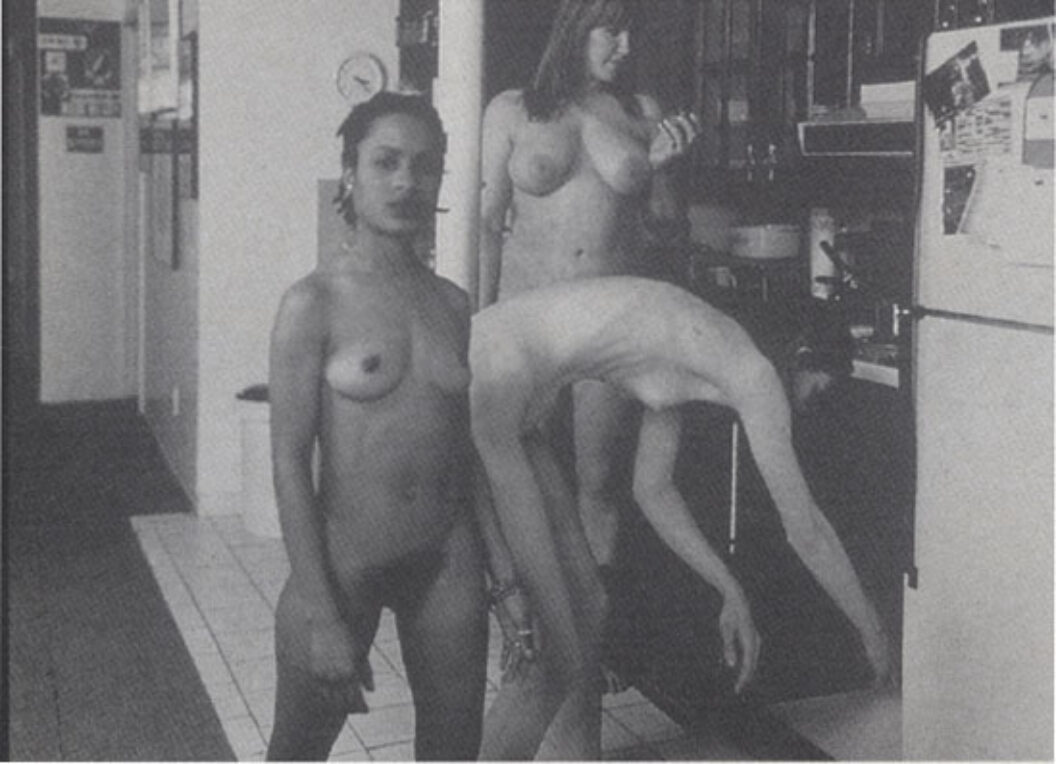 Browsing through her diaries in preparation for a retrospective monograph to be published by Scalo books, Tina Barney realized she'd been contemplating photographing nudes since the 1980s. She'd done her share of life drawing and figure painting last year, as a break from the buttoned-up photographic docudramas she's known for: Barney was ready for something different. "Academic" nude studies—made by photographers as image scrap for painters—were staples of mid-19th century photography. Some, no doubt, went on to become pornography. But for artists mastering the basics of light and shadow, learning to balance the contrapuntal masses triggered by odd poses, or seeking form in tangles of elbows, knees, muscles, limbs, these photographs provided a valuable resource.
The photographs, made in her models' homes minus the paintings, the furniture, and the patrician decorative props and behavioral quirks that give Barney's signature large prints their particular energy and spin, are surprisingly subdued. The prints are small, no larger than the pages of an oversized sketchbook. And they are markedly unerotic, owing more to the reveries of Poussin and the aesthetic rigor of Cézanne than to the emotional roller coaster of Nan Goldin's work or the high production values in Paul McCarthy's crotch-grabbing, animatronic tableaux.
Ironically, that's what makes these pictures as refreshing, and as good, as they are. In a universe of pecs and implants bracketed by Gianni Versace's dumb lusciousness and Calvin Klien's Arte Povera erotic ennui, in a style slump where what passes for fashion looks suspiciously like warmed over UPS uniforms, it's a treat to see naked people with no stories to tell and nothing to sell. What you see, as they say, is what you see. And therein lies these pictures' discrete and surprising charm.
—Marvin Heiferman
Originally published in
Featuring interviews with Barry Le Va, Jane Dickson, John Lee Anderson, Lydia Davis, Judy Davis, Peter Greenaway, Roger Guenveur Smith, David Del Tredici, Alfred Uhry, and David Armstrong.