Time Flies: On Christian Marclay's The Clock by Maddie Phinney
Christian Marclay's 24 hour video collage The Clock, has been making waves. Maddie Phinney investigates the ripples.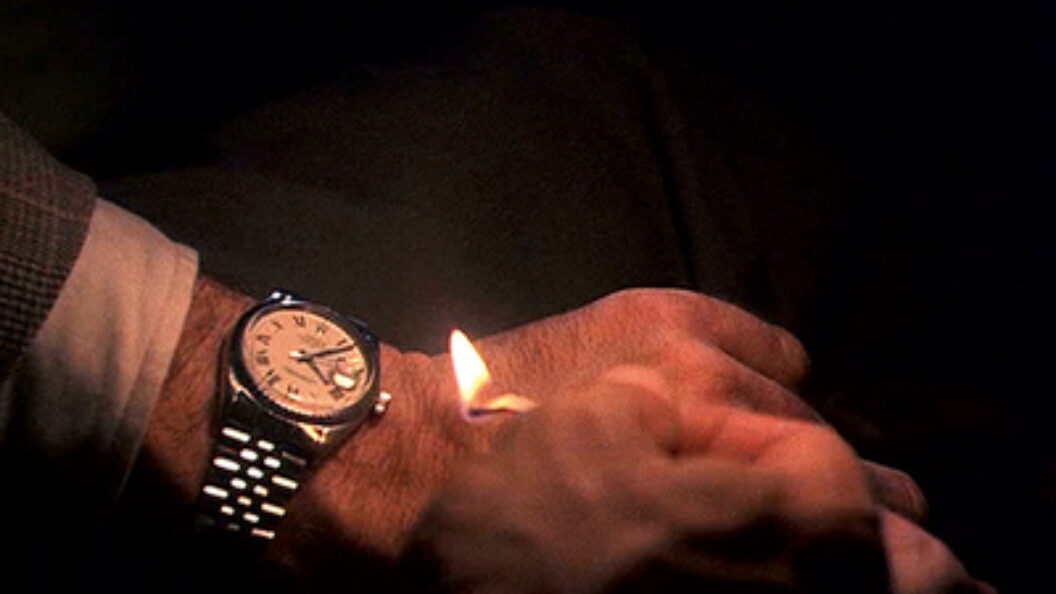 Christian Marclay's The Clock, currently on view at Paula Cooper Gallery, has been met with an overwhelming critical response. In its third weekend, I had to wait in line for 20 minutes just to enter the gallery space where the video was being screened. Marclay, a pioneer in the medium of sound art, is no stranger to the postmodern use of appropriation and pastiche as tools to comment on both mass culture and high-art practices. In The Clock, Marclay returns to the trope of collage, culling thousands of cinematic moments dealing with temporality— watch faces, chiming clocks and mentions of the hour—to create a 24 hour video that unfolds in real time.
The film achieves a similar effect to Marclay's audio works as notions of sampling and remixing have driven his practice. In his sound pieces, the artist interests himself in the ready-made quality of manipulated preexisting recordings as well as the disregarded pops and clicks of scratched vinyl. Similarly, The Clock zeros in on a characteristic of film so pervasive it becomes imperceptible: the passage of time. In the video, Marclay interrogates one of the fundamental principals of Hollywood cinema: to render the viewer unaware of each passing moment, to exist only within the temporality of the film's narrative. The Clock creates a double discourse that highlights both the passing moments within these imagined narrative spaces, and situates them within a continuum of "real time." Amazingly, even while entirely focused on each passing moment within these pre-existing cinematic spaces, it is easy to loose track of "actual" time. The video is produced in such a way that one is seemingly made unaware of its fragmentation and is instead absorbed in the overarching temporal narrative. The effect is astounding—90 minutes flew by and before I knew it the lights had come up, indicating the gallery's closure. Part of the fun, of course, is locating the source of individual cinematic moments within the piece: Jack Lemmon in The Apartment, Rosanna Arquette in Desperately Seeking Susan. We can situate these characters and films within cinema history or even the duration of our own lives, as well as within the timeline of the 24 hour film.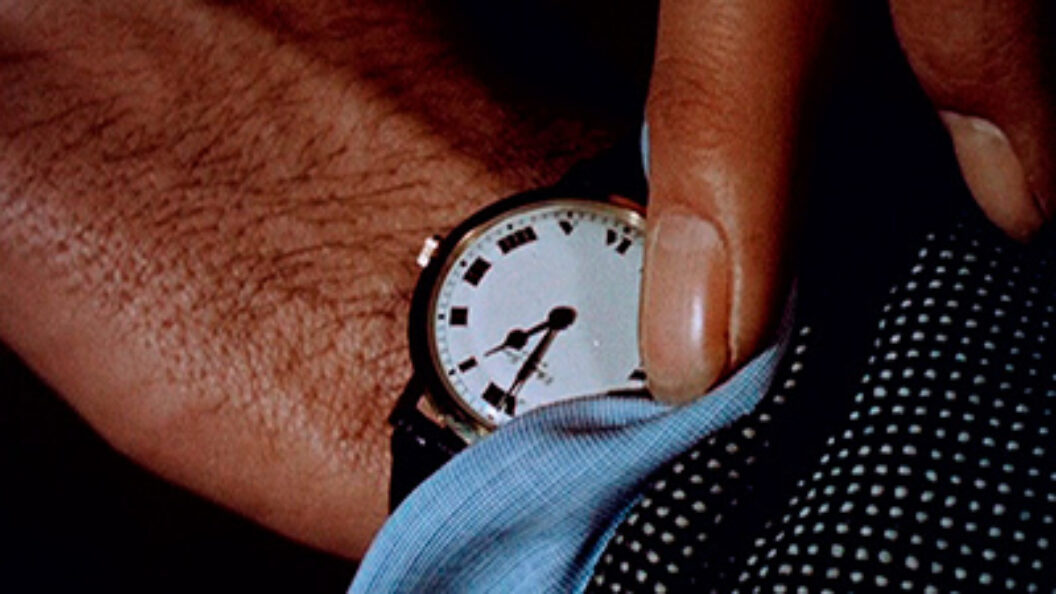 The question of space, inextricably linked to the notion of time, is inherent to the ideas examined in The Clock. Marclay samples scenes from French New Wave cinema, contemporary Middle Eastern film and iconic Hollywood movies, all within moments of one another, and linked only by their references to real time. The tight edits are linked either through aural or visual cues—an alarm rings in one clips and in a separate movie scene a woman stirs in bed—and these associations participate in a narrative which serves both to reference and dismantle our notions of both cinematic time as well as space.
For the installation, Paula Cooper Gallery has been reconfigured to resemble a movie house; black curtains cover the walls and couches are assembled in rows to promote a lengthy viewing. Marclay's profound interest in duration is central to The Clock, and though much of the work's cache is due to the epic 24 hour run-time, the video reads as an experimentation in presentness, in charting the visual language of daily routine. I caught the film at 5pm on Saturday evening and many of the scenes at that hour revolved around evening ritual: making dinner, finishing a day at the office, and greeting loved ones at home after work. It was incredible to see a narrative unfold, presented as film fiction, which reflected my real experience of the time of day. I plan on returning next Friday night, for the weekly screening of the film in it's entirety, at a far less idiosyncratic hour: how are the moments which pass between 4 and 5 am reflected through movie time? Marclay spent over three years mining visual culture for moments which reflect time's passage, and the resulting work resonates with the associative and emotional power of those works of narrative cinema that make time stand still.
Maddie Phinney is an independent curator and arts writer based in New York. She specializes in representations of gender and queerness in visual culture. As a freelance critic she has reviewed exhibitions for Art Observed, artcritical, and Nukta Magazine. Maddie can be reached at maddiephinney@gmail.com.