Discover MFA Programs in Art and Writing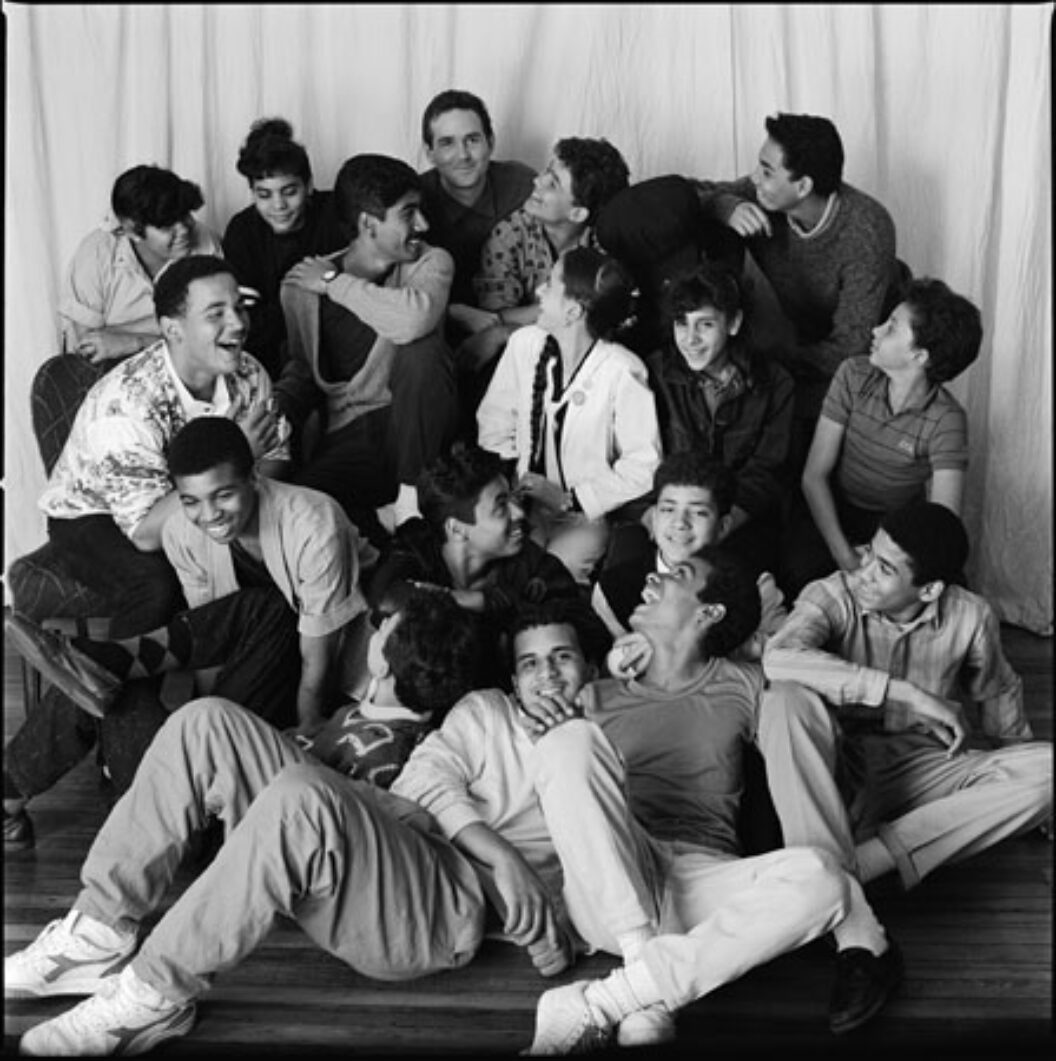 K.O.S., the Kids of Survival, coalesced around Tim Rollins in the early 1980s, a time of inclusion and shifting autonomy. Artist and activist Rollins had been hired to design a program to teach literacy through the arts to students considered at risk of academic failure at IS 52 in the South Bronx. His skill in the overcrowded classroom inspired him to set up an independent studio for the more seriously involved students. Succeeding at the seemingly impossible task of educating kids at risk led Rollins to the equally impossible task of facilitating works of art made in collaboration with his students that are now held by museums and collectors around the world. For Rollins, art is a means to knowledge, an ensemble of opportunities. His enthusiasm paved the way to a world beyond the dilapidated South Bronx of his students' childhoods. Thirty years later, K.O.S. artists now hold workshops in Philadelphia, Memphis, San Francisco, Seattle, and New York. A museum retrospective of works created between 1982 and 2000, curated by Ian Berry for the Tang Museum in Saratoga Springs, recently stopped at the ICA Philadelphia and the Frye Art Museum in Seattle.
The accompanying book shows reproductions of K.O.S.'s signature use of book pages as drawing paper, so that the reader fills the space between text and image. K.O.S. performs what Rollins calls "honorific vandalism" on Dante, Daniel Defoe, Ralph Ellison, Gustave Flaubert, Franz Kafka, Martin Luther King, Malcolm X, Herman Melville, George Orwell, William Shakespeare, Franz Schubert, and Mark Twain using the happy accident to create visual correspondences. Encompassing minimal and conceptual modes of representation with text as foreground as well as background, their work uses abstraction, political satire, musical notation, Marvel Comics, and everyday objects. K.O.S. fights its way past time, culture, and class. Rollins's vision encouraged talent to flourish far from the academy. Who is allowed to be an artist? Like the protagonists in the books they read and transform, the Kids of Survival endure.
Until now, there had been no major catalogue of K.O.S. In eight essays offering different perspectives on the narrative, artists and historians reminisce, theorize, and contextualize the work. Various texts address the suspicion directed at the unusual alliance of educator and students working together to discover what actually interests and involves them, confronting head on the idea of education as the accumulation of received information. By their own choice, there are few words about the kids themselves. They consider themselves a choir, and if you sing in tune in a choir, you don't hear yourself. K.O.S. student Annette Rosado summed it up in 1989: "Our paintings are us, and we're showing ourselves to people like an open book."
Photographer Lisa Kahane invited Tim Rollins to sit for the portrait reproduced here in 1987. He turned up with 18 students.
Originally published in
Featuring interviews with Dan Asher, Elizabeth Streb and A.M Homes, Jessica Jackson Hutchins, Alain Mabanckou, Jennifer Egan, Edward Droste, Cynthia Hopkins, and Joan Jonas.