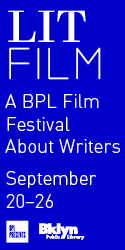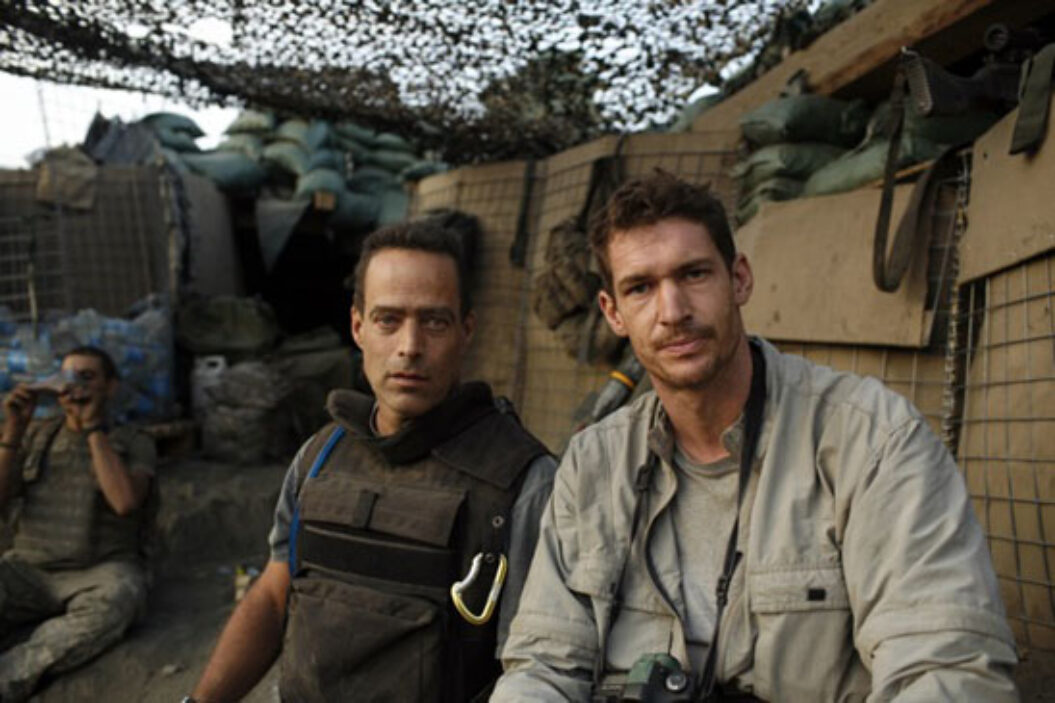 This morning (April 22nd) a small private ceremony was held in Benghazi for journalists Tim Hetherington and Chris Hondos, killed while on assignment in Misurata, Libya. You can read CJ Chivers' e-mail account of the service here and Al Jazeera's response to the tragedy here. Earlier this year, BOMB's Montana Wojczuk sat down with Tim Hetherington and his directing partner, Sebastian Junger, on the occasion of their new documentary film, Restrepo; we are re-posting the podcast below.
Montana Wojczuk interviews Sebastian Junger and Tim Hetherington about their film, Restrepo, winner of the 2010 Sundance Grand Jury Prize for Documentary. Restrepo documents Junger and Hetherington's experience as journalists in the Korengal Valley in Afghanistan, at the American military outpost of the same name, deep in Taliban-controlled territory.
In this podcast, Montana Wojczuk interviewed Sebastian Junger and Tim Hetherington about their film, Restrepo, which won the 2010 Sundance Grand Jury Prize for Documentary, and premieres this month in New York and L.A. As embedded journalists in the Korengal Valley of Afghanistan, Junger and Hetherington wanted to create a film that was as narrative as a war movie, with actual footage of war, expressing the anxiety, violence, and boredom of being part of a small unit of American soldiers fighting in what U.S News & World Report has dubbed, "the most dangerous place in the world." Restrepo is named for the outpost these soldiers created, high in the mountains of Afghanistan. Named after a member of their team who had died in action, Restrepo became the "tip of the spear" for the American war in Afghanistan, thrust far into Taliban-controlled territory.
Sebastian Junger has been reporting from Afghanistan since 1996. He is a contributing editor to Vanity Fair and the bestselling author of the "The Perfect Storm" and "A Death in Belmont." His latest book, "War," documents his time in the Korengal valley. Photojournalist Tim Hetherington, author of "Long Story Bit by Bit: Liberia Retold" has reported on conflict for over ten years. He was awarded the 2008 World Press Photo prize for his work in Afghanistan and is a contributing photographer to Vanity Fair. Of "Long Story" Hetherington has said "I've never seen myself as a war photographer. This is about narrative."
In Restrepo Hetherington and Junger have used a light touch in creating a narrative out of documentary material. The result is a film that, while it tells a story, allows us the breathing room to make our own meaning out of the images on screen, and in our reactions may say more about the audience than about the filmmakers themselves. Restrepo has angered some for not taking a political position, and it is indeed uncomfortable not to be able to retreat to the safety of polemic, but perhaps we can take a page from these journalists' willingness to enter contested territory unarmed.