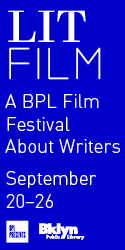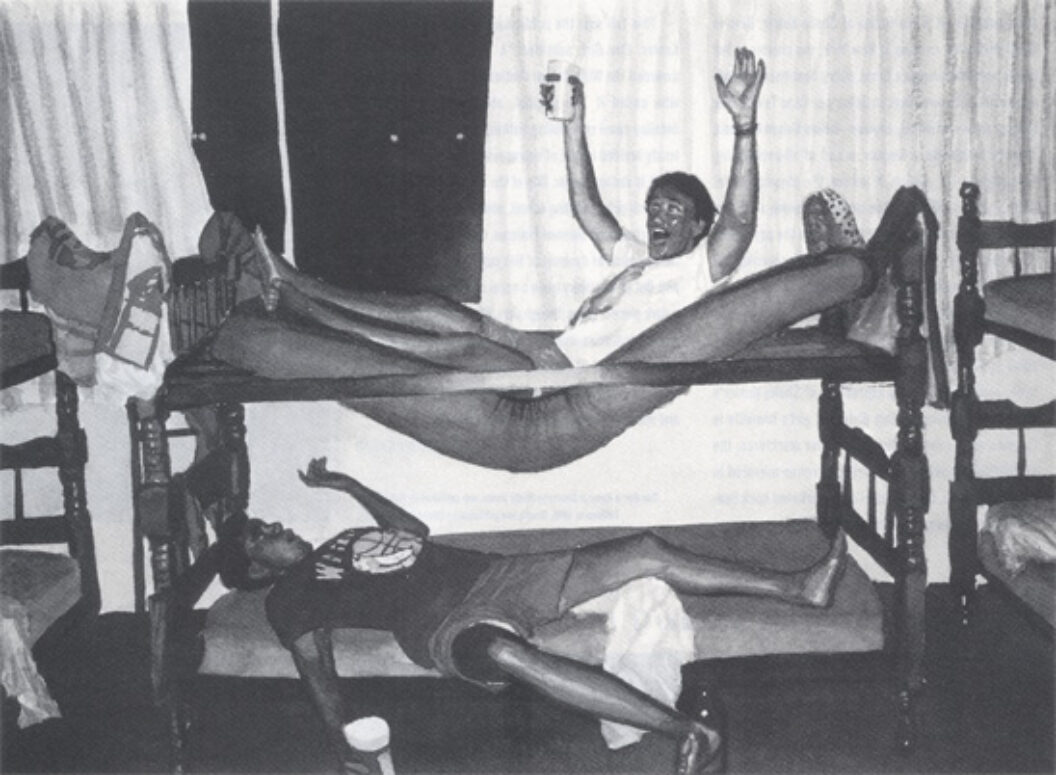 In his first New York solo show at 303 Gallery, the 26-year-old Canadian painter Tim Gardner works from his brothers' and his own snapshots of their friends to create a vivid depiction of teenage male-bonding games glimpsed in the suburbs of Toronto, Winnipeg, and Vancouver. We've seen this subject before, but the peculiarities of these ritual passages still resonate, located here in millennial middle-class splendor (knives, guns, and needles have been replaced by logos and beer, carpenter's pants and baggy shorts, skinned heads and Taco Bell). It is a shock to see a subject that has belonged so memorably to photography and film treated in the medium of watercolor, especially watercolors derived from snapshots. Gardner uses the medium's lyricism to rejuvenate the bonding genre, unmasking the emotion and eroticism otherwise repressed within its rules. As usual, togetherness has nowhere to go, but into rituals of sports and getting wasted, usually in combination, often at night. A naked runner sprints down a track, his clothes kicked off on the sidelines, his pallor and precise outlines revealed by the flash of the camera, casting the night as a dense blocky mass around him. A posse of four playing Beer Mile pause from running track to chug beer and throw up. A swimmer does laps naked in a pool, his untanned buttocks accented with the intrusive curiosity of photo flash; a guy pisses off a high-rise balcony onto holiday lights below, his wasted face punished by the glare of the flash. On a bright sunny day one of the guys opens up the front of his shorts like a basketball hoop to catch a tossed ball. Who's tossing the ball? Who's taking the picture? It's a period piece and an insider job, where the camera's role is part of the ritual, where the ample contextual space supplied by photography meets the emotional abstraction of painting, and where the artist, faithfully reconstructing, nevertheless allows himself to swoon over the whole thing.
Originally published in
Featuring interviews with Frank Stella, John Currin, Jim Crace, Frances Kiernan, Brian Boyd, Marsha Norman, and Arto Lindsay.