The founder of the Red Hook Art Project is devoted to helping her Brooklyn neighborhood thrive through arts, education, and the resources her community urgently needs.

Discover MFA Programs in Art and Writing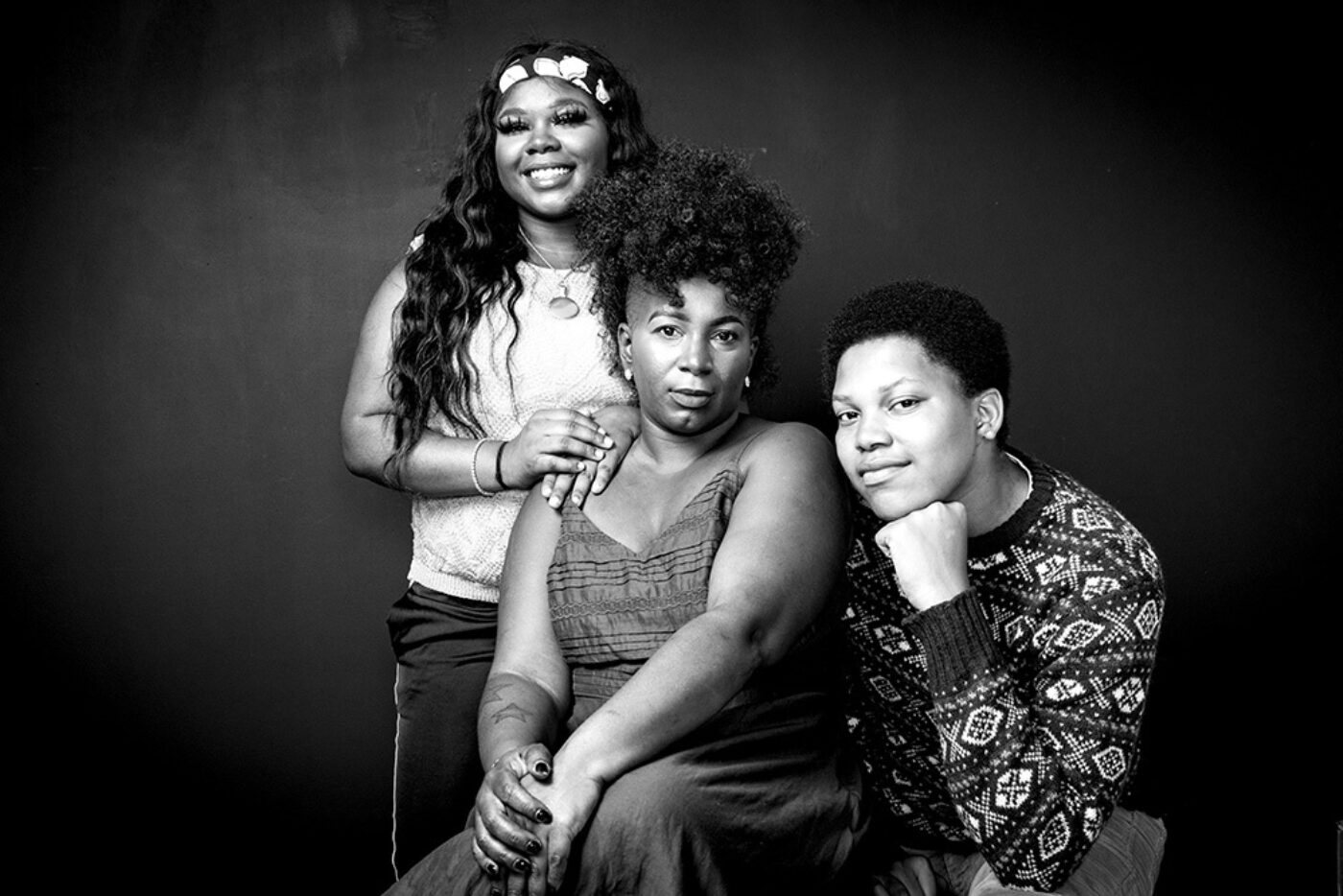 Over the past decade, Tiffiney Davis, the cofounder and managing director of Red Hook Art Project (RHAP), has established programming with a unique pedagogical approach: "meeting people where they're at." Operating out of a storefront in the heart of Red Hook, Brooklyn, RHAP provides children and young adults living in the neighborhood with arts, music, and performance programs, with academic support and stress management classes, all free of cost and tailored to their needs and creative interests.
RHAP is a cyclical educational arts space that delivers community assets often not accessible on the local level. It empowers the Red Hook youth, volunteers, and residents involved in running the project to put resources and support back into their own neighborhood. Davis and her collaborators aim to acknowledge and respond to the lack in their community while generating love, healing, and understanding. Her commitment to creating space for trust and growth helps her students gain agency over their education, creative pursuits, and wellbeing.
—Sofia Dixon
Sofia Dixon
Can you tell us what experiences of yours led to the formation of Red Hook Art Project?
Tiffiney DavisI'm a single mom from Brooklyn, and I've lived through many challenges and obstacles. When my son was young, he used to draw all over the walls of our public housing apartment, and I was that parent saying, "You can't do that; we'll get evicted." I didn't recognize his talent until he went to PS 27 in Red Hook. There was a lady, Dierdre Swords, who was teaching reading and math as a volunteer. But at heart, she was an artist. And she was like, "Wow, this kid is amazing." So, she reached out to me, and she was real persistent. She started giving him personal art classes, and one day she gave him a class in my apartment in the NYCHA development in Red Hook where we were living at the time. He drew something from the Sistine Chapel—I saw him do it, right there, within minutes—and I was like, Wow, this is major.
Eventually, she said, "You got to get him into a good art school." Her being a white woman, she didn't realize that the school system does not work for us that way. I said, "I don't have the funding or income to get him into such a school. And he needs to build a portfolio to do these things." She said, "I'll take care of it."
Then my son started bringing friends from the neighborhood to the classes, and I would tell the parents where they would be and that everything will be okay. Deirdre would take them to Coffey Park or to her home studio on Van Brunt, right by Mark's Pizzeria, and give them classes. And one day we was sitting in the school auditorium and she goes, "We have to do much more. We have to create something."
That was the beginning of Red Hook Art Project.
I was the parent coordinator, and I told parents how much this art project was changing my son and my entire household. My son was an introvert. He always passed his classes, but he wouldn't talk or engage. But with Dierdre, he had started to open up and blossom. Dierdre had the resources for not only my kids but also for others. And she saw that I had leadership skills and we needed that. So we created this small community to help students build art and music portfolios, so they can get accepted into schools like LaGuardia, Edward R. Murrow, and Art and Design High School, which all have major art programs.
Like I said, I had seen what it did for my son. So I wanted to spread the word to people that looked like me. People that was giving up hope 'cause their children may have been misbehaving in school and the parent can't understand. But all the time, they just needed access to art, and to be able to have a voice and be seen a different way.
I became an ambassador for the program. Sometimes, being a Black woman, we shy away from believing that every white person has our best interest at heart. But when they see there's a Black person in leadership, it makes them feel like, Okay, my child is safe. It's not a program coming into our community from outside, saying, "These people need this." It's actually a Black woman whose son went through the program. She is the leadership. And she stands by everything.
For me, that's where the impact is. Because I've grown up and been in communities where white people with resources do things to just feel good about themselves. They bring programs that don't really fit. They need to communicate with the community on what is actually needed.
So it was really important to me to create an organization that meets people where they are at and that uplifts their voices through art. Also, there were other underlying issues that needed to be addressed in the Black community over the years. There's so many lacks—around therapy for depression and things like that. I knew we needed to offer more services. That's why we started providing social work for stress management—how to cope with, or even just live in, the environment you are in. Because the government for whatever reason is not taking care of where you live. So, we're providing a space where the community can all come and be safe, seen, and heard. The children call it their living room.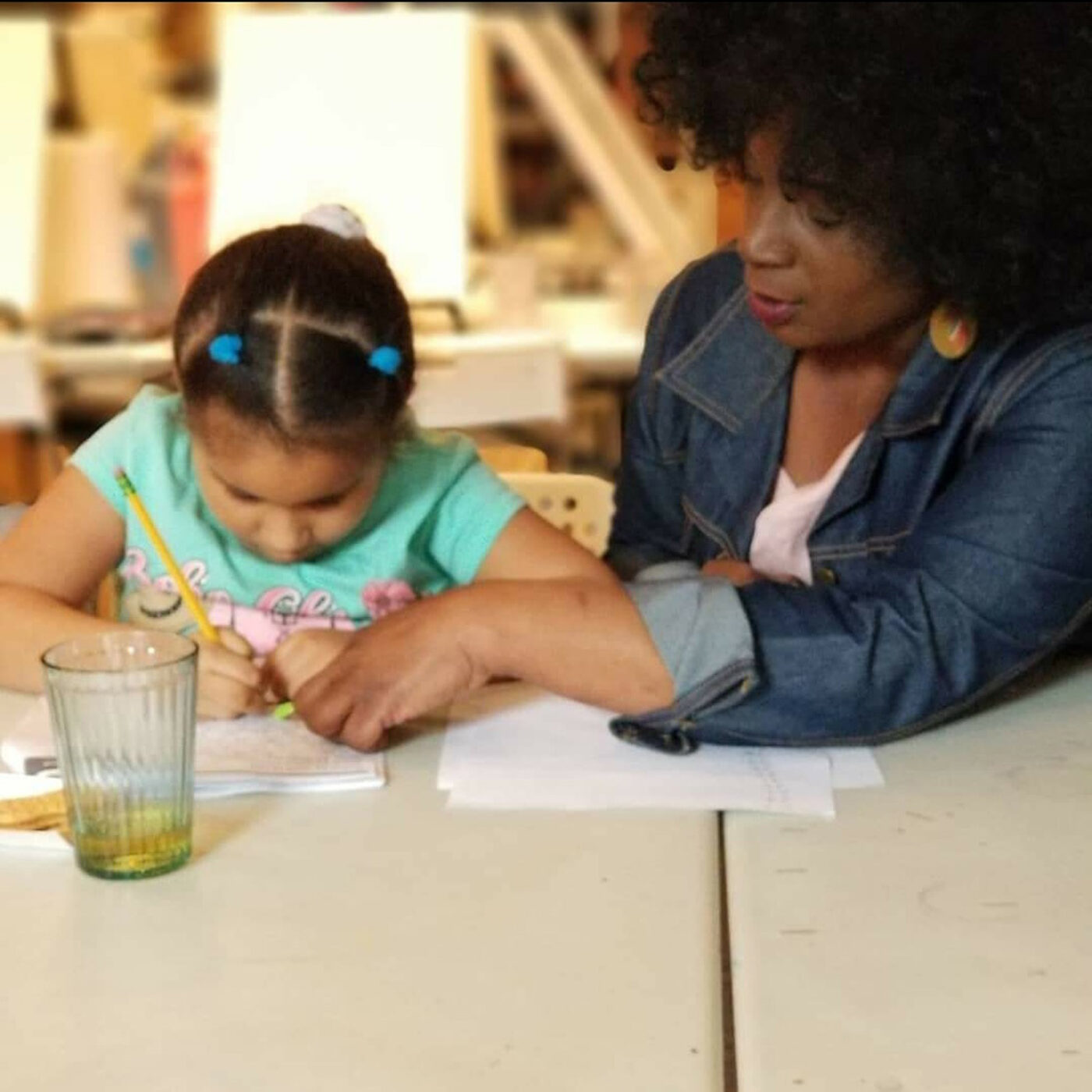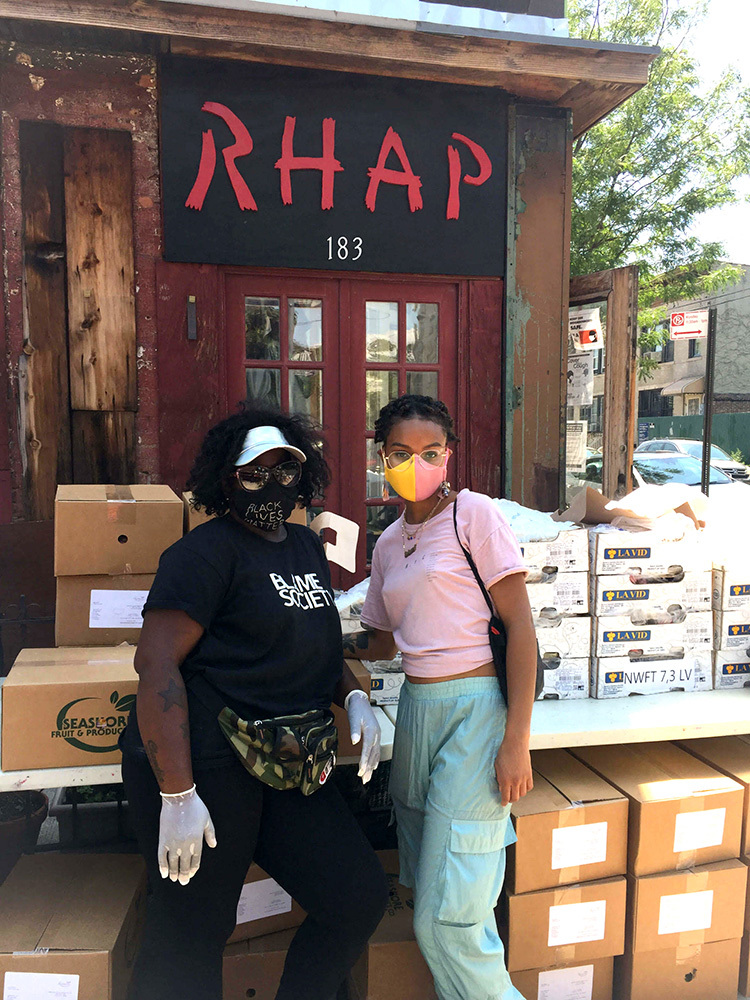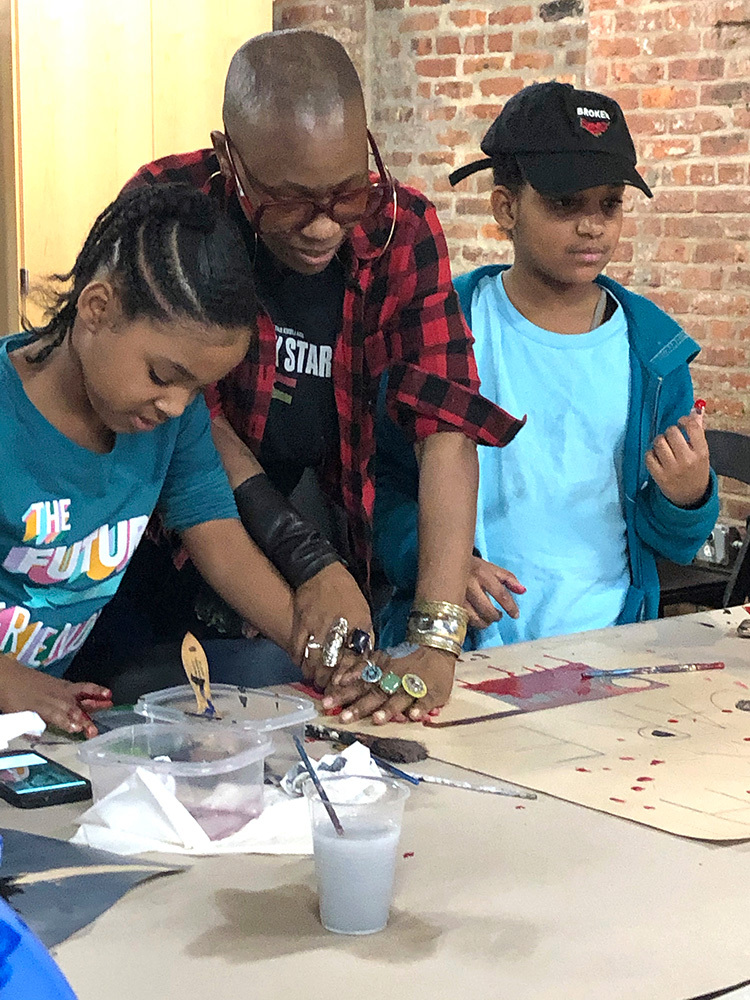 SDHow do you present RHAP to prospective students or families?
TDI didn't come into RHAP as a professional. I always came at it as a parent and as an individual that had lacked and is seeing the same lack as an adult. So I would tell them, "When we see these needs in the community, we can create support systems and opportunities for our children. It has an impact and reinforces that we are great."
I always ask, How do we present ourselves as engaged citizens, as individuals who create, and share the same values for our community? Through all these layers, it's about bringing people in and creating a space that families feel they can trust. It's not just us saying, "This is what we have; this is how we're going to do things." It's about being in that gray area, and being willing to change for the community that you serve. Because as we know, change happens rapidly, and we have to be open to move with that change. As the community grows and people move out and others move in, certain things are gonna shift. So how do we continue to show people through art that we can heal and love each other and have unity and understanding but also acknowledge the lack? And how do we share resources and inspire other communities to do the same?
SDYou've spoken to me about growing up in a different part of Brooklyn. When did you move to Red Hook? TDI moved to Red Hook when my son was around seven. I came from the shelter system and had applied to NYCHA, or Section 8, housing. I got accepted for a Red Hook NYCHA development. I was a little familiar with the neighborhood because my father's family lived here. Before I moved to Red Hook, I grew up in the Brownsville-Flatbush area, near East Ninety-Fifth Street and Church Avenue. My mom struggled with a drug addiction. It was really a sickness, but I didn't recognize that as a child. I only saw that things were different for me than for my friends. My mom had company all the time. I struggled a lot with her addiction and with having to go to school with individuals who, you know, looked like me and who was also in bad situations. They sold drugs so they could eat. And they knew what my mom was into. It was kinda hard to go to school and focus, so I didn't. I did not finish school at the time that I should have—due to all those things and then becoming a mom at the age of fourteen. And then having my second child at the age of eighteen and going through the shelter system.
I was riding the train, just trying to figure out where to lay my head, where I would feel safe. And I thought, I want more for my children. I don't want them to see the same things that I saw. I needed a chance at life to show people that I love. So I put myself through the Covenant House in Manhattan, where you get shelter and food. It was not really much support, because everyone was facing the same challenges and it was just overwhelming for the workers to help everybody who was coming from the same place. People would steal things, and I didn't feel safe there. Because I was still a minor, they could only provide me a bed and food but not an apartment. Then I went into the shelter system. Back then it was called the Emergency Assistance Unit, which today is the DHS' PATH program. Being a young mother, I realized that the system is not for me. They try to take your kids from you; they try to break you instead of guiding you to become better. There are so many rules, which are hard to follow when you're trying to work. I was placed in the Bronx and they had a curfew; you had to be in by 10 PM. But my job was in Brooklyn, so I had to give that up and find other work. I got kicked out of one shelter because as a working mother I couldn't keep up with their rigid rules. Once you get kicked out, you got to go back to square one and start over from the beginning. It was real challenging going through all of those things, but I was able to conquer and push forward.
There was a DOE program called Summer Youth, and I was able to get picked to work there as a student counselor every summer. I met people who understood that I really had a drive to make a better life for my children. Then I got a movie theater job. It was a big deal for me to work there, but also a struggle because it was hard to find babysitters. So I would often go there with my kids and while I worked my shift, I left them in the movie and an usher made sure they were okay. I got away with it for a long time. Later I worked out a schedule with a friend where she'd work the day and I'd work the night. She lived across the street from the movie theater and would watch my children for me. She was a much older woman and she wanted to help me. She saw that I was trying my best and just didn't have a way.
I didn't go back to school to get my high school diploma or GED until the age of thirty-four, so all that time, I just watched people. I'd be sitting there observing people do whatever they been doing, like working on the computer, and I'd think, I want to learn how to do that. What words do I need to look up? Because I hear other people saying them and I want to say them too!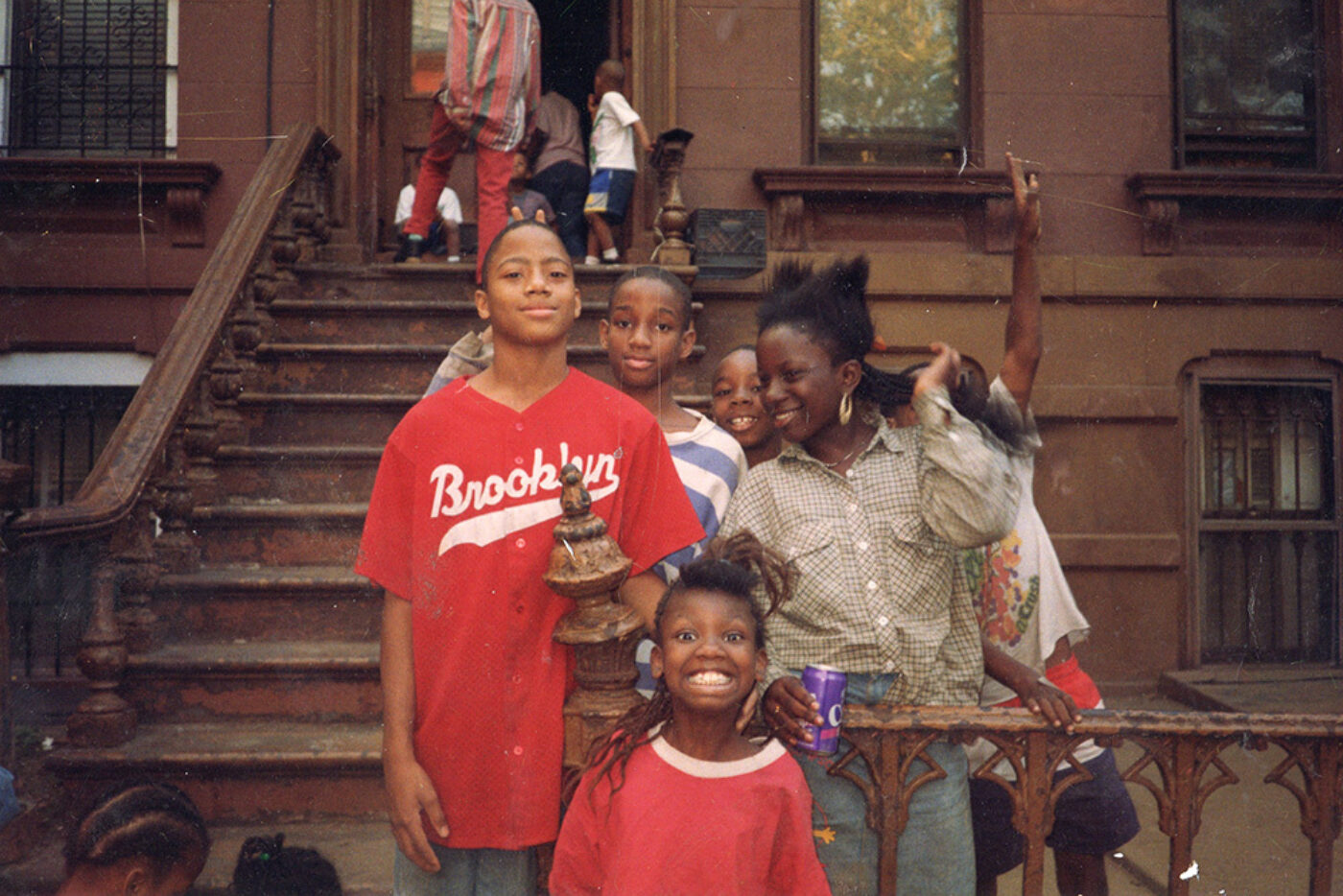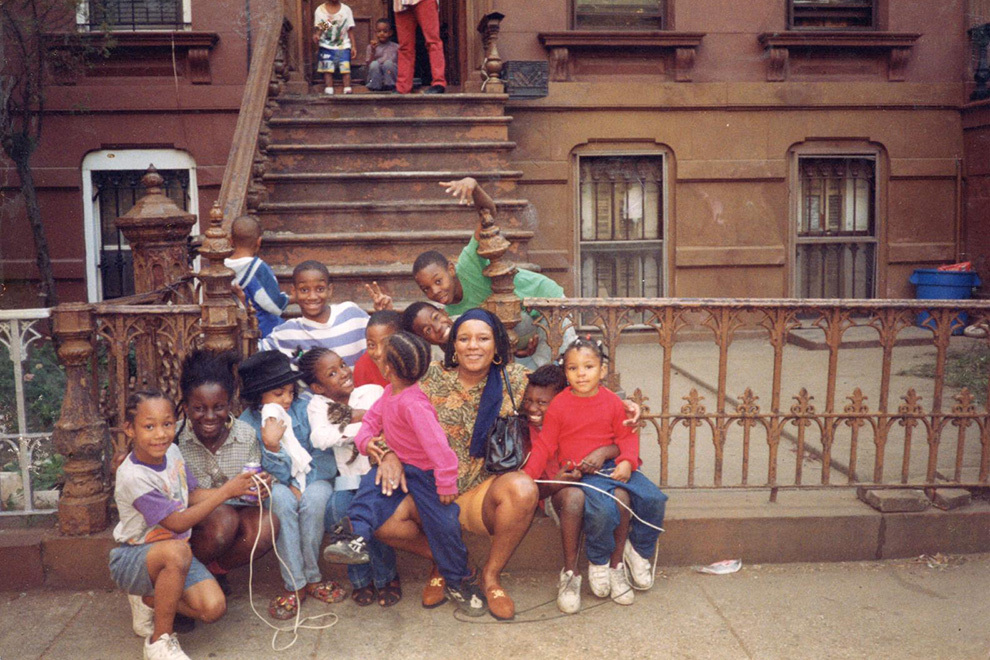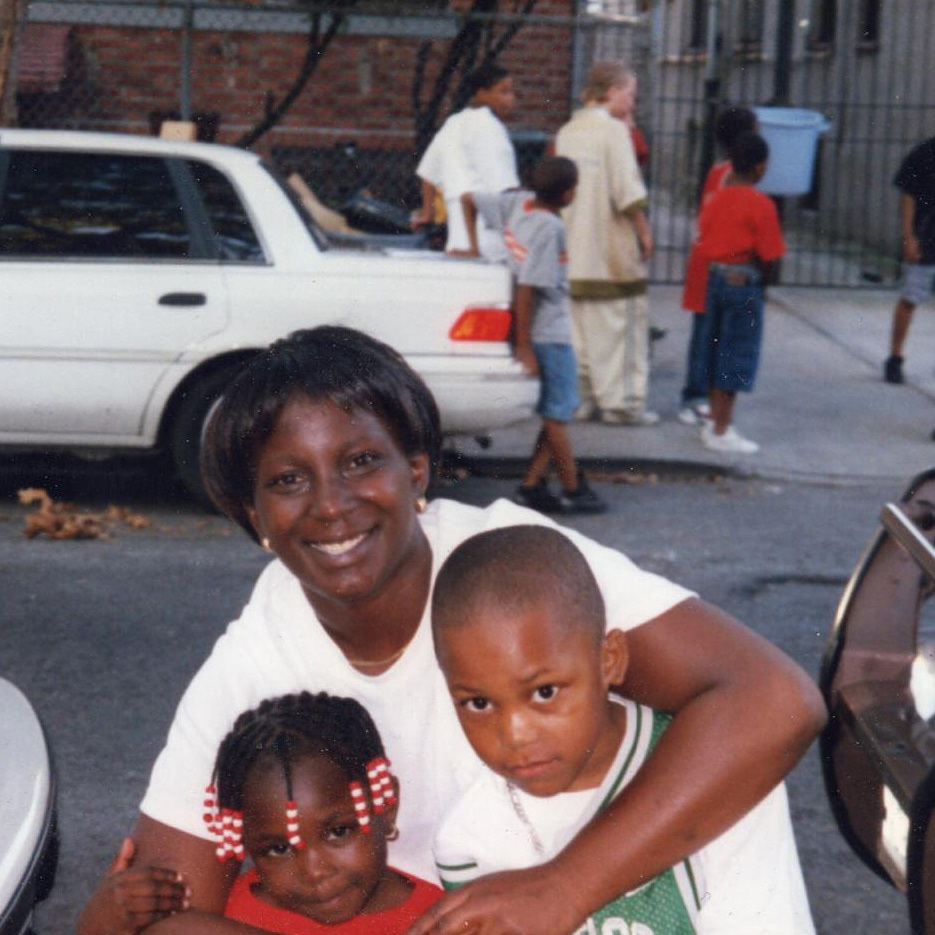 SDDeidre Swords and your son created an educational experience with emphasis on his interests. Something similar happened to you when you were young, right?
TDYes. My fourth-grade teacher, Ms. Smith. She didn't give up, no matter if other teachers said, "You're not gonna be nothing, your mom is not there to support you," "You don't smell good," "You don't know what you're doing," or "You're not taking care of yourself." Ms. Smith saw me and was like, "I'm here to support you." She took me to the store to get me hygiene products and teach me about menstrual cycles. She helped me a lot, even when I got pregnant; she never judged me.
She taught us how to use words that speak to us, and to believe in ourselves. I have a whole song she made that I can repeat word for word to this day. I sang it to my children and to RHAP music students over the years, so they have certain words said to them that gives them courage to go on. Ms. Smith provided that for me.
SDWhat were the words?
TDBe yourself and be for real, don't take drugs and never steal, do the best that you can do because you have the potential and the best life ahead of you. Let God be your guide and honesty be your pride, never underestimate the things you can do, think well of yourself and walk right through.
SDThat's awesome.
TDGrowing up in the '80s and '90s, the drugs out there was heavy.
SDMs. Smith's investment in your overall wellbeing to make you comfortable in school seems like RHAP's approach now. How did you come to understand that educators should be attuned to both the material and emotional needs of their students?
TDI think a lot of the kids in my class had their mom and their dad. Some of the parents may have been functional addicts or not addicts at all, and they were able to show up for their children. When I look back, I think my mom wanted to be there, too.
My best friend had these colorful notebooks and a dictionary and a ruler and a pencil case and I thought, That is what school is, and if I don't have those things, I'm not supposed to be in class. I can't participate. I could spell words out loud, but when it came to writing them, I just felt I was not prepared. I only had a plastic bag with some paper, or whatever I could find. Once my teacher realized that, she got me what I needed and then she saw that I was able to do the work. And she continued to push, push, push. But eventually she moved on to a better position. And I guess, a part of me left too. That's when things got more rough for me. I found the streets, and I had friends whose parents worked late, so we would go over to their homes. You don't want to get caught in that life.
Then you have children and you want them to do better. But you're going down the same path that you're trying to protect your children from.
SDIs the food justice work that you do a result of your own experience growing up?
TDYes. I grew up hungry. I remember the food stamps and all the little welfare cards. Sometimes the drug dealers held my mother's welfare card, if she owed them money or whatever. She wanted to be good. Thinking back, I'm like, Damn, being a kid I couldn't do much, but if only there had been somebody that could have helped her.
I remember my oldest sister, my twin cousins, and I having cereal. We all wanted to eat and there was enough cereal, but not enough milk. We were like, How do we share so we all can eat? I remember it like yesterday—we wet the cereal, ate some and passed it on. I remember days where I just ate freakin' butter to not be hungry. It was real. And I knew that was something that led me to the streets and to people's houses—I wanted to eat and see my friends eating. I knew what not eating was doing to me; I was so stressed that I fought the world. I would go outside and fight people. I didn't even care who they was or what was going on. I couldn't fight my mother, so I would go outside and fight, because I was so angry and hungry.
SDI'm sure that ties into your commitment to providing stress management support through RHAP.
TDAs a kid, my only way out was through friends, and meeting the two females that became my besties. I love them dearly and also their parents. When I came to their house at four o'clock in the morning, the mom was like, "You need something to eat."
My mom got better over the years with getting food. She understood. But I was so angry at her that I would run away to my friend's house, which was like nine blocks away. My friend's mom wasn't asking questions, she just fed me. So I was like, I'm gonna stay here.
SDThat makes sense.
TDI was trying to find ways to understand. I started hanging with the wrong crowd. I was getting into things, but I just wanted to eat. I wanted McDonald's. I wasn't that kid that just went and got a happy meal. You know, a happy meal was a real treat for me.
I remember my eighth-grade graduation. My mom was so strung out, she didn't even make it to my graduation. She didn't buy me anything; I remember her laying on the couch, and she gave me twenty dollars, saying, "Here, go get yourself somethin'." And I went and bought these black and white plaid shorts. When I look back, I'm like, "Tiffiney, what the hell?!" (laughter)
I was so used to going out trying to find a way to eat and making sure my siblings ate. "People hungry? Let me go find us some food." I knew what hunger did to me. Not that I regret having my children, but being hungry was part of me going out there and having sex with people: I needed to eat. I thought, If I'm having sex with you, you're going to buy me dinner.
I don't want that for our youth, so if I have to work twenty-four-eight, as they say, in order to provide, I will. I'll go over mountains because I do not want our youth giving themselves away because of hunger pain. They are living in some trying times, walking around with a smile and being strong. I see that. I was that.
SDWhat is it like for you to work with kids who are going through things you went through when you were young?
TDMan, these kids are strong and powerful. They teach me how to have the strength and courage to go on. At times, as an adult, you want to break down because you can't fix the things that you know should be fixed. So to see them walk through these things and smile and show up for themselves and not judge themselves out loud, for me, is phenomenal. That's the integrity that everybody should have.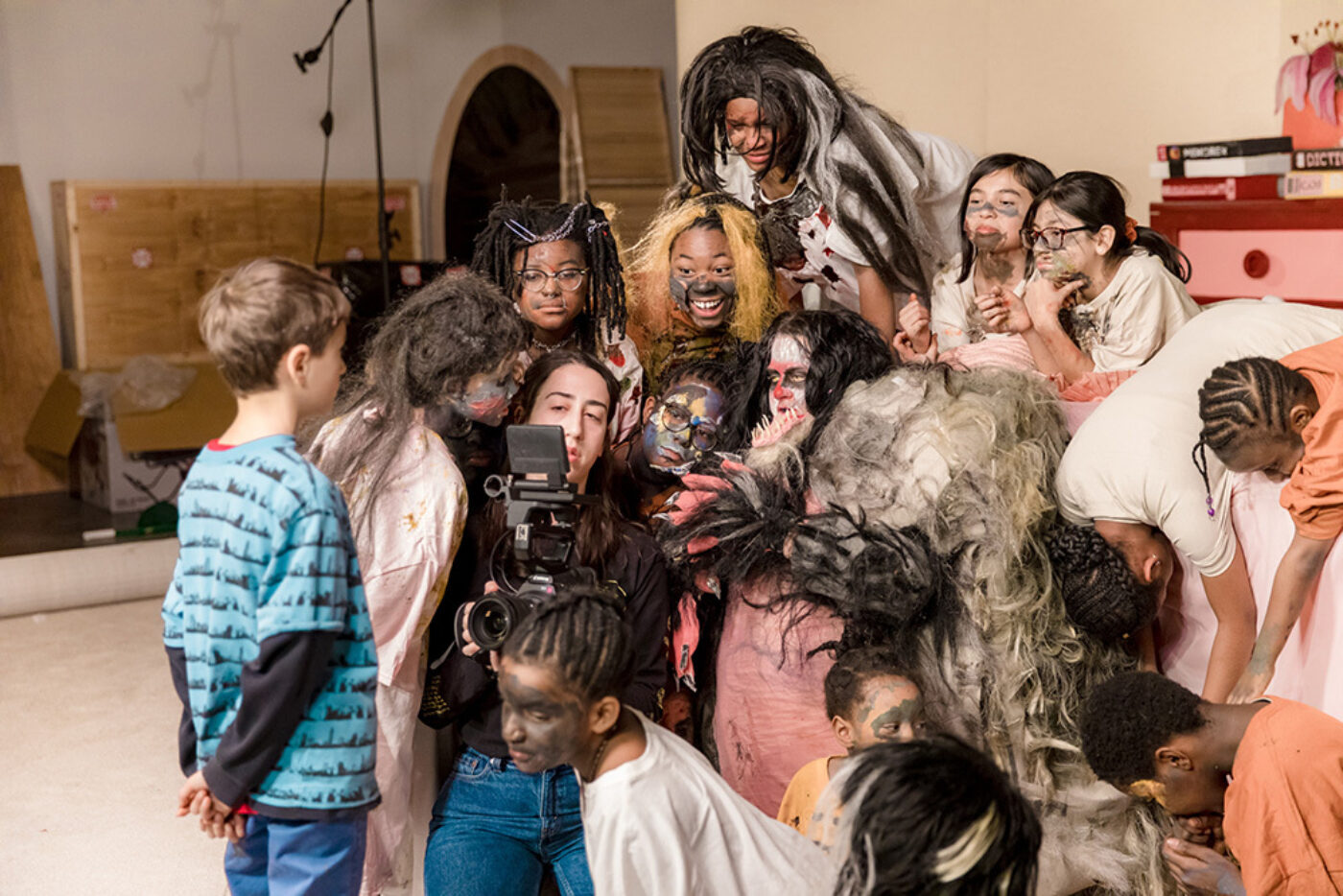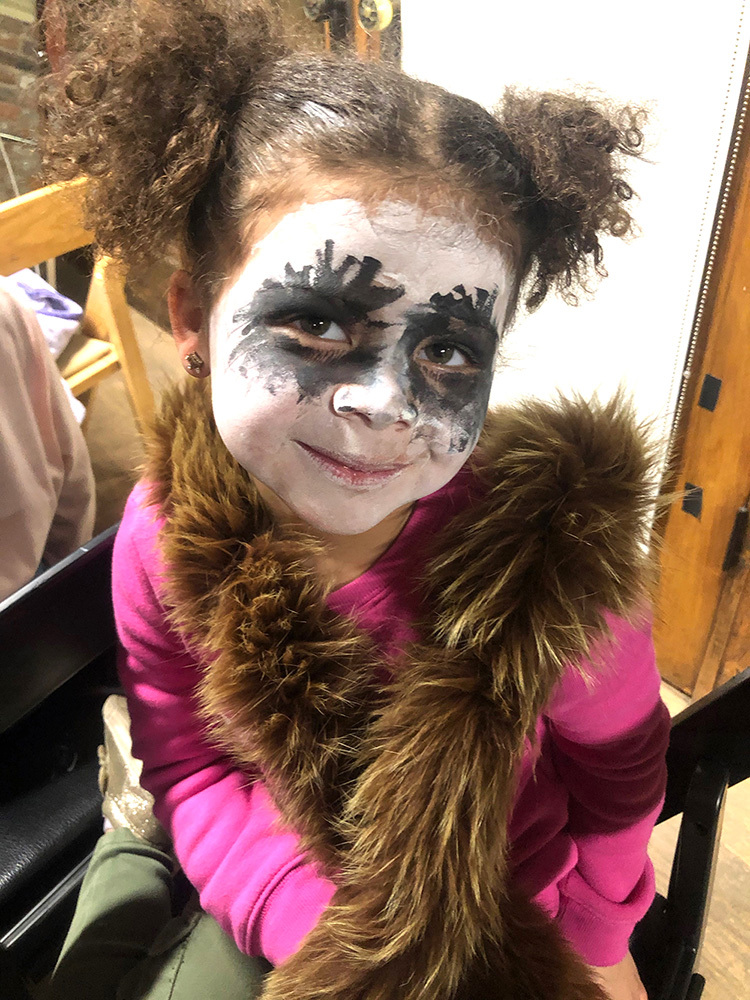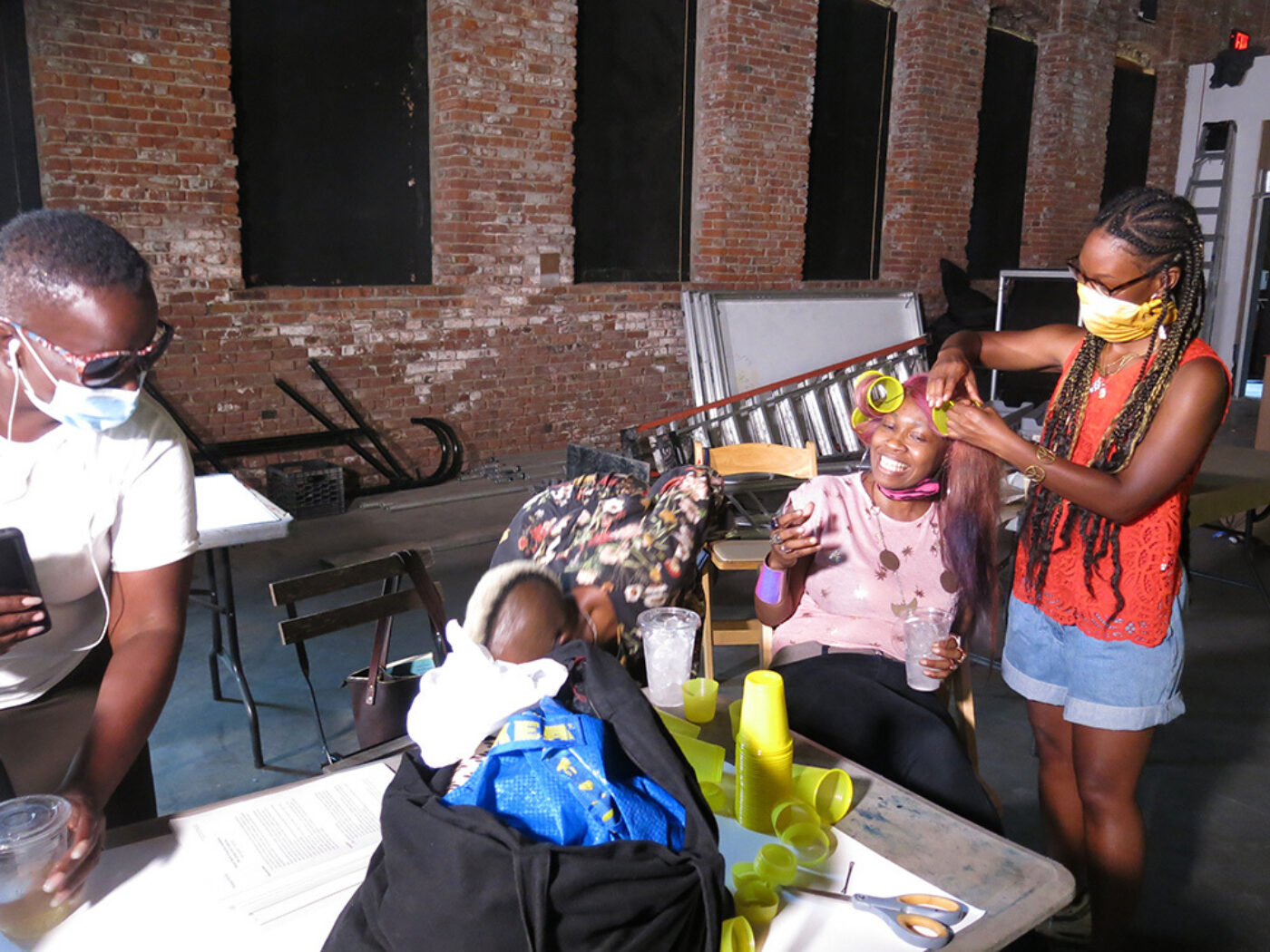 SDHow do you tailor RHAP's classes and programming to each student?
TDWith our students, it's all through the arts and through impactful, long-lasting relationships with them. It's not about a stop and drop in. We want to guide them and give them the tools necessary to go out there and be leaders.
When students come in the very beginning, they awkward, right? And then over time you get to know who they are, how they move, when they happy, when they tired, all their strengths and weaknesses. When colors change in their art, that can speak to what they're going through at the moment. I'm seeing them grow and shine and feel confident and able to say, "I am enough." Like I've said, I saw what it did for my son. I don't know what life would look like if we didn't have RHAP. My daughter was a child who needed me much more than my son. When I worked corporate dining, I wasn't able to run to her school when there was a situation and I needed to be there for her. But then, starting RHAP, I was able to show up for my children's education. My daughter graduated high school at sixteen years old, a year early. She graduated as valedictorian, with a 4.0 GPA.
Being able to create music gave her a voice through everything she went through. I wanted to nurture that and have my children be examples of the program, so people could see: This is what success looks like. And this is what it can be for a lot of other individuals.
The goal is not to be selfish; the goal is to share the resources and share the success. RHAP is bigger than myself. The next person in line will take this on because our community deserves this. Why do children have to leave their neighborhood? Why do they have to pay crazy amounts of money for something elsewhere when it should be in our community and provided for free by individuals that live here and see the need? People willing to nurture every child that comes through that door and meet them where they are at—that was the goal, to make a space so people can see that it can be done. And it didn't start with money; it started with a conversation.
SDWhat advice would you give to someone who wants to do something similar to RHAP in their own community?
TDI would tell them to roll their sleeves up and get ready, write things down and make it happen. Do not shy away from the need you see. There's a reason why you are thinking about these things.
For individuals who do not have money, I would say it starts with understanding your community and sharing your business plans with them and seeing how you can support their vision in a way that is totally free. For individuals who do have money, I would say, make sure that you're in line with what the community needs and are willing to shift gears when necessary because it's the community that you serve. I say that because nine times out of ten, the person with money is not a person of color.
Even with RHAP sometimes, people meet me and say, "You're Tiffiney Davis?!" And I'm like, "Yeah." And they go, "They have you listed as a cofounder." And I say, "Yeah." And they ask, "Is this program sustainable?" And I'm like, "Uh, yeah." What makes you say that though? Because I'm a Black woman in leadership?
SDThere are art spaces in Red Hook that have access to many resources and wealth but do not invest in their immediate community, like through education. What thoughts do you have about creating meaningful connections between art spaces in Red Hook?
TDMan, that is a powerful question. I'm trying to come up with the right words because there's a need for it to be advocated. There needs to be more room for Black artists at the table and access to the same resources that white people have. But it has to be in a way where we don't feel it's just a box checked off, like they met a Black person, had a Black show in their space and they are like, "Okay. We did that."
People want to feel they are invited and that they get treated equally, even if they don't have the right amount of funding or number of followers. My goal is to continue to create conversations and spaces where individuals can see people's talent and potential. We all kind of want the same things in our community. I've put much work into creating those conversations. I hope that people are making changes and are mindful of how they acknowledge others, listen to others, and bring others to the table. And I hope they are respecting their ideas and not stealing their ideas.
When you say "Black Lives Matter," what do you mean? Do you mean this body breathing? Or do you mean me having the same opportunities and the same resources as you? What does it mean to you? Are you going to tell me that because I don't have a certain credit score, I can't live in this community? Some days, I just… I don't understand. You're shouting "Black Lives Matter," and yet, we've been existing for years. It's like a freaking trend. I see the BLM signs in restaurants, but when I go there, they don't treat me that way.
I think white people first need to just stop saying "Black Lives Matter" if they're not really willing to identify why Black lives matter to them. I also believe that white people need to listen and ask, "Where, where, where can I be of best assistance to you right now?" You know, stop being the leader and the face of a Black story.
How do we speak to justice, how do we get equal opportunity if we don't come in numbers? Without a support system and people acknowledging and respecting who you are and giving you resources for the things you need in order to better serve—it's like a merry-go-round where you still feel like there's nowhere to go.
SDLet's say someone living in Red Hook is asking how to be involved. What kinds of support and involvement are you looking for? How do you see RHAP growing in the future?
TDWe are a volunteer-based organization. Being a cofounder and paid employee, I feel that having volunteers can take away the opportunity for students to have teachers that look like them. So, in the future, we hope for the RHAP community to come out of that volunteer model and to be able to pay Black and Brown artists to teach students that look like them.
It could also mean creating stipends for workshops around leadership and entrepreneurship, or for families whose first language is Spanish, maybe helping the parents with language classes, helping them understand credit building or home ownership, things like that. When you teach art, there are also ways of teaching finance so students start becoming entrepreneurs and advocates for their artwork. There's a way to end poverty if we all have these opportunities.
How do we help our children create strategies around finances, because that all plays a part in their future, when they become an artist or have an exhibition or want to open up a gallery. I'm hoping that in the future we can bring in individuals from the community that specialize in those areas and can teach us. Why would people have to take the train to work and school when we can create all of this in our own backyard? People will have jobs here that are meaningful and impactful because we all thought it through together. For me, that's the biggest thing.
SDI wanted to ask about your own self-care. You are always working. How do you manage the stress of your work and what kinds of healing do you try to provide for yourselfTDI would definitely say that it's been a process for me, because I didn't know how to take time for myself. 'Cause I felt that was taking away from somebody else who was lacking something. If I get drained or something happens to me because I'm not taking care of myself, who's going to lead the way, who's going to help the people?
I'm learning how to not have individuals depend on me, but to provide the resources in ways where they can get what they need without me feeling overwhelmed. It took me a while to figure this out. My mission and my self-care is me taking care of others, but that's also not actually true, you know? So I'm seeing that.
The other day, I got a call at four o'clock in the morning. Not even from someone I know, but someone who knows of the work I do. She just needed a person to talk to. And I was like, I can't even give my all. How do I tell this person that I hear her voice on the phone, but I don't understand what she's saying right now, because so much is going on in my mind? So it's learning how to know what I can give and when I can give it. And that's very hard for me. I know I can't change the world, but for some reason I think that I can, but, um, hello! (laughter)
SDThrough the work of supporting others, you've found yourself supported in turn.
TDI'm given so much support as an adult. I've thought to myself, If I had been given guidance as a kid, maybe I would have been a lot farther in my education and my career. But then part of me feels like, No! I like where I'm at and how I'm helping individuals and how helping others is also helping myself.
When I look back, I see many people that was able to help others but they didn't. Like when I had my first kid, I was considered "the girl on the block," "a bad influence," "she's a ho," "she's on this because her mother is bad," "she ain't going to make it." And now they see me and they're like, "Oh my God, you are a powerhouse. I doubted you." Yeah. And I say, "You counted me out when you could've helped me." You know?
SDAre there other ways people can support RHAP in a tangible, meaningful way?
TDThe biggest thing, when serving people of color, is getting government funding or any funding, 'cause people don't understand our mission. RHAP should be provided a free, large space that can service a whole community. I want to see an industrial kitchen in Red Hook. The NYCHA development lacks so many things. Sixteen buildings are without gas right now. And it makes me wonder, what if people had an industrial kitchen where they was able to put in time slots to cook with dignity for their families, and they can eat a good meal. A safe space to go to in their community, you know? People can help by understanding our mission and what resources are missing, and seeing how they can advocate for us.
How is it that people don't recognize that our kids are in school but have never been to an eye doctor. Kids are in school with a toothache because they don't have dental insurance. You don't think, This person has a gun and his depression is hitting and he's hungry and his tooth is hurting, while this other person got everything he needs. And the only thing he knows is to get it with this gun. You know? No, no, no. He's not angry. He's in a system that don't give a damn. You know? He's deprived of basic human needs. And you got families who had no choice but be in the drug game. Because let's be real, sometimes the system just does what the system does. And these guys get caught up in the streets. And guess what happens? They have a kid, and their kid is stuck in the same situation. They don't have a choice but to be in gangs. These kids don't just grow up and say, "I want to get a gun." All the circles and things I went through as a teenager, if I was with somebody who had access to a gun, who knows if I would have been suicidal or harmed someone else.
SDDuring the pandemic, when resources are even more unevenly distributed, or not distributed at all, your food justice work has accelerated.
TDMy whole goal is to end world hunger. I know we are a long way from that, but we can start in the community we live in. If you look up the justice report or the incomes of people in Red Hook on the two different sides, it speaks for itself—there's a huge gap.
So RHAP continues to bring in resources around food and essentials, like toothbrushes and toothpaste. Many families have to choose right now, Do I buy a meal or Pampers? Do I buy pads or rice? No one should have to choose between the two. They both are important. It's the necessary things that people need to make them feel like they can go on to the next level in life to have hope. You have to see: the system is already failing us. But as people, we should always uplift one another. We owe this to each other. And especially people that scream "Black Lives Matter" and have resources or connections to do more, they should be doing more. And that "more" is asking how they can help.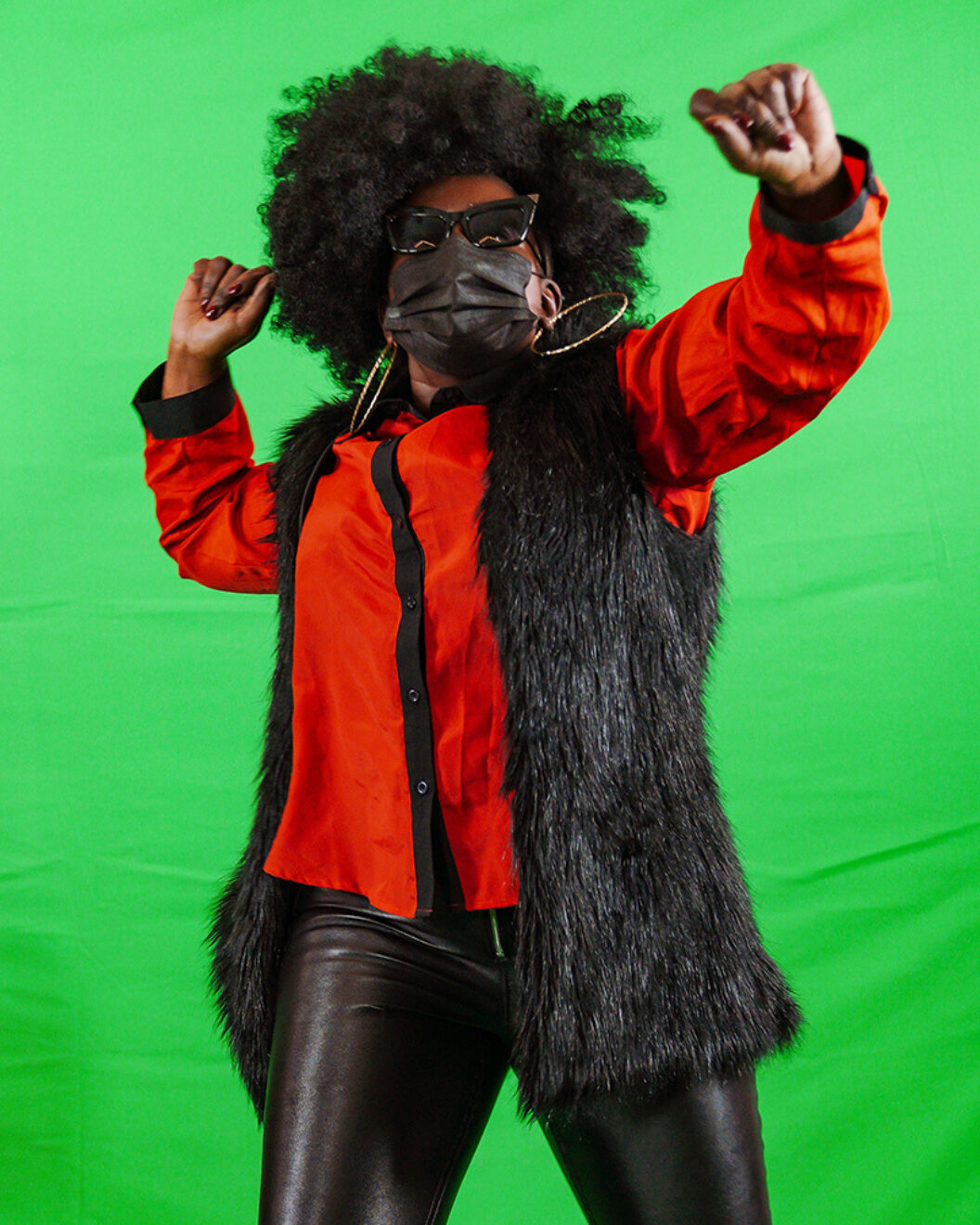 Sofia Dixon is an artist and community arts organizer based in Brooklyn, New York. Since 2015, she has worked as a lead prop designer and educator with the community arts group Whoop Dee Doo. During the summer months, she is a commercial fisherman in Naknek, Alaska. Her art practice works at the intersection of documentation, extreme natural environments, and generational trauma.
Originally published in
---
Our spring issue features interviews with Tiffiney Davis, Alex Dimitrov, Melissa Febos, Valerie June, Tarik Kiswanson, Ajay Kurian, and Karyn Olivier; fiction by Jonathan Lee, Ananda Naima González, and Tara Ison; poetry by Jo Stewart, Farid Matuk, and Joyelle McSweeney; a comic by Somnath Bhatt; an essay by Wendy S. Walters; an archival interview between Barbara Kruger and Richard Prince; and more.