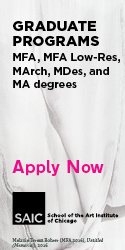 A storytelling bowl with the selective ability to change size and shape, to grow eight feet high, to repair itself when shattered, to save its unlucky possessor from harm's way. The narrator in Tibor Fischer's latest farce-cum-jewel has much experience with rescue maneuvers—it's a real knight in, well, ceramic armor. Lucky for Rosa, the 26-year-old art appraiser/kidnapper, who is the fortunate recipient of this pre-historic windfall. Peopled by unlikely (or likely) characters like Nikki, Rosa's sex-addicted kleptomaniac house guest (who has her eye on the bowl); Lump, the 300-pound aposematic angel (who has her eye on Nikki); Tabatha, the relationship columnist held hostage in a well (whom Rosa has her eye on); not to mention a cavalcade of historic collectors and a frozen iguana, The Collector Collector is a cross between a Mike Leigh and a Blake Edwards film—a hilarious romp through present-day South London and world history, all catalogued through the shrewd eyes of this philosophy-spouting bowl. "We're all trying to find the unfindable," the bowl says. The unfindable being love. But in Fischer's hands, this very simple fairy tale takes on histrionic proportions, all infused with Fischer's arid wit and metaphysical observations. In the end the bowl asks, "What is the purpose of despair?," answering itself, "You don't have to change your life, just your way of thinking." Anything is believable. The paranormal is now a Sunday night phenomenon. Hey, you never know… . And Tibor Fischer just keeps us guessing.
The Collector Collector was just published by Metropolitan Books/Henry Holt.
Originally published in
Featuring interviews with Barry Le Va, Jane Dickson, John Lee Anderson, Lydia Davis, Judy Davis, Peter Greenaway, Roger Guenveur Smith, David Del Tredici, Alfred Uhry, and David Armstrong.