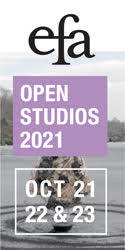 Fig
The fig was soft and purple, with tropical ridges that gave under the pressure of my fingertips. I put it in the pocket of my herringbone jacket to eat on my walk into the village. The boats in the harbor distracted me from my hunger, and then I thought of my wife back in the city and wished she were by my side. I walked under the dark oak canopy of the ferry road and up the gray steps of the house. Serena was lighting votive candles on the railing. She gave me a hug.
"Until the first guest arrives I'm always in a panic that no one will show up," she said.
That meant I was early, even though I was actually ten minutes late. She was fancy tonight, her hair brushed into an unusual state of order. She had purple eyeshadow on her eyelids and, curiously, below her eyes in the circus style I've come to notice on the models in magazines. As she led me toward the sitting room, I remembered the fig. A ripe fig was not a good thing for a pocket.
Through the glass library doors I glimpsed the owner of the house, although I'm certain he didn't know I could see him. He glanced at the sound of my shoes on the wood floor, and then sighed, annoyed. Guests again. Serena and her husband were his guests and they had invited me to be their guest, and though I'd never met him it was easy to sense his dislike of friends of friends, of the need to be polite. He was an eminent person. He'd already met thousands of people in his life, and clearly couldn't see the point of one more. I regretted my intrusion.
Serena introduced us and we shook hands, his brown eyes sparkling at me as though I were first on his list of favorites.
"Please sit," he said, gesturing toward the couch. He made me feel like an old friend. What talent! I thought.
I sat on the couch across from where he reclined in an easy chair, his feet parallel with my eyes. The chair's upholstery depicted a foxhunt in unrealistic fall colors.
My own couch had Redcoats and George Washington on the Delaware, or so it seemed.
"All this crap is thanks to my second wife," said my host.
"And which one are you on now?" I asked. I wanted to remove my foot from my mouth. I hadn't intended what I'd said.
I smelled the fig. I felt the wet fig through my shirt.
I moved forward on the couch and palmed my jacket. The fig felt like a dead mouse in my pocket.
"What is it?" asked my host.
I pulled it out from the warm darkness next to my body, wet pulp dangling thousands of seeds, shreds of dusty purple skin, and held it toward the owner.
Just then, Serena entered the room. "Would anyone like another … what is that?" she asked, laughing.
The owner of the house leaned forward so that the recliner turned back into a chair. Squinting toward me he sniffed the air, his lip nearly rising to his nose holes.
"A fig," he said. "God's fruit. Give me a bite."
Swinging in the Breeze
Joanne and her husband were buying a condo on an island that none of their friends had ever been to. It was so out there that they had trouble locating it on the airline magazine map as they flew above the Caribbean. The first night there, she was scared. The hotel was too big, and beyond the hotel—that just seemed unfathomable. She'd always thought she was adventurous, but this was too much.
That first night she lay awake in the extra large bed, the sheets so crisp they seemed to cut her, and said to herself over and over, "We never should have come in the first place."
Leaving the hotel grounds earlier for dinner, on foot, she'd felt as though there was no security at all. But her husband knew of a place that was supposed to have great fried fish, so of course, off they went. He wouldn't ask directions and it took them a good half hour to find the place, which turned out to be not more than 500 yards from the hotel. But the trip was like a voyage to the end of the world.
There was rot in the gutters. They saw a boy crawling with ruined legs, flappy little stumps to the knees, with pads of old tire rubber fastened to his thighs and the palms of his hands to keep the street from wearing the skin away as he dragged himself along.
The fish was good though, with an interesting sauce made of pickled onions and sweet peppers and peanuts, mixed with sugary vinegar. She really liked that. Even the waitress, a voluminous black woman, was nice to them.
But walking the few blocks home in the dark they saw dozens of people at each bus stop waiting for the chance to grab onto buses so full that people were already hanging from the outside of the windows, swinging in the breeze.
"My God, someone will be killed," she said to her husband, grabbing his arm.
Many streetlights were out and people would appear on the sidewalk out of the darkness as though from nowhere. Her husband gave a beggar some change and she admonished him to never again reveal the pocket where he kept their money. He dragged her into a store near the town square, a fruit store that sold nothing but grapefruits piled in a rusty bin.
"Delicious," said the owner, holding two of the fruits up with one hand. "You're new to the city?" he asked. His English was like he was from England. It was funny. They all spoke this way. She wasn't sure how to reply.
"Yes," said her husband.
"Welcome then," said the man, putting the dusty grapefruits in her hands and closing her fingers gently over them. He wouldn't take any money. "God bless you," he said.
"We'll peel them," her husband whispered to her as they walked away. "We couldn't very well refuse him."
Passing a department store near the condominium complex they noticed a mother and son looking intently at the window display of dull kitchen chairs made from unpainted wood, and a crock full of plain wooden spoons. The small boy said excitedly, "Look Mommy, at all the beautiful things."
"Is this really how these people live?" JoAnne asked her husband.
The condominium tower rose up behind the store, lights bright in the fifth floor model unit.
"That's our place right up there," he said.
Fortune
My wife arrived at 7:00 AM to help me bathe the baby, slide the four-year-old into her school outfit and convince the seven-year-old to finish her homework while eating her cereal. My wife had come to our home from her new life, bags under her eyes, skin freckly from leftover makeup. The kids were happy to see her.
I immediately fled to walk the dog. When I returned, she was standing at the open refrigerator, contemplating the contents. I checked my email at the family laptop near the microwave—nothing from my wife. We did best exchanging thoughts electronically, and she often wrote me before coming over. Apparently, she hadn't thought of me. Eight o'clock came and I ran the girls to school.
Having insisted that she would never abandon her kids, my wife stayed in our house from the morning until the sun went down, even though we were paying a babysitter. She played with the baby, and, when they came home from school, cooed with the four-year-old and shared secrets with our eldest. In between, she checked her email as though it were a stock ticker, and her phone rang tinny sounds every few minutes.
I repeatedly walked from my home office to the kitchen and back, resisting the urge to kiss her when we passed on the stairs. It had been a long time since I'd felt it quite so strongly. I wanted to rip her clothes off.
"Maybe I could help you," she said at one junction, with that old lasciviousness that had looked so good when I first met her, 20 years before.
"No," I replied, "I don't think you could."
The day ended and she left.
I watched her thin body as she stepped down the stoop. The two button hip huggers bothered me.
"Sheer elegance is what I'm after," went through my head as she fled her old life for her new one. It was a wide-open life I knew nothing about.
The phone rang. Sheila, inviting me to have dinner with her, her husband and the singer Joni Mitchell. I'd listened to Joni Mitchell since I was seven years old, and I could summon the lyrics to "Blue" from hearing just one note.
"I thought you'd love to come," she said.
"My mother loved her. I listen to her whenever I want to think about my mother," I told her.
"Oh, you must find a babysitter."
I called Caroline. She was going out with friends, gangsta rap blaring in the background. Haley wasn't home: skiing in Vermont, said her mother, her sister's Justin Timberlake thumping right next to the phone. Rachel was busy too, meditating to the songs of Alanis Morisette and reading Bust. You couldn't disturb Rachel when she was in that state. She gave me the number of her friend, a beautiful blond on the Upper East Side, but she and her boyfriend had tickets to see the White Stripes in an hour.
I looked at the kids sprawled on Indian pillows across the Persian rug, Monopoly money in various fists, and realized that it would be best anyway if I stayed.
The kids hadn't really heard Joni Mitchell.
I put on Blue, and we danced til really late, the middle girl in a gypsy skirt twirling, the oldest, her hair in stiff peaks from glitter hair glue, knocking into furniture, my baby jiggling in those manly OshKosh B'Gosh overalls. I thought of my mother, who raised me and my two brothers, and realized that my new life was much like my old life, the life from way, way back. Here I was, my own mother—no spouse, three kids, we were listening to Blue. The dog barked into the night, the star-filled dark that would last all night, no longer, and then morning
—Stephen P. Williams is a writer in New York City. His nonfiction articles appear regularly in publications such as the New York Times, Newsweek, GQ, Martha Stewart Living, and Ladies Home Journal, and he is the author of a nonfiction book, Cuba: The Land the History, the People, the Culture. He has received a fellowship from the New York Foundation for the Arts and The Katherine Anne Porter prize for fiction. These stories are from a forthcoming collection titled American Surfaces.
Originally published in
Featuring interviews with Marina Abramovic and Laurie Anderson, Paul McCarthy, Christian Marclay and Ben Neill, Jesse Reiser & Nanako Umemoto and Andrew Benjamin, Jimmy Santiago Baca and Adam Fuss, Aryeh Lev Stollman, Shari Springer Berman & Robert Pulciniby and Bette Gordon, and Elliott Sharp.