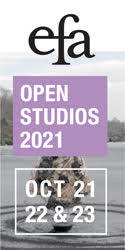 Ingratitude
With the intention of writing another of those works that belong to the ineffable category of the latest literary revelations, Nonici Murla brushes everything aside and begins to toil without interruption on his first book, a novelized biography of Gottfried von Gennrich, sorcerer in the service of Henri I, "The Fowler." The laborious drafting process extends over nearly three years of creative isolation and self-satisfaction. On a morning like any other, Murla is ready to start the final, definitive revision of the 1,312-page novel and finds the first notes in red on the computer screen: "Adjective overkill"; "This character's reaction is unbelievable"; "An extremely rhetorical description"; "Lamentable psychological introspection"; "A very pretentious metaphor"; "An interior monologue is not an exercise in logorrhea"; "A chronological gaffe"; "The ingredients of this concoction are not right"; "I don't understand!"; "Ambiguous shift in point of view"; "Gottfried von Gennrich never travelled to Meissen"; "Error in agreement"; and a long etcetera. Pragmatic and little inclined to esoteric worries, Murla can't find any explanation. The phenomenon is repeated daily, as if it formed part of a biological cycle, and Murla spends all his time removing the comments. Every morning, however, the eliminated annotations have returned to their places, and a red dune ceaselessly advances over the pages of the novel. Murla feels burdened by a plot with an unforeseeable reach. He loses his appetite as well as sleep. He becomes aware of a stabbing pain in his stomach. His right eye trembles. He doesn't shave or brush his teeth. He insults a person distributing commercial flyers. During his most recent insomniac night, he watches the blinking light that indicates the operation of the hard disk and, offended by the machine's disruption, yanks out the plug. The next morning, his eyes covered with the gelatinous patina left by a night of unconvincing sleep, he sits down before the computer and switches it on. The file that contained the novel has vanished.
The Tattoo
One pitch-dark night during the past week, one of those nights when all the elements conspire to achieve the most opaque tones and sensations, the left figure in Willem de Kooning's Two Women in the Country (1954, Hirshhorn Museum and Sculpture Garden, Washington DC)—she of the pink breasts with a yellow brushstroke down the right one-detached herself from the canvas and, leaving a trail of oil, enamel, and charcoal, exited the museum through an office window left ajar. The news wouldn't have been extraordinary in the least if two nights later the police hadn't found her hitchhiking on a secondary road. Much to the misfortune of the insurance company, she sported a tattoo inked over the yellow brushstroke on her right breast: an erect penis in emerald.
The Predominance of Fate
The man who everybody confuses with someone else is called Armeli Sineu. That name, however, functions only in a strictly practical way so as to avoid an appellation that might prove less individualizing (in this case, much less so). Armeli Sineu, or the man who everybody confuses with someone else, is regaining consciousness from anesthesia. The plastic surgeon spent six hours remodeling his apparently neutral countenance, which until today was capable of transforming itself randomly—according to his interlocutor's facial vectors—into the appearance of a childhood friend, a companion on a packaged holiday, a distant relative, a supporting actor, a troublemaking customer, an inveterate panhandler, a television host, a sleepwalking neighbor, or an unfaithful lover. The man who everybody confuses with someone else, or Armeli Sineu, entered the clinic so that he would leave it with a unique, nontransferable face which no one could superimpose, like a transparency, onto clouded photographic images of personal memory. An exclusive face that might exempt him, once and for all, from unforseeable encounters, equivocations and arbitrary misunderstandings, forced handshakes, persecutions and unwarranted drivel, and absurd chatter about unfamiliar people and incidents. During one of these treatments, suddenly catching a glimpse in the mirror, Sineu observes the new disposition of ears, eyes, nose, and mouth, his curiousity piqued. He is reminded of someone. But can't say who.
Lawrence Venuti translates from Italian, French, and Catalan. His translations include I.U. Tarchetti's Gothic romance, Fosca; Antonia Pozzi's Breath: Poems and Letters; the anthology, Italy: A Traveler's Literary Companion; Massimo Carlotto's crime novel, The Goodbye Kiss; and Ernest Farrés' Edward Hopper: Poems, which won the Robert Fagles Translation Prize. He is the author, most recently, of Translation Changes Everything: Theory and Practice.
Eduard Màrquez lives in Barcelona. He published two books of poetry in Spanish before writing Zugzwang (1995), his first work in Catalan and the source of the fiction that appears above. He has continued writing in Catalan, publishing another collection of short fiction, 12 children's books, and four novels. His 2006 novel, La decisiónde Brandes (Brande's Decision), won three Catalan prizes: the Premi Octavi Pelissi, the Premi de la Critica, and the Premi Qwerty. His work has been translated into German, Italian, Spanish, and Turkish. 
Originally published in
Featuring interviews with Leonardo Padura, Amie Siegel, Phyllida Barlow, Kai Althoff, Dodie Bellamy, Edwidge Danticat, Hans Witschi, and Mary Halvorson.