Home of the Bill T. Jones / Arnie Zane Company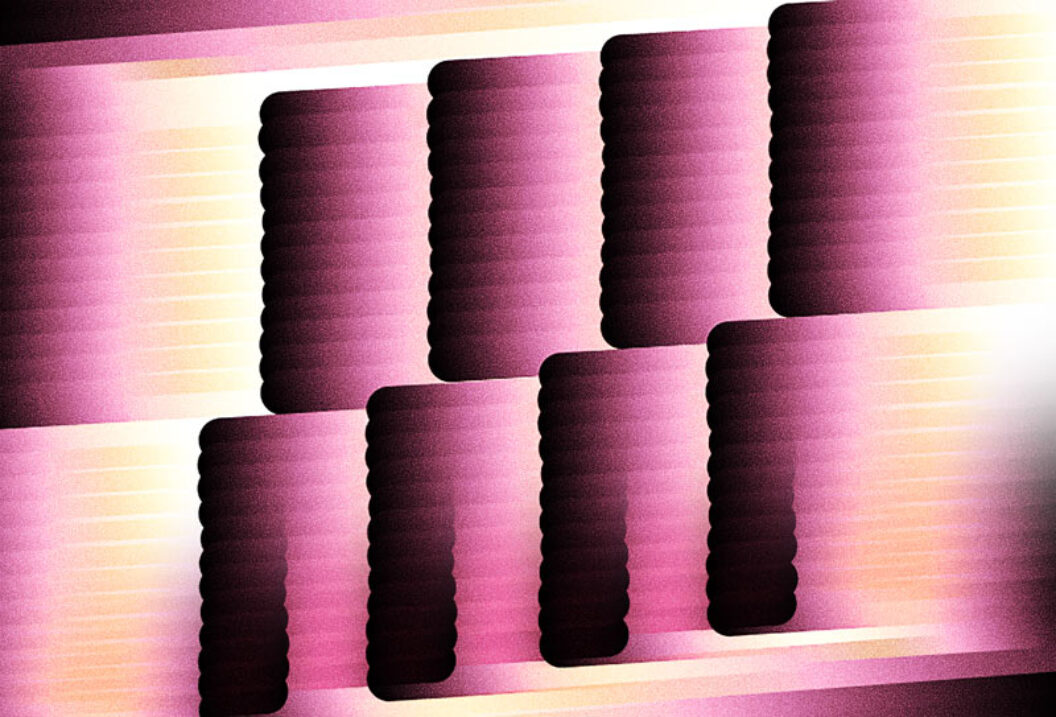 There is a particular
alleyway, not in this country.
I was late, it was dark,
and the fastest way
to reunite with my companions
was to walk down a very long
passage lined on each side
by the backs of buildings
then across a stretch of open road
through to the back entrance
of a gated theater complex
where we were meant to see a play.
Even before I began walking I knew
it was a bad idea.
I was drawn down the alley
by a feeling of inevitability and doom
such as one feels
walking to the gallows
in a hanging dream.
As I walked, I became convinced
I would die there.
The sound of my footsteps seemed
at first to prefigure blows,
then to echo them—
When I arrived at the theater
the performance, it turned out,
had not begun.
My companions were seated
in a group; a few stragglers
arrived by taxi.
I sensed the excitement
that precedes a performance
taking the form of comparing notes
about the afternoon we had spent apart—
I felt something bad had happened,
but I did not know how to convey this;
I wanted, like a child,
to hold up a skinned elbow
or to present myself
as I would to my parents in their bed
when I had had
a particularly bad nightmare—
silent, standing on their carpet
waiting to be admitted.
The dream was never discussed,
only absorbed like a small wave
by the much larger wave of my parents' life
and my place in it.
The curtain rose. It was a comedy;
I didn't speak the language well
so I had trouble following the action. In broad strokes
I could see who was allied with whom,
who was being changed by events for the worse,
who for the better, but not why,
by what mechanism.
When the play ended, the group of us
walked to a nearby cafe.
The play persisted intact in some realm
as, I thought, did my time in the alley.
I had had quite a few glasses
of wine; I leaned my head
on the shoulder of one of my companions.
On the dance floor,
the dancers moved in pairs.
It was late; they had stopped switching partners.
They drifted together like light refracted
from a chandelier, as if one couple
had been split into many couples—
Though which was the original?
They all seemed like copies,
rotating slowly, animated occasionally
by changes in the music.
I made my excuses
and walked back to the hotel.
It seemed a continuation
of my earlier walk,
as if the alley and the street I now walked on
had joined up.
Impetuously,
I changed direction.
I changed direction again.
Each turn felt fated,
like an image
from a fairy tale.
My dread now struck me
as false. Though so did my former wellbeing.
I did not know what to feel.
This was almost to say
I did not know what I was looking at.
I was looking at a street.
It was lit by sodium vapor. Streetlights.
I could not tell if the night was becoming more opaque
or beginning to dissolve.
The hotel was a bright
and silent facade.
And who had been harmed here?
And who would be harmed?
1. In the Woods
She takes off into the woods
Running in the attenuated night
She's rolling, he's shinnying
Like the grain
Everything's moving
You can't tell if he's hurting her—
She keeps slipping out of his arms
And he scoops her up again
2. The Arrival
She's there and it says everything
Una ragazza,
una ragazza!
For the weak it can be very small
It's a matter of timing
3. The Return
She lets it show all over her
There were boots
In the woods
And there was spit
She liked it,
Didn't she?
The townspeople go crazy
They set on him
And she lets them
4. The Reflection
The way she watches herself
As she takes down her hair
Now she knows it
Now she doesn't
She puts the hair back up again
Rhythm 0 (Marina Abromović, Naples, 1974)
On the table, among other objects:
a gun, 10 different types of knives, a rope, a box of matches, a box of pins, a fresh apple, a rose, a camera, nail polish, deodorant, 3 condoms, perfume, a scalpel, an axe, and honey.
There are 72 objects on the table that one can use on me as desired
is the instruction.
She is standing in the gallery. Not speaking. Waiting.
-
There are some things—
you imagine them, and it's nothing like what you imagined.
People say this.
There are other things—
everyone behaves exactly as you thought they would. Down to the dialogue.
-
Two people in a bedroom.
The bodies fit together this way, that way.
You could fuck, you could not.
Between something and nothing,
you choose something.
Is it proper to call it desire?
The piece goes on for six hours.
She says it was torture.
They strip her. They hurt her.
Is it a surprise?
What does the action reveal?
-
It can be fantastic, sometimes, these scenarios—
when suspense has nothing to do with
novelty
as, say, in Anna Karenina
where everyone knows everything from the first
and yet they act
as though compelled—
some force has been captured
in a plot like this
like a horse
in a burning barn.
What horse has Marina captured?
Insofar as the performance is about cruelty, it's a dead horse, but she is persisting in riding it.
This itself may be another horse altogether. A horse called delusion.
We might still be interested in this horse.
Look at her eyes. Such feeling.
-
One of them is using her hand to hold the loaded gun
up to her head. Her finger is on the trigger and he's pressing down
to see if she'll resist.
Like a child in the middle of the interstate, she is trying
to cling to her convictions
in a difficult environment.
In the photos you can see
she's kept her face impassive
but it's wet, she's crying.
The image is moving;
she looks really sad.
They're hurting her; you don't want them to.
-
Or the face is a mask.
That's another line of thinking.
The closer anyone gets, the farther away she is revealed to be.
This is the Christian model.
-
None of this would work
if she weren't so nice-looking.
Beauty is her material;
it's what she has for free.
There she is
right under the skin, looking out—
-
I have a very smart friend
who keeps sleeping with wealthy men
in order to see the insides
of their apartments.
She calls it "lifestyle tourism."
We all keep warning her
that fantasy is one thing
while really doing something
is a whole different proposition.
We keep warning about "psychic consequences"—
And yet,
I dreamt once I was abducted into a
trafficking ring in the mountains
and when I met my captor, an impressive
man holding a glass of red wine,
he leaned me back over
the marble countertop and then
to show how tough he was
and thus how capable
of inflicting pain
he ate the glass
and smiled at me.
I was paralyzed as in life
I imagine I would be.
And so the mind
menaces itself.
If you look for violence,
you will find violence.
The same for stupidity, cruelty.
You lay the trap and they will come.
-
But they do come.
People in an audience are really at their worst.
Even so it's not that bad
what they do—
the gun is the highlight
and some of them end up
wrestling it away.
They cut her a little on her collarbone.
They cut off her clothing.
No one uses the condom.
Look at them
standing over the table, choosing.
When it's finally over, her clothes are all off, someone has put a rose petal
over each nipple,
                                                she walks towards them, and they flee.
-
The end of a performance is always melancholy.
While it's happening, there's a sort of emotional fluency
that settles over the room, as if your feelings
were playing out not unseen in the chest but rather in the air
with everyone else's, like the fantasy of the playground.
It's jarring when it evaporates, as it always does.
Emily Hoffman is a writer from Brooklyn, NY. Her poetry and writing about performance have been published by The New Republic, The Threepenny Review, Prodigal Literary Magazine, Music & Literature, BOMB, and the Movement Research Performance Journal. She has been a resident at NYU's Center for Ballet and the Arts and at CounterPulse in San Francisco, where she presented a performance work titled Russian Play. She was recently in residence at the Watermill Center with Gillian Walsh, with whom she frequently collaborates.