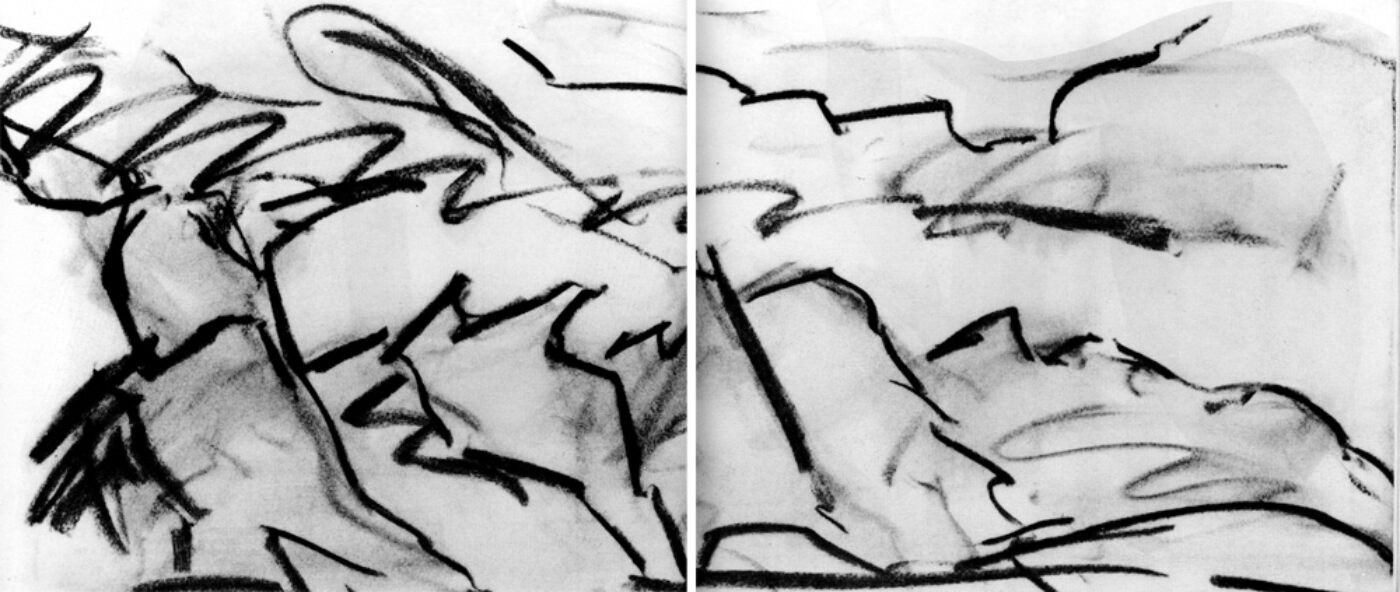 Pontiac
Retrieving my past?
I hadn't known
I had lost it
My footprint is still there
on fallen leaves, on cleared ground
My scent is still upon the river
where I bathed each morning
My words are on the wind
echoing through pine
My blood is in the loins
of my sons and daughters
My flesh is there …
it is the earth …
you now walk upon it,you now take harvest from it:
the corn you eat,
the tomato seed you plant,
the tree that shades,
the deer-skin that warms your coldness
I wrap you
I sing you
I blood you
I am stronger now than ever before
I am many
My war cry is loud
you hear it
    I am many
I am the broth of your soup
I am the hawk on the elm
I am the leather of your boot
I sing you
I blood you
Tell this to the scholar
Tell this to the historian
            who chronicles
Tell this to the general
            who believes me dead
I sing you
I blood you
I am the bone of your thought
Red-Tail
Eye to eye we meet
                             in my city smell
disbelief in blood
                             flecked in your pupil
                             my chin razor chipped
caged in the mountains
                             you would take pecks of skin
                             I would collect tail feathers
                             you would fall to earth
                             I would rise on wind
I doubt we would survive
I stared you with wonder
                             wing eyed for years:
wheeling, perched, crunching bones
                             on flat river-rock
You've ignored my presence
                             now you must face me
deciding the poisons
in my blood deciding my heart
I have no advantage even though
                             you are caged
                             wire separated your claw
                             from my liver, finger
capable of pulling the trigger
I am struck, vanquished, knowledgeable
You are too few and I too many
                             you are shrew, woodchuck
                             I am weed and weasel
                             while you soar I thief
Eye to eye we meet
                             in your meadow
                             I am bee and buttercup
                             fumed in strange smells
You are mole and berry seed
                             you guard the east and home
                             you clean the sky of vermin
                             you lick the bloody stone
Where I have opened veins
                             and split the bark
                             wearing otter skin
Bear
you keep the children warm
claws
        sharp they keep the woods clean
        hang from my wife's throat
eyes
        spotted elderberries and bees' wings
        kept enemies from the dark
        kept anemone in forest shade
               rats from the house
muscle/meat
               i'm sorry
                           it's kept my belly
                           from getting too mad at me
you've been a good friend
i'll burn these words
maybe
they'll settle over berry brambles
        smoke honey for the taste
        flavor maple sugar
you'll hear them
                               these words
i'll leave suet by the big stone
Note: Wood Anemone sometimes known as "wind flowers" as they often tremble in the breeze.
Red Tail and Bear are from Is Summer This Bear, Chauncy Press.
Born and raised in northern New York near the St. Lawrence River and the foot-hills of the Adirondacks, Maurice Kenny currently lives in Brooklyn. Mr. Kenny has authored numerous collections of poems, including Blackrobe (1982) which was nominated for the Pulitzer and was recipient of a National Public Radio Award for Broadcasting, and The Mama Poems which received the prestigious American Book Award in 1984. His work appears in many important anthologies: From the Belly of the Shark, From the Hudson to the World, On Turtle's Back, The Remembered Earth, Songs From This Earth On Turtle's Back, Earth Power Coming, and Words in the Blood.
Originally published in
Graham Swift, Horton Foote, Ping Chong & Pablo Vela, and David Deutsch.