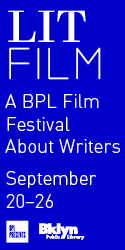 Dog Days

Dog jumped out and bit me
with the sting of a hornet
over and over and over again
until I could not breathe
another whispered thank you
I'm so glad you're in my life
You've made it more complete
with your constant urinating
Why aren't you house broken, yet?

Dog jumped out and bit me
with the anger of a rain drop
smearing across my windshield
until I could not see
past the end of my nose
and thought it was my problem
but found out later it was really just this town
this consistent stagnation
all the terminally hip causing me to slide
down into the boredom trough.

Dog jumped out and bit me
with the grace of gravity
shoving lightning down a tree trunk
splitting my personality
into the colors my blind eyes cannot see
so that I felt more like my cats
constantly asking for food or water
or just plain old love.
Meanings

skating into a hat trick
I run my red fingers along the blade
throwing sweaty grease to the slip of a
step away from here

full of the humid honeyed air breezing around
      the salt drenched
threads of my hammock and into the oily pores
I create the image
of violas growing up from the hardened clay
where I have tried to spawn a butterfly garden
      and trumpet vines

getting nowhere with the crisp sound of a hollow trunk
beaten with the silken hand of cool heat,
I step into the yellowing grass
careless
but carefully

deciding the strength of the words
pressing me with sliding runs up scale
with thick voice and tearing eyes and constant ride

it must be the soft tickle of water from the sprinkler
causing me to listen:
                               books breathing
                               on my dusty shelf
                               of wasted time,

I fumble with the lipstick my lover
accidentally
left for the weekend
to examine thundering truth
with me juggling fire
alone

again
to fight freedom
my daughter flew home today

and at the airport
I wondered what she would look like

the days between her eyes
and my touch
have lasted Canadian-skies longer
than either of us ever imagined
possible

my daughter flew home today
and we hugged        briefly
and we smiled at each other
but really it was more a smile at the good warmth
two bodies pressed together
make when even the sun hasn't blanketed you
for a while

"the weather's so different down here"
      was all she managed

and the drive home was full of much quiet
like the distance between you in a sleeping bag and the
      stars you spy cresting the top
of a red canyon

my daughter flew home today
and even as she sat next to me
I wondered what she looked like

"it's good to have you back"     i lied
Jenna Heller is a poet who lives in Austin, Texas.
Originally published in
Featuring interviews with Kiki Smith, Arthur Miller, Steve Malkmus, Jayne Anne Phillips, Tom Noonan, Fiona Rae, John Edgar Wideman, Frank Pugliese, Diamanda Galas & John Paul Jones, and David Bowes.