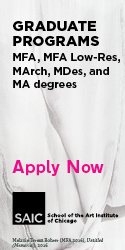 Crossroads Blues
DUET WITH ROBERT JOHNSON #4
What's present tense but Delta mud, dark roux
That Southern girls, when knee-high, learn to choke
From high-heeled mothers halved by pink aprons?
O love, o trainwreck, o half-rhyming heart …
 
I've tried to flag a ride home; to swill bourbon—
The family's first (sob) divorcée—till, drunk
As the sky's riotous, moon-tangled kudzu,
I swallowed pardons for my scissored assaults
On two-piece suits and silk ties in his closet,
The tendrils slithering floorward like snakes, like
Dark faithless vines. I believe I'm sinkin' down …
And yet I've heard the Devil waits at crossroads
For ma'ams who've crawled through gumbo mud and men
To let him tune their guitar strings—don't look—
Then pledge their sweet talk to the deep bruised blues
Till it's last call for good. O stubborn heart,
O Ashley Wilkes, o flirtations with moons
As dully gold as wedding bands. Whose pillow
Did my half-groomed head share before I woke
In this dawn's silted light? His white boy tunes
Were drifting from my kitchen's pink-stained heart.
The rising sun goin' down, if not tomorrow.
Little Boy Blue
DUET WITH ROBERT JOHNSON #18
Faint echoes rise from graves. Full moon, midnight.
Your teacher, Ike, last played in Alabama.
Little Boy Blue, please come blow your horn:
You listen, turn the new song round and round.
O turn it round then finger those harsh dates
Carved into rock. Into wood crosses, slanted
On this floodplain down by the western tracks
The boxcars gulp, rattling through kudzu
Like a giant snake. Please come blow your horn,
Ike sings, but history shakes with louder sounds
As midnight turns back into blood-moist drama
And you can almost hear the river, torn
By mortar fire. Does Ike hear it too?
You've both jumped trains to Vicksburg, its bluffs high
And ruined with the shelled townhomes of planters,
The broken columns veiled in river mist
Like this, mist white as some hoopskirts, or shrouds.
O dig your fingers deep, o turn them round
Till you see gunboats, see besieged families crawl
From caves carved into mud, swapping mad fists
Over hardtack and rat meat. O see men fall
And see them march, most uniformed in blue—
Come blow your horn—till you echo God's hiss
And dead slaves' laughter, shaking dirt-chained bones.
Rambling on My Mind
DUET WITH ROBERT JOHNSON #33
And now they've found your grave again, your grandson too,
His claim to the estate—o T-shirts, CDs, movies
And postage stamps, their cigarettes airbrushed—
Ruled valid when he got himself a witness, his aunt,
Whose deathbed memory rambled to your origins,
     The pants and lovecalls rising from underbrush
After a fish fry, rising from a ditch right next to hers.
No one predicts the mess of truths red afterbirth,
Not me, fumbling with devilment and forebears,
Who claims the first woman killed by Nat Turner's gang,
Two war suicides, a master who damned slaveholding
     And plunged his fortune past what the market bears,
Past—he prayed—mean things. Mean things like those you claimed for songs,
Which foretold more bad news: factory and stockyard closings,
King shot in Memphis, schoolkids selling crack
By fallen tractor sheds. All great migrations done,
And done for. You treat me so unkind, sing thousands gone
     Half-mad with hearts that history has cracked
Like a sun-warped guitar, ditched and almost forgotten—
My time ain't long, you sigh, edged near the door. What then
About that Greek guy who cut a ewe's throat
And watched ghosts bend to drink from its ditch-runnelled blood,
His rambling heart grown still? They rose in packs from Hades,
     Among them his own mother, her prophet's throat
A mess of wrinkles, to warn that her son's journey home
Would be long and kill all his men—he wept, his arms
Embracing loveless air three times. Truth sides
With history's open veins, we'll reprise when the curtain
Of that dimestore photo booth opens, its mirror stained
     And thumb-stamped by those called from the other side.
Diann Blakely's latest book, Farewell, My Lovelies, was published by Story Line Press in 2000. Her current project is a cycle of "duets," or call-and-response poems, with the 33 known songs of the great bluesman Robert Johnson. Blakely serves as a poetry editor of Antioch Review and works as a book and music reviewer for the Nashville Scene/Village Voice Media Group.
Originally published in
Featuring interviews with Petah Coyne, Glen Seator, Ben van Berkel, Reynolds Price, Dubravka Ugresic, Michael Haneke, Donald Margulies, John Zorn