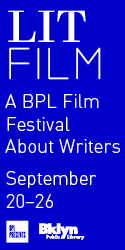 Arctic
The purity of intention remains
unresolved, no more evident to the eye
than the geographic north pole.
Take comfort, then, in knowing this,
that the pole of inaccessibility
has been sighted several times
from the air. Aquatic animals,
birds that fly think in three
dimensions. But when I stray
from this earth I am lost.
Each time I fall I learn
from the inside, bone in bone,
                    the hard crawl.
                    The universe
is oddly hinged, a swinging door,
a thought surrounded by a halo.
I make up the rules as I go
along. Sometimes alter them.
It's not always a question of choosing
the most complicated version.
Terror
you can't say it   you can't say
the color red is torn up
is bleeding the color red
is pounded to bits
no bees in this garden not
this year no flight
of butterfly only this
a wasp stings my ear
we say quiet
we say the pain lasts
only a little while
we say the red is vanishing
it hums in the blood
we clutch the idea
red we say we bring it back
in the mind's eye
it starts as a fact
this little porch
this silence this cry
at the heart's core
black hole, perimeter
immoveable point at the center
say red say nothing
say nothing red nothing any more
Tension
Surely this is a particular moment.
Surely it has its own spelling
Surely you know what I mean.
Already there have been
too many near misses
and not enough light slanting
into the room. If you think
of drawing the lines, then this
is just another form of confusion.
It has its own searing nostalgia,
its sting and burn, its early
death. Still, to tell the truth,
the line of desire is absolute.
And what else do we have left
anyway, as a sure bet, but
the sudden glad start,
this special fall from grace.
Take this loveable awkwardness
of flesh, these consonants, take
beginning and end, take the
tongue's curl, lip, heart,
hesitation, the long full note
held on the breath. This cry
is no description and never
could be. Relentless
architecture. Sad story.
Surely you have been afraid.
Surely you know how
to go on.
Ruth Danon's book of poetry, Triangulation From a Known Point will be published by Blue Moon Books in January 1990.
Originally published in
Featuring interviews with Kevin Spacey, Robert Gober, Deborah Eisenberg, Christopher Guest, Isaac Mizrahi, Kazuo Ishiguro, Marvin Heiferman, Bharati Mukherjee, John Heys, Maureen Conner, Hillary Johnson, and Ketan Mehta.