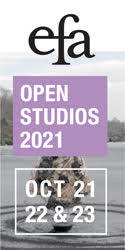 El Mar
for Tati, Meri, Margarita, with whom I rode a wave …
Magnificent stones hidden in rough darkness
huge rocks their dates washed by your shadow
your shade consumes even the daylight
quivering in the cold thrown from the sky
the air never dares to enter you
Ocean where the desperate ones rest
lulled to sleep by serene explosions
alphabet of vertigo watery landscape the seawalls attack
the seagulls and the fish-spray are your springtime
your fury a green pyramid
the resurrection of a blazing fire your clime
the best sign of you a snail
walking in the desert with the steps of a child
(I always loved the dissimilar villages
stolen from the hands of the sea
little houses close to the sand
violent ports drunk on salt peter
estates shimmering in coral mist
great cities wrecked, humiliated face to face
with the storm
villages of blind fishermen beneath
a lighthouse of oil
factories keeping watch on the swamps
with a knife at the ready
Valparaiso like an immense frozen waterfall
Manta Puná ports of Ecuador which denied me their leaves
Buenaventura aromatic like a big dirty cunt
Panama with it eyes punched out by depravity
Cartagena always waiting hungry for pirates
Willemstadt shipwrecked in the kingdoms of oil
Tenerife its sweet cup of wine
Barcelona yawning between the banks and the cops
Naples beautifully swollen
Genoa Leningrad Sochi La Guaira Buenos Aires
Montevideo like a pearl.
Puerto Limon Corinto
Acajutla on a slow beach in my country
all of them watching themselves
in the heavy mirror
which the dolphins plow
slicing the infinite emerald spikes
with a quick blade)
II
If night reclaims its phosphorous dome
and your dissolute monsters shrivel beneath the lightning
the wild fish are ten fast children
who ripen the song of the scale
Oxygen exhausted above the minerals
when a parade of golden sea creatures passes by
the green water with its nasty wound gets muddy
while the silent rite of the octopi goes on and on
Salt for the sacrifices corrosive proximity
light without fire gnawing the burning liquid
ancient pale blood of the furious current
where the drowned men recover their fever
the sea buries its salty knowledge
and silently devours the solar flare
raising its face it wound to the sky
the sea falls shattered into the arms of the abyss
the dockside smell of bitter fish
and dead algae tricks us—the sea
isn't a corpse it's a battered dream
a mobile labyrinth where the stars quiver
ESTUARY
Today you came down from black mountain
without your lamp
(You come to me
clandestine
like a sweet punk
evading the town's inquisitive glances
the jealousy of the old women collapsing with heat stroke
the shouts of the children trying to grab hold of your freshness)
Naked for hours we watched each other
in gentle darkness
remembering the old days always reborn in the blood
making love we were more tender than ever
exploding with small talk like never before
all of our senses open like a flower to the sun
Awake before dawn:
the shape of your body
still impressed on the pillow
I went out to wash myself in the
water from last night's rain
and forgot to sing to the gulls
as I do everyday …
Ill
A boat
loaded with boredom
and silent types
a boat disentangled from the jaws of the sargasso
at a deathly pace
At the prow we cut the great wall of air
and are silent, thinking about the country
where we left love
trembling in its primal solitude.
The books are damp with seasalt
and the water from here seems an immense deserted plaza.
So great a hierarchy this battered solitude!
This shivering nakedness like a black stone
that languishes on the horizon in the arms of the wind!
ESTUARY
The swimmers have finished their early morning laps. I'm not
embarrassed, I open
the window only so
the big iodine rose comes to you
scattered rose, violent rose
which grows everywhere and everywhere
leaves its touch
When I see you naked, enjoying yourself
under the light sheet
—glance trembling beneath closed eyelids—
I know that it isn't only of this world
on the edge of the sea
this keen smell of hot salt
which binds me to heavy sorrow
I should never have let her slip away.
I regret it more on certain Sundays like this one
the eleventh
when at last my presence means nothing to you
and you fuck slowly
furiously beneath the light sheet
trembling glance under closed eyelids.
IV
Day in which the father fish prolongs his punishment
day in which he risks his life in the lethal air
a carcass of algae drunk on their final resentment
pallid yellow carcass
survivor of I don't know what submergence
day in which my wound lingers on the edge of a bubble
free of the aggression scattered by its volatile
little teeth
day in which the horizon is a swamp
and the rose of the wind falls down drunk
it can't be
it can't be otherwise we have to think
of the labyrinths and the secret depths
which entangle our hearts:
the exorcisms don't fit inside the emptiness full
of anxiety in the middle of a powerful dampness
every question sinks to the bottom of the bones
and stays there like the seasons of a wretched year
even the highest of the ruts couldn't stir itself up
in another darkness our thirst is sleeping
and only the nudity of the doves echoes
in the ear which confesses
it's sick of being beaten.
(How we'd love to go the keyhole
to the whisper
so sure of itself in its dark intimacy
even so: which key to kiss which bolt
that won't betray us to the watchman
bitterly we lose all the luck we still had
without it we slip on the treacherous shoots
poking out of the ashes)
The sea and the moment are for now indecipherable.
let's drink
let's have a shot of this terrible rum
we've got to get out of here
and head towards the hill
above the beach
whose sand is a marble corpse
gnawed by the sea
and get ready to answer to the dream which draws nearer.
El Gran Despecho (The Great Despair)
My country you do not exist
you're my silhouette badly drawn that's all
a word that fooled the enemy
Before I believed that you were just very small
that you never managed to have
a South and a North
at the same time
but now I know you don't exist
and what's more it seems no one needs you
not a single mother can be heard speaking of you
that makes me happy
It proves I invented a country
even though I owe the trick
to the madhouses
I'm a little God along your coast
(I mean to say: for making me an ex-patriot,
you're an ex-homeland.)
Alta Hora De La Noche

When you know that I have died
don't say my name
it would only delay death and repose
Your voice, the lookout of the senses
will be a fragile lighthouse
searching for my mist
When you know that I have died
utter strange syllables
Say: flower, bee, tear, bread and storm
Don't let your lips discover
my eleven letters
I'm sleepy, I loved, I have earned the silence
Don't say my name
when you know that I have died
from the dark world I will come for your voice
Don't say my name don't say my name
when you know that I have died
don't utter my name
Translated from the Spanish by James Graham.
Roque Dalton was born in El Salvador in 1935. He lived as a political exile in Guatemala, Mexico, Czechoslovakia and Cuba. In his own country he was hunted and imprisoned many times. As an internationally prize-winning poet, he also published books on literature, social science and political theory. He returned to El Salvador to join a revolutionary army. As part of a misdirected internal struggle later repudiated by all parties, Roque Dalton was killed in 1975.
Originally published in
Richard Prince by Marvin Heiferman, Christian Lacroix, Sandra Bernhard by Gary Indiana, John Patrick Shanley, Gregor von Rezzori, Cristobal Balenciaga, and more.