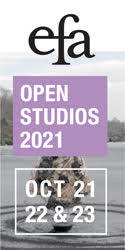 Héctor Figueroa Watching the Stars
I go to work like a lonely man
Like the poor trash I am
As if I wanted to move up in life.
I buy jazz CDs, the Madrid magazine Co & Co,
Books from Anagrama, Visor, and Hiperión.
I read shitty poems by shithead poets
Who get down to the point like whores get
      down to money:
Cut off caustic verses that usually start with
      a capital
Just to beat you over the head
And to camouflage pure prose.
My house is a tavern open to all kinds of
      friends:
Sons of bitches who consume my time, my
      books
And the drinks that give direction
To my directionless mailman's life.
Sometimes the spiderwoman comes
To get in bed with me on the days she skips
      work.
She makes me coffee, gives me food,
Cleans the outhouse for fun
And leaves me empty
Smoking, watching the stars. 
With Your Own Eyes
A couple gets drunk in the graveyard.
They cover a tomb's marble with a coat
on top of which they make love stealthily
while foreboding the dead.
A couple loves each other in the graveyard.
They cover a tomb's name with a coat
on top of which they get drunk stealthily
while listening to the birds.
A couple gets drunk and loves each other in
      the graveyard.
Out of fear (and to make love on something
      warm)
they cover a tomb's name and its marble
and there's no foreboding or listening to the
      dead or the birds.
With a Beach Chair He Strolls through the Fog Chasing a Nonexistent Sun
with a beach chair—he's going to Seville to see the
      bulls—he strolls from town to town
   beneath a spit-colored sky, searching for a sun
that no one sees
                                                     except him:
                                                     an enigma
the chosen places
because, chin in hand, he examines
and reflects before settling down to read or to listen
      to the battery-powered radio that makes him
      burst out laughing;
(right there, I saw your boyfriend crying in a
      plaza, like those who go around in suits but
      can't find work and cry in plazas and smoke
      in plazas; there are even some who go as
      far as entering the church and touching the
      medallion of saint rita of cascia: patron of the
      impossible)
he crosses fields full of twerpy kids playing ball
      crosses the city
and railroad crossings and crossroads
            with a beach chair chasing the sun
Translated from the Spanish by Laura Healy.
Laura Healy's translation of Roberto Bolaño's The Romantic Dogs was recently published by New Directions.
Germán Carrasco was born in Santiago. His poetry collections include Brindis (Toast); La insidia del sol sobre las cosas (The sun's insidiousness over things); Calas; Clavados (Dives); and Multicancha (Multicourt). He has been awarded numerous prizes and fellowships, including one from the University of Iowa's International Writing Program.
Originally published in
Featuring interviews with Matias Duville, Jorge Macchi and Edgardo Rudnitzky, Josefina Guilisasti, Cristina Peri Rossi and Carmen Boullosa, Cesar Aira, Raul Zurita and Nicanor Parra, Lucrecia Martel, Smiljan Radic and Jose Castillo, and Adrian Dargelos.