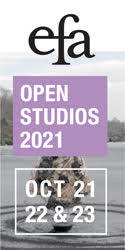 Winner of BOMB's 2020 Poetry Contest, selected by Simone White
Increasingly, poems reach me physically, testing my physical and emotional boundaries—looking for places they might get inside, frequencies at which I might hear, poking at sensuous dead zones. The poems get up, in a way, out of their appointed place in type before I can understand them. They do things before I do things; before I can read them, they know my approach. They can smell me coming.
At least, this is the experience I imagine for myself and project onto the works themselves as our mutual happiness.
Stephanie Jean's wonderful poems move and move me in this way, moving outside what I know about what words mean. It is difficult to get to the end of one poem, because I am so delighted and confused by each word, phrase, or tumble of expression. The title "Thermos": pointing toward a branded form of commercial vessel—a little joke-y. But it is not a joke to take individuality as analogous to the object nature of a thermos, while the poem contemplates true life as "a singularity dancing // like a neoplate // hatching god." It is truly terrific to be played with in this manner as a reader, the gaze casually reoriented to nowhere as its lines inch toward the right margin. That the "the gede is," is where the poem goes.
I want poems whose words have the qualities of irritants, like these poems. Jean writes in "A Quiet" (another great title for a poem that is actually explosively percussive), "nen kraze [flat, black nose]/ inarticulate bossale looting a contiguous ampersand/ a perpendicular whole for a sliver of insolent stupidity" … and I feel … relief. Words that might otherwise reverberate as pain or perpetual impossibility are here coughed out and vibrate with and as daring.
—Simone White
most of all we wanted
to be sane
like sweaters
erect and gusto
to lush
no coated bland
a paille de fer
a handful of very fine mêlée of iron straws
porous
on good days
and red
on all
we are a bandaVoodoo Haitian Dance of lwaVoodoo Spirits
a singularity dancing
like a neoplate
hatching god
there is no leaving
the nowhere
the gede is
when animals dream, urns endure
round worlds on their cranes and
in their eyes. clay
no amiable grace
is a grafted cry of
sulfurous
wounds against a cliff
for language to see.
in the unchained trance
foments of panting dims
smile pours at street corners
of fla neur o bjects,
frantically burning
carnivals of chicanery
to scare truths away
and abolish all
tribalism, utility, rest,
weddings of ceramics and pins. a peace with no spark,
a cruxless hollow strips
mending jubilees of scabs
and demand
nothing
but a soundless
spiritual a
freighted-fright chant of forward blindness.
i. contiguous ampersand

tragic. tires. negro drama. a marketplace for jesus. walking to the market. walking to go beg. plate of food. hammers and machetes. massacres. moses will save us. we're all duvalier. we are all lavalas. we are all martelly. the solar oven will save us. microfinance will save us. the missionary will save us. bizango tell us the truth. gede tell us the truth. baron samedi tell us the truth. baron samedi give us hope. baron samedi i'm tired. make me a zombie. zenglen. fun. church. bloody. laugh. political animal. politicizing. politicized quake. economic peasant. cane. demagogue. downhill. big tits lowers her head. upside down. smells sigh. merde. franketienne. stay. stand up. stand proud. take your independence. massacre the pigs. economic animal. bowl of food. leather. rice and beans. rice and cane. of grain to say. economic makandal. illegitimate. ruisseauxFrench for "stream" noirs. perle brune. giggle. spread. develop me. slap me. i'll give you the other too. god will save us in the end. ougan. take me. lwa. here's the rum. runaway blackened maroon. towards the equal. for the equality of all men. a joyous tsunami. rich malt riot. pay to revolt. pay for manhood. puss. economic animal. color culture. cease. pi. buy strange fish. pepper. bargain of grain. be of water. stay. dance. burn rubber. pray. father of gods. woy! pity slap me. give me rain. take the rain. kill me with rain. kill me with earth. besides a vast graveyard, a new city rises in haiti. ruisseaux noirs. perle rouge. economic ritual. economic animal burning a stupor.
ii. subsistence
nautical oralities/ unintegrated gerunds inserting conjugation in grammar of expanse/ a constant in a capitalist centrifuge. alienated sparrow causing a sense-sloping slap of irrational presence/absence of uncontested submission. content indifference farming a dormant shapeless/ a baroque ornate/ an unrevealed of present presence. top-hatted suit of samedi/ coupe cloue metaling skins to jar tides of knowings in an air/ a melodic dity. unrelenting bateau ivre of tamboursFrench for "drunken boat of drums"/ of or/or/ of and/or/ of and/and incredulous of death/ inviting of renewal. nen krazeHaitian term for "flat or Negro nose"/ inarticulate bossale looting a contiguous ampersand/ a perpendicular whole for a sliver of insolent stupidity/ a bile of arrogant immateriality.
Stephanie Jean is a Cave Canem Fellow and was a member of New York Foundation for the Arts' Detroit Immigrant Artist Mentoring Program. Her poems have appeared in the Journal of Poetics Research, PANK, and the Southampton Review. She has an upcoming publication in Strange Horizons.
Simone White's or, on being the other woman is forthcoming from Duke University Press. She is also the author of Dear Angel of Death, Of Being Dispersed, and House Envy of All the World. She teaches at the University of Pennsylvania and lives in Brooklyn.
Originally published in
Our fall issue features interview with Erica Baum, Billy-Ray Belcourt, Trenton Doyle Hancock, Carolyn Lazard, Nathalie Léger, Martine Syms, and Rufus Wainwright; fiction by Kevin Brockmeier and C Pam Zhang; poetry by Yi Sang and Vijay Seshadri; nonfiction by Lorraine O'Grady and Paula Mónaco Felipe; a special project by Garrett Bradley; and more.