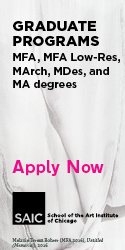 Angel
Nowhere to go but home. The subway crawls
Into slow and start; advertisements
Stare back. A plan in these tracks, this carrying
Of love and narcolepsy, where one glove withers
 
By a flat rose. I dim with others in the losses
Of light; the wired voice too late for each station.
There is only me at 59th & Eighth.
The escalator laments, ticks, and I rise toward the cold
 
When suddenly beside me a boy, a wind,
With terror in his eyes, holds his weary sex
Delicate and turning in his hand.
His face says we cannot pass through this
 
Unharmed. Into fluorescence we ascend
As each step disappears, left behind.  
 

Report to Nirvana
(Nightclub Nirvana atop the Great White Way, 1 Times Square Plaza)
 
Too much piped in air. The elevator receives,
Speeds up the one tunnel it knows
Through garbling floors that light up and sound
As we pass dark offices and nightmaids—
 
Too long in this place. Even as we sleep
Work is given out. And those of us who cannot sleep
Endure strangers once again, someone
To say words the exact way you waited
 
All your life to have them said.
We have been here too long. A woman wants
To buy you a drink, another asks for a match.
Pretend you already know this architecture
 
Was planned with leaving in mind,
To stand on top of, perhaps in love and baying
At the sky, this place we nightly manuever
Toward the same seat with someone
 
To spread desire out for. You forget
What you ever knew, high, getting
Higher until everywhere and anything
Can happen. And it's enough.  
 

The Rest Area
Too much
Went into this view, overlook
And souvenirs
 
Quickly forged.
It is hard to trust the luck of keeping awake
In this kingdom ruled
 
By the sleeping
Night steward in his chair.
It is hard
 
Not to take
Personal whatever comes this way.
Nothing has
 
Become easier
Than this sadness. An ore of traffic
Starts down
 
Route Seven:
Highway of fathers moving
Between work
 
And what is
Worked for; filling stations
Blink out,
 
Gestures hang,
Either misunderstood or tired of fighting.
Powerlines
 
Hiss over
Perfect grass, over guardrails—
Black teeth
 
Against which
I brace, somewhere
Between desire
 
And the place
Where satellites
Keep their watch.  
Sophie Cabot Black's work has appeared in various magazines and anthologies—most recently Best American Poetry 1993. Her book of poems, The Misunderstanding of Nature, is available from Graywolf Press. She divides her time between a small farm in New England and New York City.
Originally published in
Featuring interviews with Pedro Almodovar, Lily Taylor, Suzan-Lori Parks, Gregory Crane, Saint Clair Cemin, Paul Beatty, Martha Rosler, Djur Djura, Nancy Spero, Richard Foreman, Robert Barry, and Edmund White.