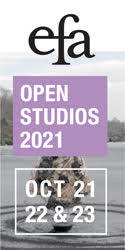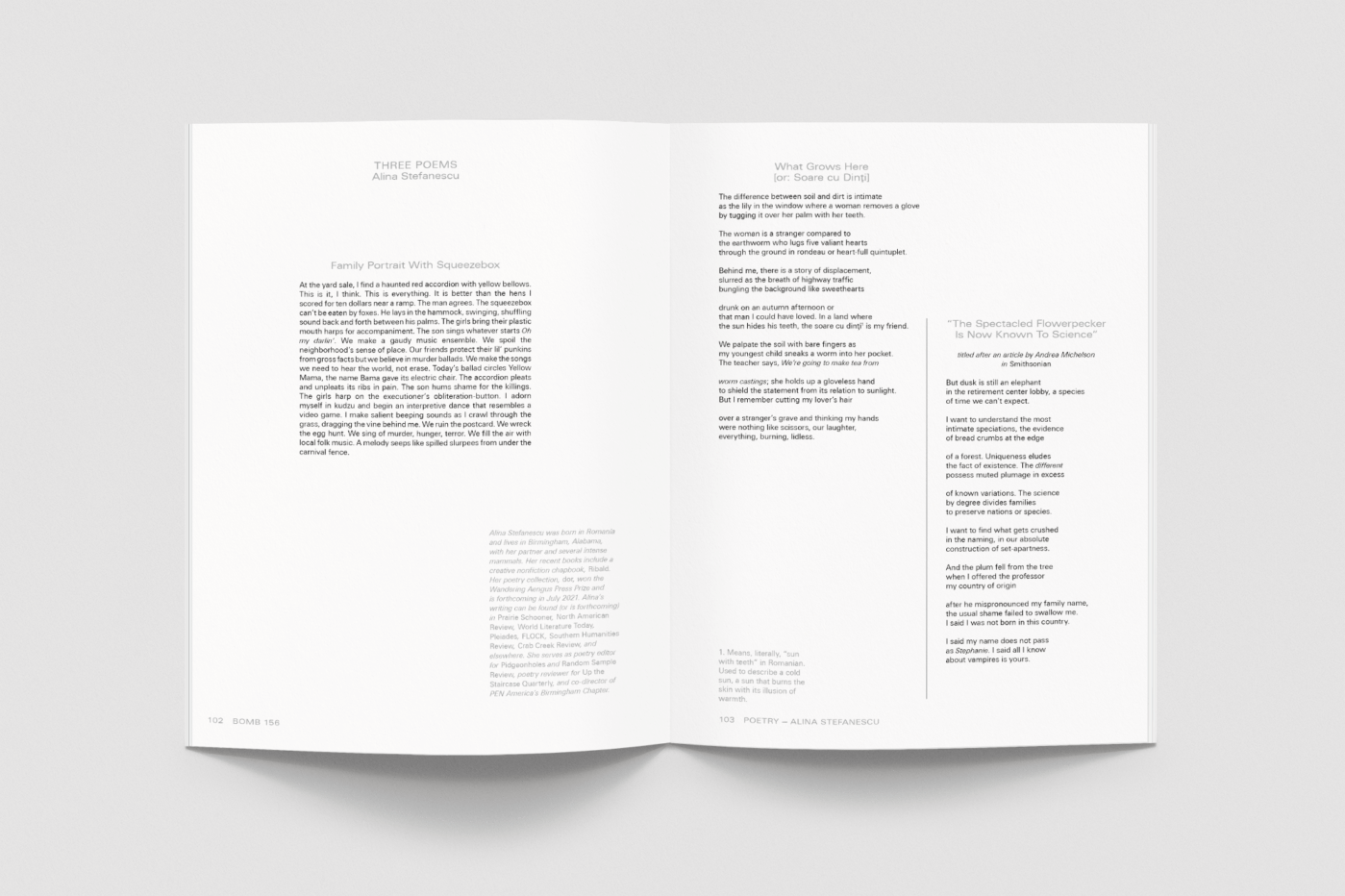 Family Portrait With Squeezebox
At the yard sale, I find a haunted red accordion with yellow bellows.
This is it, I think. This is everything. It is better than the hens I
scored for ten dollars near a ramp. The man agrees. The squeezebox
can't be eaten by foxes. He lays in the hammock, swinging, shuffling
sound back and forth between his palms. The girls bring their plastic
mouth harps for accompaniment. The son sings whatever starts Oh
my darlin'. We make a gaudy music ensemble. We spoil the
neighborhood's sense of place. Our friends protect their lil' punkins
from gross facts but we believe in murder ballads. We make the songs
we need to hear the world, not erase. Today's ballad circles Yellow
Mama, the name Bama gave its electric chair. The accordion pleats
and unpleats its ribs in pain. The son hums shame for the killings.
The girls harp on the executioner's obliteration-button. I adorn
myself in kudzu and begin an interpretive dance that resembles a
video game. I make salient beeping sounds as I crawl through the
grass, dragging the vine behind me. We ruin the postcard. We wreck
the egg hunt. We sing of murder, hunger, terror. We fill the air with
local folk music. A melody seeps like spilled slurpees from under the
carnival fence.
What Grows Here [or: Soare cu Dint ̧i]
The difference between soil and dirt is intimate
as the lily in the window where a woman removes a glove
by tugging it over her palm with her teeth.
The woman is a stranger compared to
the earthworm who lugs five valiant hearts
through the ground in rondeau or heart-full quintuplet.
Behind me, there is a story of displacement,
slurred as the breath of highway traffic
bungling the background like sweethearts
drunk on an autumn afternoon or
that man I could have loved. In a land where
the sun hides his teeth, the soare cu dint ̧i Means, literally, "sun with teeth" in Romanian. Used to describe a cold sun, a sun that burns the skin with its illusion of warmth. is my friend.
We palpate the soil with bare fingers as
my youngest child sneaks a worm into her pocket.
The teacher says, We're going to make tea from
worm castings; she holds up a gloveless hand
to shield the statement from its relation to sunlight.
But I remember cutting my lover's hair
over a stranger's grave and thinking my hands
were nothing like scissors, our laughter,
everything, burning, lidless.
"The Spectacled Flowerpecker Is Now Known To Science"
Titled after an article by Andrea Michelsonin Smithsonian
But dusk is still an elephant
in the retirement center lobby, a species
of time we can't expect.
I want to understand the most
intimate speciations, the evidence
of bread crumbs at the edge
of a forest. Uniqueness eludes
the fact of existence. The different
possess muted plumage in excess
of known variations. The science
by degree divides families
to preserve nations or species.
I want to find what gets crushed
in the naming, in our absolute
construction of set-apartness.
And the plum fell from the tree
when I offered the professor
my country of origin
after he mispronounced my family name,
the usual shame failed to swallow me.
I said I was not born in this country.
I said my name does not pass
as Stephanie. I said all I know
about vampires is yours.
Alina Stefanescu was born in Romania and lives in Birmingham, Alabama, with her partner and several intense mammals. Her recent books include a creative nonfiction chapbook, Ribald. Her poetry collection, dor, won the Wandering Aengus Press Prize and is forthcoming in July 2021. Alina's writing can be found (or is forthcoming) in Prairie Schooner, North American Review, World Literature Today, Pleiades, FLOCK, Southern Humanities Review, Crab Creek Review, and elsewhere. She serves as poetry editor for Pidgeonholes and Random Sample Review, poetry reviewer for Up the Staircase Quarterly, and co-director of PEN America's Birmingham Chapter.
Originally published in
Our summer issue features interviews with Mel Kendrick, Azareen Van der Vliet Oloomi, Kader Attia, Arthur Jafa and Dana Hoey, Quntos Kunquest, Katiana Rangel, and Anne Anlin Cheng; fiction by Jenzo DuQue, Dylan Landis, Anthony Veasna So, and Sophie Hoss; nonfiction by A.V. Marraccini; a comic by Ronald Wimberly; poetry by Arthur Solway, Rickey Laurentiis, and Alina Stefanescu; an essay and portfolio by Kalup Linzy; an archival interview with Suzan-Lori Parks; and more.