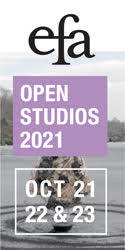 Appearance-1
They came—the Strange Ones in the night.
They came with skins that whitened in the night
and paled by day. Each one of them came slowly
and unsure yet they marched on and on.
They came—the Strange Ones with many cloths
on their bodies. We thought them ghosts
and hid our children lest they be struck
with loss of colour as these beings
walking in our midst.
They came and opened their mouths. Strange words
fell on our ears. We moved closer to them
to see, to touch, to prove we had not dreamt
this … . They were in fact men with no colour.
And we took them inside our houses lest
the sun come upon them and melt their bodies.
God never intended for men to look so. And we
gave them our daughters hoping their line would
be coloured and find favour with our gods.
For they were amongst us before and now
must needs comfort them. We did comfort them.
We did comfort them. Their children grew and
a new tribe sprung up. The Strange Ones faded
and became one of us. They have disappeared into
coloured beings. It all happened so long ago
no one remembers what they used to look like.
And then, one day a group of them …
Strange Ones came. They came mid day. They
wore less clothes and we went to them as before.
We went to them with our fruits, with goats
and milk. They ate. They slept. And then,
they walked into our gardens and beheld our
icons. Each mouth was held tight. Each hand
tensed. Each nostril compressed. And all,
all was quiet. Not even their eyes moved.
They gazed and stared at our past. And then,
they moved all together … in unison.
They raised their fist against the heavens.
And then they smote the stones, the stones
carved into icons. Stones of our past.
Bit by bit they crumbled. Each one fell
beneath blow after blow. Whack! A nose!
Whack! A head! Lips! On and on they worked
slaughtering our gods. While we stood still
afraid to move. Fearing the wrath of our
abused idols. But they, the Strange Ones were
without fear. And then when they had finished
all lay in broken pieces. They left our gods
bit by bit on the ground. We looked amazed
wondering why, why had not the power of SOBOTO*
spat upon the non-believers!
And today amongst some who have forgot
who only look at the end results, we hear
words that consign friend and family
with aquiline noses and slits for lips.
These non-Africans on African soil
have come upon us. And in the dust
that flies on ant hills and in dank
dense rain forests the spirits of
our ancestors roam. They roam without
a voice to call their name nor stool
to house their souls. They are
disappeared. Faded into a blend of
two worlds. Perhaps we shall never
know the real truth.
But they, the Strange Ones are now
familiar. They have become friends.
Yet still our icons are without noses,
lips. And, in some cases the entire corpus
is missing. Missing and doubted of having
ever been real.
*SOBOTO—violent god who kills humans in someone's way
Appeared-2
I have known the sound of wind
the smell of mangoes ripened, waiting.
I have known the sound of rain,
the smell of wetness that chases people
inside their house waiting, waiting
as the wind races with the rain
against a background of greyness
and green leaves quiver on their limbs.
I have seen lemons yellow in sunlight
oranges attract bees and young fingers.
I have tasted the tart juice behind trees
under over grown bush, under thatched roofs.
I have seen steam rise when rain falls
when hot tin sizzles in the sun.
I have heard cries in the wind
when evening darkens my way
and hunger guides my feet.
I have heard sounds made by longing
have heard stomachs bare against muscles,
have heard a lioness cry out at night.
I have listened, waited and heard all.
And yet, you never call to me,
never come to me never.
I have yet to hear my name in the wind
in the evening. My name is not mentioned.
And yet, I know you and call you.
I call each syllable of your name.
Loving the sound of you in name
rolling from my lips. These lips
you once touched, once kissed.
I have waited at the same place
in the same spot silently.
I have waited silent and prayerful
have called on all the gods,
have called on The God.
Though they, He does not show
Face(s) still I believe. I dare not doubt
Their Existence(s) or I shall turn to stone!
And yet, you are not here and all
all is silent. In the evening after evening
the wind whips by sometimes silent
sometimes loud, but always
you are not blown to me.
Your scent is denied me.
And I, I am here listening.
I listen for the wind to shift,
to turn a new leaf over,
to spin dust against my legs;
to make night eventfull and
black, certain and sure.
If   when dawn comes and you are gone,
     do not leave a note of farewell.
If   when day is full and evening comes
     darkening, nearer and expectant,
     you have gone, do not send word.
Let me find a way to recapture
the rib by rib of your chest
the special curl of hair
in a special place.
If   when a new year births and you are not here
     do not send word by air, land or sea.
If   when merrimakers throw pots and pans together
     and you are not here with me
     do not send coded letters by couriers.
Let me find a way to invoke
      the way your eyes shine in darkness
      the way your hands feel on my face,
      the way your hair curls damp and tight.
And in day or night when you are gone
        just whisper your secret to the wind
        and I will open my heart
        and I will stretch my eyes
        and I will take away the sign … MISSING.
 

Detained
Confined to four walls
multiplied by three
equals 8×11.
Chair rocking
middle of a room
chair rocking
back and forth
Silent smoke rising
silent smoke
vanish in wind
take tell-tales away.
A wooden table set
mid-point, set
single service, quiet
quiet table wait.
And then, and the,
a knock. No!
A thud, loud, rude
on wood door
knock!
Open door. Quiet
silence broken
in night time.
Table, rocker, wait—
wait silent and still
alone in a quiet room.
She is detained.
She says …
A rose is given to you
oh man, I give this rose
open, red, wanting, wanting
Ah-h-h-h-h-h-h …
Each day sun comes to look
upon the earth it warms
and is gladdened by the
faintest smiles
that brightens a hungry child
when fed … …
We are detained.
Rashidah Ismaili is currently doing staged readings of her play, Meet me in Harlem. Her other play, The Voices of Ghostly Women was seen at LaMaMa. A series of poems called Music Moods is being arranged with dance and music into a performance.
Originally published in
Featuring interviews with Patrick McGrath, Craig Lucas, Mary Ellen Mark, Isabel Toledo, Guy Gallo, Gary Indiana, David Kapp, Bobbie Ann Mason, Roland Legiardi-Laura, John Ford Noonan, Roni Horn, and Richard Edson.