Discover MFA Programs in Art and Writing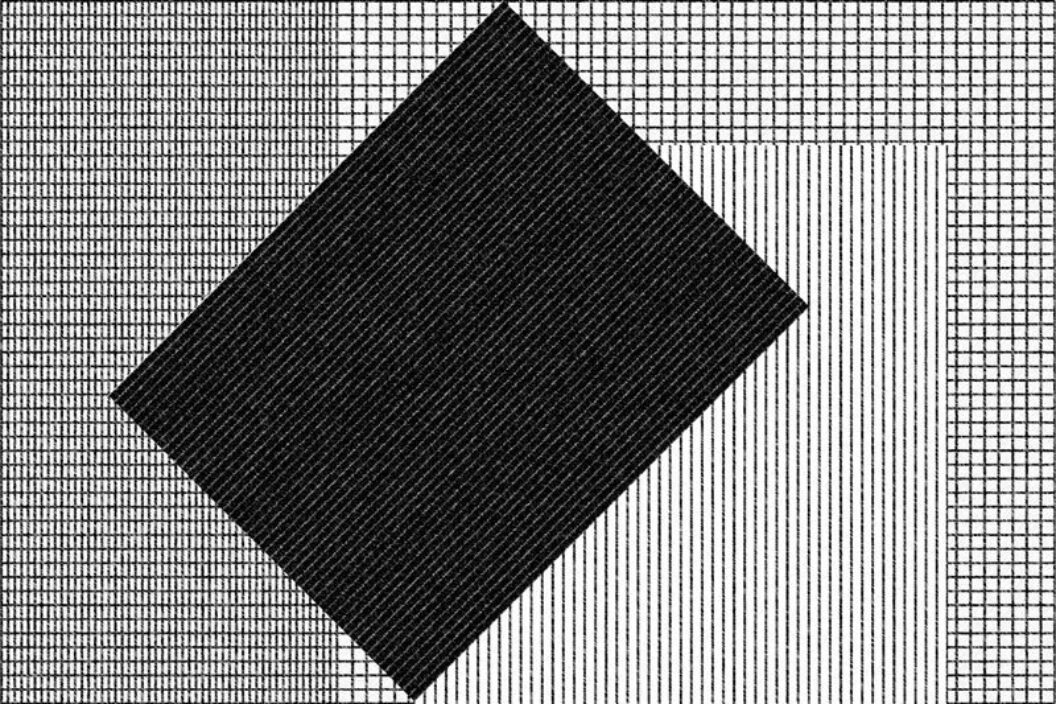 THE WAR AT HOME
You might be an heir to the throne,
but I've abolished the monarchy
before the sun comes out
and washes away the DayGlo.
That doesn't mean I'm going to hold
a parade for Oxycontin.
Besides, you meet all kinds
of interesting people in hotel bars.
This one has a little dance floor
that lights up in the dark.
A car wreck at the garden party
scattered the caterers
though not the guests.
Children swam unattended in the pool.
A small dog ran to where
the clam chowder spilled.
I posted a photo, but no one liked it
Later, I got an online ad
for a leash and mucus reducer,
yet my banking app takes me
straight to porn.
I should probably tell someone,
except they already know.
What are visiting hours
with the mentally ill?
Diamond cutters drown out
the bustle of no beaches,
only parking lots and a large lawn
for feeding squirrels
in front of the courthouse.
The few items I'd rescue from a fire
fit in a plastic bag destined
for recycling or a landfill.
A vaporizer isn't a sci-fi weapon—
it's used for getting high.
Fluffer designates a range of roles,
just as I've watched the police
invent the law on the spot.
We get time off for good behavior
the way camo matches the couch
or lessons are fitted to the student.
That didn't keep us from later
losing our tools in the lake.
The only heaven is here on earth,
even if I'm always waking up
with a head full of fumes.
It's what I get for living so close
to the highway, because you
never know when it's time to go.
So take down the flag.
Take the medals off the table.
Pine boxes come in various sizes,
and carry their song inside.
THE WORLD IS FULL OF POETRY
We slow down the seconds
                                                and speed up the hours,
as a truck without headlights
                                                  crashes into the showroom,
confusing a drive by with a drive through,
                                                                      even if
       the holiday cocktails make it seem okay,
                               at least until it's time to leave.
Tell that to the family of Eric Garner,
                                                             choked to death
on the street by the police for selling loosies.
When you're too depressed to sleep,
                                                               it's called despair.
The city secures its scaffolding against a storm,
but the pain is never where
                                               it appears to be,
                                                                          especially
on this flat-screen TV wider than a hippo from behind
performing at a halftime show
                                                    with the cover band Sequins
which consists of my mom and me dressed up
       as the Hamburglar and Grimace.
At the after party, I sang backup to your base,
            like a midwife without any hands.
                                                                     Later,
I gave you a small boat to tend to,
and now I don't know where it went—
                                       lost in translation,
                                                                    I guess.
Does this shirt go with peak oil?
I've sent enough emails today
                                                   as long shadows filter
              through the pines.
I'm better at pool on the smaller tables;
              too much felt makes me nervous.
What the state takes is invisible,
                                                       while leaving bodies
            in the street.
You buried the evidence,
                                           forgetting it's a perennial.
My head is a hole in the ground working its way
            to the mountain.
I prefer it to convenient,
                                          depending on your mood
or how high the waters rise here in a floodplain
            stuck on minimum wage,
with its bobsled team in the desert
                                                            making the best of it.
DIRTY VINYL. JUICY FRUIT.
I spent all my days on what won't move,
then lost my hat beneath a glacier.
You said it was a notepad.
Money talks louder than me, even in disguise.
I got confused by early dismissal.
My doctor prescribed a pill,
but I'd rather salvage the deep fryer.
There's a shape to what falls
between the cracks. There's a shape
to every ruin, including this gift basket
three weeks later.
We traded it in for amusement-park tokens
that I can't use any faster on the log ride.
The flight schedule is a diversion.
We ransack the laundry for ready-to-wear.
The latest collection features
two buns per patty or a bolero tight
against acid reflux. I need time off
from the light bent by a snow globe.
The ice isn't thick enough for skating.
We spent the rest of winter on the run,
yet couldn't avoid the traffic
after stopping to tug on the Dairy Queen levers
we found behind Touchdown Jesus.
Does dystopia have a diphthong?
I can barely carry a tune.
In the land of a thousand lakes,
some of them must be puddles.
They come free with my address book
and yours,
                 sincerely
Alan Gilbert is the author of two books of poetry, A The Treatment of Monuments and Late in the Antenna Fields, as well as a collection of essays, articles, and reviews entitled Another Future: Poetry and Art in a Postmodern Twilight.
Originally published in
Featuring interviews with Amit Dutta, Lisa Sanditz, Nina Katchadourian, Anoka Faruqee, Michelle Grabner, Suzanne Bocanegra, Adrienne Truscott, Marcus Steinweg, Mike Wallace, and Lucy Ives.