This First Proof contains the poems "Light, Tall, Very Upright," "2.," and "(untitled)."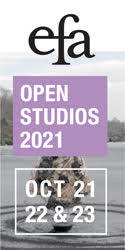 Light, Tall, Very Upright
    deep enough to cover them,
roses, the ranch house, frail hum of the engine
[finger shape on the blinds]
       falter   [her following]
     knotted, and he can't
[they come to a room where in a blue light]
      Was it all right?
[upright]
         the car came on
very silently it took
2.
Edges as it speaks in the offstage presence of light / and you.
Sweet it is,
all those diversions, the years and decades.
Is there anything earthly that can't be made to rise,
clean of its hands?
Night turning in bed
speaks in memories.
Poor day,
exiled from the sky.
Dissatisfied, as most things are on earth.
Now we were alone.
Sharp glass, and a name. Sleep,
strict rain,
in an impersonal tone.
(untitled)
We were coming toward something.
Blunting the touch, slamming
the long-drawn-out sameness, east to west,
globe to nexus, night to early. To gaping.
And nothing. And for what? Basements
caving under their cold load.
Is that a structure?
Molecular incoherence: the lyric disassembling
of what could feed, could buffer.
Overcoming bravery. Refusing consequence.
Never beginning.
Negative night, still climbing.
Patricia Carlin's poetry collection Original Green was published in 2003 and her work has appeared in Verse, Boulevard, McSweeney's Internet Tendency, POOL, Pleiades, and many other journals and anthologies. Recent awards include fellowships at the MacDowell Colony and Virginia Center for the Creative Arts. She teaches literature and poetry writing at The New School, and co-edits the poetry journal Barrow Street. These three poems are from Quantum Jitters, a manuscript in progress.
Originally published in
Featuring interviews with Bill Jensen, Robert Polidori, Cristina Garcia, Lore Segal, Mary Jordan, Reinhold Friedl, John Turturro, Sarah Ruhl.