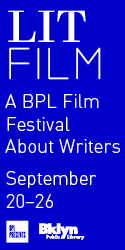 Xenophon's Soldiers
                In enemy country sometimes
you come upon a vessel
waiting for you in the road, a clay pot
brimming honey, your men weary.
Don't you wonder
why the village stands empty,
why those who fled
went empty-handed? Why would they leave
these jars behind?
In the villages near Trapezus, after sighting
the longed-for sea, ten thousand soldiers
lay as if dead, foolhardy scavengers
of poisonous honey, essence of rhododendron
& azalea. Three days they staggered thus,
those that could move, purging &
bent, unable to straighten,
& in those three days the battle
& all Persia, lost.
If you were fleeing your enemies,
wouldn't you load your body with food, strap
the jars to your back, no matter the weight?
     How else
to begin in a strange land? Remember
the ocean, how it carries a fisherman
year after year,
& one day simply pulls him under.
Melitopoles
When a warrior falls in battle,
beloved &
far from home, the melitopoles
sell their finest grade
to suspend his vanquished corpse in honey.
Thus his body will cease
to decay, will last the road
back. Seal him behind glass
& you could gaze upon
his unchanged face, tinted
amber, but glass
will not survive such portage. Even honey
cannot hold him forever,
his mouth forced open, shocked
eyes, every pore
now filled with sweetness.
Queen (Failed)
Those whose mouths
adored me, soon they will come, find me
in this useless brood, laying eggs
in combs already full, wandering
dank corridors, lost. After mites
come robbers, foulbrood,
I smell them, but no alarm
goes out, the guards let them pass,
to uncap the winter stores, to bite
the heads off our larvae.
Cold air seeps in at night.
It's not how I want to die, the box
ripped open, the keeper's fingers
ranging over us. In this
my last winter, I want
my daughters' mouths on mine,
I want those who began in me
to suck the air out of me.
Nick Flynn's first book of poetry is Some Ether (Graywolf Press, 2000). He has received fellowships from the Library of Congress and the Guggenheim Foundation. In 2001 and 2002 he will be out of North America on an Amy Lowell Traveling Fellowship, to sites unknown.
Originally published in
Featuring interviews with Robert Mangold, Brian Tolle, Robert Pollard, Carl Phillips, Colson Whitehead, Kenneth Lonergan, and Guillermo Arriaga.