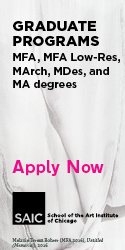 Sea of Multiplications
When it rained, the city refracted,
the usual reflections multiplied,
fear duplicated,
everyone carried a wet double on his back,
shadows of bodies grew thinner, trembling,
like will o' the wisps they glowed and became reflections,
another, another, and yet another,
when it rained we were a thousand million inhabitants,
all of us ghosts,
translucent,
spectral,
expressions of fear painted with lipstick on our faces,
anecdotes soaked to the skin,
color slides of mud projected on the weather,
on the air,
when it rained everything was reflection, spectral,
ditches filled with red fish drowning in the
air,
they splashed, flapped their tails, they were viscous,
like entrails of sleep materialized beneath the rain,
when it rained we all drowned, cast adrift
and became more slippery
with this aroma of wet dog,
of scalded cat;
women's skirts stuck to their thighs
as they submerged and emerged
out of gray foam oozing from sewers
and rising through structures
and houses,
as if they were melting them; when it rained
the streets filled with the drowned,
the dead killed by water,
bodies flowed over curbs
soaked in their drool,
imbecilic snails,
celestial,
sick,
as we raised our faces to the sky,
our soaked faces to the inclement sky that pisses on us,
that coats us with this shroud of urine,
falling with silk and green pulleys,
lapping our crotches,
drooling on our minds.
—From Cipango, 1996
Hotel King III
We left the Hotel King—someone said—about six.
Behind us the city was burning in a chaotic
unending dusk, all the streetlamps in the city throwing off
sparks, everything red—from blood or soda pop—
melting over the sidewalks and streets.
Water stood in pools.
And the pools reflected a wide, starry sky.
We left the Hotel King—someone said—about six.
But since everything was happening in a theater
and we were protected by the fiction,
only in the distance, far away,
could we hear the crackling of that terrible fire
rustling through all the streets,
burning posts and trees,
bodies and mushrooming slums;
but since everything was happening in the Hotel King
            —someone said—
the flames couldn't reach us.
—From Cipango, 1996.
Int he Yugo Bar, Cipango
The atmosphere jelled to metallic blue
in the Yugo
Bar, Cipango,
I trembled in a corner covered by the 7 Stains
of Desire,
I was sweating,
I didn't know anyone,
the apomorphine cramped my movements and thoughts,
the bar smoke punctured me,
deepening my descent:
"Did you see the Khan?"
I saw many things, but remember few,
that World was peopled with special effects,
spies,
all kinds of groans,
relentless gusts,
the ceiling was embroidered with gold threads,
the enclosure was made to demolish
Identity into moss,
humus,
mud,
excrescences,
I remember the word excrescences,
I don't remember where that word came from
or was it excellences
when they injected the apomorphine I was watching the
white, asceptic ceiling,
I believed something would take shape there,
a face,
an image,
we'd sailed too long through a pure alcohol
sea flashing with sargassos
and we'd drifted
into this blue, narrow room,
"I am Antonin the monk,"
someone said to me out of the blue,
popping a chocolate in my mouth;
I hadn't eaten for days,
they wanted to break me with pity
but I didn't understand their words,
they spoke in tongues,
a guttural dialect,
they stank of sanctity,
of plague,
they were gathered in The Yugo Bar, Cipango,
in the dregs of Cipango,
after sailing too long through pure alcohol sargassos,
"you're trembling, young man," said someone else out of the blue,
I closed my eyes as if forever,
and then slept and didn't wake again
until just now,
relating this.
—From Cipango, 1996.
Translated from the Spanish by Daniel Shapiro.
Daniel Shapiro is the translator of Cipango, by Tomas Harris. The American Poetry Review(September/October 1997) published a selection of these translations as the cover feature; others have appeared in Grand Street, Chelsea and Marlboro Review. Shapiro is the author of an unpublished poetry collection entitled The Red Handkerchief and Other Poems. He is director of literature and managing editor of Review: Latin American Literature and Arts, published by the Americas Society in New York.
Tomás Harris, born in 1956, is considered one of Chile's most important young poets. He is the author of Zonas de peligro, El último viaje, Los 7 náufragos and Cipango, from which the poems presented here are excerpted. Harris wrote most of Cipango during the military dictatorship of Augusto Pinochet. The book is structured as a metaphorical journey. Cipango, what the Spaniards called Japan during the age of exploration and conquest, alludes to Columbus's first voyage to the New World, when he thought he'd reached the Orient. The poems in Cipango exposes a legacy of violence which, for the author, culminates in the 1973 coup and its aftermath. Harris presents his vision of a decadent, apocalyptic world that nevertheless contains the possibility of regeneration through imagination and desire.
Originally published in
Featuring interviews with Damiela Eltit, Alavaro Musis, Carmen Boullosa, Gioconda Belli, Sergio Vega, Gunther Gerzso, Valeska Soares, Pedro Meyer, Marisa Monte, Cubanismo!, and Ned Sublette.