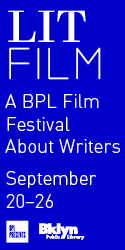 Christmas Season 2004

As a walking flood—ninety percent water—ready to spill blood
at the corner, in a kitchen, another image on the flat screen TV

As a walking flood, dry land matters.
As a walking flood, summits attract.

Hill tops, tree tops, the roofs of houses:
slanted, sodded, flat enough for helicopters.

What we cling to when our bodies encounter heavier water,
damaged wind, the sparkle of bombs' tracings

on streets as far or near
as the names given

By whom
when earth shifts and time speeds up.

We slosh and sway in streets with names given
To meet our need for comfort
Wine, food, lovers' kisses

Wet things
Slippery
Soft

Then harsh enough
To flash our names away

 
Is mullein like ivy?

In Caravaggio's painting the leaf's green is almost black, a rich deep green of high
summer and old gardens, poorly maintained. You can hear the insects buzzing nearby
and frogs

There should be frogs. But this is post-Renaissance, Rome. Cardinals, patrons.
Lots of lucre. An altarpiece for Ottavio Costa—St. John the Baptist in the Wilderness.

He is the boy prophet, tired. He has done his job. Shouting in the desert, crying
in the forest. Freaking beasts, snakes, birds, and frogs. The Messiah is coming

and he has let the people know. Are they ready for this? Do they care?
Civil authority does and watches for the same signs as John. Salome dances.

And in a later painting, John looses his young head. Blame the woman.
Blame the prophecy. But his beautiful mouth had told his story.
Too late, oh governor, temptress and the Roman leagues.

So, I ask of this painting: is mullein like ivy? And how did it get the power to ward off
evil? Are all prophets doomed to have their heads displayed on canvasses from
Copenhagen to Naples or was John the favored one?

Prophet has done his job. Shouting glory, telling truth. Falling before twisting stars
ecstatic with the knowledge of a future numb with joy.

 
Riffing off Billie Holiday—Saturday, the Clouds are dark again

It's that "I know what I am talking about and damn it I wish I could change it, but I
can't" understanding of the world

Why is the world comprehensible?

What say you young woman singer, waiting for those dollars to turn into purses,
jewels, gowns, shoes and fur? What say you young woman singer,
staunching vomit that rises from a stomach full of bad liquor and dead animals?
What say you in tune with the times, Honey?

These times deserve love ballads that swing with rhythms
learned on the playground or better yet in the womb.

Why we here? What we do? Who gives a good God ___________.

And this is just a preamble.

You live long enough to see some things work and others fall to the floor,
shatter, and then you clean up the mess.
That's what adults do, clean up the mess. If they are good adults,
they clean up the mess. And go on.

But what if you're a bad adult? Or not an adult at all?
What if you're a voice and you want to get high?
 
                                         And you don't give a good ____________

about it? What if you're a legend, an icon?

What if you throw off a vivid perfume and clamor for the dancer's silver
shoes? Who are you when you're not so spicy?

Who are you when you sit in the big white tub purging perfume?
Who are you when you shake away the blues? Last of the

bright lights? Are you still a bright light?
Those pearly rings, that diamond casket.

The air is full of words and you didn't write them.
The air is full of dust. Your body shedding.

 
You want to be a snake, beautiful, cool,
capable of natural resurrection.

 
No Christ in sight. No heaven to speak up.
But, no hell.

 
Only leaves, water, the memory of warm blood
—Patricia Spears Jones is an award-winning poet and the author of the collection The Weather That Kills, from Coffee House Press; the forthcoming collection Femme du Monde; and the play Mother, produced by Mabou Mines, the internationally acclaimed Theater Collective. Her poems are widely published and have been anthologized in Poetry After 911;bumrush, a defpoetryjam; Best American Poetry 2000; and Blood and Tears: Poems for Matthew Shepard. She is a contributing editor to Heliotrope, regularly contributes to Black Issues Book Review, and is the coeditor of the groundbreaking anthology Ordinary Women: An Anthology of New York City Women.
Originally published in
Featuring interviews Edward Dimendberg and Allan Sekula, Luc Tuymans and Kerry James Marshall, Nell McClister and Paul Chan, Sue de Beer and Nancy A. Barton, Heather McHugh, Susan Wheeler, Miranda July and Rachel Kushner, William Wegman and George Steel, Tony Conrad and Jay Sanders, and Carolyn Cantor.