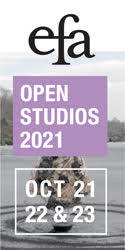 Translation, like any public act, must be strategic to have any effect. There may even be times when not translating, withholding certain texts from a public only too ready to consume and discard them, is one responsible option. Such considerations were addressed when forming the New York Translation Collective, a loosely based group with members in Beirut, Damascus, Cairo, New Hampshire, and New York, including Sinan Antoon, Rebecca Carol Johnson, Elias Khoury, Tsolin Nalbantian, Jeffrey Sacks, Shareah Taleghani, and myself. Our idea was to create a network that could come together on joint projects while developing a new approach to the translation of Arabic texts, emphasizing works that challenge writers in the United States.
The idea arose from a seminar on Arabic prison literature at New York University given by Lebanese novelist Elias Khoury. The students (and me, a fellow traveler) formed a tightly knit, politically active and deeply involved group. When we encountered the work and life story of Faraj Bayraqdar, the poems embodied and encompassed all the more detailed texts we had read; as Bayraqdar himself put it, "The truth is that poetry is the antithesis of prison, just as life is the opposite of death. The moment of writing is the moment of true freedom, and poetry is absolutely the greatest free space. Poetry is democratic for both its writer and reader. Poetry allowed me to control my prison, not the other way around."
The almost mythological dimensions that memory and experience, and the voyage between them, assumes in so much writing, are never far from the actual conditions in which Bayraqdar's work was produced. As Elias Khoury wrote:
The poet wrote his poems with ink made from tea and onion peels, using a thin wood stick in place of a pen. From prison to prison and torture to torture, he takes us on his voyage to experience the connection between the body and the soul. The body is annihilated under the beatings or the electricity or the 'wheel' or what has no end in the dictionary of Arab oppression, whereas the soul protects, commiserates with, and shelters the body. This relationship resembles that of memory to writing; memory protected from oblivion, the poetic texts that Bayraqdar could not write in Tadmor Prison. And when writing did come in Sayyidnaya Prison through ink that was not ink, it liberated memory from the need for recollection and opened up the possibilities of forgetting.

—Ammiel Alcalay
Two Verses
She does not flutter like any butterfly
     ringing his heart like the bell of a
                   pomegranate blossom—
It's no one but him—so does he tell her?
Enough of your blue butterfly!
Enough of my craving to
                   be without shores!!
Shadow rests on the trees
      and memories on hard labor:
Neither are you the ruins for which I cry,
nor are the poets like me when they mourn.
The wind has cloaked me
     after passing through the wheat:
wind—mistress of the fields
wind—mistress of the horses
wind—mistress of the reeds.
She does not coo like any dove
moistening the sky—
oh god, my wife—
oh god, our daughter—
oh god, two fugitive gazelles
      kiss my soul with verses of dew
      and withdraw—
Oh lightning,
      shadow their steps—
Oh horizon,
take my heart and embrace them
so the deluge
                   might be delayed
           
                   (Damascus-Palestine Division, 1987)
Elegy
(to Mohammed 'Abbud, with all his names)
What an elegy—
when his body is a spear
and his wings a flock of birds,
this is the blood of my shore
so don't shutter the balconies
this is a tireless morning
knocking at the prison cells
     Five horses race
     to the precincts of the heart—
     Five gardens are guarded
     by two communal hands and
     an abundant star
A triumphal arch bows
at his feet—
do the lovers also bow?
And his body is his river
then we run
and his body is a road in the country
and his eyes grow wider and wider
A meteor has fallen from our galaxy
      and the larks said:
     "His shards are my wings,"
      then they flew!
And the women students have greeted him:"Peace"
and he turned to them
and gave them red stripes
from the flag he was wearing
and they flew
And the north wind rapped at the door
and the newspaper
                                    and the mailman
the hands of his mother and comrades—
     And he took off,
yet he still congregates among us:
So read a body riddled with wounds—
every wound a manifesto
Howl
No one but us
    a corpse hanging … the coming day
                                       and me.
The city isn't a mother
     bringing my long death to an end
    nor a star for me to become her son.
Who is at the door?
Have you got my corpse with you?
I don't hear you well … all right all right—
Maybe it's the student's carcass
                  passing beyond us—
The wind was a noose—
     and the indifferent heavens,
                  and the river …
Who is knocking at the door?
We haven't been here
your last thousand ruins.
Dread has sealed the last breach
in the mountain's calm.
I said I lean my back
     on a stone or a wall.
And there was nothing but the plains
                   I will just howl then—
many a wolf on the plain hears me
                                      and answers.
But first let us cry together
Wolf, oh Wolf, cry with me again:
earth isn't a prison cell
but you are solitary and bereft
and I, I have no blue bird—
it has yet to fall down between us.
That day—there was nothing, my friend,
     just a corpse
                    hanging
                    the coming day …
a corpse—and me
—Faraj Bayraqdar was born in 1951 in Tir, a village near Homs in central Syria. He began publishing poetry while still in high school. At the University of Damascus, he and a group of friends started a literary journal, but certain texts published in it led to his arrest and imprisonment for three months. His first collection, You Are Not Alone, came out in 1979 and was quickly followed by two more. He stopped writing in the early 1980s due to commitments in the Syrian Communist Labor Party; his wife, also a party member, was arrested and spent four years in prison. In 1987, Bayraqdar was arrested again and remained in prison without trial until 1993, when he was sentenced to 15 years of hard labor for belonging to an unauthorized political association. His imprisonment lasted more than 13 years, in three different prisons (the Palestine Division, Tadmor, and Sayyidnaya). Without his knowledge, a group of friends in Beirut published Dove in Free Flight, from which the poems here have been selected. The book was used, Elias Khoury writes, as "one of the instruments of pressure on the Syrian authorities to mobilize international, intellectual opinion, particularly in France, in order to set the poet free." After an international campaign was mounted on his behalf, Bayraqdar was released from prison during the brief political respite known as "Damascus Spring" in 2000.
Originally published in
Featuring interviews with Rodney Graham, Pierre Huyghe and Doug Aitken, Jerome Charyn and Frederic Tuten, Ben Marcus and Courtney Eldridge, Kaffe Matthews and Antony Huberman, Jonathan Caouette, Laura Linney and Romulus Linney, and David Levi Strauss and Hakim Bey.